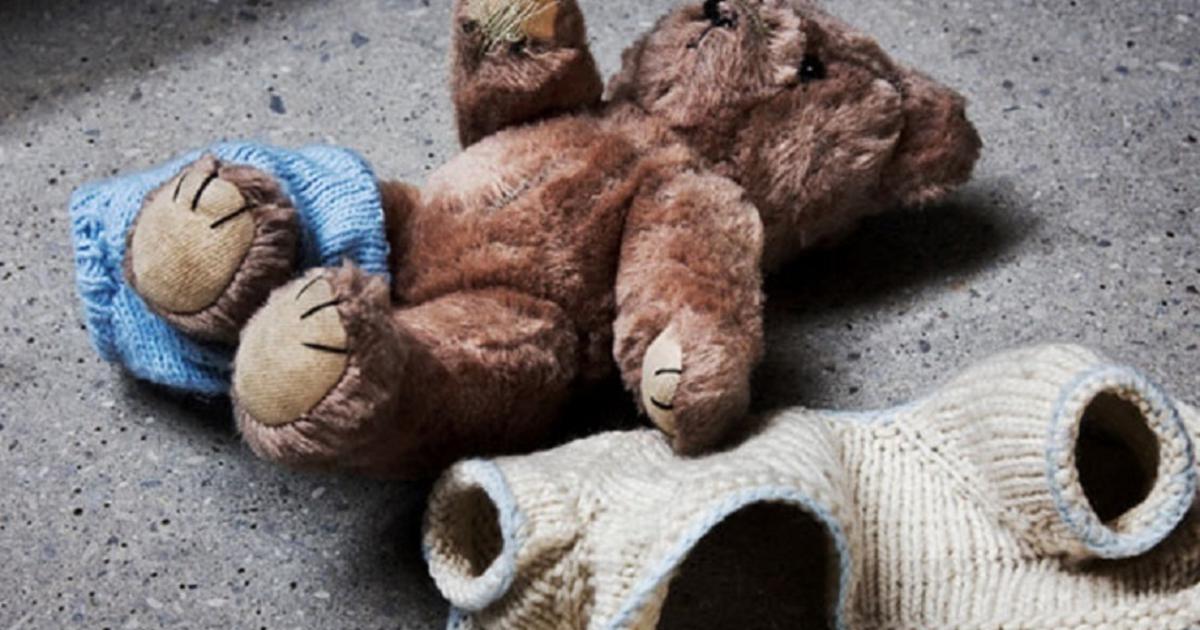 General
Personal Experience Birthed Naga DDB's Anti-Paedophile Campaign
over 2 years ago
fadzel
This article is for general informational purposes only and is not meant to be used or construed as legal advice in any manner whatsoever. All articles have been scrutinized by a practicing lawyer to ensure accuracy.
---
The 'Nursery Crimes' campaign
Naga DDB, working together with PS the Children and other industry partners, is set to launch The "Nursery Crimes" campaign on July 21. This project aims to create awareness amongst Malaysian on the dangers of paedophilia.

AskLegal contacted Alvin Teoh, Naga DDB's executive creative director, for an exclusive interview on the challenges that the team faced in bringing the campaign to life and Naga DDB's previous community service projects.
1. What were the previous community initiatives that Naga DDB have done in the past?
We've always believed that ad agencies have the power of influence, if we get it right. And we don't always get it right.
And because of this, in the words of Uncle Ben from Spiderman, with great power comes great responsibilities. And so, we try to use our knowledge and skill sets to do something, anything.

Apart from trying to "do good" via our clients, one of our own initiatives is 'KitaKawanMah', a social collective set up to fight racism by encouraging everyone to be friends.
Under that organisation, we've gotten volunteers to share food with people living on the streets during Deepavali (Ride the Light).

We created a 3-meat satay called Moo-Hi-Baa Satay (beef, chicken and mutton) and promoted unity at a Bazaar Ramadan.
We got 50-plus artistes (musicians, painters, dancers, poets etc) to spend a day engaging migrants and refugees in a kongsi and a refugee school to learn about them and then turn that experience into pieces of art (static, performance etc).
We held a show at Publika to help Malaysians see the dignity and beauty found in all people, including the ones we ignore -- migrants and refugees.
We've also done stuff like getting our clients to write love letters to their parents, then worked with an indie singer songwriter and turned each letter into a song and we spent 4 days travelling on the road and visited 10 homes across four states to deliver this song to unsuspecting parents. It was a singing telegram project called Ai Le You for Chinese New Year.
Last year, we also worked with an NGO to help rebuild an obscure kindergarten in Jerantut that was rendered unusable after the floods which brought in so much mud. We cleaned up the school, collected the mud, transported it to a pottery school in Segambut, turned the mud into "gold" ingots, sold it during CNY and raised RM50,000 to rebuild the school. That project was called Mission Wangnee (which means "red mud", and can also mean "money come" in Chinese)
There are plenty more of smaller ones in between. We can't do a lot because this is extra work on top of our very busy schedule.
2. What were the major challenges that you faced in doing the Nursery Crimes campaign?
First, it was finding a client. Then, finding a client who wouldn't mind doing something uncomfortable.
Then it was our busy schedule and finding parents who would allow their kids to act as victims in a film about pedophilia. Many parents pulled away because the script made them feel uncomfortable and we fully understand that.

Timing was also an issue, we had to cram 3 shoots in one day because this was a self-funded project and we had to keep the budget as low as possible.

The other challenges were in our heads. Are we doing the right thing? Did we go too far with the script? Will this work?
Because at the end of the day, we really wanted this to be effective. We really wanted to make a change.

3. Have you approached any government agency or other relevant bodies regarding this campaign?

No we didn't. Maybe in phase two. This phase one project is just about awareness. We wanted to bring the subject matter to light because in some communities, this is a taboo subject and there is still some degree of ignorance about it. This makes it easy for sexual predators to act.
On a personal note, my daughter was a victim. The incident, two years ago, gave birth to this project. What saved my daughter was awareness.
My wife had been talking to her about these things since she was very young so that saved her at a very early stage. I shudder to think what would have happened if those mother-daughter conversation never took place.
And when I reported this to PDRM, they were quick to act and there was a lot of support and sincerity from the investigating officer. Her name is Inspector Niza. I would like to credit her.


4. Who else should come on board and join this worthy cause?

As many people and organisations as possible, I think.
Remember, we're battling ignorance and apathy. The whole nation was going crazy over a white man (Richard Huckle) and ignored the countless locals amongst us who are pedophiles.
People like our neighbours, our teachers, our friends, relatives and even dads and granddads. Some victims are boys, not just girls.
So the more people who can help to shed light on this menace, the better. Schools, the Education Ministry, religious bodies, the police, lawmakers, the media, the press, key opinion leaders and celebrities, everyone.
The best thing that could happen is for all these efforts to be coordinated. The worse thing to happen is if politicians hijack the project and turn it into a racial thing, which always seem to happen.


5. Should there be a national registry for child sex-offenders, which will be monitored closely by the police?
Yes. In some cases, these predators are repeat offenders and because so many cases are unreported, they are free to re-offend in different places.
I was told, some teachers who are caught are then sent to rural postings and it doesn't take much imagination to know what happens after that. It's like sending a monkey to a banana plantation.


6. Can child sex-offenders be successfully rehabilitated?
That's hard to tell, but I believe they need serious counselling.
And by that, I don't mean religious classes conducted by untrained people in this field.
And even after rehabilitation, they still need monitoring. But, I am not an expert. This is just a personal opinion.


7. What are the results you hope to see from the Nurseries Crimes campaign?
I hope it will raise a lot of awareness and ignite a lot of conversations and reflections. I hope that many will learn more about this subject from the simple micro site where we hope many will visit.
And I hope many will contact PS the Children and ask for their workbooks and workshops, so people will be empowered with knowledge.
By lifting this self-inflicted taboo, I hope parents will learn how to talk to their children about this so they are not caught unaware.


8. What are the plans you have in mind for Naga DDB's long term engagement in this cause?
This is just the beginning.
There are lots to do such as empowering victims to see themselves as survivors, to remove the guilt, because it is not their fault and to encourage them to come forward to tell their story so more people will be aware and empowered.
Then, there is also the struggle to get the powers-that-be to re-look the laws, update them and make sure it is enforced.
There is also the issue of online stalkers. There is much to do in this area.
We'll see how we can help as an ad agency. We're not social activists, so we can only do what an ad agency can do.
But we'll be collaborating with people to play our little role.

Nursery Crimes (English Version)
Picture credits: Spectator
---