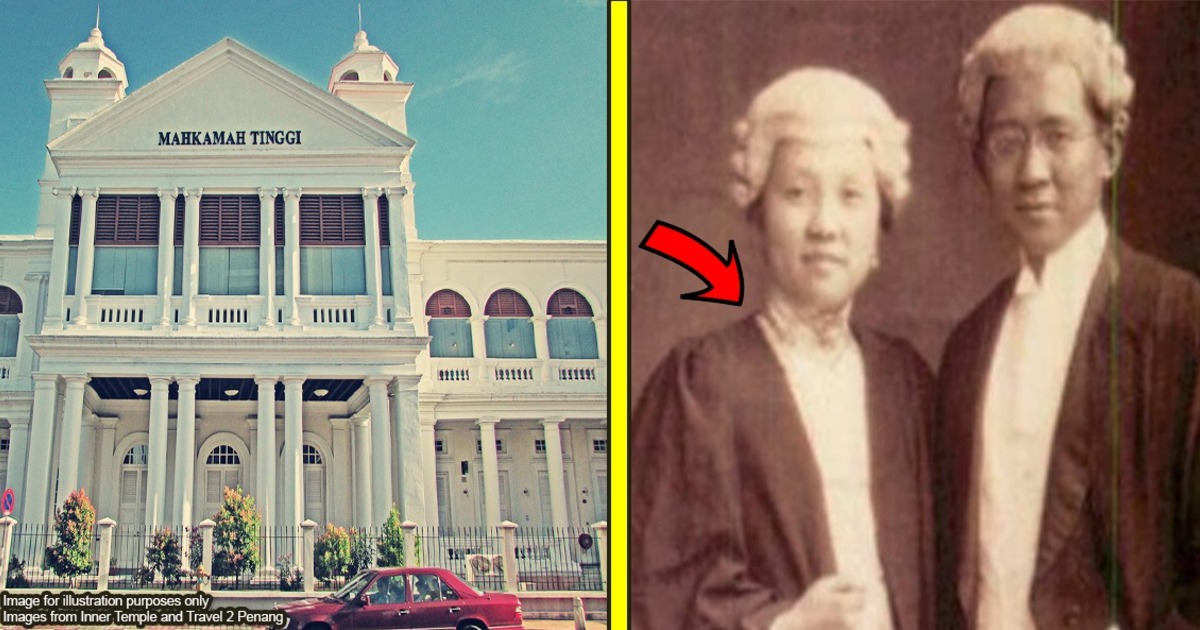 General
B.H. Oon, the lawyer who opened the doors for women to practice law in Malaysia
about 2 years ago
Mikaela A
This article is for general informational purposes only and is not meant to be used or construed as legal advice in any manner whatsoever. All articles have been scrutinized by a practicing lawyer to ensure accuracy.
---
In April 2019, history was made when Tengku Maimun became Malaysia's first female Chief Justice. She is the 10th Chief Justice and after 9 men, Malaysia finally saw a woman leading the judiciary.
[READ MORE: 5 things you need to know about Malaysia's first female Chief Justice]
But did you know that like Tengku Maimun, there was another powerful lady in the legal world who was born over a hundred years ago? She was our first female lawyer and her work had a great impact on Malaya and eventually Malaysia, when it was formed in 1963.
There's so much that we can tell you about her, but here are some things we found interesting, especially since female lawyers were rare at that time. Her name was Lim Beng Hong, and she is better known as Mrs B.H. Oon.
1. She's the first Malayan woman admitted to the English Bar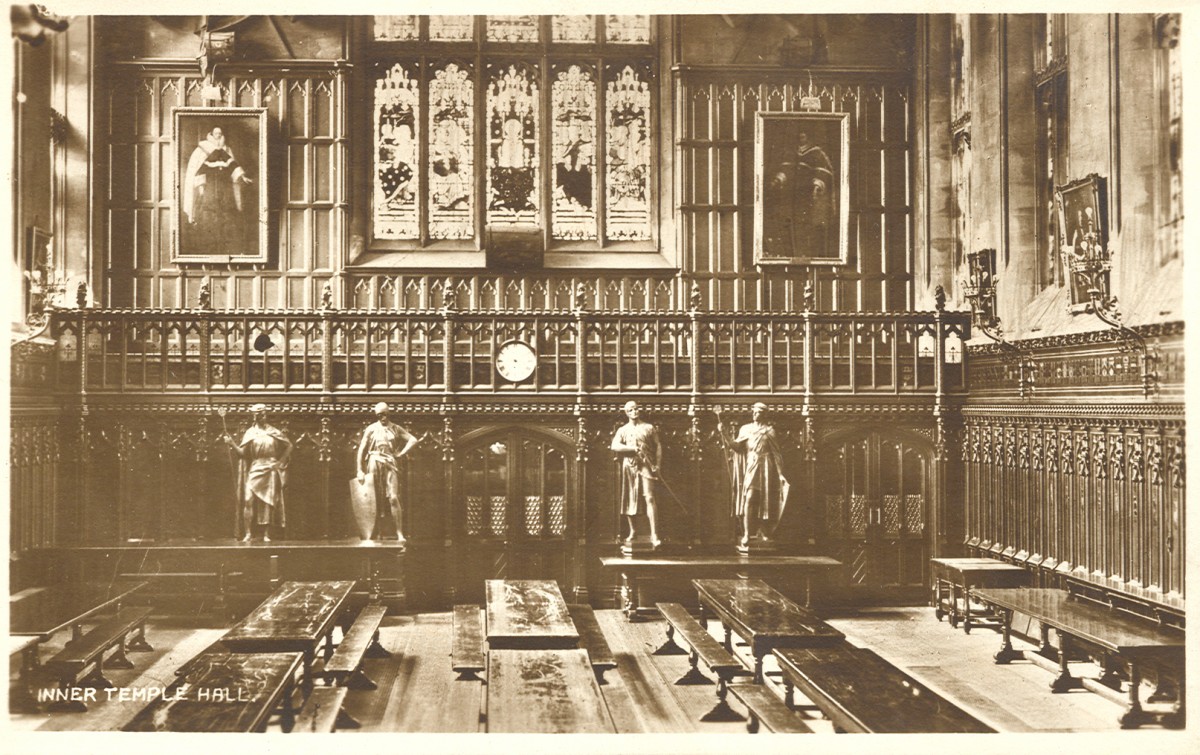 Mrs Oon was no stranger to the legal world as her brother-in-law was a lawyer and her own brother was going to be one. So, after teaching for three years in her ex-school in Penang, she went to England to get a law degree. But in order to be a practicing lawyer, a law degree alone is not enough and you'll have to be called to the Bar, where you take another exam before you can be qualified as a full- fledged lawyer. So, Mrs Oon applied to the Bar in England, and she got admitted to the Inner Temple, one of the four 'divisions' of the English Bar.
Remember how we said that her brother was also studying to be a lawyer? An interesting fact is that she was called to the Bar on the exact same night as her brother, even though they had completed their law degrees at different times.
2. She's the reason women can be lawyers in Malaysia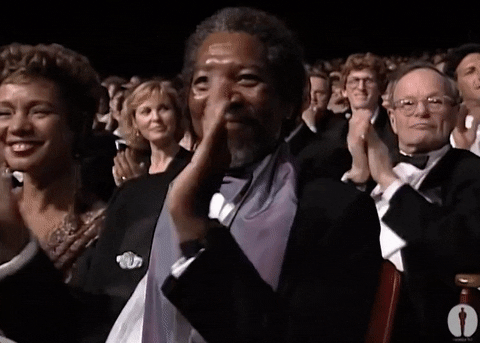 After she had been called to the English Bar, she didn't stay in England for long and returned to Penang in 1927 to get married. She wanted to practice law in Malaya after getting married, so she had to apply to the Bar here as well. The thing about being called to the Bar is that most countries require you to be called to their own Bar before you can practice as a lawyer in that country. So, Mrs Oon applied to the Bar of the Straits Settlements and the Federated Malay States, as it was known then. At the time, though, the country's law didn't allow for women to be admitted to the Bar in Malaya. However, Mrs Oon didn't back down just like that.
The law was actually changed to admit her to the Bar, making her the first woman to be called to the Bar in Malaya. But for the next 8 years, there was a whole dispute on whether this change was legal or not. Finally, in 1935, the Chief Justice of the Kuala Lumpur Supreme Court decided that it was indeed legal and Mrs Oon continued practicing law in Malaya. 
The best part is, when she was admitted to the Bar in Malaya, her brother was also admitted to the same Bar on the same night, just like when they were admitted to the English Bar.
3.  She was more than just a lawyer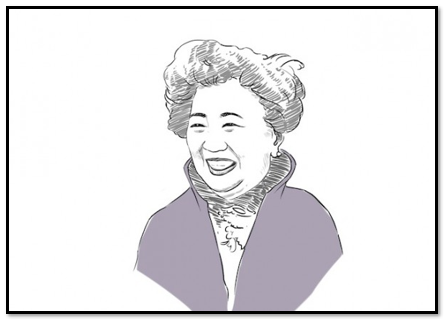 While Mrs Oon was busy being a lawyer and helping those around her, war broke out in Malaya and the country was occupied by the Japanese. Mrs Oon went on to live in Singapore during that time, but the Japanese took over Singapore as well. It was highly risky, but during this time, she was willing to help smuggle letters for prisoners of war in Singapore's Changi Prison.
When the war ended and the British took rule of Malaya once more, a Federal Legislative Council was formed. The British wanted Malaya to be able to make its own laws before it could be granted independence. So, this Council was basically the Parliament of that time.
Two women were appointed as members of this Council, and one of them was Mrs Oon. She was a member of the Council from 1948 to 1955 and she played a huge role in the creation of many of the laws that we have today.
Mrs Oon also dabbled in politics, being a prominent figure in the Labour Party of Malaya. Like all political parties during an election, the Labour Party also had their manifestos. In one manifesto, there was a Women's Charter to give women more of a voice and more rights. It was Mrs Oon who had created this charter.
In 1971, she became the President of the International Federation of Women Lawyers, an organization that provides legal aid among many other things, especially for women and children.
4. She won a case against the Government of Penang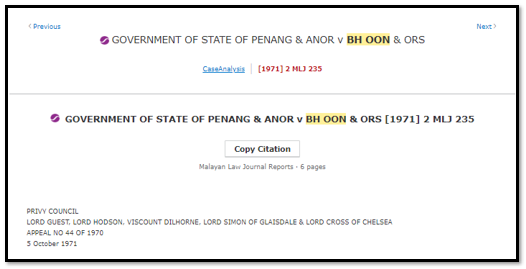 Mrs Oon won cases for others as a lawyer, but there was this time when someone brought a case against her! And this wasn't just any random person, but the Government of Penang. You might remember that we mentioned Mrs Oon is from Penang. She had a home there and this dispute between her and the Penang government was regarding the land surrounding her home. 
This issue had been going on from 1962 up to 1971, and we're not going to get into the details because it's pretty lengthy. But basically, the land was near the sea and the sea shore formed the land's boundary. This boundary had changed over time due to the water from the sea. As the boundary had changed, the government wanted to claim a strip of land that they said was no longer a part of Mrs Oon's land.
Long story short, the court said that the strip of land did not belong to the government. The court also made the government pay Mrs Oon and her family for taking them to court!
5. She received an OBE, one of Britain's highest awards
An OBE, which stands for Officer of the Order of the British Empire is basically an award from the British empire granted to someone who has contributed a great deal in their respective field of work. Mrs Oon was awarded an OBE in 1953 to recognize not just her work as a lawyer, but for her contribution to society as well.
Mrs Oon continued to be a lawyer and be politically active for many years after that. From fighting many criminal cases to establishing the first MCA branch in Seberang Prai, Mrs Oon worked hard for her country until she passed away in 1979  at the age of 81.
---