Criminal
What happens if Malaysia abolishes the death sentence?
about 1 year ago
Denise C.
This article is for general informational purposes only and is not meant to be used or construed as legal advice in any manner whatsoever. All articles have been scrutinized by a practicing lawyer to ensure accuracy.
---
Malaysians are currently abuzz over the government's decision to abolish the death penalty for all crimes punishable with the death sentence in Malaysia. Prior to this decision, the previous government agreed to abolish the mandatory death sentence for drug trafficking (read more here) but the current government is taking it a step further by abolishing the death penalty entirely. 
You may have wondered what would happen to the convicts who are currently on the death row and what punishments would replace the death penalty but before we delve into that, let's take a look as to what abolishing the death sentence would really mean by looking at the crimes that are punishable by hanging. 
[READ MORE: 5 beliefs Malaysians have about the death penalty...that are wrong]
There are currently 17 crimes punishable with the death sentence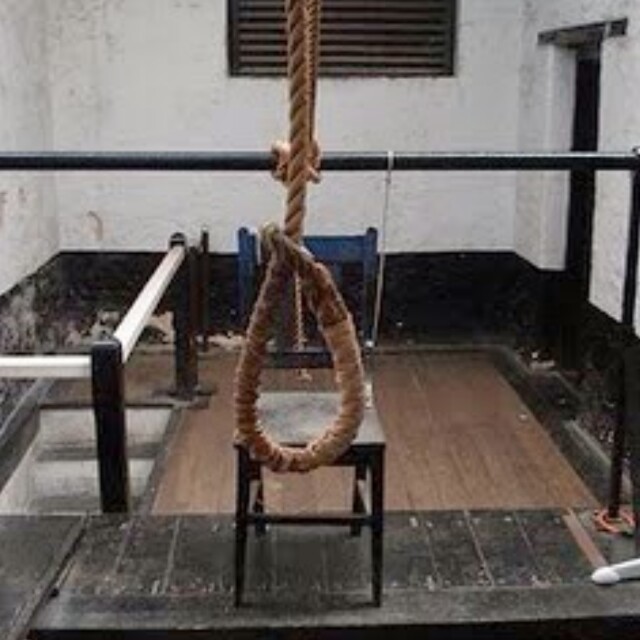 While we may be most familiar murder and drug trafficking, there are actually more crimes that are punishable with capital punishment and we're going to lay them out for you guys. It is important to note that while we may have 17 crimes punishable by hanging, some are defined as mandatory death sentences while others are discretionary.
The difference between these two is that with the mandatory death sentence, the judge must sentence the offender to death if he is found guilty.
With the discretionary death sentence, he has to power to decide whether to sentence the offender to death or to a lesser sentence; the judge is given discretion. 
There are 17 crimes that are punishable with hanging, ranging from mutiny to gang robbery with armed weapons but here are 3 to illustrate how the death sentence works. 
Murder
Murder is found in section 300 of the Penal Code and the punishment is listed in section 302:
"Whoever commits murder shall be punished with death."
The word "shall" in the section means that there is no discretion given to the judge; he must sentence the offender to death if he is found guilty. 
One of the most famous convicted murderers was none other than Mona Fanday and you can read more about her trial here. If you think that her name sounds vaguely familiar, it's because Mona Fanday was the famous bomoh who was convicted of killing a politician and her life's story was even converted into a movie. 
Drug trafficking is made a crime under the Dangerous Drugs Act 1952 and in section 39B(2):
"Any person who contravenes any of the provisions of subsection (1) shall be guilty of an offence against this Act and shall be punished on conviction with death."
As you can tell, the word "shall" is similarly used in this section which indicates that the death sentence is mandatory. However, some of you may be surprised to learn that the death sentence was not always mandatory for drug trafficking. The law was amended in 1983 as a by-product of the government's war against drugs (read more here).
The abolishment of the mandatory death for drug trafficking was approved last year and this is in part, due to how not much is needed to find a person guilty of drug trafficking. 
[READ MORE: Why does Malaysia want to give a lighter sentence to drug traffickers?]
Waging or attempting to wage war or abetting the waging of war against the Yang di-Pertuan Agong, a Ruler, of Yang di-Pertuan Negeri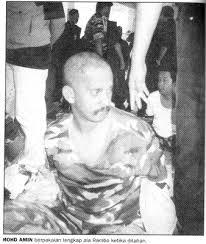 Many of you won't be familiar with this crime but it is found in section 121 of the Penal Code which reads:
"Whoever wages war against the Yang di-Pertuan Agong or against any of the Rulers or Yang di-Pertua Negeri, or attempts to wage such war, or abets the waging of such war, shall be punished with death or imprisonment for life, and if not sentenced to death shall also be liable to fine."
The death sentence here is mandatory and some may remember this crime from the prosecution of members of Al-Maunah way back in 2001. 
It is clear that the death sentence is only reserved for the most serious of crimes. So, the question that would be running through your mind is, what's going to happen to these convicted offenders then?
They will probably be in jail for life
The government has stated that instead of the death sentence, the punishment for these crimes would either be life imprisonment or imprisonment for life. The difference between these two similar phrases is:
Life imprisonment means that the offender would have to serve at least 30 years in prison before getting released

Imprisonment for life

 means that the offender would spend the rest of his life in jail
[READ MORE: How does a Malaysian judge decide what punishment to give to a criminal?]
At the end of the day, regardless of the punishment that is decided upon, Malaysian laws have always upheld the principles of punishing an offender in accordance with the law and it takes into account various factors such as the severity of the crime and its rampancy. 
---