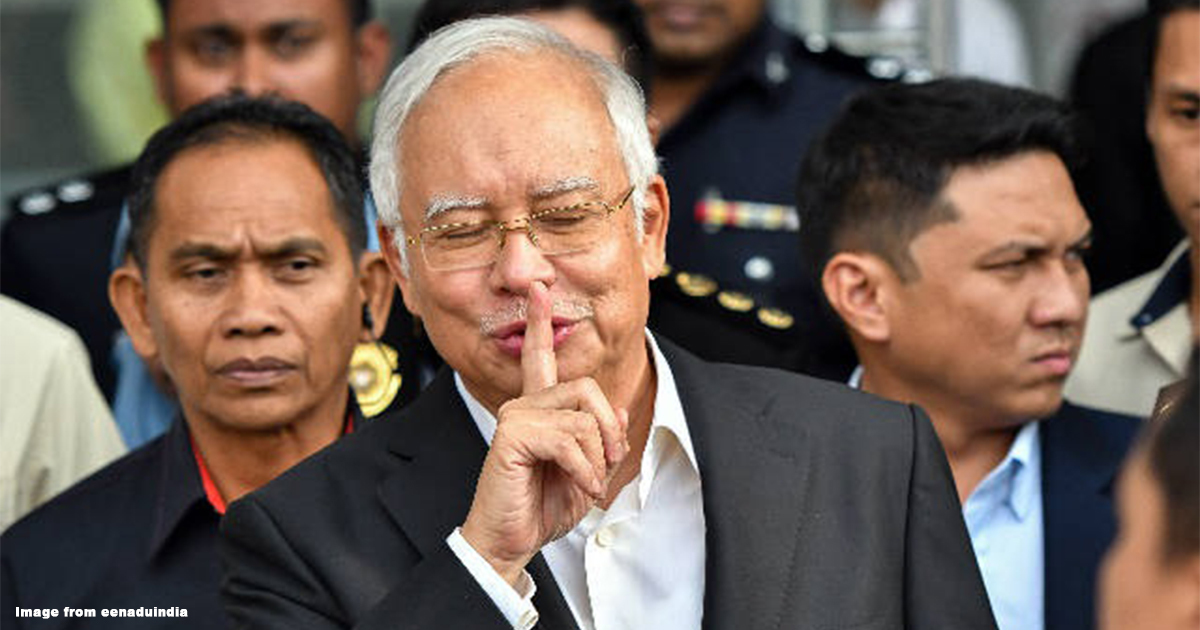 Criminal,General
5 legal questions you might've had about Najib's arrest - answered!
almost 5 years ago
JS Lim
This article is for general informational purposes only and is not meant to be used or construed as legal advice in any manner whatsoever. All articles have been scrutinized by a practicing lawyer to ensure accuracy.
---
One typical hot afternoon on 3 July 2018, you were probably getting sleepy from the weather, trying to stay awake and make progress on your work, when you got the news that Datuk Seri Najib Tun Razak had been arrested by the Malaysian Anti-Corruption Commission (MACC).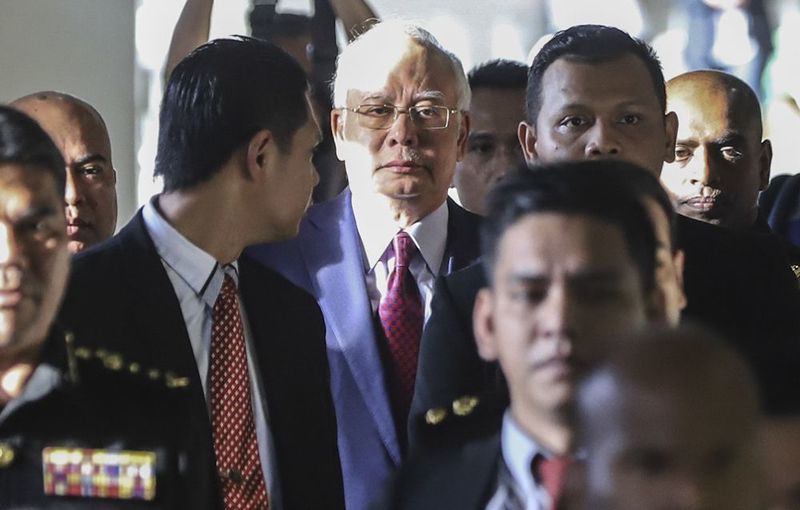 On one hand, it felt like a case long overdue to be investigated, but on the other hand, there was a lot of confusion about what was going on in legal terms. One of the first concerns to pop up was that the 1MDB task force arrested Najib even though they had no power to do so, although this was later clarified as a miscommunication and the MACC was the one that did the actual arresting.
But you probably had other, more pressing questions about our ex-Prime Minister's arrest and what happened thereafter, like why he was allowed to go home after being arrested. We'll try to give you a better background on the law behind what happened. Hopefully, you'll understand his case a little more by the time you finish reading. Let's get straight into it:
1. Why was Najib allowed to go home after getting arrested?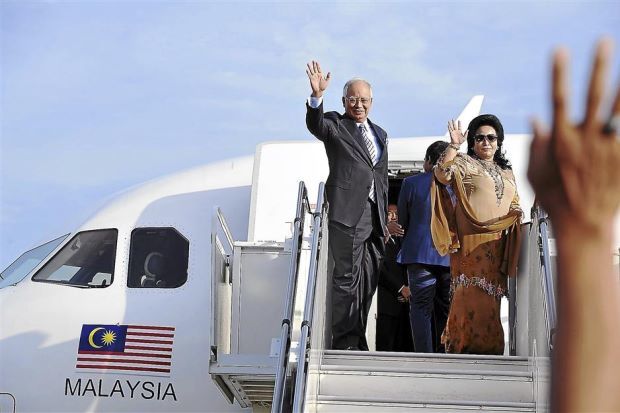 When you get arrested, you're not actually proven guilty of anything yet - there still needs to be enough evidence and you will be given the chance to stand trial. The courts have a lot of cases to go through, so very often you can only stand trial months after you've been arrested. What lets you go home and resume your life instead of waiting in prison is "bail". Simply speaking, bail is the payment of a "security deposit" in exchange for a temporary release from police custody until the court trial.
[READ MORE - How do you know if you can get bail?]
The offences Najib was charged with were "non-bailable" - which actually only means that bail is not guaranteed, but can still be granted at the discretion of the court. You can find out more about how that works in our article linked above.
Then comes the question of the amount of the bail, which is meant to make sure you attend court - or your money gets forfeited. Najib's bail was set at RM1 million after some back and forth between the lawyers, with "two sureties" - which was a word you probably didn't understand. A surety is basically a guarantor for your bail, also called a "bailor". Najib's two sureties were his son and daughter, according to his lawyer Tan Sri Dr Muhammad Shafee Abdullah. You can read more about what a bailor does in another one of our articles about bail linked below.
[READ MORE - Can you get your bail money back after paying it to Malaysian courts?]
2. What is this "abuse of power" that Najib was charged with?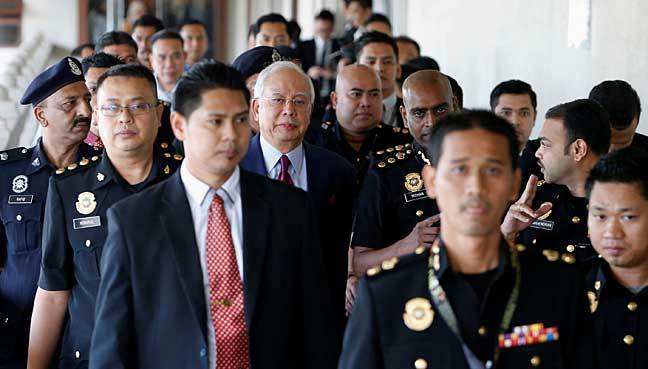 Moving on to his charges - Najib was charged with 3 counts of criminal breach of trust, and 1 count of abuse of power. Let's start with abuse of power.
We usually think we have a decent idea of what "abuse of power" means - something along the lines of "abusing your position or rank to get an advantage that's unfair to others".  Legally speaking, abuse of power is defined in Section 23(1) of the Malaysian Anti-Corruption Commission Act 2009, called "Offence of using office or position for gratification".
"Any officer of a public body who uses his office or position for any gratification, whether for himself, his relative or associate, commits an offence."
The gratification can take any form, including money, a position or rank, forgiving a loan or obligation, discounts, bonuses, services and favours, etc. The punishment for abuse of power is up to 20 years of prison, and a fine of not less than 5 times the value of the gratification or RM10,000, whichever is higher.
Najib was charged with "abuse of power" because he was accused of misusing his position as the Prime Minister to receive a RM42mil bribe, for which he guaranteed a loan of RM4 billion from Kumpulan Wang Persaraan (KWAP, which is different from KWSP/EPF) to SRC International Sdn Bhd on behalf of the Malaysian Government.
3. And what's "criminal breach of trust"?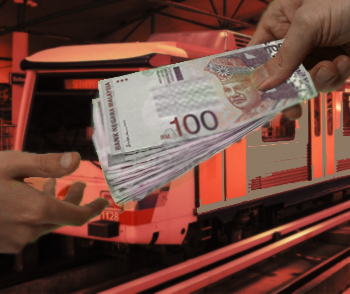 Now for "criminal breach of trust", which is defined in Section 405 of the Penal Code.
"Whoever, being in any manner entrusted with property, …... dishonestly misappropriates, or converts to his own use, that property, or dishonestly uses or disposes of that property in violation of any direction of law prescribing the mode in which such trust is to be discharged, …... or wilfully suffers any other person so to do, commits "criminal breach of trust". – emphasis added
Basically it means that if you're put in control of any property, and you use it for yourself or against any instructions on how you should use the property, you commit a "criminal breach of trust". The punishment is up to 10 years in prison with whipping, and you might be fined as well.
Najib was charged for 3 counts of criminal breach of trust, because that RM4 billion loaned out by KWAP happened under his care as Prime Minister, Finance Minister, and Advisor Emeritus of SRC International.
4. Najib's lawyer requested a gag order on the media - what's that?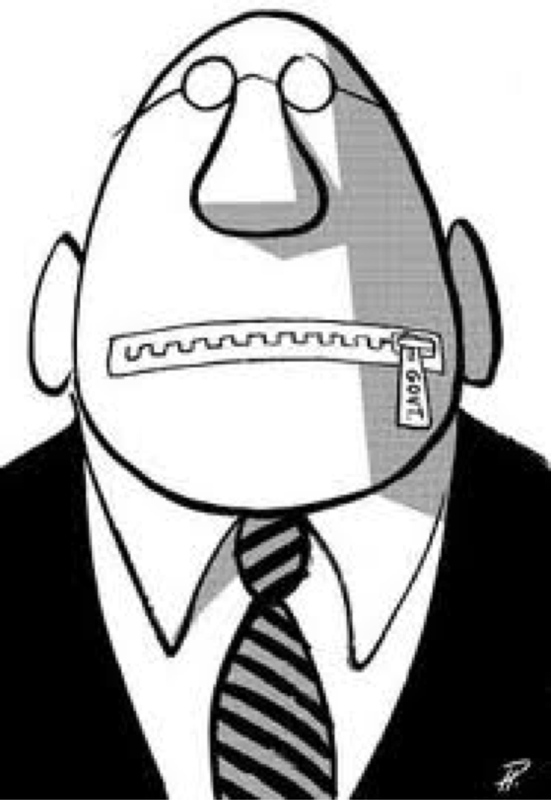 Najib's lawyer Muhammad Shafee applied for an interim gag order to prevent the media (traditional, digital, or social) from discussing "the merits of the case" - which refers to any facts and supposed evidence of the case, basically anything that makes assumptions about his guilt or innocence. The interim order will only operate until 8 August upon which there will be an application for an official gag order.
A gag order is sometimes known as a "suppression order", which unfortunately has not been discussed a lot in Malaysian case law. It's basically an order given by a court to restrict the release of information.
They are sometimes used to try and ensure a fair trial in criminal proceedings, by making sure the publicity doesn't lead to wild speculations and assumptions. Discussions about a case pending trial have sometimes led to disastrous results, such as one Australian mother being wrongly accused of murdering her baby daughter for 32 years by the media and the public. The outcry and speculation even led the case's forensic team to mess up grandly - in their clouded judgment, they mistook chocolate milk stains and some copper dust for "baby blood".
TL;DR -  if the perception towards the case is far too twisted, the people involved in the case may not be able to make objective decisions and come to a fair judgment. A gag order is sometimes used to make sure that doesn't happen.
[UPDATE] The High Court recently dismissed the gag order application on grounds that existing laws are already available:
"Those who overstep (in reporting) risk action being taken – such as contempt of court – and these remedies are readily available … I find the application unsustainable. I dismiss this notice of motion." – Justice Mohd Nazlan Mohd Ghazali, as quoted by The Star.
Essentially, what this means is that the media are free to report/discuss the case, but can get into trouble if they do it irresponsibly. Muhammad Shafee (Najib's lawyer) confirmed that they will be filing an appeal to the Court of Appeal – basically to convince them to disagree with the High Court's decision and establish the gag order. 
5. Is Najib really immune to criminal action because he was the Prime Minister?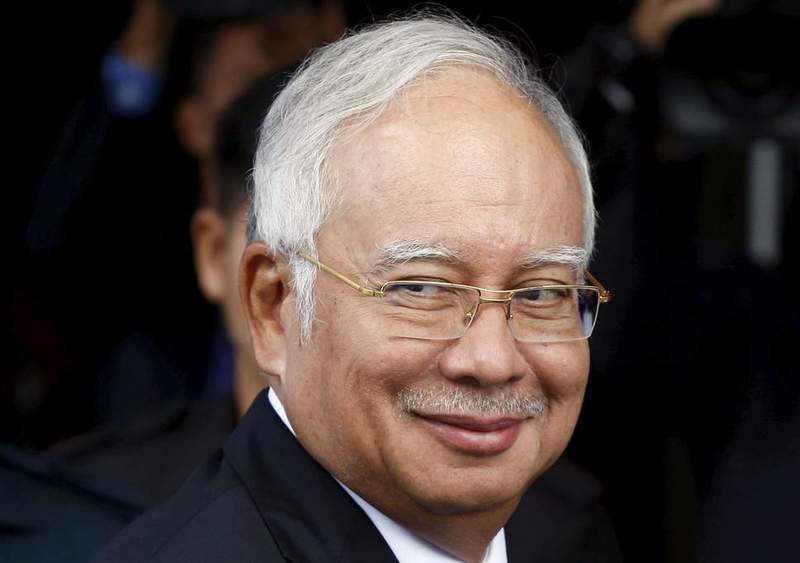 Quick answer is "no". Generally, no one is above the law, not even the Yang di-Pertuan Agong. The reason why a lot of rumours came up about this was because Tun Mahathir sued DS Najib back in 2016 for the tort of "misfeasance in public office" - which put simply, means a wrongful use of power.
[READ MORE - What's a tort? Can eat one ah?]
You see, Tun Mahathir alleged that Najib had interfered with the probes into 1MDB's financial inconsistencies. But, the court threw Mahathir's case out, saying only a "public officer" can be sued for misfeasance, and that he could not sue Najib because Najib was not considered a "public officer" in law. Some legal authorities disagreed on that decision, but for now, we won't get into the details of whether Najib is in fact a "public officer" in the law.
But for the purposes of explaining this point, the keyword here is "SUE"
Mahathir's lawsuit against Najib is what you'd call a "civil" case (between two persons, commonly called a 'lawsuit'), but whether or not the Prime Minister of Malaysia is a "public officer", he is still subject to criminal law (where the government comes after you) like everyone else.
That being said, Mahathir has said that the government plans to make amendments to the government's code of ethics, which will make all ministers and members of Parliament "public officers" - which allows them to be sued for misfeasance.
Don't spread any rumours about the case - it makes things worse
Now that you (hopefully) have a clearer look into the laws behind Najib's arrest, you might be able to see the case's future developments with new eyes. Najib's case is tentatively set for mention on February 18-28, March 4-8, and March 11-15.
Keep in mind that this is just the law behind his case, and any actual grounds for proving him guilty or innocent have yet to be presented in court. Avoiding discussing the merits of the case can help prevent a case of sub judice, which may very well jeopardize the entire trial - if that happens, the court will have no choice but to let Najib go free regardless of actual guilt or not.
[READ MORE - What exactly is "sub judice"?]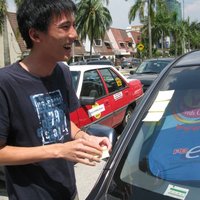 JS Lim
Jie Sheng knows a little bit about a lot, and a lot about a little bit. He swings between making bad puns and looking overly serious at screens. People call him "ginseng" because he's healthy and bitter, not because they can't say his name properly.
---