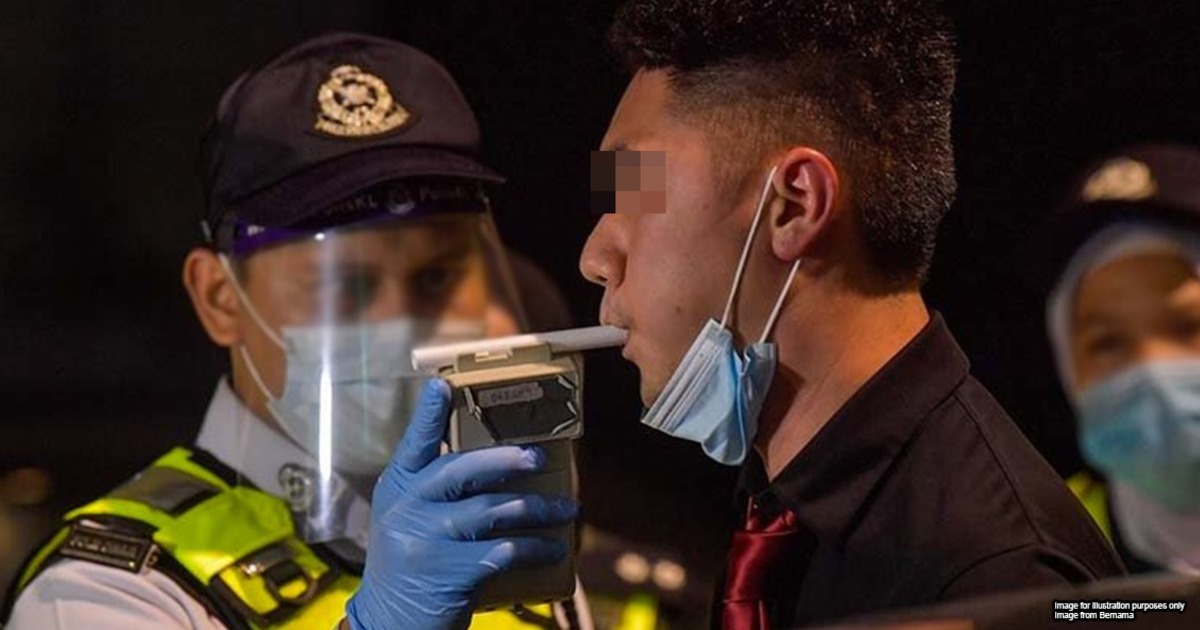 General
5 new Malaysian laws that will start in 2021
about 2 years ago
Mikaela A
This article is for general informational purposes only and is not meant to be used or construed as legal advice in any manner whatsoever. All articles have been scrutinized by a practicing lawyer to ensure accuracy.
---
Last January, we wrote about some laws that would take effect in 2020.
[READ MORE: Here's 5 Malaysian laws you didn't know have started in 2020]
2020 went by in the blink of an eye, and now we already have a list of some of the laws that will be passed in 2021. There are many more than what's listed here, but in this article we'll be covering just five of them.
In the list below, you'll see that these laws are known as 'Bills'. In case you didn't know, Bills are laws that have been scheduled to be passed. Once they are passed and come into effect, they'll be known as 'Acts'. This is just for your information, so you have a clearer picture of how laws are made before we jump into the soon-to-be laws below.
[READ MORE: Why does Malaysia take so long to create or change laws?]
1. It's now harder to become bankrupt
If a person has too much debt that they're unable to pay off, they can file for bankruptcy. They can then get exempted from paying some of their debts (not all) and this also means that their debtors cannot take legal action against them. So in a way, it's a safeguard.
But besides being able to file for bankruptcy on your own, others (specifically, those you owe money to) can have you declared bankrupt. While being declared bankrupt may take away some of your debts, the not-so-nice part about it is that it can severely affect your creditworthiness and what's left of your money.
Your non-essential properties, such as your home and car, can be taken away and sold off to pay your debts. Trying to get financial loans in the future may also be a challenge, as these institutions may worry that you would be unable to pay them back.
Because the effects of being bankrupt can carry on for years, Parliament decided to pass the Insolvency (Amendment) Bill 2020. When it is finally in place, it will increase the debt threshold from the current RM50,000 to RM100,000. This means that a person would need to have a debt of RM100,000, minimum, before they can be said to be bankrupt, and it would be harder for debtors to start bankruptcy proceedings against them.
[READ MORE: How do bankruptcy proceedings work in Malaysia?]
2.  Drunk drivers will face harsher penalties
Every now and then, we might hear of road accidents caused by drunk drivers. While statistics by the World Health Organizations say that Malaysia has one of the lowest drunk driving records, an article by The Asean Post said that recently, there has been an increase in drunk driving cases. So even if the numbers are relatively small for now, they may not always remain that way due to the yearly increase in cases.
At present, the penalty for drunk driving is 10 years of  imprisonment and a RM20,000 fine. However, the Road Transport (Amendment) Bill 2020 that has been passed will bring about stricter punishments. When it comes into effect, those caught driving while drunk may face up to 10 to 15 years in  a jail, and a fine of RM50,000 to RM100,000. If they repeat the offence again, they can be jailed for 15-20 years and be fined RM100,000 to RM150,000.
There have been also been talks of increasing the period of driving license suspension from 10 years to 20 years.
3. More court hearings will be allowed to be held online
During the MCO, almost everything was closed and at a standstill, including our courts. But even when things slowly started to open up, the courts didn't rush to hear all their cases in the usual courtrooms. Instead, they made it possible for some of them to be heard through video calls. We wrote an article on how the process  works.
[READ  MORE: How were Malaysian courts hearing cases during the MCO? We find out]
But seeing as Covid-19 isn't really going anywhere any time soon, it's been decided that there should be more remote court hearings. To set this new norm in black and white, the Courts of Judicature Act of 1964 has been slightly amended. Section 3 of the Courts of Judicature (Amendment) Bill 2020, as it's now called, says that remote court proceedings can be done through:
"a live video link, a live television or any other electronic means of communication".
Of course, normal proceedings in court will still be held, but where possible, the cases may be heard online.
4. Tourists will need to pay tax for online hotel bookings
Tourism tax isn't exactly a new concept in Malaysia. Since September 1st 2017, all foreign tourists have had to pay RM10 per night, per room in addition to the accommodation price. The Tourism Tax Act 2017 was what had put this in place. But in 2021, we'll be seeing some changes to this Act..
The amendments suggest that tourists will now also have to pay tax for any hotel booking made online. The wording of the Act, which states 'accommodation' very likely means that it will cover Airbnbs and homestays as well. 
Another change being made to the Act is that any online service provider for hotels and other accommodation will need to be registered. This would include bigger platforms such as Hotels.com and Booking.com, and even smaller ones.
5. Some National Security Council laws are being changed
The National Security Council Act 2016 is what gives the NSC, also known as Majlis Keselamatan Negara, their powers. As these laws are pertaining to national security, the amendments made to this took awhile to be finalized. In fact, it was tabled (postponed) twice by the previous government and the present one.
One of the changes made to it is that the Prime Minister now does not have the power to declare a security area. Instead, that power will be handed over to the Yang di-Pertuan Agong. Besides that, the penalty has been increased for those who go against their duty to keep the Council's secrets.
This amended law also states that the power to come up with regulations under this National Security Council Act will be with the council as a whole, and not just the Prime Minister alone.
Like we said, these are just five of the new laws that will be in effect this year. The full list can be viewed on Parliament's website here.
---