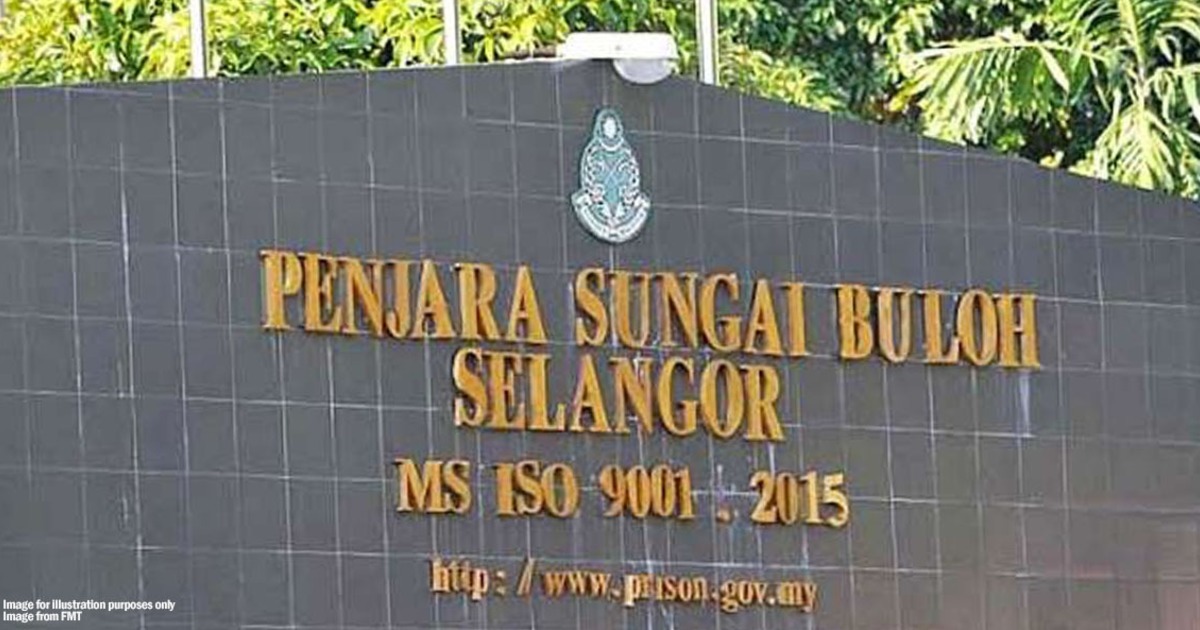 Constitution
There's a law to prevent prison deaths in Malaysia...but why isn't it enforced yet?
almost 3 years ago
Matdura S.
This article is for general informational purposes only and is not meant to be used or construed as legal advice in any manner whatsoever. All articles have been scrutinized by a practicing lawyer to ensure accuracy.
---
Prison deaths are now trending on social media, after the news about a man who had died in prison reached the public. If you're not familiar with this story, let us shed some light on it first.
A 35 year-old Malaysian man died in his prison cell, while he was in remand for a drug related case. The cause of his death has been confirmed by Selangor's police chief, that the man suffered from a heart attack. However, his family isn't convinced with the reasoning given by the authorities. They suspect foul-play, as they discovered bruises on the man's body during post-mortem.
Now this is just one of the many cases of custodial deaths in prisons. Statistically speaking, approximately 248 detainees have died in police custody, up until 2016. The numbers are somewhat worrying, and people are starting to suspect that the police have something to do behind this.  
But before we start pointing fingers at the authorities we have to tell you this: Prison deaths happen because of other reasons, besides police brutality. Our sister company, Cilisos wrote an article about how the main cause of prisoner deaths is actually from disease. Besides diseases, suicide is also a reason why prison deaths happen. You can read the full article here. 
Now this does not mean police brutality is ruled out when it comes to prison deaths. There have been many cases where inmates have been beaten up, or worse, killed in custody. Now we previously wrote articles on what are our rights upon being arrested in Malaysia, which you can read about from the links below:
[READ MORE: Don't know your rights with the PDRM? Here's a cheat sheet to download]
[READ MORE: What are your rights if you get arrested by the PDRM?]
But who investigates these cases and how is it resolved?
We have the EAIC but they can ONLY investigate the case
The Enforce­ment Agency Integrity Commission (EAIC) was set up to regulate and investigate complaints made against government officials/bodies. But sometime in October, the commissioners of the body were told that their contract ended—as there were talks that it will be replaced by the Independent Police Complaints and Misconduct Commission (IPCMC) (more on this later). 
So right now, EAIC still exists. They can only investigate complaints, but not take any action. Butttt this doesn't mean we won't see change...
The IPCMC does more than just investigate cases 
A new Bill for the IPCMC was proposed sometime last year.  IPCMC is supposed to do similar things as the EAIC. This new Bill essentially covers matters such as complaints and investigations on misconduct committed by the police—and will set disciplinary proceedings to deal with the misconducts. The proposed Bill has a section that states what kind of misconduct they will investigate, if a complaint is made by the public:
"Section 22 of the Act (in part): The Commission may receive or deal with complaints against any member of the police force referred to it, on the following misconduct:
(a) any act or inaction which is contrary to any written law;
(b) non-compliance of rules and standard operating procedure of the police;
(c) any act or inaction which is unreasonable, unjust, oppressive or improperly discriminatory..."
The proposed Commission is expected to be seated by 10 members, who will be appointed by the YDP Agong himself on the advice of the PM. However, the Bill only went up to it's second reading and has remained there for sometime now. 
Now here's a fun fact about this Bill: It was first proposed in 2005 and only got through the first stage of becoming a Bill last year. To briefly explain how laws are passed in the Parliament, they actually go through a pretty lengthy process before actually becoming the law. Without arguing whether it's delayed by political reasons, proposals to introduce or change a law takes time to happen, as it has to through the Parliament, the Senate, and the Agong before it can be accepted. 
[READ MORE: Why does Malaysia take so long to create or change laws?]
The creation of a Bill involves extensive discussion and negotiation among the parties who have an interest on the Bill, and to those who will be affected (or represent those who will be affected) such as the government, NGOs, public interest groups, and so on.
Which is where you come into the picture...
Can we push for the IPCMC to become a new law?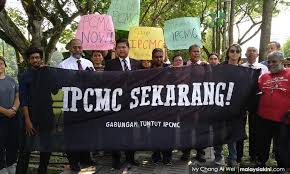 As we mentioned earlier, parties who have an interest on the Bill can push for it to become an Act (a new law). There are generally three ways for Bills to become an Act based on who brings it up: 
Public Bills 
They concern matters affecting the general public interest such as crime and taxation.
Both the government and a Private Member of Parliament can propose a Public Bill. The phrase private member refers to MPs who are not part of the Cabinet. Public Bills are actually the most common type of Bills in Malaysia. An example of a Public bill is when Hadi Awang tabled the Bill to amend the Syariah Courts Criminal Jurisdiction Act 1965 (RUU355). 
Private Bills
Private bills deal with matters of private or local concern. This type of Bill is proposed by any private individuals, associations, or NGOs outside of the Parliament. 
Hybrid Bills
This Bill is a mix of Public Bill and Private Bills. It involves issues of public interest which also affect the interest of some private individuals.
Since Public Bills are commonly used to propose laws to the Parliament, there is a possibility (although slightly far-fetched) that we can actually propose to our local MP's—asking them to raise this Bill in the upcoming Parliament.
If you don't know who the MP of your district is, just do a quick search on the official Parliament site and look for your MP. You can then consider writing or emailing him/her, to bring the matter up in the next Parliamentary sitting this month. 
Many of us may be under the impression that laws can only be changed by politicians or in parliament. But what if we told you that regular Malaysians have changed the law on a regular basis? An example we wrote about, is the legalization of paintball guns, when a paintball company sued the police (and won). 
[READ MORE: Here's how a group of paintballers changed Malaysian law by bringing the PDRM to court]
So at the risk of sounding corny, you CAN change the law as long as you're willing to put in the time + effort to do it…AND accepting the possibility that it might also not go the way you want it to. 
But what are the measures being taken for now?
As for now, the Bill is said to be reviewed by the government before it can be presented to the Parliament. The case on the recent death of the man is also urged to be investigated, to see if foul play was actually present or not. As we mentioned in the beginning of the article, there are many causes of prisoner deaths and an investigation needs to be done first to determine the cause. 
Several NGOs are asking for the IPCMC Act to be tabled in the upcoming Parliament sitting. The Act will only become law if it is passed by both the Dewan Rakyat and Dewan Negara, and granted royal assent by the Yang di-Pertuan Agong. The Act will then come into effect on a date set by the prime minister, via a government gazette.
---