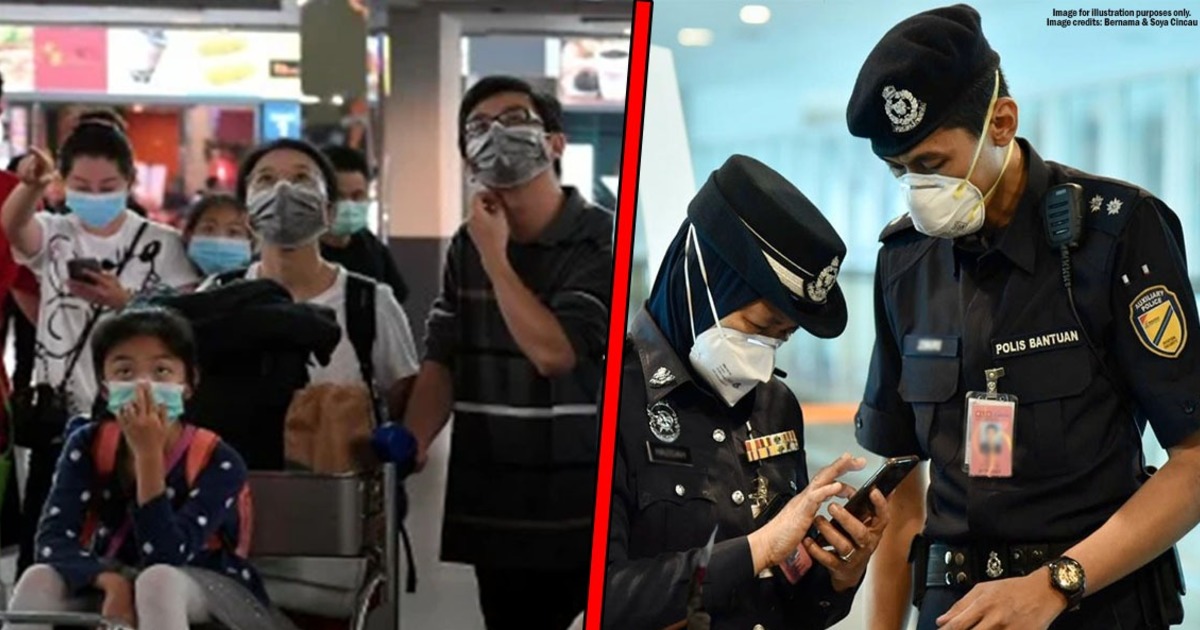 General
M'sia abolished the Fake News law in 2019, so how did a man get arrested for it?
almost 4 years ago
Matdura S.
This article is for general informational purposes only and is not meant to be used or construed as legal advice in any manner whatsoever. All articles have been scrutinized by a practicing lawyer to ensure accuracy.
---
At the time of writing, there are 7 confirmed cases of the coronavirus in Malaysia. With the recent outbreak of this virus across the globe, there are many different news sources that are spreading fake news about this pandemic. You can basically say that the news about the virus is spreading faster than the virus itself. 
In fact, a man from Bangi was arrested for posting fake news about the virus via his Facebook account. The Malaysian Communications and Multimedia Commission (MCMC) released a press statement about the arrest, and how it's illegal to spread false information on social media which can amount to more arrests. 
Now if your memory is better than a law student's, you might be able to recall how the government repealed the Anti-Fake News Act sometime ago in 2019. If the Fake News Act has been removed, how are the authorities still arresting people for posting about the coronavirus?
[READ THIS TO KNOW ABOUT THE ABOLISHED ACT: Here's how you may get in trouble with Malaysia's (upcoming) Fake News law]
There are other laws that still apply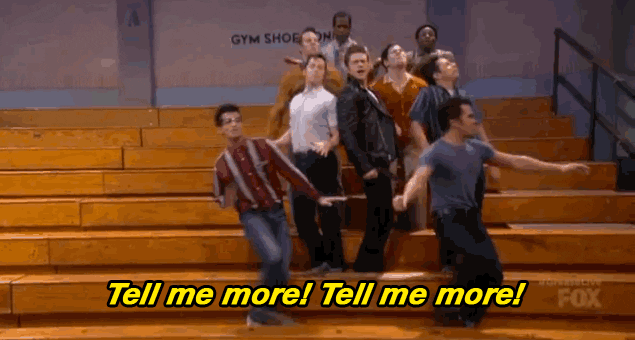 Here's a brief explanation on how the old Act worked. The Anti-Fake News Act basically acted as a preventive measure, to stop people from spreading misinformation to one another.
But the definition of fake news can be really broad. Under the Act, fake news is defined as any information that has the potential to be digested (read, heard, or viewed) by the public. In other words, literally anything can be considered fake news if it's published or displayed to the public. However, the Act was considered rather draconian to the public—which brought it to an end last year. 
But although the Act has been removed, we have sufficient laws to prevent false information from spreading. For context, we'll be referring to the story of the Bangi man who was arrested. He's been accused under 2 separate laws for posting misinformation on the coronavirus:
"Whoever makes, publishes or circulates any statement, rumour or report...with intent to cause, or which is likely to cause, fear or alarm to the public...where by any person may be induced to commit an offence against the State or against the public tranquillity."
The Act basically prevents anyone from circulating false information which can cause unnecessary fear to the general public. Those who commit this crime can be imprisoned up to 2 years, fined or both.
However, there is an exception to this law in the Penal Code: If you genuinely believed that the statement you're publishing or circulating is true, and you do not have the intent to post something that's fake news, you can use it as a defence to avoid being accused. 
A person who— (a) by means of any network facilities or network service or applications service knowingly—
(ii) initiates the transmission of, any comment, request, suggestion or other communication which is obscene, indecent, false...in character with intent to annoy, abuse, threaten or harass another person..."
The CMA 1998 narrows the means of communications, specifically targeting the spreading of fake news via network/electronic devices. Sub-section (3) of this Section carries a fine not more than RM50,000.00 or jailterm for not more than 1 year or both. If the same person is caught again for spreading misinformation, there's a fine of RM1,000.00 for everyday the offence is continued.  
So despite not having a Fake News Act to sentence someone for spreading false information, these laws are used by the authorities to prevent people from creating an even more alarming situation than what it is at present. 
So the next question is...
How can you tell whether the news is real or fake?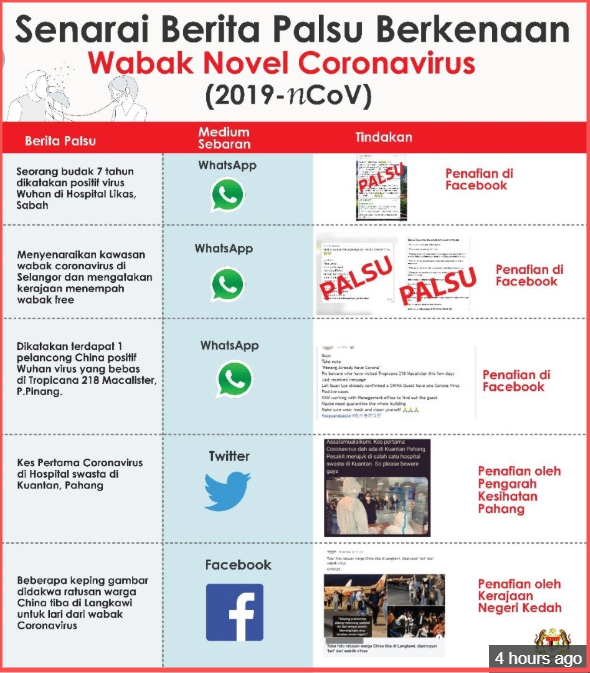 Fake news is a problem not just in Malaysia, but in other countries as well. Fake news could potentially create fear, misunderstanding, or even disrupt peace. 
So perhaps the best way to prevent fake news (or getting in legal trouble for it) is to self-regulate. We interviewed the Communications and Multimedia Content Forum of Malaysia (CMCF), Executive Director Mustaffa Fazil in our previous article, and he outlined two simple steps that anyone can do:
Employ common sense and take a moment to consider your intentions and the possible consequences 
Fact check through Google or sites like Sebenarnya.my
The best source of information on the virus right now is from the Health Ministry. You can always check their official site or the World Health Organization (WHO) for accurate information on the outbreak.
So although the Fake News Act is not in use anymore, we have sufficient laws to prevent someone from hitting the Post or Share button on social media. 
[READ MORE: Is there freedom of speech in Malaysia if you can get arrested for Facebook posts?]
---