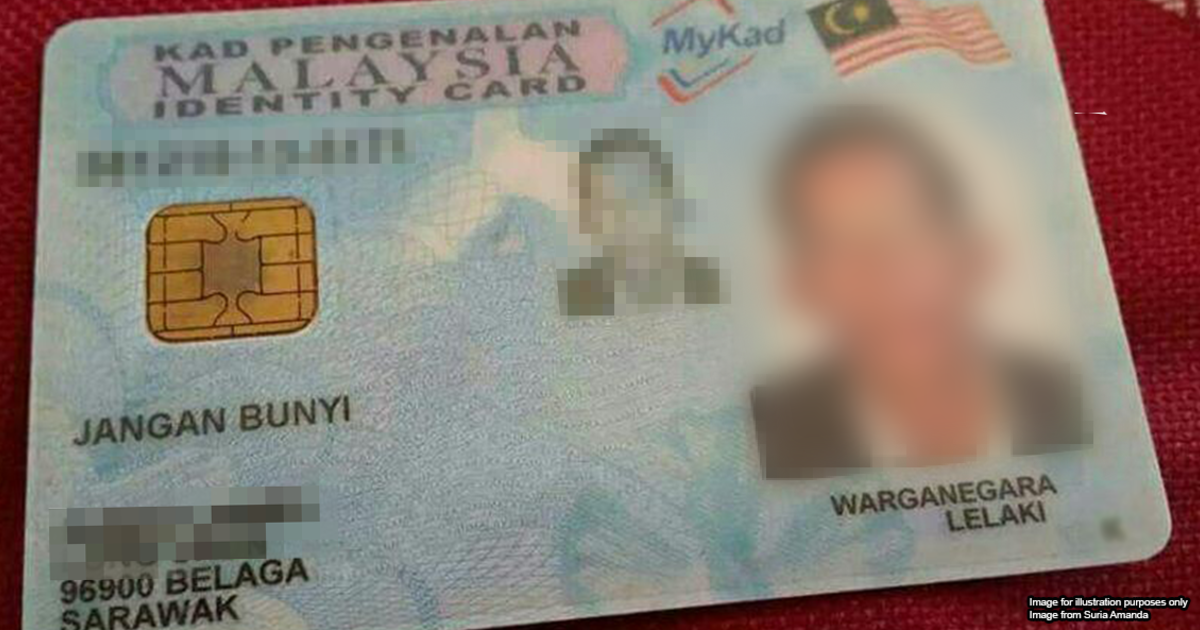 General
Here's how you can legally change your name in Malaysia
almost 2 years ago
Mikaela A
This article is for general informational purposes only and is not meant to be used or construed as legal advice in any manner whatsoever. All articles have been scrutinized by a practicing lawyer to ensure accuracy.
---
Most of us might not have a problem with our names and changing it might be the last thing on our minds. But in some scenarios, a change in name is almost necessary.
Some might have had their names badly misspelt (this was quite common in the 1950s and 1960s), some might have been named after something unpleasant, or they might have converted to a different religion which would require a change in name. Or there can be cases of women who just want to legally take their husband's surnames.
So if you fall into any one of these categories, this article is for you. But even if you don't, it's good knowledge to have just in case you do need to change your name someday.
You'll need the right documentation
The first thing to do is head over to your nearest JPN branch, which means you cannot change your name while in another country. When you go to JPN, you'll need to have a set of documents with you. But the type of documentation needed can vary depending on the reason for application, so read on.
Parents who want to change their children's names
You can only change the name of a child within a year of their birth. For this, you'll need:
MyKad of both the parents (original and copy)
parents' wedding certificate
child's birth certificate
child's MyKid (if there is one)
Take all of this to the Jabatan Pendaftaran Surat Lahir in the JPN office (there'll be a counter just for this). You might need to give a reason for why you're changing your child's name if the pegawai there asks for it. They will also give you a borang JPN.LM21 to complete by yourself.
Once you've done that, you'll need to go to a Commissioner of Oaths with a copy of borang JPN.LM22 and JPN LM07 (you can get these at the JPN branch, not to worry. The full list of forms can be found here). Once the Commissioner of Oaths stamps on those forms, you can take everything back and submit all of them to the JPN branch.
They will then issue a birth certificate with your child's new name, You'll need to pay RM5 to get the birth certificate and another RM5 for the processing fee.
You might also wonder what happens if the child doesn't have their birth parents around. This change of name can still be done by a legal guardian—they'll just need to bring the original copy and a photostat copy of the legal guardianship letter issued by Jabatan Kebajikan Malaysia.
Changing simply because you want to
Technically, you are allowed to change your name because you feel like it, but you might need to have a more convincing reason if you're asked for one. The process here is slightly longer than changing a child's name.
Firstly, you'll need to sign a statutory declaration. This is essentially a legal document stating that whatever is in the document is true. You'll need to sign it in the presence of a Commissioner of Oaths and have them stamp it. If the person is under 18, a parent or legal guardian will need to do this for them.
At the JPN office, you'll need to fill up the borang JPN.KP16, which is the borang for any changes made to a person's MyKad. You'll need to bring your original MyKad and a copy of it for verification purposes. There may be some other borangs or documentation needed, depending on why you're changing your name. For example, those who want to take their foreign husband's name need to bring their marriage certificate along. It's a long list, but you can find it here and see what fits your particular reason.
Changing for religious reasons
For this type of name change, the process is the same as the above—you'll only need to have your MyKad, the borang JPN.KP16 and only one or two more supplementary forms/documents that may apply to you.
The other thing you'll need for changing your name for religious reasons is proof of your conversion. For Muslims, you'll need a card that proves your new faith from the Islamic Religious Department or State Islamic Religious Council (this will be needed even if you just want to update your religion in your MyKad but still keep your birth name). For other faiths, a proof of baptism or other documentation that proves conversion can be brought.
Some names are banned in Malaysia
While for the most part, you can change your name to something you like, some names are just a no-no. We've written an article on this before:
[READ MORE: Here's JPN's guidelines to prevent people from giving weird names for their children]
The type of names that are banned are within the article, but in summary, you cannot change your name to (or name your child after) that of colours, fruits, numbers or ones that have inappropriate meanings.
For those who want to use names that begin with Syed, Wan or other names for special lineages, you'll need to prove that you do come from such a lineage. As for those who have a bin or binti in their names and just feel like removing it for whatever reason, the answer is that you can, but it's not that easy:
[READ MORE: Can you choose not to have bin or binti on your MyKad?]
---