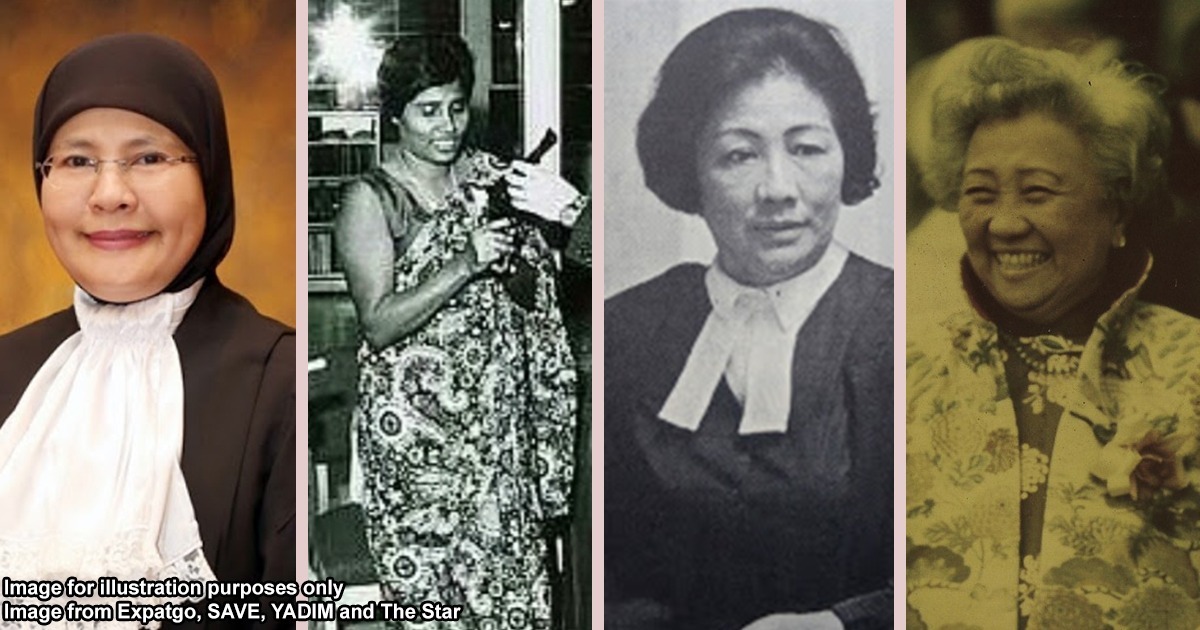 General
4 women you didn't know helped shape Malaysia and its laws
over 3 years ago
Ariff Kamil
This article is for general informational purposes only and is not meant to be used or construed as legal advice in any manner whatsoever. All articles have been scrutinized by a practicing lawyer to ensure accuracy.
---
We've been celebrating international women's day for more than a century. But before it became the International Women's Day, it was just a National Woman's Day that started in the United States. In 1909, the Socialist Party of America celebrated National Women's Day, in order to commemorate a strike by garment factory workers in 1908, mostly women, who protested the low wages, poor working conditions and sexual harassment they faced.
A few countries in Europe started to celebrate it after that, such as Denmark, Germany, Switzerland and Austria. But it eventually reached international attention when the UN began celebrating it too in 1975.
We've had a whole lot of influential women too, so for this year's International Women's Day, we look back at the women who helped shape Malaysian law into what it is today.
1. B.H. Oon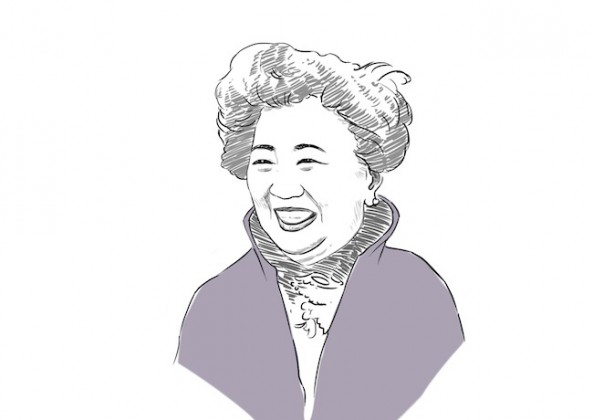 Lim Beng Hong, better known as B.H. Oon, was the first Malaysian woman admitted into the British Bar in the 1920s. However, when she came back to Malaya, she couldn't practice, as under the law women weren't allowed to be admitted to the Bar. 
But the law was actually changed for her, allowing her to freely practice after that. This made her the first female lawyer in Malaya. However, there was a dispute whether this change was legal or not. It was only in 1935, after 8 years of uncertainty that it was finally decided that yes, the changes to the law were legal: women can officially practice law in Malaya. 
She also helped play a part in helping those affected by the war. When the Japanese invaded Malaya in the 1940s, she moved to Singapore, which was also invaded shortly after. There, Oon took the risky move of helping to smuggle letters to prisoners of war in Changi prison. 
When the British took back Malaya post-World War 2, they formed a Federal Legislative council. The council was set up to create the laws for Malaya, as one of the first steps for the British to grant independence. Only two women were appointed in the council, and Oon was one of them. She was a member from 1948 to 1955, and helped shape many of the laws we have today.
Her achievements and contribution in her field was recognised by the British, who awarded her with the Order of the British Empire (OBE) in 1953.
[READ MORE: Who was Malaysia's first female lawyer?]
2. A. Chandramalar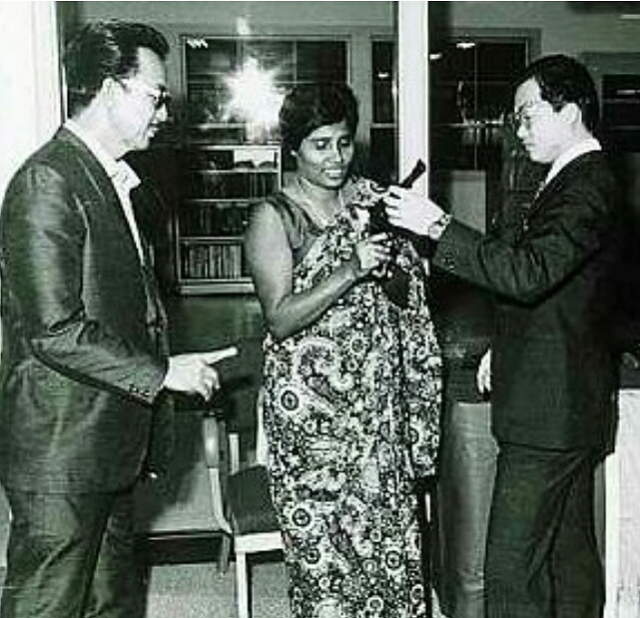 Chandra, as she prefers to be known, was never one to hide from the action. During her time leading the Anti-Vice Branch in the Penang police HQ—the first woman to head such a division—she was personally involved in the raids, where her team of 15 would raid up to 200 brothels or gambling dens a month in the 1970s.
Sometimes she would literally lead the charge, kicking down locked brothel doors with just one kick (Her advice? Aim for the hinges)
She also maximised her opportunities whenever possible. Raiding brothels required a warrant, which is stated in the Girls Act. However, drug raids didn't, as raiding without a warrant is allowed under the Dangerous Drug Acts. Hence she tended to tag along with drug raids, as prostitution and drugs tend to go together.
Her attitude made her efficient, but rubbed some of her superiors the wrong way, leading her to not getting a promotion for 17 years. However, a corruption charge against her during that time not only cleared her name, it brought her to the attention of the Inspector General. This lead to a series of promotions culminating with her as the Assistant Director for the Criminal Investigations Department. She retired as an assistant commissioner—the first non-Malay woman to achieve the rank.
3. Tengku Maimun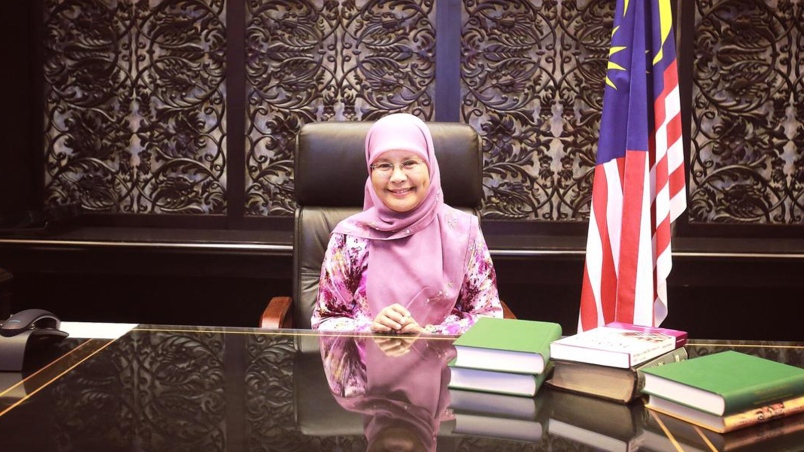 In 2019, Datuk Tengku Maimun Tuan Mat became Malaysia's first female Chief Justice (CJ), which is basically the country's top judge. However, what brought her attention wasn't the fact that she was the first female CJ; rather, it was her decision making and independence when judging over court cases, with some of them being landmark cases in Malaysian law.
One of her highest profile cases is on deciding whether Muslim children born out of wedlock should be allowed to have their father's surname. She decided that these children should be allowed to do that instead of using 'bin Abdullah', as children didn't need to carry the stigma of being born as an illegitimate child. 
She was also involved in another case involving children, this time on the unilateral conversion of a child by a parent. A Buddhist man had appealed to the court, after his ex-wife had gained custody of their children, then converted them to Islam without his consent. Tengku Maimun reversed the decision to hand the children to the mother, and decided that for children to be converted to Islam, both parents must consent to it. 
And back in 2014, the late Karpal Singh, the renowned criminal lawyer, was charged for sedition. Two out of the three judges in his case found him guilty for it, except for one--Tengku Maimun. She voted to drop the charges against Karpal, as she thought he was just stating his legal opinion on a case instead of being seditious. Karpal was eventually acquitted posthumously in 2019, with his seditious charges dropped.
[READ MORE: 5 things you need to know about Malaysia's first female Chief Justice]
4. P.G. Lim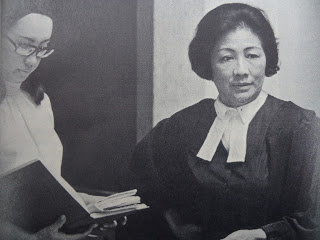 Tan Sri Lim Phaik Gan, better known as P.G. Lim, was one of Malaysia's first female lawyers, as well as Malaysia's first female ambassador, serving as the deputy representative to the United Nations.
She's known as a tough fighter, and was involved in many high-profile cases back in the day. In 1968, she defended 11 youths who were sentenced to death for collaborating with Indonesian militants during the Confrontation, as well as for possessing arms. She successfully secured a royal pardon for all the youths from the Sultan of Johor and the Sultan of Perak.
[READ MORE: How do royal pardons work in Malaysia?]
She was also involved in national policy which is still used today. When Parliament was suspended after the 1969 riots, she was one of the two women chosen to the National Consultative Council, which drafted the National Economic Policy, as well as the Rukunegara which we all still recite until today.
Tags:
first female chief justice
---