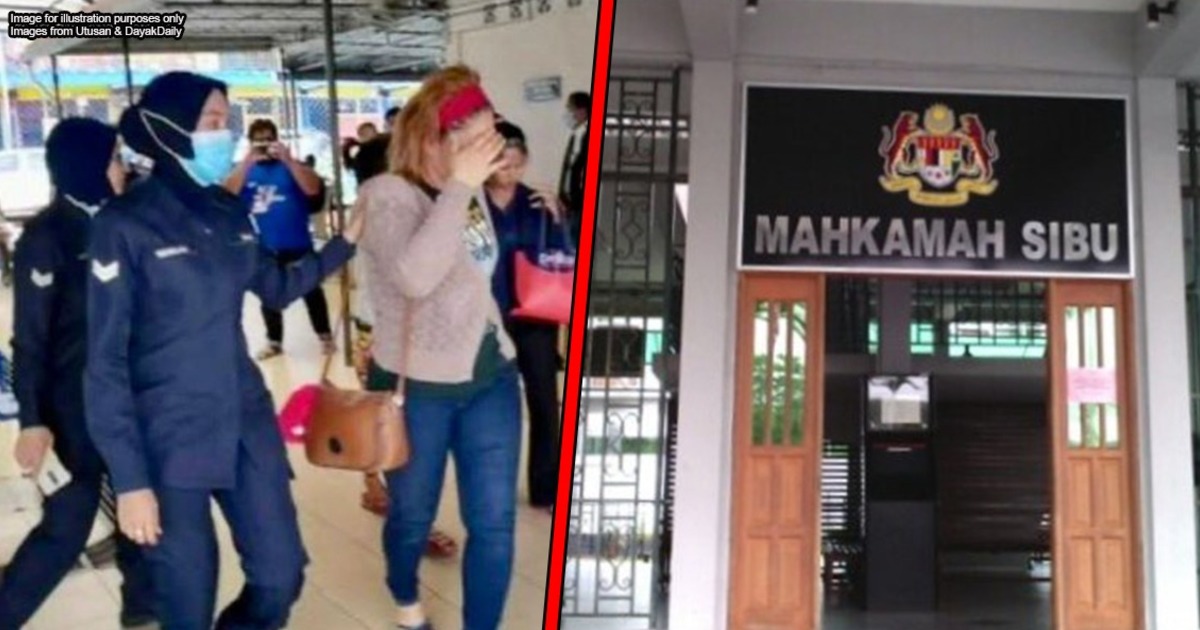 Criminal,General
A Malaysian woman was caught for prostitution while her client was not...but why?
over 2 years ago
Mikaela A
This article is for general informational purposes only and is not meant to be used or construed as legal advice in any manner whatsoever. All articles have been scrutinized by a practicing lawyer to ensure accuracy.
---
More than 3 years ago, we wrote an article on whether prostitution is actually legal in Malaysia, and you give this a read here. The answer isn't a hard yes or no, and this may have to do with how the law is worded. What we can tell you is that a person CAN get in trouble for running a prostitution ring, or even offering these services on their own.
Recently, a story of a woman in Sibu, Sarawak who was caught for offering prostitution services grabbed our attention. The 'wait, what?' moment in the story is that the person who asked her for the service was let off scot-free. So while a person who offers prostitution services can get in trouble under the law, what does it actually say about people who go after the services?
The law is pretty vague in this matter
Sections 372, 372A, 372B and 373 of the Penal Code are the general laws on prostitution in Malaysia. These sections basically say that it's illegal for anyone to force someone into prostitution , to be in charge of a brothel, to advertise prostitution services as well to be a prostitute. Section 372B specifically says:
Whoever solicits or importunes for the purpose of prostitution or any immoral purpose in any place shall be punished with imprisonment for a term not exceeding one year or with fine or with both.
Interestingly, there is no express provision on what happens to a person who seeks the services of a prostitute. Section 372(1)(e) does say that a person who sees an advertisement for prostitution, knows exactly what it's about and responds to it, can be penalized. But this a very specific example and it doesn't really cover the other instances a person may seek out prostitution services.
She was subjected to a hefty fine
Now coming back to the story of the lady: She was said to have been found with the man in a hotel, but we don't know much about when exactly this happened. But what we do know that she comes from a difficult background, which is believed to be the reason she ended up providing these services. If you remember reading this earlier, we mentioned that a person found guilty of prostitution can be either jailed, fined, or both. When this lady was taken to court, she was fined RM3,000 and would be jailed for 2 months if she failed to pay it. She was also fined a further RM1,300 and would have to be jailed for a month if she didn't pay it. So in total, she was asked to pay RM4,300.
In a letter by the Sarawak Women for Women Society (SWWS), it was said that the lady had only RM70 on her when she was charged in court, which is believed to be the amount she got from the client. SWWS believes that she may now be in jail as she would have been unable to pay the fine. They also said that although she has a local-sounding name, she does not have any identification documentation on her, and this may just make things more difficult for her.
There are calls for the law to be changed
If you think that this is just a one-off case, it isn't. Just last week, a single mother of 7 also appeared in court after being charged with prostitution. This lady, who is from Perlis, was ordered to pay a fine of RM4,000 and if she failed to do so, she would need to serve an eight-month jail sentence. Again, this lady is also believed to have offered such services due to financial hardships. In 2009, there was also a mother and 14-year-old daughter who were arrested for offering prostitution in Sarawak.
In all these cases, it has been seen that each time, the clients who sought after these services have not been penalized, nor have their identities been disclosed. However, the women who were caught for prostitution have been fined, and their names have been released to the public.
Several groups, such as SWWS, have been asking for a reform in the law, so that even those who were clients of these women can also be held responsible.  
"Prostitution only exists if there is a client prepared to pay a fee for a service he wants yet it is the woman who is penalised rather than the man. If there are no clients, then there is no prostitution so why is it the woman who is the only one penalised?"

-Sarawak Women for Women Society (SWWS)
Malaysia happens to be a signatory to the United Nations Convention on the Elimination of Discrimination of Women (CEDAW). This means that our laws must be fair and equal to everyone, irrespective of gender. According to SWWS, one way to prevent women from resorting to prostitution would be providing them with employment opportunities.
It's worth mentioning at this point that clients of prostitution CAN be arrested and tried in court. However, it will most likely not be under the Penal Code, as it does not specifically provide for this. If they are charged, the courts would need to use another law on them.
Tags:
sarawak women for women society
---