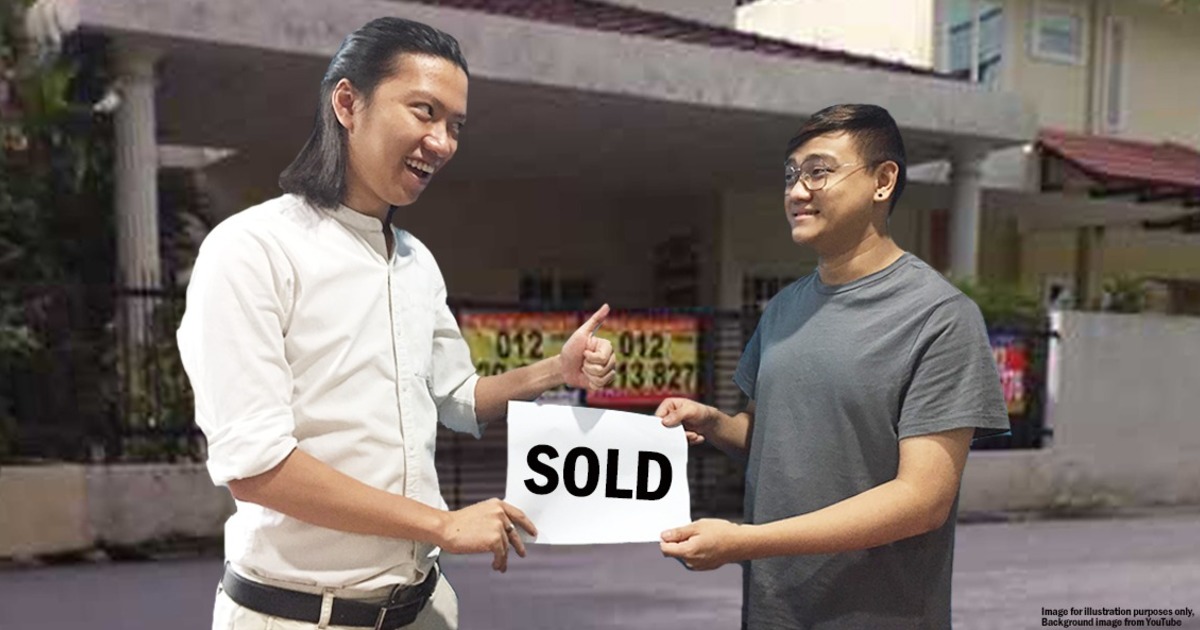 Property
A Malaysian man owes the bank RM70,000 after being scammed by a property agent
over 3 years ago
Matdura S.
This article is for general informational purposes only and is not meant to be used or construed as legal advice in any manner whatsoever. All articles have been scrutinized by a practicing lawyer to ensure accuracy.
---
You've come a long way in life—and finally make enough money to afford a house in the big city. After months of searching, you finally got hold of a property agent who offers to sell you a luxurious condo unit that's fully furnished and comes with a 60% cash rebate! He tells you that this is a once in a lifetime offer and you'll have to act quick before the unit is sold off.
Next thing you know: You've signed the SPA, taken a loan, and you're just waiting to see your luxury life ahead of you until...you get a notice from the bank several months later, telling you that you haven't been paying your loan repayments. 
You're now stuck with a RM70,000 debt with the bank and the property agent is nowhere to be found. This is an actual experience shared by a Malaysian technician, whose dreams of owning a house was crushed when he found out that he had been scammed. 
Here's basically how he got into this bad bargain…
The agent convinced him to buy not 1, but 2 units
Wong, the technician came across a Youth Home Scheme that was posted on social media in 2017. He then got in touch with an agent who told him that Wong could be the owner of a 2-bedroom unit in Johor Bahru for only RM390,000. The agent also told him that he didn't have to pay for the downpayment, so long as he gives the agent a certain amount first, which the agent will use to pay for Wong's new condo unit. 
The agent promised to pay for the monthly loan installments, renovation works and would even secure a tenant for him as additional income. To sweeten the deal, the agent convinced Wong to buy 2 units—telling him that he could invest first and sell one of the units later on. Wong was so convinced that he accepted the deal, and the agent proceeded to apply for a loan for each unit priced at RM500,000. 
Several months passed when Wong started getting calls and warning letters from the bank, stating that his loan repayment was piling up. When he finally realised something was amiss, Wong decided to go and look at the property himself and was shocked to see no renovation works were done, plus the property wasn't even occupied with a tenant.
[READ MORE: If you bought a haunted house in Malaysia, do you call the Ghostbusters... or a lawyer?]
Wong did contact his agent during this period, only for the agent to tell him that he will repay the loan amount in the upcoming 2-3 months. He then completely lost contact with the agent sometime in February this year. 
TLDR: Wong now owes the bank approximately RM70,000 and both his units are up for auction by the bank. His case has also been referred to the Magistrate court, where he will proceed to file a case against the property agent. 
Now, if you've ever been in Wong's situation (or know someone who has)—whether it involved buying property or even something on Lazada, you'd probably know what it feels like getting into a bad bargain.
It's best to check if the property agent is legit
Home buyers could consider themselves lucky this year with the extension of the Home Ownership Campaign (HOC) and other rebates which are being offered right now. However, this is probably also the time for numerous scams involving property sales to arise. 
The next time you get in touch with a property agent—especially if you two 'meet' online, consider asking them for their registration number. Property agents in Malaysia are recognised as professionals under Malaysian law. This is stated under the Valuers, Appraisers, Estate Agents and Property Managers Act 1981 which says:
"(1) No person shall unless he is a registered estate agent and has been issued with an authority to practice under section 16—
(a) practise or carry on business or take up employment under any name, style or title containing the words "Estate Agent", "House Agent", "Property Agent", "Land Agent", "House Broker", "Real Estate Agency Consultant", or the equivalent thereto...which may reasonably be construed to imply that he is a registered estate agent or that he is engaged in estate agency practice or business..."
So a property agent needs to be registered under the law first, in order to practice as one. There are also several requirements for property ads which are posted online, that the property agent or agency must comply with. For instance, the advertisement posted must have the agent's name, contact number and registration number to prove legitimacy.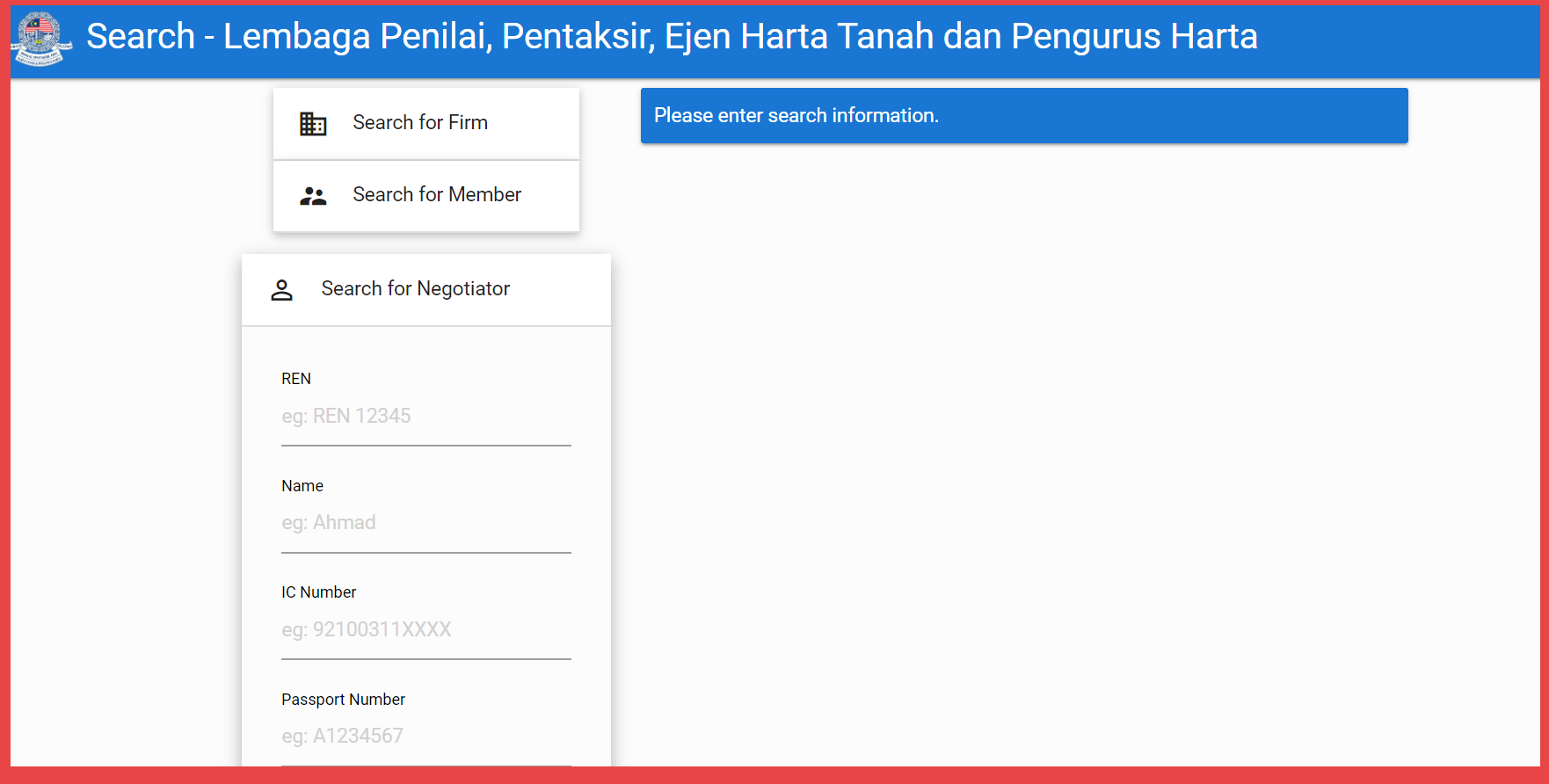 You can basically look up the agent using their name, IC number or registration number. Their database also includes firms which you might want to check on to see if its legitimate or not. An illegitimate agent can be fined up to RM300,000, face jail time up to 3 years or both—as it is an offence under the law. 
And if you ever find yourself in Wong's shoes someday, make a police report against the illegal property agent. But you might still be stuck paying for the loans taken under your name, unless you can prove that you didn't agree/authorize any property dealings in the first place.
[READ MORE: Have you ever bought a house in Malaysia and had no idea what you signed?] 
---