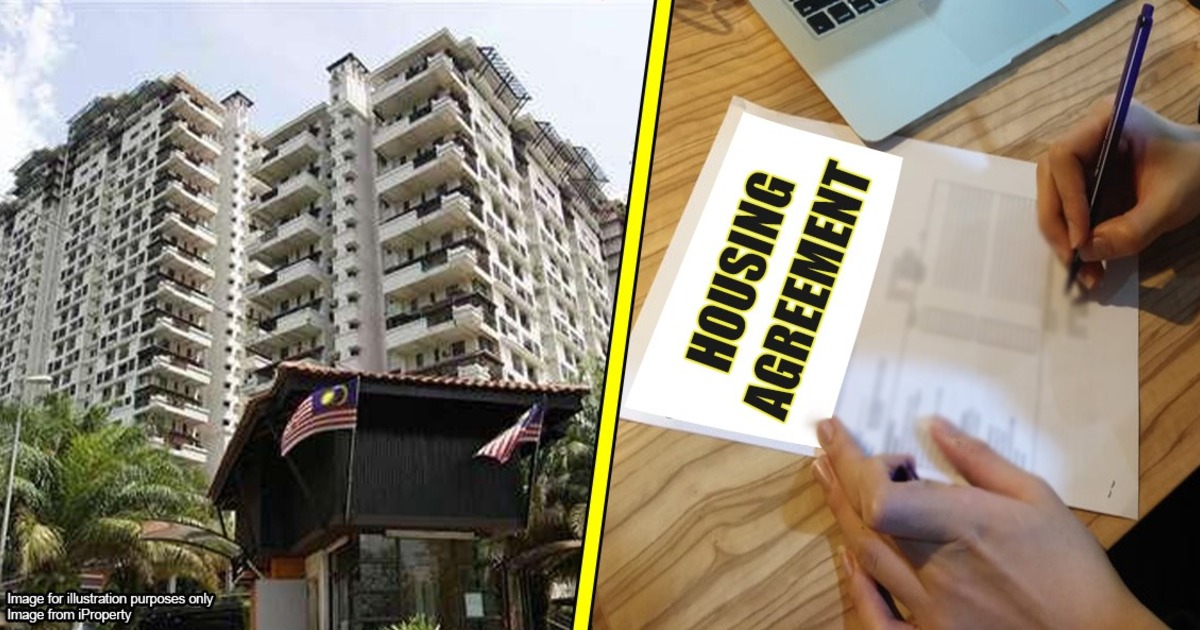 General,Property
Just got the keys? Here are 5 things Msian developers must do for your new home
about 3 years ago
Mikaela A
This article is for general informational purposes only and is not meant to be used or construed as legal advice in any manner whatsoever. All articles have been scrutinized by a practicing lawyer to ensure accuracy.
---
You've just received a letter from your developer saying that the new home you purchased is now ready! You're all excited to move in. But did you know that there are a few things you should take note of before you start living in a new home?
Once your home is complete and you developer informs you about this, this is is known as a delivery of vacant possession notice. And under the law, you developer has to tick a few boxes off their list before they can hand you your new home. In your Sale & Purchase Agreement, you'll be able to find what your developer needs to do before giving you your home as well as by WHEN you should receive your home.
Here are some things to look out for after a vacant possession notice is issued to you:
1. Deliver your new home on time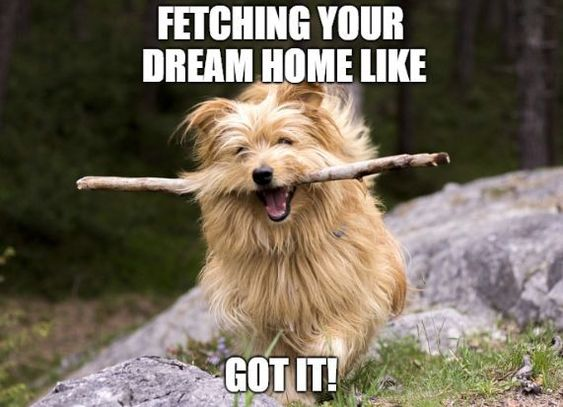 So, you find out that your home is now ready. But the next question to ask is… was it delivered on time? If your developer has successfully completed your home but it was delivered to you later than promised, you can take action against them.
Your Sale & Purchase Agreement will state by when your home should be completed. But this time requirement can also be found in the Housing Development (Control and Licensing) Regulations 1989, where it says that your home needs to be delivered by:
24 months if it's a landed property
36 months for strata property (condos, apartments, any high-rise homes and gated housing)
So, if you find that your home has been delivered AFTER the time stipulated, you can sue them for breaching (breaking) their promise to deliver your home on time. Your Sale & Purchase Agreement will actually contain a line which gives you this right to sue.
Of course, delays can happen for various reasons. If your developer took extra time to complete your home because of unforeseen circumstances, that delay can be excused IF you are willing to excuse it. But if you still want to claim compensation for it, you can.
2. Make sure your home has a Certificate of Completion & Compliance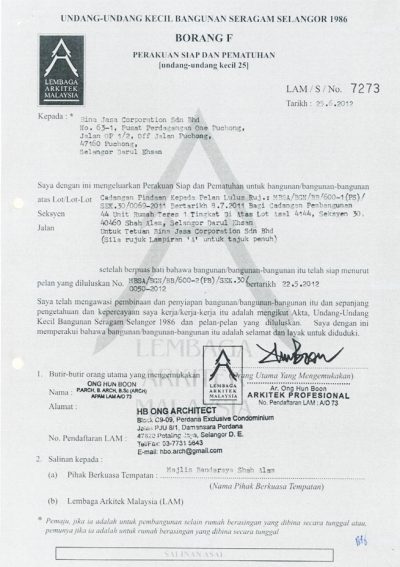 So, once your home is ready has been completed, a Certificate of Completion & Compliance will be issued for it. This certificate used to be known as a Certificate of Fitness for Occupation. An interesting fact about this certificate is that it is not issued by any Majlis Perbandaran (although, they used to be), but by the architects, engineers and draftsmen who worked on the construction of your home. Any one of these people is known as a principal submitting person. Under the law, these people have to fulfill certain duties before issuing your certificate. And this particular law can be found in Section 70(21) of the Street, Draining and Building Act 1974 which says:
Before the issuance of a certificate of completion and compliance, it shall be the duties and responsibilities of the principal submitting person to-
(a) supervise the erection of the building to ensure that the erection is in conformity with the approved plans and the requirements of the provisions of this Act or any by-laws made thereunder;
(b) ensure that the building has been duly constructed and completed in conformity with the approved plans and the requirements of this Act or any by-laws made thereunder and that all technical conditions imposed by the local authority has been duly complied with; and
(c) ensure that the building is safe and fit for occupation.
This basically says that anyone who is a "principal submitting person" needs to declare that they had followed all the rules and regulations pertaining to your construction of your home. They would need to ensure that the house was built only following the building plan approved by your Majlis. This would also mean that they can only use materials that are approved for construction, and not low-quality materials. Only after they have confirmed all this can they issue this certificate for your home.
[READ MORE: How does Malaysia ensure that its buildings are safe to use?]
3. Fix any defects in your home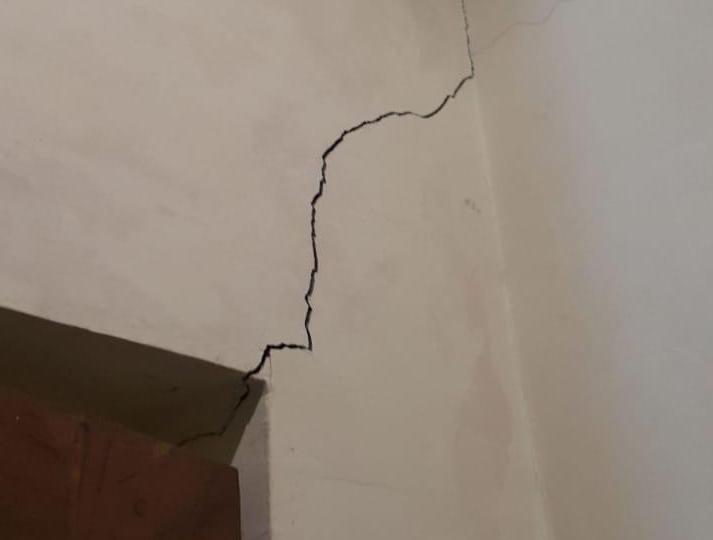 It goes without saying that if you buy something new, you'd want it to be in tip top condition. And of course, you'd want the same for your home, especially when you're going to be living there and it needs to be safe. So, as soon as you get the keys to your home, make sure to do a thorough check of your entire home to ensure there are no cracks and other defects.
If you do come across any, it's best to take photographs as evidence to show your developer. But sometimes, some defects may not be visible to the naked eye. For this reason, you should get the help of a professional engineer or architect who will be able to point out other irregularities in your new home. Once you have identified all the defects, make a note of them in the Defect Complaint Form that your developer should provide you with.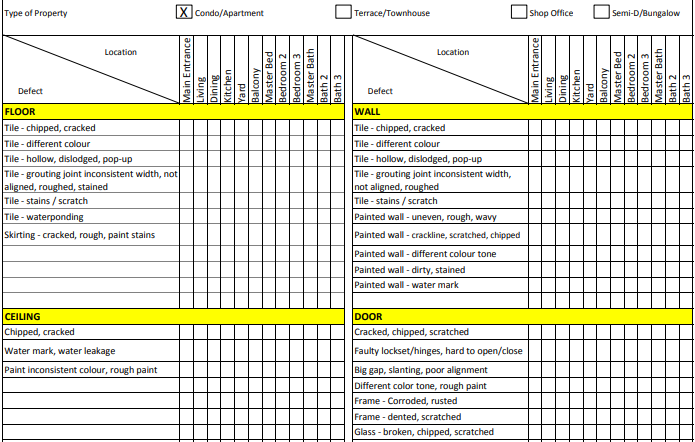 If your developer doesn't fix these problems within 30 days of you sending in the form, you can send them an estimate quote of what the repairs should cost. But if you still don't hear back from them after that, speak to your lawyer on how you can legally compel them to fix the defects in your home.
[READ MORE: You now have more time to sue your developer in Msia for building defects. Here's why]
4. Make sure your electricity & water supply is working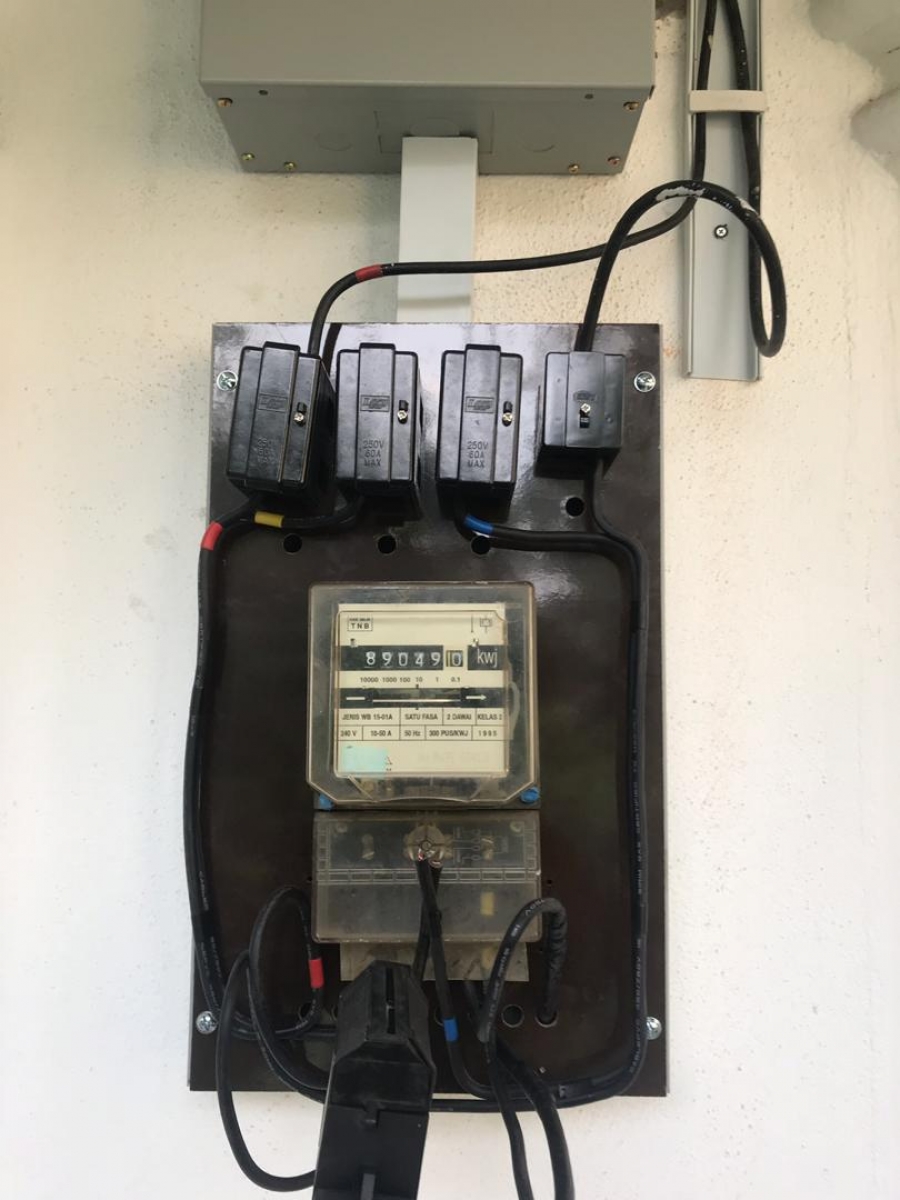 Once you've confirmed that there are no defects in your home, or you've already identified them and had them fixed, you'll now need to make sure that the wiring and plumbing in your house work as well. This may sound like a really simple thing; electricity and water are something every home will have anyway.
But the reason you should check it as soon as you get the keys is also so that you can identify major issues like leaky pipes and faulty switches. While they may seem minor at first, in the long run, they can be safety hazards as well. 
Anothe thing related to wiring would be your internet connection, something that has become a necessity for all of us. So, besides just pipes and switches, once you install your new Wi-Fi, make sure that it works in your area/for your unit as well.
5. Manage your property*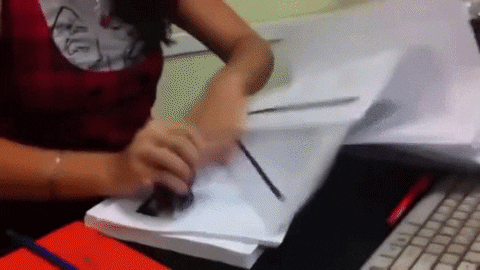 *Take note that this only applies to strata properties.
Based on the comments we get on our articles, we've noticed that a lot of our readers seem to have problems with their housing managements. So here's what you need to know about the management set up by your developer and how they should help take care of your new home. In case you didn't already know,  your very first management will be your developer itself. But later, they will have to hand this role over to a newly formed management which will consist of people elected during the Annual General Meetings for your housing area.
But just "forming" a management on paper will not be enough. Your management will have to actually fulfill a list of responsibilities that you can find under Sections 9 to 15 of the Strata Management Act 2013. But in short, your management will have to properly maintain your property using the maintenance and sinking fund contributions by you and the other residents. If you feel your developer isn't managing your property as they should, you can file a complaint under the Strata Management Tribunal. And if they're found guilty, they can be fined a maximum of RM250,000 or be jailed for a maximum of 3 years.
[READ MORE: 5 things Malaysian condo owners can sue their management for]
---