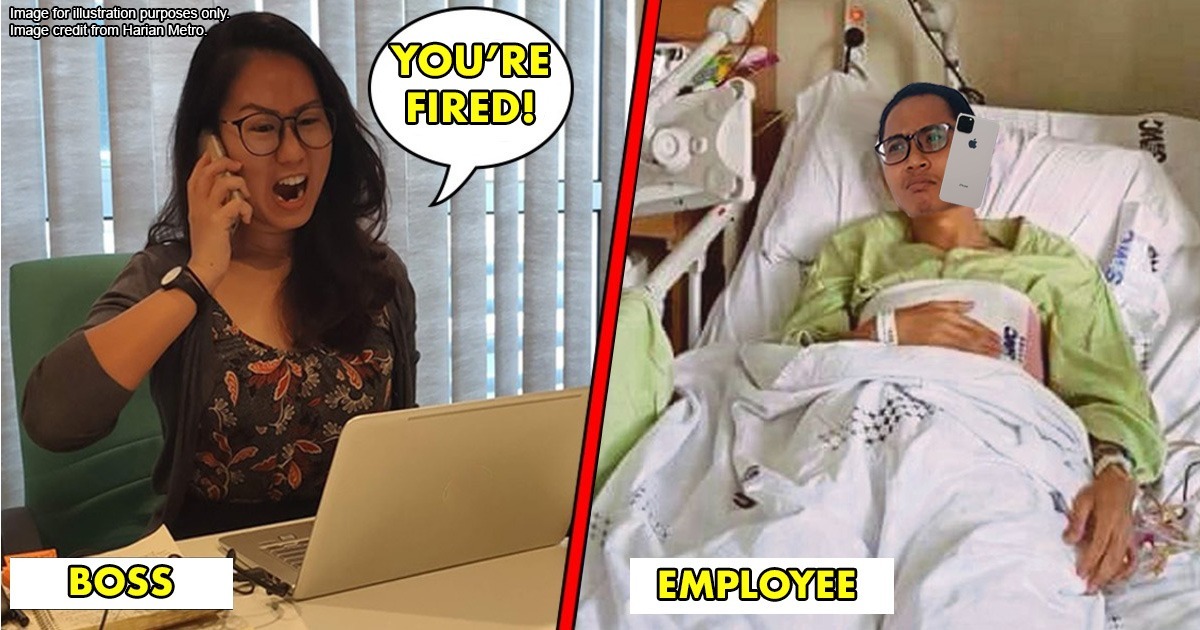 Civil,Industrial
Can Malaysian companies fire you for taking too many MC?
over 3 years ago
howenhui
This article is for general informational purposes only and is not meant to be used or construed as legal advice in any manner whatsoever. All articles have been scrutinized by a practicing lawyer to ensure accuracy.
---
Imagine this: You've dedicated 8 years of your life to your job. You love your job, you love your company...but things weren't the same after you got your medical test results. You've been diagnosed with stomach cancer. 
You have a choice now to take extended leave for 6 months—or to quit your job. But considering the medical costs, resigning would probably kill you faster. However, your boss has other plans for you. He calls you up and says that he has no choice but to fire you. He adds on to say, that the company will suffer losses if they let you go on sick leave. 
Shocked, you wonder: Is it legal for your boss to fire you when you're sick?
Your boss can't fire you for taking MC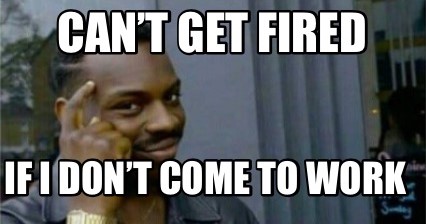 As an employee, you're entitled to medical leave if you're not feeling well. Section 60F of the Employment Act 1955 states as such:
"(1) An employee shall, after examination at the expense of the employer...be entitled to paid sick leave...where no hospitalization is necessary."
Every employee is entitled to a minimum of 14 days of sick leave per year (If you've worked less than 2 years). The total number of sick leaves you can take would increase over the years you work.
[READ MORE: 5 types of leave in Malaysia (and if you will be paid when you take them)]
The Act further states that you need to get an MC from the doctor in order to apply for sick leave. But there may be circumstances where you can't get one (if distance is a problem for instance). If that's the case, your boss still cannot fire you or take action, because you're entitled to take sick leave under reasonable circumstances. 
But what if you need to be on sick leave for more than a day?
Well bad news for your boss, he can't fire you for it either. Section 20 of the Industrial Relations Act 1967 protects employees against unfair dismissals:
"Where a workman...considers that he has been dismissed without just cause or excuse by his employer, he may make representations in writing to the Director General to be reinstated in his former employment…"
So if you've been diagnosed with an illness such, as chicken pox or a broken bone—and you need more than just a day to recover from it, your boss cannot fire you for it. You'd still be entitled to sick leave with a MC from the doctor.
[READ MORE: Can Malaysian bosses fire you for being pregnant?]
But how does it work for illnesses that you can't recover from?
Firing a sick employee is the last option, but still an option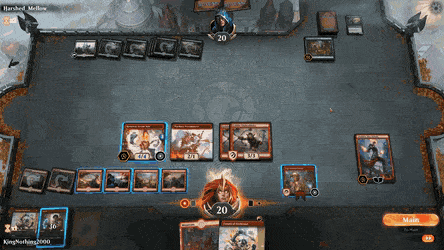 Having a stroke or being paralysed might put you out of employment. This can be unfair to your boss and your company as well to keep paying you as their employee. 
So in situations like this, the 'Medical Board Out' concept applies. Employers are allowed to terminate their employees due to medical reasons if they can establish certain factors:
The nature or type of illness suffered by the employee.
The length of absence during the recovery period.
The impact of the absence to the company and other employees.
The nature of the sick employee's job
These are just some of the factors an employer must prove, before terminating the contract with his employee. Firing an employee should always be the last option.
Which is why, the courts have suggested alternatives via case laws. In MHS Aviation Sdn. Bhd. v Zainol Akmar Mohd Noor, the employee, Zainol Akmar, was dismissed after he was diagnosed with acute inferior and posterior myocardial infarction a heart attack. 
The court decided that the dismissal was unfair. The company did not make any inquiries into his illness, and just assumed that Zainol's illness was permanent, without giving him time to recover. The court stated that there needs to be a balance between the employer's company concerns and the employee's recovery. If the employee can recover and come back to work, there is no need to dismiss him.
Here's another case: In Gopalakrishnan A/L Vasupillai v Goodyear Malaysia Berhad and Anor, the employee suffered from a recurring knee injury. He was terminated on medical grounds, despite working at the company for 11 years. The judge in this case stated:
"The employer in medical boarding out cases is expected to act reasonably...with its obligations of social consciousness, and should attempt to offer an alternative employment to the employee, even though it might be a lower paying job..."
Basically, the employer should try and provide alternatives to the sick employee. This can even include a demotion, as long as the employee is willing to still work.
But if you've ever been fired unfairly...
You can sue your boss and your company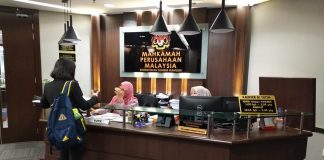 So, if you feel that you have been unfairly terminated for being sick, you may bring a case to the Industrial Court. Section 30(5) of the Industrial Relations Act 1967 provides:
"The Court shall act according to equity, good conscience and the substantial merits of the case without regard to technicalities and legal form."
Basically, the court will take into account the welfare of employees who have been unfairly dismissed. But keep in mind, you have 60 days to file a complaint after being dismissed. You can check out how to do so, with this guide.
[READ MORE: My boss just fired me for no reason, what can I do now?]
If the court finds that you have been unfairly dismissed, you're entitled to certain benefits. Employees who have been unfairly dismissed are entitled to claims stated under the Employment (Termination and Lay-off Benefits) Regulations 1980. However, some companies have their own policies and regulations on termination benefits. So, it would be best to check with your company first. 
---