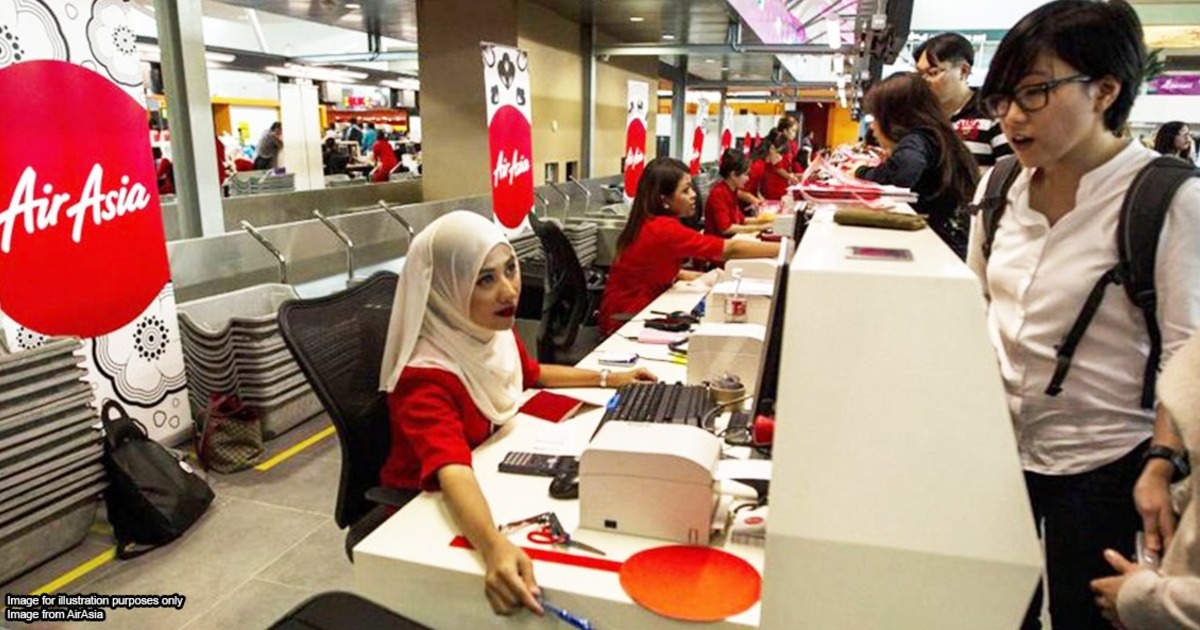 General
AirAsia X refund form: Don't know how to fill it? Here's how
about 2 years ago
Mikaela A
This article is for general informational purposes only and is not meant to be used or construed as legal advice in any manner whatsoever. All articles have been scrutinized by a practicing lawyer to ensure accuracy.
---
Disclaimer: This is a general guide on how to fill in the Proof of Debt form. AskLegal will not be responsible for any unsuccessful refund claims.
For those of you who had bought air tickets last year, you would have had to cancel your plans due to the pandemic. Because of that, you might have tried to get a refund from your airline. We previously wrote an article on whether airlines can refuse to refund you:
[READ MORE: Can airlines in Malaysia refuse to refund you for cancelling your flight?]
Interestingly, the Malaysian Aviation Commission (MAVCOM) said that airlines could choose to offer you other types of refund besides cash, such as store credit, if they couldn't afford to pay you cash.
But recently, AirAsia X announced that they're now allowing people to claim refunds. The issue: instead of a simple refund form, they sent a proof of debt form, which can be really confusing for most of us. It's not exactly simple to fill in, so hopefully this article can help you.
Here's how to fill in the form
Usually, when a company sends a proof of debt form, they'll usually include information on what to fill in the document itself. If not, they'll attach a guide such as this or this.
So based on that, what we've done here is a general guide on how proof of debt forms are usually filled.
Page 3
To avoid any confusion, fill in the information using block letters, eg. KHAIRUL AZMAN instead of Khairul Azman.
There are also paragraphs, namely paragraph 3 and 4 which you need to cut out depending on who you're claiming for. To cut out, simply take a pen and a ruler, then strike out the whole paragraph. So it should look like this.
Claiming for yourself: Cut out paragraph 3 and 4
Claiming for someone else: Cut out paragraph 4
Claiming on behalf of a company: Cut out paragraph 3
* If claiming for yourself, put in "me." If claiming on behalf of someone else, such as your child, put in their name and IC number. Eg. MATLAN BIN KHAIRUL (IC NO. 876543-21-1234). If it's for a company, put in the company name.
** This is the reason AirAsia X owes you money. Put in "Cancellation of [FLIGHT], [FLIGHT NUMBER], [BOOKING NUMBER].
Leave the bottom of page 3 blank, as you will fill that in when you get it signed by the Commissioner of Oaths (Pesuruhjaya Sumpah).
Page 4
At the top of page 4, insert the e-filing number that was included in your e-mail. As for the box, fill in the detailed breakdown of what you're claiming. 
Date: Insert the date you bought the ticket
Consideration: Fill in the flight, flight number and booking number
Amount: RMXXX.XX
Remarks: Put in any information on the supporting documents you've attached
If there isn't enough space in the box to fill in the breakdown, send an attachment with the additional information.
The rest of the notes pretty much reiterate the terms and conditions—include any proof to strengthen your claim, include any other information that may be relevant to you, and so on.
Documents to attach
When submitting this proof of debt, you'll need to submit a few documents as well to prove you bought the tickets. These include things such as your booking confirmation email, cancellation email, as well as transaction receipts. 
You'll also need to include any Loss Mitigants that can affect the amount you're claiming. Loss Mitigants are anything that will reduce the loss suffered by the company—in this case, AirAsia X. For example, sometime last year, AirAsia X might have offered to give you store credit or the option of postponing your flight instead of a cash refund. This would have been one way for them to minimize their losses. So if they had sent you an email offering you one of these options, include this in your claim as a proof of a Loss Mitigant.
Do note that you MUST submit your hard copy, or your claim will not be accepted, even if you filled in the electronic form.
It's part of their debt restructuring programme
The reason the process is a bit complicated is because AirAsia X has applied for debt restructuring at the High Court. And because it's a legal process, anyone who wants to claim money back from them has to fill in a proof of debt form.
This form isn't only for passengers who want to get their money back, but it's for anyone AirAsia owes money to. Also, if you didn't get an email with this form from AirAsia, it means you're not eligible to claim. Do note that this only applies for flights booked before 30th June 2020.
The deadline to submit your claim is 7th April 2021. So if you are entitled to a refund, make sure you do it ASAP.
Bonus: Complicated legal jargon? This is what they mean
You're free to skip this section if you're only interested in filling in the form. But if you do want to know what it means, read on.
The terms and conditions in the form they sent to you may be difficult for laypeople to understand. Some Facebook users also said that they would get the help of a lawyer to fill in the form for them. But if you're planning to do this on your own, read on find out what they actually mean:
Your completed POD Form shall be sworn before a Commissioner for Oaths or such other equivalent qualified person in the jurisdiction where you are based.
What this means: After you fill in the form, take it the nearest Commissioner of Oaths for them to sign and stamp it. You can also take it to someone with similar qualifications as a Commissioner of Oaths. (You can Google where your nearest Commissioner of Oaths is located).
Your duly attested POD Form together with copies of supporting documents to substantiate your claim is to be sent to and received by us on or before the Relevant Date. The said duly attested POD Form together with copies of supporting documents must be submitted by hard copy by mail to AirAsia X Berhad (POD), RedQ, Jalan Pekeliling 5, Lapangan Terbang Antarabangsa Kuala Lumpur (klia2), 64000 KLIA, Selangor Darul Ehsan, Malaysia. You may, in addition to sending the hard copy by mail, complete the e-form using the following link: https://forms.gle/TC4vBHYxeifUB4zR9.
What this means: Attach the form that has now been stamped and signed with any proof of your claim—booking confirmation, cancellation emails by the airline etc. Submit all of this to the address stated above. You can also send a copy online in the link provided above. But you MUST send the hard copy to the address given.
All debts denominated in any currency not in Ringgit Malaysia ("RM") will be converted into RM at the exchange rate used by AAX Group as at 30 June 2020 per its accounting system.
What this means: If you had paid for your ticket in another currency, it will be converted into RM following whatever exchange rate used by the company on 30th June 2020.
In the event of any failure on your part to lodge your duly attested POD Form by the Relevant Date to our physical address set out in paragraph 2 above, AAX Group reserves the right to rely on its record to ascertain the amount of debt owed to you for the purpose of the Proposed Deb Restructuring. For the avoidance of doubt, soft copies submitted by electronic mail/through the link will not be relied on by AAX Group and you must return the hard copy by mail to us at our physical address as set out in paragraph 2 above by the Relevant Date.
What this means: If you don't send the hard copy of the form by 7th April 2020 to the address stated, the company will go by their records to check the amount they owe you. The company will not refer to any soft copies you sent them to check the amount.
In the event the claim made in your POD Form is inconsistent with AAX Group's records and/or is not agreed to by AAX Group, the amount to be admitted as owing to you for the purpose of the Court convened meetings of creditors to be held will be determined by an independent adjudicator and/or the Chairman of the CCM (or his alternate).
What this means: If the amount you're claiming doesn't match the airline company's records, or they don't agree to it, an independent party and/or the CCM Chairman will decide on the amount you'll be paid.
In quantifying any amount which may be claimed by you, please include any information in relation to Loss Mitigants. In including any Loss Mitigants, please attach along with the relevant proof of debt any supporting documents or reasons of the same.
What this means: When claiming for your refund, if there's anything that you think may lessen the amount you're refunded, let them know here. For example, AirAsia offered to refund your points into store credit instead of paying you back in cash. Another example would be if Air Asia postponed your flight to another date.
AAX hereby reserves all its rights in relation to any securities which you may claim are being held by and/or are charged to you to secure the amount owing to you. However and subject to you being legally entitled to the securities as claimed, your rights as to the said securities remain intact and shall be dealt with as part of the Proposed Debt Restructuring.
What this means: This basically means that they will acknowledge any debt they have to you, if you've sent the proper proof. However, the payment process will be handled through their debt restructuring program, so it isn't a straightforward refunding process.
This proof of debt exercise has been sent to you for the purposes of the Proposed Debt Restructuring and is on a without prejudice basis. This proof of debt exercise shall not be construed as an admission of liability and AAX reserves its rights in relation to any amounts claimed and shall be entitled to dispute any amounts submitted/claimed.
What this means: This form doesn't mean they're taking liability (blame) for anything, and they can dispute the amount you're claiming if there's something with it.
---