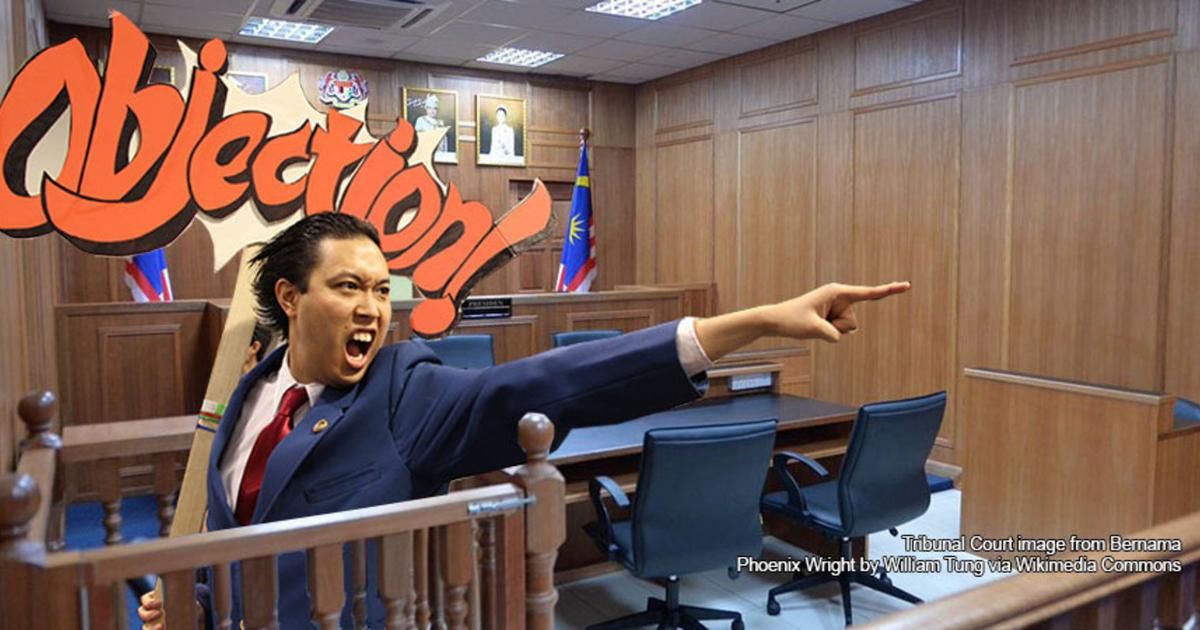 General
5 serious problems that Malaysians have with lawyers - as revealed by our survey
about 5 years ago
UiHua
This article is for general informational purposes only and is not meant to be used or construed as legal advice in any manner whatsoever. All articles have been scrutinized by a practicing lawyer to ensure accuracy.
---
Regardless of where you're from or what age you are, there's a general perception that lawyers are greedy, evil, and soulless - and that's usually putting it mildly.

However, words like "greedy" and "evil" only make good coffee conversation - it doesn't actually address what specific problems people face when it comes to legal services and, more importantly, what can be done to fix this perception and/or for lawyers to improve how they can serve the people. After all, everyone needs a lawyer at some point, from mundane stuff like buying property to more dramatic incidents like if you were charged with a crime or when you need to sue someone.
A couple weeks back, we ran an unofficial survey asking Malaysians about their perceptions and experiences with lawyers. Depending on whether or not they had previously engaged a lawyer outside of contract-related affairs like SPA agreements (i.e. for buying property), they were either asked how they found the experience, or what they think engaging a lawyer would be like. There was also an optional section on what they think can be done to improve legal services in Malaysia.
We'll be starting with the geeky demographic information, so if you want to head straight to the juicy findings, feel free to skip the next section.
Geeky demographic information
First off, please note that this survey was designed, conducted, and interpreted by ASKLEGAL. We don't claim that the results are representative of the general population, so "Malaysian" in the context of this article is used for simplicity.
The survey was conducted in both English and BM, with a total of 262 responses. It should be noted that, in general, many of the overall findings were similar regardless of language used in the survey.
Respondents by state (Top 3 listed)
We received responses from all across Malaysia, with the highest percentage (37.2%) from Selangor. Respondents ranged from 18 to over 66 years old with the highest number (38.4%) from the 26-35 age range. The majority of respondents were also educated to the Bachelor's Degree level, and earn within the range of RM2,500 - RM4,499 -- although in the BM survey, a slight majority of respondents earned between RM4,500 - RM6,499.
Also, 71.5% of respondents have never engaged a lawyer outside of SPA agreements (80% for BM). This translates to 189 respondents who have never engaged a lawyer and 73 who have.
Now, on to the fun stuff...
1. Willingness to see lawyers
Summary: Those who have engaged lawyers before are more willing to see one in the future
While it can be expected that respondents who have never engaged a lawyer would be reluctant to seek one out when they run into legal problems...
... A surprisingly high number of respondents who have previously engaged a lawyer also indicated that they would VERY UNLIKELY seek one out in the future. However, at an overall level, this group is still more likely to turn to a lawyer if they were to face a legal problem again.
What would be significant though, is that those who responded that they would very unlikely approach a lawyer in the future also reported lower satisfaction scores from their experience (covered in Point 4) or left negative feedback in the survey's open-response section:
Lawyers should walk the talk. Don't just promise this and that but cant deliver. Furthermore lawyers like to purposely drag a case longer and I dono why is that coz we are not going to pay anything extra. Lawyers tell a lot of lies. - Respondent feedback
Instead, most of our respondents would prefer to seek advice or help from friends first:
The major reasons for not wanting to seek out a lawyer will be covered in the next three points.
2. Satisfaction with legal services
Summary: Most people seeing lawyers for the first time expect a bad experience
In general, respondents who have engaged lawyers in the past considered their overall experience to be more positive than negative, although 9% (or 6 individual respondents) were very unsatisfied with the service they got.
As mentioned in the previous point, many of these respondents who weren't happy with their previous experience with lawyers would be less likely to engage one in the future.
It can also be inferred based on the written responses from those who have never engaged a lawyer that many expect their experience to be a less-than-positive one:
"I want to know the reasonable expectations I should have (Cost, timing). And of course, its kinda difficult to deal with ego lawyer.

" - Respondent feedback
Most of the lawyers are just after their clients' money and making promises that they can't even keep." - Respondent feedback
3. Price
Summary: Most Malaysians expect lawyers to be expensive, and a significant number don't understand how legal costs work
Price, or the expectations of legal cost, is one of the main concerns highlighted by our respondents in their optional written replies. To start 95% of respondents who have never engaged a lawyer think that seeing a one for advice will be a costly affair.
From this group, the majority think that advice from a lawyer would cost RM2,000 or more. As a side note, it should be clarified that advice usually does not include the lawyer's actual services - you're just consulting with the lawyer on your case. There is a possibility that this was not understood by some respondents of the survey.
Respondents on how much they think legal advice would cost
This view on high costs is also reflected in those who have previously engaged a lawyer, with 43.5% "expecting" it to be expensive, while another 40% found it cost more than they initially thought:
What may be a bigger concern, though, is that while 81% of these respondents said that their lawyers explained the legal costs to them, about 1/5 of them did not understand the explanation given while another 1/5 said they weren't given an explanation at all:
4. Fear of lawyers
Summary: Many people find it hard to open up to lawyers and, subsequently, trust them.
While we think price may play a role in this, there are perhaps other factors that may cause fear or mistrust among Malaysians towards lawyers - which may in turn affect how likely they are to see one when faced with a legal issue.
It should be mentioned that most of our respondents who've engaged lawyers found them to be generally approachable:

One of the questions we asked was how afraid, intimidated, or anxious our respondents would be about seeing a lawyer. In a comparison of data between respondents who have previously engaged a lawyer and those who haven't, there is a slightly lower level of apprehension in the group which has previously engaged one:
However, this doesn't necessarily indicate that the actual experience is not as bad as the anticipation, as can be seen in the chart above. Not just that, 32% of those who have previously seen a lawyer still worry that their lawyer may disclose their personal or private information compared to 41% of those who haven't.
Respondents who have previously engaged a lawyer (81.2%) are also less ashamed about about disclosing personal information to their lawyer compared to those who have not (67.1%). From their optional responses, respondents from both sides stated that transparency from their lawyers such as providing less technical explanations, being more approachable, and upfront with information and fees would help.
"

More transparency on what I'm getting. Because laws are very jargon like, I feel like its done on purpose to intimidate and not make people understand what we're getting into." - Respondent feedback

"Being a senior lawyer, they think they are GOD. They should avoid empty promises and be straightforward whether it can be done or not." - Respondent feedback
5. Accessibility to legal services
Summary: Most Malaysians had no problem getting a lawyer, but this process can be improved
Fortunately, accessibility to legal services doesn't seem to be a major problem in Malaysia, at least according to the results of our survey, as most of our respondents had no problem finding a lawyer.
It's also notable that a majority found their lawyers through personal contacts, either through a recommendation (55%) or the lawyer being a personal friend (32%). We also gave the option for open-ended answers to this question, and some other notable responses were:
Court-assigned (1)
Through the Bar Council (1)
Saw name in newspaper or social media (2)
Skype (1)
Depending on how you look at it, an issue that may be of concern is HOW services can be improved to make finding a lawyer easier since, based on questions to our site and Facebook page, many Malaysians aren't sure of what kind of lawyers to look for in the first place as different lawyers have different fields of specialty (i.e. Corporate, Family, Criminal, Syariah).
The gap between lawyers and the public needs to be bridged
If there is one conclusion that can be gleaned from the responses, it's that the perception of lawyers come from a lack of understanding of the law and, subsequently, what a lawyer's job scope actually is - discounting some bad apples ,of course. While factors such as transparency of legal fees and the "humanizing" of lawyers (by reaching out more to the public) would be helpful in this regard, there are still rules that may restrict this from taking place.
"By listing the price range for the service and promote common law knowledge through social media. Organizing workshops or campaigns or forums to share the knowledge and let the people connect with the lawyers." - Respondent feedback
Whether we know it or not, much of what we do in our every day lives has grounds in the law; be it driving (Traffic laws), buying stuff online (Contract/Consumer laws), or even suing a suitor who got cold feet after they promised to marry you (Seriously). So perhaps a basic understanding may improve how you communicate with a lawyer in the future, and be less intimidated by them.
On that note, 58% of respondents who have previously engaged a lawyer would trust an online portal for legal information compared to 72% who have never engaged on before.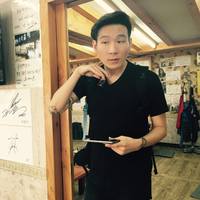 UiHua
Chief keyboardist at Asklegal. Don't ask me legal questions. Ask me about the tramp joke instead.
---