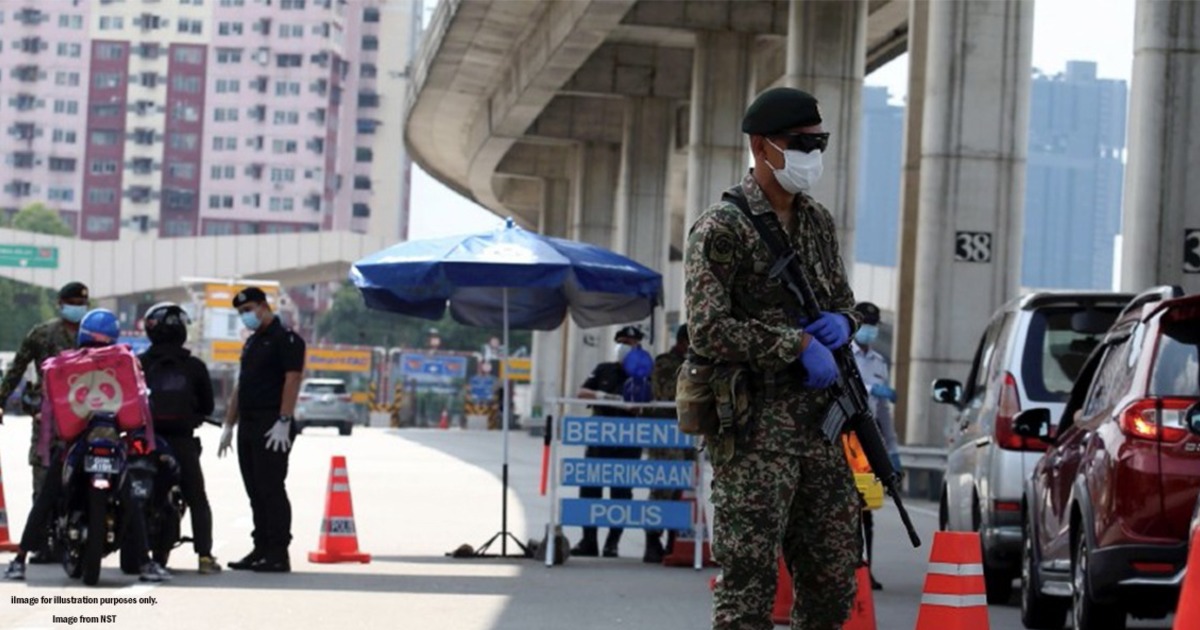 General
5 new updates Malaysians must take note during Phase 2 of the MCO
about 3 years ago
Matdura S.
This article is for general informational purposes only and is not meant to be used or construed as legal advice in any manner whatsoever. All articles have been scrutinized by a practicing lawyer to ensure accuracy.
---
Malaysians have been receiving numerous texts from the National Security Council (MKN), to know that what was initially supposed to be a two-week Movement Control Order is now being carried out for an entire month. Now this writer may or may not have lost track of time—but according to news sources and by counting days on the calendar we're officially 20 days into the MCO as of today. 
So far, COVID-19 has claimed 61 lives and infected 3,662. With this worrying rise in the number of cases, we're also facing another problem. While most of us are complying with the order by staying home, there have been several cases and reports on the non-compliance of the MCO by Malaysians. 
This just makes it harder to flatten the curve and will only lead to more positive cases in the coming weeks. In order to prevent this, the government has decided on stricter enforcement during the MCO.
We have now kicked-off with Phase 2 of the MCO—basically an upgrade of the order—which can actually lead to severe punishments if the rules are broken. So here are some pretty important things you should know during second phase of the MCO:
1. Only 15 services are considered essential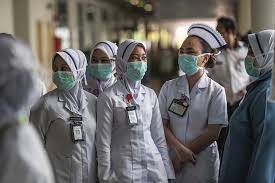 The government released a set of regulations to be followed during Covid-19, which are listed under the Prevention and Control of Infectious Diseases (Measures Within the Infection Local Areas) Regulations 2020.
There are several services listed under the regulations, which are considered essential. So anyone who's part of these essential services can continue performing their duties as usual during the pandemic.
However in Phase 2 of the order, the government amended the regulations, and only 15 essential services are allowed to operate during the MCO. Some of this include—food, water, energy, communications and internet, security and defence, solid waste and public cleansing management, sewerage, healthcare, and transportation.  
Now there is a high chance this list would keep changing. There's a clause in the regulation that states, the Minister has the right to approve more services to operate during the MCO. This will depend on the circumstances, as a service that is not essential now may be essential later (or the other way around). For instance, those under the agriculture and fisheries sectors are allowed to work during the MCO, as stated by Ismail Sabri yesterday. 
If you're not part of the 15 essential services but you're working during the MCO, the article below will tell you if you're breaking the law or not.
[READ MORE: Msians can work during the MCO despite not being in an essential service. Here's how]
2. Anyone coming from abroad are sent to quarantine centres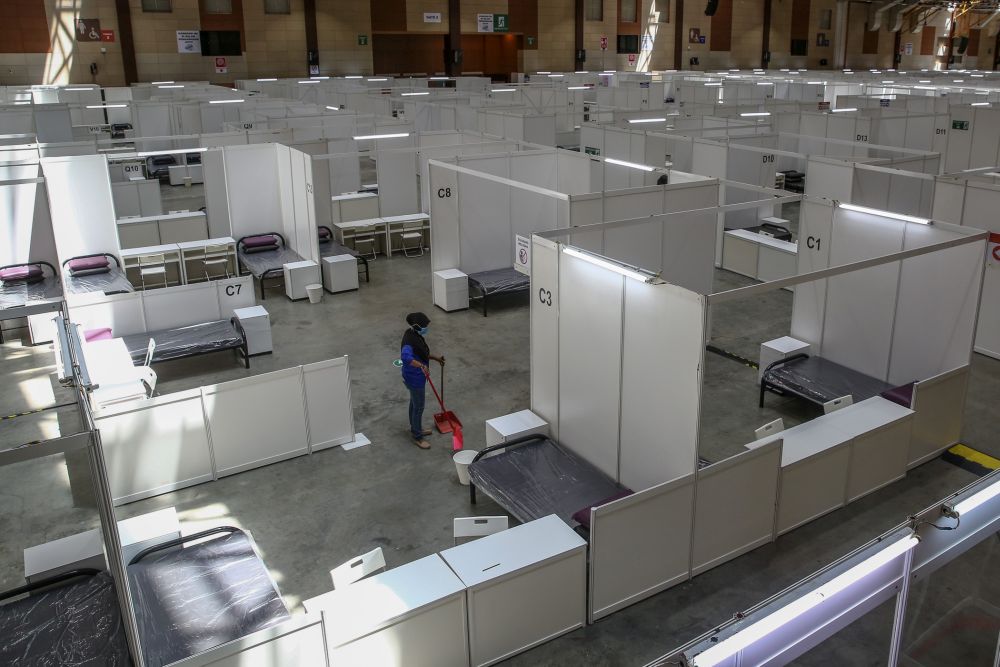 Phase 2 of the MCO also established a mandatory 14-day quarantine order for Malaysians and visitors who return from abroad. This order does not just affect those who travel to Malaysia by flight, but also for those who travel by sea or land.
For instance, if you or someone you know enters Malaysia from the Malaysia-Thailand border via a car, the government has ordered the individual to be quarantined immediately at any of the quarantine centres provided.
At the moment, Malaysia has 107 quarantine centres for those who traveled to the country. The government is expected to open 551 quarantine centres soon as part of Phase 2 of the MCO. These quarantine centres are expected to accommodate up to 40,000 people in the event the number of cases increase. 
3. There are time and distance limits to get food and groceries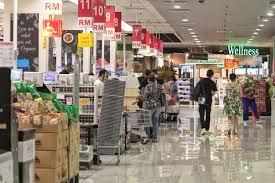 The second phase of the MCO also brings changes to the operation timings of grocery stores, restaurants and even food delivery services. The time limit has been set to 8am to 8pm everyday. If you're considering to have your food delivered to your home, the same rule applies, as all delivery services can only operate until 8pm.
As for takeaways, you're only allowed to travel up to 10km from your home to buy food. The amended regulations say that this distance limit also applies to groceries and other necessities. So, you won't be able to do your grocery shopping at night.
The only time this 10km restriction does not apply, is in the case of an emergency. The authorities have the discretion to allow someone to move beyond the 10km restriction set, if they are in a state of an emergency or have valid documents or evidence that show a need to travel further. 
4. Face masks are sold at a fixed price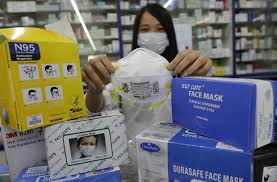 From the time Covid-19 started, people have been frantically trying to get their hands on face masks. Due to the great demand for masks, they almost always end up getting sold out. To make things worse, several parties have started taking advantage of this demand by increasing the price of face masks.
This led to fixing a ceiling price for face masks at RM1.50 per piece. The requirement to have a fixed price for face masks, is in accordance with the Price Control (Controlled Prices) Order 2009 and the Price Control (Maximum Pricing) (No.2) Order 2009. However, the government did make an announcement that the price will be reviewed from time to time. 
[READ MORE: Here's how Malaysians can report sellers who sell face masks at ridiculous prices]
If you come across any local seller who's selling face masks at a higher price, you can file a complaint with the Kementerian Perdagangan Dalam Negeri dan Hal Ehwal Pengguna aka KPDNHEP. Besides face masks, you can check out their website for other price-controlled items during the MCO. 
5. Vehicles can only move during certain hours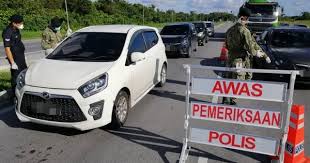 The second phase of the MCO also sets restrictions to vehicle movement. Now this would depend on what type of vehicle is on the move, as different vehicles are allowed to move at different timings.
For private vehicles owned by individuals, there is a 10km limit as mentioned earlier and only one person is allowed per vehicle. As for taxis and e-hailing services such as Grab car, the MCO set a daily operation limit—which is from 6am to 10pm.
As for public transportation vehicles such as buses and trains, the operational hours are from 6am to 10am and 5pm to 10pm. Commercial vehicles used for logistics and delivering essential goods are allowed to operate from 7am to 7pm. Petrol stations also have new operation hours—as they can be opened from 8am to 8pm everyday. 
Now, what happens if you go against these regulations during the second phase of the MCO?
You can end up in jail if you break the MCO orders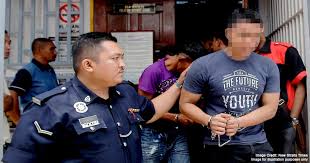 The second phase of the MCO not only has additional regulations, but stricter enforcement as well. There have been approximately 3000 arrests made so far on those who have defied the MCO regulations. 
Most of these cases are being investigated under the Prevention and Control of Infectious Diseases Act 1988 and the Prevention and Control of Infectious Diseases Regulations 2020. Under Section (7)(1) of the Prevention and Control of Infectious Diseases Regulations 2020, it's stated that: 
"Any person who contravenes any provision of these Regulations commits an offence and shall, on conviction, be liable to a fine not exceeding one thousand ringgit or to imprisonment for a term not exceeding six months or to both."
The Act essentially states that anyone who fails to comply with the MCO will be fined not more than RM1,000, prison sentence of not more than six months, or both. 
So the best thing we can do now, is to comply with the MCO and the regulations that have started in Phase 2 by simply, staying at home. 
[READ MORE: What are your rights if you get arrested by the PDRM?]
---