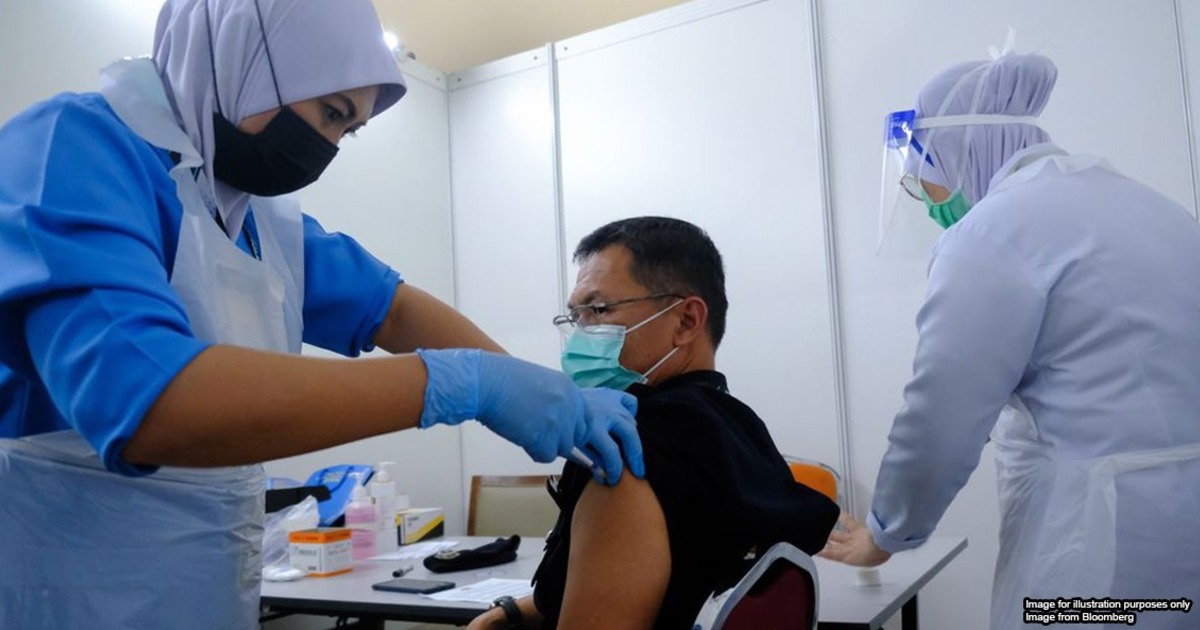 General
Can companies in Malaysia make it compulsory for employees to get vaccinated?
almost 2 years ago
Mikaela A
This article is for general informational purposes only and is not meant to be used or construed as legal advice in any manner whatsoever. All articles have been scrutinized by a practicing lawyer to ensure accuracy.
---
We're now 14 months (or more) into this pandemic and Malaysia's cases have been at an all-time high these last few days. One ray of hope in this time is that there are now more and more people getting vaccinated.
Over 10 million people have signed up for the vaccine so far, but that still leaves nearly 23 million others who haven't. There are some who are waiting for others to take the vaccine first and there are some who are totally against it. But if you don't ever plan on getting it, can your boss make you get vaccinated?
They CAN make it compulsory
Given the fact that there have been many workplace clusters, it might make sense for companies to get all their employees vaccinated. But can companies actually go against an employee's right to choose for themselves? We spoke to lawyer Fahri Azzat to get some input on this.
"I think employers can make it mandatory. Since Covid is clearly a public health issue, it is entirely reasonable for an employer to request the employee be vaccinated."

-Fahri Azzat via an e-mail interview
Fahri went on to say:
"If an employee refuses to do so, they may be given a show cause/disciplined for doing so. If they cannot provide a good excuse for it then I think an employer should be legally entitled to dismiss them."
In essence, refusing to take the vaccine without a proper reason can lead to you getting in trouble, or losing your job altogether. This is especially the case because this is an infectious disease, and one person can end up passing it several others.
We can't really say exactly what your company can do, as the type of disciplinary action they can take will depend on the company's policy on health matters. But the bottom line is that employers can ask everyone in the company to take the vaccine in order to protect the whole workforce—especially if their office is 'high risk' (no space for social distancing, not possible for staff to work from home, etc.).
But if you do have a very valid reason for not being able to take the vaccine? Fahri explained this, too:
"What employers must be careful about is to simply take a blanket approach to it. The employees must be heard out as to why they refuse to take it. If there is a valid medical condition, or some other reason to justify it, then the employer cannot simply terminate them. So it is important to evaluate them on a case by case basis. "
Basically, employers can't go around forcing every single person to get vaccinated. If there's proof that the employee simply cannot take the vaccine, they need to allow the employee to explain themselves. So, a company cannot just say "anyone who doesn't take the vaccine will automatically get fired". They'll need to make room for the select few who might have a medical condition or some other valid excuse.
The govt might make the Covid-19 vaccine mandatory for everyone
Even if employers decide not to make vaccinations mandatory, do note that eventually, they might be made compulsory for everyone in Malaysia. Recently, MOSTI Minister Khairy Jamaluddin mentioned that for herd immunity to be achieved, at least 80% of the population will need to be vaccinated. And if this number of registrations is not achieved by September 2021, the government just might make this vaccine compulsory at that point. Like we said, only 10 million have signed up at the time of writing, so we're still quite a long way off.
There's no clear cut law on this, although there might be later. But under the Prevention and Control of Infectious Disease Act 1988, the Health Minister has the power to make rules to curb the spread of any infectious disease. Section 31 (2)(t) says that the Minster can:
make regulations, in respect of the whole or any part of Malaysia...for the prevention or mitigation of infectious diseases.
This can include passing a rule to make vaccinations mandatory, especially if, as we said, the number of vaccine registrations don't increase by September. But again, the government cannot force those have certain conditions to take it, if they're able to prove it. As for the rest who are able to get vaccinated, they might not be able to get away if this rule ever gets passed.
[READ MORE: Malaysian parents can be sued for refusing to vaccinate their children. Here's why]
Companies in Selangor can now buy vaccines for employees
Just last week, the Selangor government announced that they would be allowing companies to buy vaccines for their employees. Again, this is due to the high number of cases in workplaces. Under the Selgate Covid-19 Vaccination Programme, companies can first register to buy the vaccines through the Selangkah app. 
Shortly after registration, the employer will receive a quote for the vaccine via e-mail. If the employer is agreeable to the rate, they can proceed with the payment. A 50% deposit will have to be made at this point, and the balance will have to be paid 14 days before the company's vaccination date.
For more information, you can check out their Selangkah Vax website here.
Meanwhile, if you haven't signed up for the vaccine and are unsure about its pros and cons, talk to your doctor. If you're still worried, you can get a check up done to make sure you're okay to take the vaccine.
And if you're someone who cannot take the vaccine due to health issues, do encourage those around you who are healthy enough to sign up. Even if you're unable to take it, by achieving herd immunity, we will be able to protect those who are vulnerable and have medical conditions.
---