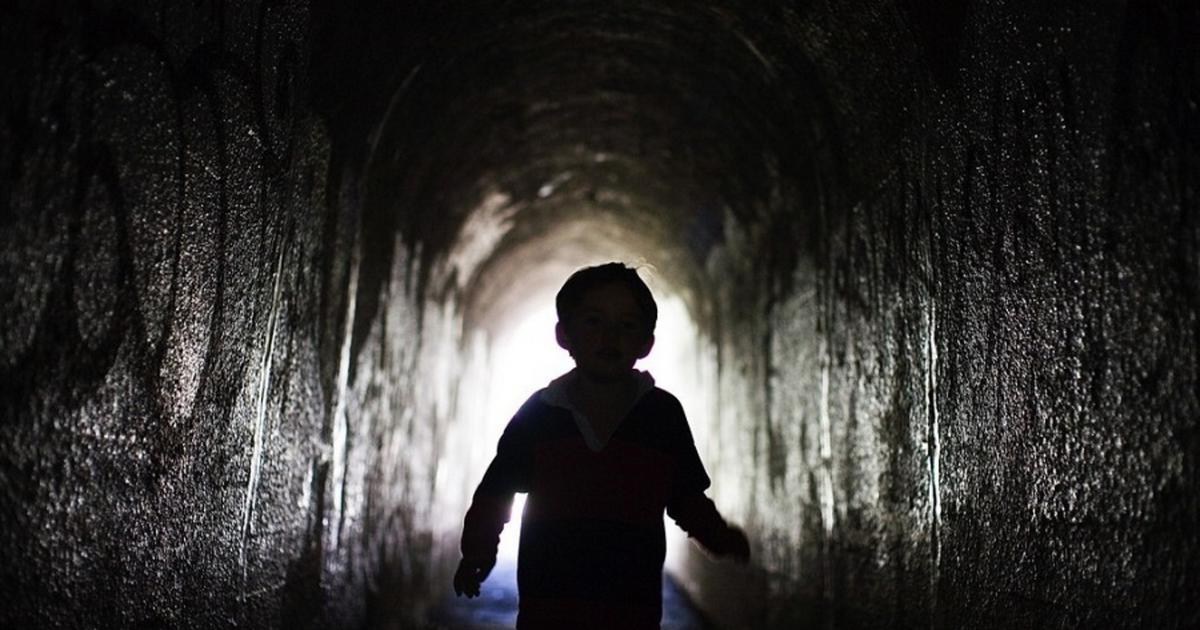 General
TRUE ABUSE STORIES: 'We Were Sending Our Son To The Depths Of Hell'
over 7 years ago
fadzel
This article is for general informational purposes only and is not meant to be used or construed as legal advice in any manner whatsoever. All articles have been scrutinized by a practicing lawyer to ensure accuracy.
---
My son's story
Recently, there was a shocking news of a child abuse case in a Maahad Tahfiz (religious school) up north.
I would like to share what happened to my son recently this year and I hope by sharing this parents will choose wisely where they plan to send their children, should they want them to pursue religious studies.

Sending our son to the 'depths of hell'

My son is 10 years old and he is talented in memorizing short surahs (chapters) from the Quran.
So, we thought he would be the perfect candidate for the upcoming interview in one of the most popular Maahad Tahfiz.

We decided to register him in this Maahad since the entrance was highly sought after, with the selection being made through a series of tests.
We were beaming with pride when he became one of the selected few from a batch of 4,000 candidates. It was a dream came true to have our son in one of Malaysia's most prestigious Maahads.

Little did we know we were sending our son to the depths of hell.
Things were doing well

Initially, my son's batch of thirty 10-year-old students were sent to a rural area to isolate them from the influences of city life.
Things were running quite well at this place and we were more than satisfied with his academic performance and his memorization of the Al-Quran.

Then, one day this Maahad had some management issues, sold off the rural branch and transferred all the 10 year old students to their headquarters, where the older boys (secondary school) were.

This was when my son's physical and mental torture began.
My son's confessions

He came home for the school holidays in May. We saw bruises on his face and his left cheek was a bit swollen. He told us he had a fight with a school mate but did not tell us what it was about.

Then one night he laid down next to me and started asking questions like "Is it okay for people to make our penises hard?" and "Why does it gets hard when someone kisses you?"

I thought it was awkward for him to ask such questions. So I did some interrogation.
His confessions almost caused me to faint.

What happened in school

The seniors, especially an orphan who was the permanent resident of the Maahad, were always sexually taunting the juniors.

During one incident, the seniors would victimise the juniors by holding one boy down by the hands and legs, and forced another boy to hold the victim's penis and jerk it until it becomes stiff. Then, they would tell the victim to place his penis between another junior's buttocks. The seniors would laugh at this poor child.
The senior also bullied the junior boys by forcing them to french-kiss each other and watched as these children's penises became hard.
My 10 year old son knew that what took place was morally wrong. But, at the same time he was curious because he never knew how an erection could occur.
He informed the warden and a reshuffle of the dormitory students' sleeping arrangement was soon made. Unfortunately, the senior boys involved found out that he had made the report.
My son was physically attacked and verbally assaulted with degrading remarks. My son retaliated by fighting back and he received bruises on his body.

I alerted the other mothers

I asked my son for the names of the junior boys who were also sexually molested and alerted their mothers through WhatsApp. The mothers were shocked and interrogated their sons and finally got them to confess the things that they have to endure since the transfer took place.

Towards the end of the school holidays, three parents decided to withdraw their sons from the Maahad.

One parent made a police report. However, a medical report cited that there was no anal penetration.

My son, who was traumatised by the incident, refused to continue in this school and we withdrew him from this Mahaad.

Meeting with the school principal
I wanted to make a report myself but my husband, being a fan of this famous Ustaz (religious teacher) who was the head of the Maahad, decided to make an appoinment with him.

So we contacted the Ustaz's personal assistant. He asked us what it was about. When we mentioned to him about the issue, he told us off and said, "If you made a police report, let the police do their work."
So I told him we haven't done so, but we would if we didn't get an appointment with the principal.
He then gave us a date. We went to see the principal with our son.
The first thing the principal asked our boy was whether he understood the allegations and the meaning of 'liwat' (sodomy).

My son answered by saying that sodomy meant putting the penis between the flesh of the buttocks. The principal asked my son to clarify what he saw and my son replied with the same story he that shared with me.

"Attempted rape is not the same as rape"
This extremely religious principal then turned to us and said, "Madam, that is called an attempted 'liwat' and not 'liwat' itself."

He also stated that, "Attempted rape is not the same as rape."

He continued on by saying, "If you take this claim to court, you will lose. We have made investigations and we have interrogated the boys involved."

"None of the victims said there was any penetration and that the seniors were only joking with them. If you make false accusations this means you have slandered us and we can hit you back. We also have claims that your son was being disobedient and started to become a nuisance to the teachers here.

"We are still keeping him here to study with his plunging academic results, but you have decided to take him out. That is your choice.
I suggest you take him to the doctor to get himself checked, and make a police report if you like. As I said, we have backups so you better be careful of what you plan to do."



No action against the offender
I was like, "Hey, my son was sitting there in the same room, a victim of this bullying and the school decided to protect the offender, the reputation of this institution and blackmail the victim instead?"

I asked about the action that has been taken against the senior student masterminding this sexual assault.
They said no one made a statement against him. He claimed that he was only telling stories and it didn't involve anything physical.
The fact that he is the resident orphan of the school means that he is privileged due to state money being channeled to the school in the name of the orphanage charity. They could not expel him.

Where is the justice?
We left the school after 75 minutes of discussion. We are currently consulting our lawyer and the police, but we have no concrete evidence to show that these events actually took place.

All we have now is our son who's traumatized and confused after being sexually assaulted. The other 5 victims have left the school.

We have to do our own damage control while the perpetrators still roam free in this so-called prestigious institution, led by this famous Ustaz who denied our son's right to justice.

My greatest regret
Since then we have found out that this Maahad is not only a Quran learning center but also a rehabilitation place for troubled and spoiled kids.

Sending my son to this miserable hell hole is my greatest regret. As a mother I am angry and am literally burning with fury.

I am angry because my son will be forever traumatised by the evil that was done to him by these devils in white robes and 'serbans'.

Parents need to know
I am not saying that all Maahads are the pits of hell. However many parents out there need to know what is going on.

I'm writing to warn you not to sacrifice your innocent children in the name of religion since the Holy Quran is true. However, the 'devils' that claim to practise and teach it are wrong.
COMMUNITY MESSAGE:
If you suspect a child is being abused, or if you need help and have questions about child abuse, please contact:

Social Welfare Department hotline: 1-800-88-3040
WAO Helpline : 03 7956 3488
WCC: 04-228 0342
For more information on child sexual abuse, visit: #StopNurseryCrimes
Source: Syed Azmi Facebook
Picture credits: ComptonHerald
---