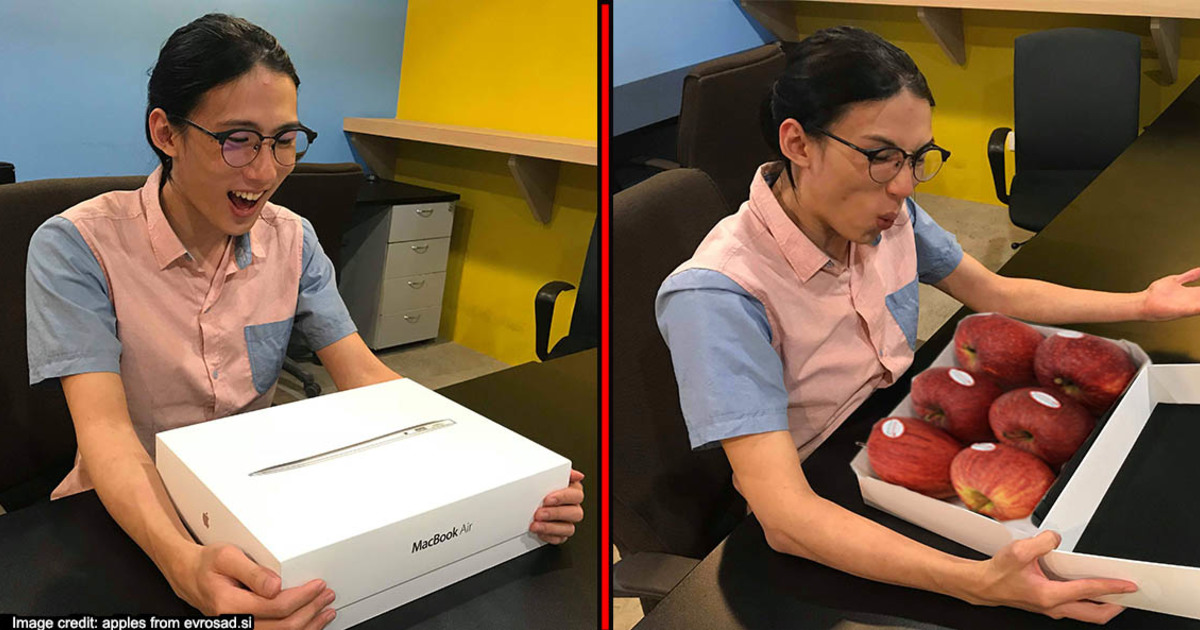 Consumer
6 ways to avoid scams when trading online in Malaysia
about 5 years ago
Denise C.
This article is for general informational purposes only and is not meant to be used or construed as legal advice in any manner whatsoever. All articles have been scrutinized by a practicing lawyer to ensure accuracy.
---
It's the age of buying and selling things online. While Malaysians may still throng shopping centres to buy essentials or hang out with friends and family during their downtime, shopping online is the preferred platform for anything ranging from secondhand electronics to beds, and even antique collectibles. However, many of us would be wary because we have heard of tons of stories involving scammers and fraudsters.
While you may have your own set of guidelines on how to avoid scammers, it never hurts to add on to your repertoire by checking the points AskLegal writers learned while trading online. 
This article can be used for both buyers and sellers. 
First up is…
1. Use trusted platforms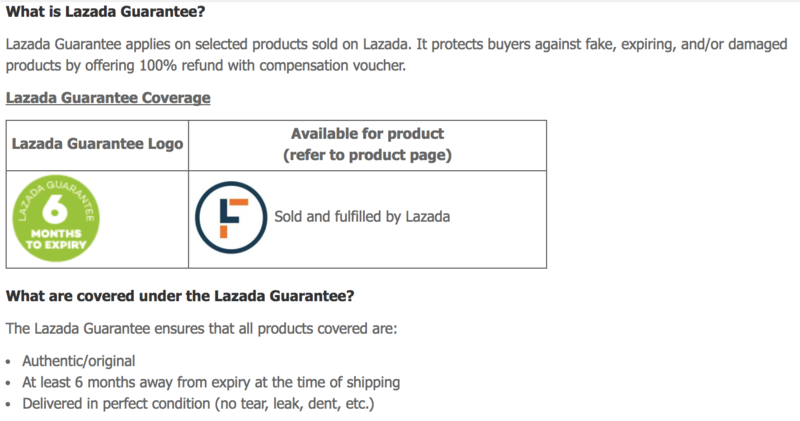 This means that you should choose to buy items off sites that are more established such as popular ones like Lazada, Carousell, or Lelong. While scammers are still trawling through those sites, at least having a properly managed site would decrease your chances of bumping into a scammer. Aside from that, the companies that manage such sites would be available for you to lodge a complaint with should you fall prey to any fraud. 
Certain sites like Lazada also provide customers with guarantees such as guarantees against fake or damaged products by offering refunds. The further added benefit of dealing with an established platform is being able to read reviews from other customers to set your mind at ease. Speaking of reviews, this leads us to our next point…
2. Never take reviews at face value
This was based off a personal experience that one of our writers went through. He did everything by the book and even checked the reviews and found all good ones. Seems great, right? I mean, most of us rely on reviews to help us make a decision in buying things. 
Long story short, our writer started smelling a rat when the tracking number given to him was still not active on PosLaju's site even after waiting until the next day to check. Lo and behold, a deeper look at the reviews revealed that they were all written in the same style and said more or less the same things (meaning that they were written by the same person).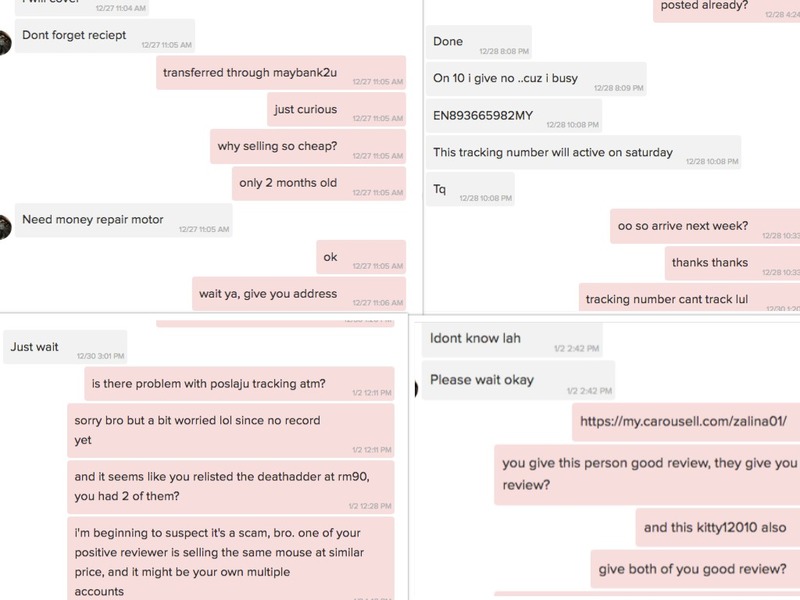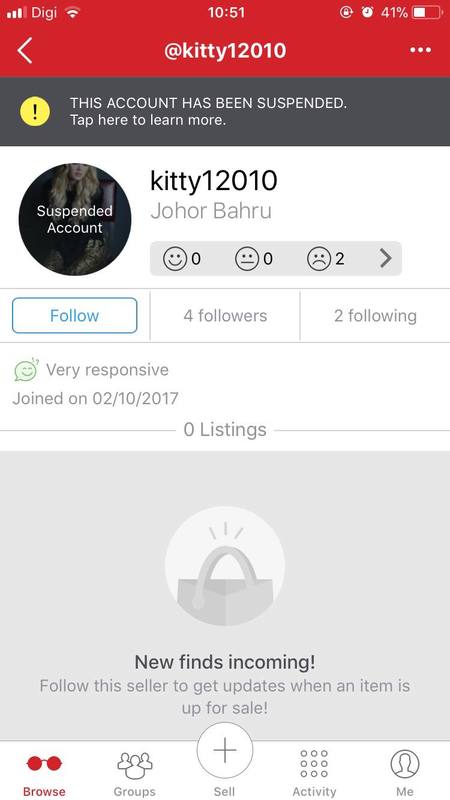 The clincher was the fact that we clicked on one of the reviewers' profile and saw...the exact same mouse being sold (exact same picture and all the works). Our writer confronted the seller and laid out all the evidence. The seller started panicking and when pressed further, he stopped replying. His profile has now been suspended.  
Unfortunately we forgot to take screenshots of the seller's profile before confronting him but the lesson of the story is to dig deeper. Don't accept anything at face value, look carefully at the profile, the reviews + the reviewers' profiles, and what is listed. A usual tip we learnt is that if all the products were listed at the same time, you should be wary. 
On the flip side, if you are a seller, don't assume that everything is good if your buyer has good reviews. Take the time to talk to him/her and find out more before agreeing to reserve the item or sell it to him/her. 
Assuming that the profile, listings, and reviews all check out, the next step is payment but should you COD or transfer it?
3. Try your best to meet up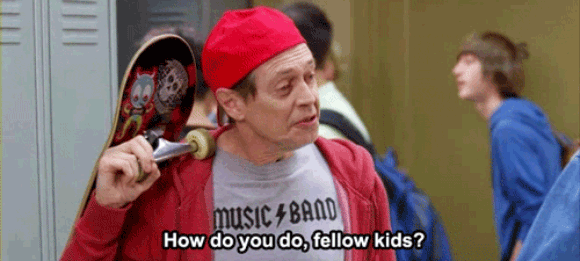 If you are an old hat at dealing online, you would be familiar with the terms, "Postage only" or "COD".
Otherwise, "postage only" means that the seller/buyer is not willing to meet up and will instead send your item through PosLaju (usually) while "COD" stands for cash-on-delivery which means that you and the seller will meet up and you give him the money on the spot while he hands over your item. 
It is advisable to arrange for a COD because not only do you get to inspect the item and ensure that it is really in the good condition that you agreed to buy it for. If you are the seller, then you get to show your buyers that your item is as you described and it saves you the hassle of them trying to claim that you sent a damaged item. 
The absolute benefit of COD (for buyers, at least) is avoiding the gnawing worry you get when you transfer money over to someone, praying that they are not a scammer.
However, when arranging for COD, there are certain safety precautions to take as well. The list below is a good start but it is not exhaustive:
Bring along a friend if possible
Meet in well-lit, public areas at reasonable hours – if the buyer/seller insists on meeting at a particular area that is not very public, be wary
For buyers, avoid bringing large sums of money and try to ask your seller if it's okay for you to do a bank transfer on the spot if everything checks out
Another question that people would usually have is...should you pay a deposit for COD/postage?
There is no hard and fast rule for deposits. Like every other contract out there, it is open for discussions and negotiations between you and your seller. However, you should be wary of paying deposits (or at the least, avoid paying a substantial one) if you have already arranged to do a COD because the seller might have agreed to a COD just to rope you into believing their trustworthiness and not show up later. 
However, it is not uncommon for sellers to ask for deposits from you to ensure that you don't back out of the deal and in a way, they want to safeguard their interests as well. At the end of the day, do your research on the seller before agreeing to buy and trust your gut when it comes to paying deposits. 
This brings us to our next point of…
4. Always check your items extensively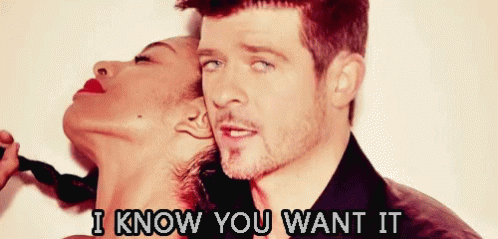 If you are meeting up for a COD, politely ask the seller if you can check the product over before handing the payment to him. Make sure that you extensively check the product and don't rush over it. Make sure that the product you have corresponds with the seller's description and pictures that you would have received before hand. If he has highlighted any damage to the item before that, have an eye out for those as well. 
If you are a seller, save your buyer's time by being upfront and honest in the description of your product. If they want it, they gon want it even if it is dented at the side. 
Every type of product will require different kinds of checking but as a quick overview, here are some general things you should look out for but it's not an exhaustive list:
Electronic items 
- Make sure that all the buttons, screens, charging port etc are functioning perfectly
- Make sure that the device is only as scratched/banged up as the seller has informed you and nothing more
- Check the serial number and if the seller has signed out of all his accounts and done the factory reset; sellers if you are selling your Apple products, make sure you sign out of your Apple ID before doing a factory reset. This is to ensure that none of your data stays on your Apple product
Clothing
- Check the seams, buttons, and zippers
Furniture
- Check whether the joints are stable and if the everything works smoothly (drawers can draw out well)
Toys and collectibles
- Check if the joints are tight
- Check if the paintwork is still in good condition
- Check for a hologram sticker on the packaging
If you have arranged for a postage, it might not be such a straightforward scenario. If you can, request for the seller to take pictures of the item before they post it out so that:
You get a good idea of the condition of the product you are buying
If the item arrives damaged, you can tell if it was damaged during handling by the post or if you were scammed
This logic can be flipped if you are the seller as well as you would want your buyers to know that the item you are sending out is as described so that if the postage guys damage it, you won't have an angry buyer screaming at you. 
This leads us to our next point…
5. Check your own account to make sure the money is banked in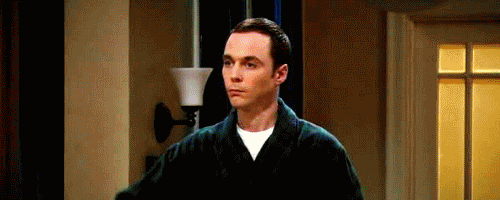 This point is more for sellers than buyers. For sellers, don't take the screenshot of the transfer/receipt as final proof that the money has indeed been transferred to your account. This is because those receipts/proof of successful transfers are actually very easy to fake. 
The best thing to do is to check your own accounts after the buyer notifies you that they have transferred payment to you. On this topic of payment transfers, another point to note is to never bank in money to your buyers. 
This might sound like a pretty dumb thing to say because why would you, as a seller, bank in money to your buyer? 
Well...this is actually a common scam that some sellers have fallen for. This is another personal experience story so sit in for the story, folks. 
I was trying to sell off some items and was surprised when I got so many messages within 24 hours. My suspicions were slightly piqued when I noticed that the numbers had a +234 country code (a quick Google revealed that it was...Nigeria's country code). Just for the kicks of it, I decided to reply all the messages and learnt a few things:
They will make very vague references to your item – it is probably due to the fact that they are mass sending out messages like these and can't remember who is selling what.
These scammers never negotiate. Sometimes, they pretend to ask you about the condition of the item but most of the time, they just ask if its still available.
They always, always tell you that they are Malaysias currently overseas, on a work trip (I've gotten Philippines and Scotland) and that they are buying this as a gift for a loved one.
They will then ask for your bank details to effect a transfer and they will ask your email. Now, you guys know that when you are transferring money online in Malaysia, you don't need the other guy's email; just his name, account number, and bank.
They will press you for your email, saying that it's necessary for an international transfer but see...Malaysians merely only a work trip overseas won't be able to open a bank account there and will have to transfer you money from a local account.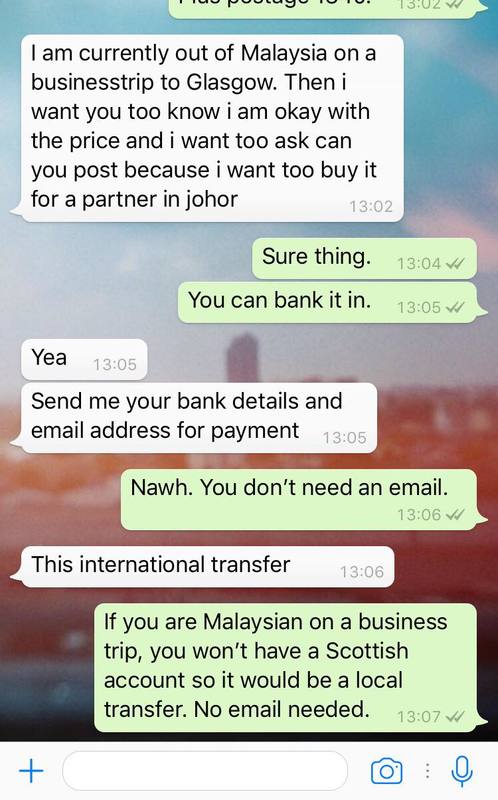 In fact, this was one of the points that I pointed out to someone trying to scam me and bam; he stopped replying. I never got to the next stage of the scam where they start asking me to transfer money to receive money because I didn't want to hand over my email and didn't have a burner one on standby. Presumably, the scammers want your email so that they can gather your information/send you spam. 
Sometimes the number is not an international number but a local one. However, the modus operandi remains the same and for some very odd reason, these guys start off their messages with "Salam" (they probably think that Malaysians speak that way) and they usually steal some poor Malaysian fellow's picture to be used as a Whatsapp profile picture.
Just always be on your feet when dealing online and watch out for signs that the "buyer" is trying to pull a fast one over your head. Finally, always know what to do if you get scammed. 
6. Always have a plan in case you get scammed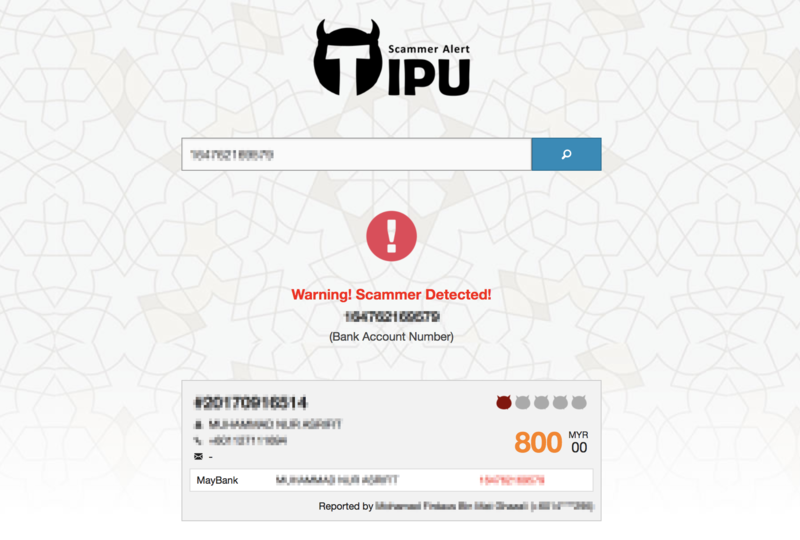 The first way to avoid getting scammed is to look out for common scams such as:
When the seller/buyer tries to rush you into making a decision by telling you that there are other buyers or that he is leaving overseas etc
When the seller requests that you transfer money into his international account, if you really are buying goods from international sellers, use PayPal as an intermediary. The same argument applies if you are the seller dealing with an international buyer, skip the hassle and fear and just use PayPal
Before transferring the money over or agreeing to a COD, there are actually two Malaysian websites that allow you to check if the person you are dealing with is trustworthy.
The first is run by the government and is known as the Commercial Crime Investigation Department ("CCID") and they have an online website where you can key in the seller's bank account to check if he has been blacklisted. You can access the website here but do note that it is still in it's trial stage.
The second website is privately owned and managed and is called Tipu.my which you can access here. It allows you to key in your seller's name, account number, or phone number to check if he has been reported as a scammer. Please bear in mind that names can be fakes and phone numbers can be changed. The safest route would be to check via a bank account number but even then, it is wise to exercise caution. 
If you have been caught by any scam, here are some pointers that we have picked up:
Before confronting the seller/buyer, always screenshot everything – from your conversations to the seller's/buyer's profile and reviews
Make sure to lodge a police report within 24 hours of discovering that you have been duped
After making a police report, you can proceed to lodge another report with Bank Negara; you can do this by calling their hotline, 1300 88 5465 or emailing bnmtelelink@bnm.gov.my 
Keep all relevant documents (such as the reports) and screenshots for future use or if the relevant authorities need you to assist them in their investigations
At the end of the day, we leave you with two notes in mind, trust your gut and if it's too good to be true, it's not true. 
P.S: If you guys have any tips that overlooked, we would love to hear from you!
---