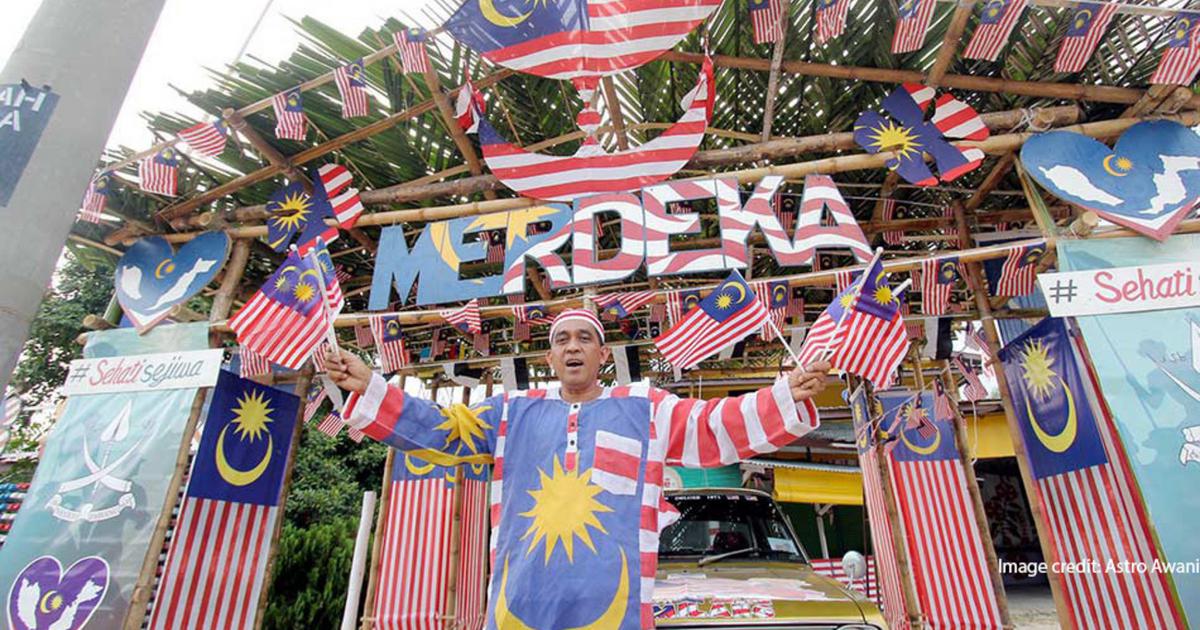 General
These 2 Malaysian laws have been protecting our National Flag and Anthem for 55 years
about 6 years ago
JS Lim
This article is for general informational purposes only and is not meant to be used or construed as legal advice in any manner whatsoever. All articles have been scrutinized by a practicing lawyer to ensure accuracy.
---
You know it's Malaysia's National Day when you start seeing the Jalur Gemilang being flown just about everywhere from on our cars to outside our houses, and it's a time people are singing patriotic songs that a lot of us learned in Secondary School. We learned from an early age to stand to attention when Negaraku is played, and that the Jalur Gemilang must be treated with respect. But have you wondered whether there are actually laws on how to treat the National Flag and our National Anthem?
You might remember that Malaysians were required to sing the national anthem before movies in cinemas. But could you get into trouble for sitting down and enjoying your popcorn? Yes you could. So is there any legal basis for the rules around our national symbols? Let's start with Malaysia's most recognizable symbol - the Malaysian flag.
Jalur Gemilang - The National Flag
Our National Flag wasn't always known as the Jalur Gemilang. It was only given the name by Tun Mahathir on Merdeka Day in 1997.
The Malaysian flag surprisingly doesn't have any legal rules on how it should be treated. What we do have is a 62-page document issued by the Prime Minister's Office containing the complete resumé of the Jalur Gemilang as well as how to properly display and take care of it. (the interactive book version is here if you prefer something less traditional)
Image from TheStar
For example, did you know that during the Merdeka Parade, the Jalur Gemilang has to be carried as if it is flying on a flagpole down the street? It also has to face the Grandstand and so the flag is carried the other way around, which has apparently caused some misunderstanding on social media before. Some people though the inversion was another epic fail by the authorities, but no, the authorities were right on this one.
It should be noted that these guidelines are not legally binding, which in normal speak means you won't get hauled off to jail for not following the guidelines. But whether people will look at you funny is a different story entirely…
SHAME! Gif from Giphy
The only law that might control how people use the Jalur Gemilang is the Emblems and Names (Prevention of Improper Use) Act 1963. Section 3 of the Act provides that no one may use our national symbols for any commercial purposes without permission (such as using the Jata Negara in a company logo). While the Jalur Gemilang isn't identified by name in the Emblems and Names Act, it is mentioned in the 62-page document earlier published by the Prime Minister's Office.
"There is no specific offense of flag burning per se. I imagine they would have to rely on a more general law" - Lawyer Fahri Azzat as quoted by Cilisos.my
So, does this mean we Malaysians go easy on people who do funny things to our flag? Of course not. Though we don't have a specific law on the Jalur Gemilang, we have some general laws in the Penal Code to handle those who disrespect the Malaysian flag. We have used Section 504 of the Penal Code and Section 14 of the Minor Offences Act 1955 to charge people who disrespect our flag, one of the times being the Australians who stripped down to Jalur Gemilang swimming trunks at the F1 Malaysia Grand Prix in 2016.
Section 504 of the Penal Code basically reads that if you insult or provoke anyone to break the public peace, you can be punished with 2 years in jail, or a fine, or both. And Section 14 of the Minor Offences Act says that if you use any insulting or abusive words or behave in such a way, you'll be liable a fine of up to RM100.
Negaraku - The National Anthem
So if you don't stand to attention when the National Anthem is playing, there is an actual statute passed by Parliament that you could get in trouble with. It's the National Anthem Act 1968, which tells you how to act when the National Anthem is played. Yep, we Malaysians have a specific law for our National Anthem!
It's a law that states everything about the National Anthem from when it is to be played, that it should be shown a mark of respect, and it's just about the only Malaysian law in which you'll find a music sheet printed inside to show how the song sounds like exactly. You can also see in the Act's List of Amendments that you need to pass a law to change the tempo of Negaraku!
An interesting thing is that the law provides 3 versions of Negaraku to be played at official events. They're called the full/Royal version, the abridged version, and the short version. So basically you can think of it as long, shorter, shortest? This is probably one of the ways official procedures recognize the difference in rank since only the Yang di-Pertuan Agong and Malaysia itself get the full salute.
Image from TheStar
1) Full Version - From "Negaraku…"
The full version is to be played during official ceremonies, when the Jalur Gemilang is brought on parade, hoisting the colours in the Navy, and as a salute to the Yang di-Pertuan Agong or His Royal Highness the Timbalan Yang di-Pertuan Agong.
2) Abridged Version - From the 1st "Rahmat bahagia..."
The abridged version is played at official occasions for Her Majesty the Raja Permaisuri Agong and Their Excellencies the Yang di-Pertua-Yang di-Pertua Negeri of Malacca, Penang, Sabah, and Sarawak.
3) Short Version - From the 2nd "Rahmat bahagia..."
The short version is played where one of Their Royal Highnesses the Rulers of the States is present.
But why do schools play the full version of the song even though the Agong is not there? Don't worry, Section 3(2) provides that it's okay to play the full version in school because it's to teach students how to sing the National Anthem!
When it comes to showing respect to the Anthem, Section 8 of the Act requires that the National Anthem be shown respect by standing to attention except when it is played on broadcasts or news-reels. Any person who shows disrespect for the National Anthem in public can be fined up to RM100 or be jailed for up to 1 month.
Such disrespect towards the song is defined in Section 8(3) as failure to stand to attention without just cause, or anything that would lower the prestige of the National Anthem in the eyes of the public. So if someone is wheelchair-bound, there's no need to literally stand as a mark of respect.
In case you're wondering, there's no law against singing Negaraku badly. As long as your spirit is in tune with the music, it's okay! :D
You don't need a law to love the country
Image from ExpatGo
Whether or not there are laws that make rules about how our national symbols should be treated, it's a big part of Malaysian culture to honour our cultural and national identity.
Based on this 2015 incident where the Jalur Gemilang was posted upside down by a British metal band, Malaysians were quick to defend our national flag. While we have our differences as citizens, we also share a lot in common!
Happy Merdeka everyone!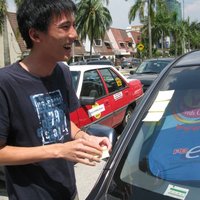 JS Lim
Jie Sheng knows a little bit about a lot, and a lot about a little bit. He swings between making bad puns and looking overly serious at screens. People call him "ginseng" because he's healthy and bitter, not because they can't say his name properly.
---