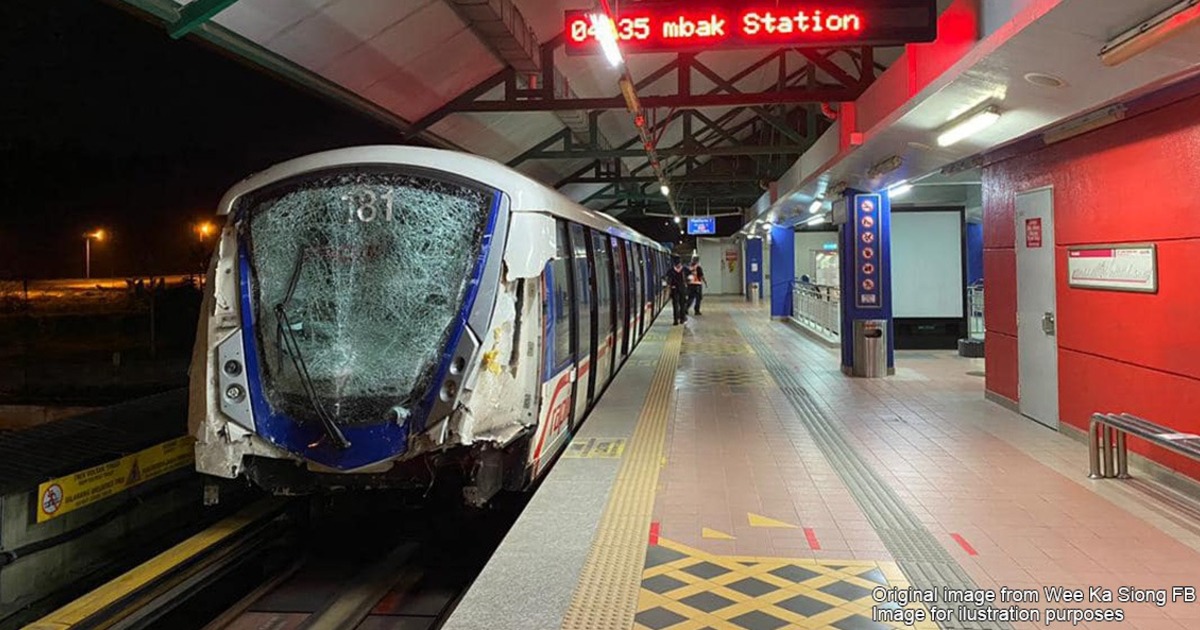 Civil,General
In Malaysia, can you sue a transport company for causing you an injury?
over 2 years ago
Mikaela A
This article is for general informational purposes only and is not meant to be used or construed as legal advice in any manner whatsoever. All articles have been scrutinized by a practicing lawyer to ensure accuracy.
---
Note: This article was originally published in September 2020, and updated in May 2021.
You might have heard about the LRT (Light Rail Transit) accident last week, where two LRT trains collided into each other. This is the worst LRT accident in 23 years, as 213 passengers were injured, with 47 of them suffering serious injuries. 
Prasarana, the LRT operator, has offered RM1,000 in compensation to each passenger, in addition to covering the medical costs and lost income. But a lot of netizens are claiming that the compensation is not enough, and Prasarana should be sued for a much larger sum.
So you might wonder, for an accident such as this, how can the passengers take action against the people who caused it? 
Besides the fact that there might be a police investigation on the case, the victims themselves may be able to claim compensation. For this, they would, of course, have to sue for negligence. But as you're about to find out, this isn't as easy as it sounds. One man found this out the hard way when he was injured by a train wheel 18 years ago.
The man who sued Monorail Malaysia
The story starts on 16th August 2002. David Chelliah, a journalist, was crossing a road to get to his workplace for the day. On the way there, he had to walk under a newly constructed Monorail track. At that time, the trains weren't operating yet but were still being tested. While David was standing under the track, a wheel from a train came off lose and hit David, leaving him seriously injured. He ended up losing consciousness for awhile. It was later said that the wheel, weighing close to 14kg caused:
eyelid swelling
fractures on his skull
a blood clot in his right nostril
some other physical impairments which he felt later on
As time went by, he realised he was having problems with his memory, speech, vision and alertness. He was also losing strength in his hands, and this made it very difficult for him to work. If you remember, David was a journalist. He said that these injuries greatly affected his fieldwork and that he could not live a normal life.  According to him, these things were irreversible, and he would need lifelong care.
So when David filed a case in court in 2003, he asked for RM5 million as damages (compensation), with some additional costs:
general damages (the amount was not specified)
special damages of RM20,000
interest
costs and future medical expenses of RM5,000 per month
The case went on for 10 years
So David was suing Monorail for negligence as they were the ones who designed, manufactured, installed parts of the trains and ran those trains. For those of you who don't know, if you want to sue someone for negligence, you'll have to prove these things:
that the person who caused you the damage owed you a duty of care under the law
that they breached that duty by doing a negligent act, or failed to take enough precautions
that their negligent act is what caused you to suffer damage/injury
their act of negligence would have very likely caused you some harm in the first place
In David's case, all these boxes could be ticked...but there was one problem. A negligent claim also requires the person bringing the claim, the victim, to prove exactly which act caused their injury. So for example, David would need to know whether it was the failure to tighten the wheel, or a bad quality of material, that led to the wheel falling and hitting him. Now, this can be a little tricky to pinpoint in some cases, and it was difficult to tell in David's case too.
When the case went to the High Court, David's claim for an interim payment of RM250,000 was dismissed. An interim payment is given to a victim before a decision is made on a case, just so that they have enough to cover their expenses first. David then appealed this decision and it went to the Court of Appeal. There, the court allowed for David to be given an interim payment, but it was reduced to RM50,000. 
But again, this was just a payment before the final decision, and that decision was yet to be made. Now they had one problem to figure out: what was the exact act of negligence that caused the wheel to fall and hit David?
The court applied a special rule to decide the case
While the law can be strict, there are always exceptions to the general rule. Similarly, in this case, there was one particular way to help David. Although it is the job of the victim to prove which act caused his injury, a principle known as res ipsa loquitur (the fact speaks for itself) would shift this duty to the company who was being sued. So now, instead of David proving that Monorail was negligent, Monorail had to prove that they WEREN'T negligent. If they failed to do that, they would automatically be found to be negligent. 
When the final decision was being made, the judge said that it was not normal for a train wheel to just fall and hit someone's head. If it did, it was not fitted properly, or the screws had start to come off with time. So even if the exact act of negligence could not be pinpointed, it could be said that the wheel coming off was due to someone in the company being negligent. The company could not prove that they had been careful enough, and so, they were found to be negligent.
In 2012, David and Monorail agreed to settle David's compensation through mediation instead of going to court. Mediation proceedings are out of court settlements and they are generally a lot more confidential than normal court proceedings. Because of that, we don't know exactly how much David got as damages in the end.
So unfortunately, it may not always be easy to sue a transport company if you ever get injured. However, the good thing is that there are exceptions that may help victims, even if it's really difficult to single out the exact act of negligence.
For the LRT case, it is possible for the passengers to take action, possibly through a class action lawsuit. But whether or not they succeed, is for the courts to decide.
---