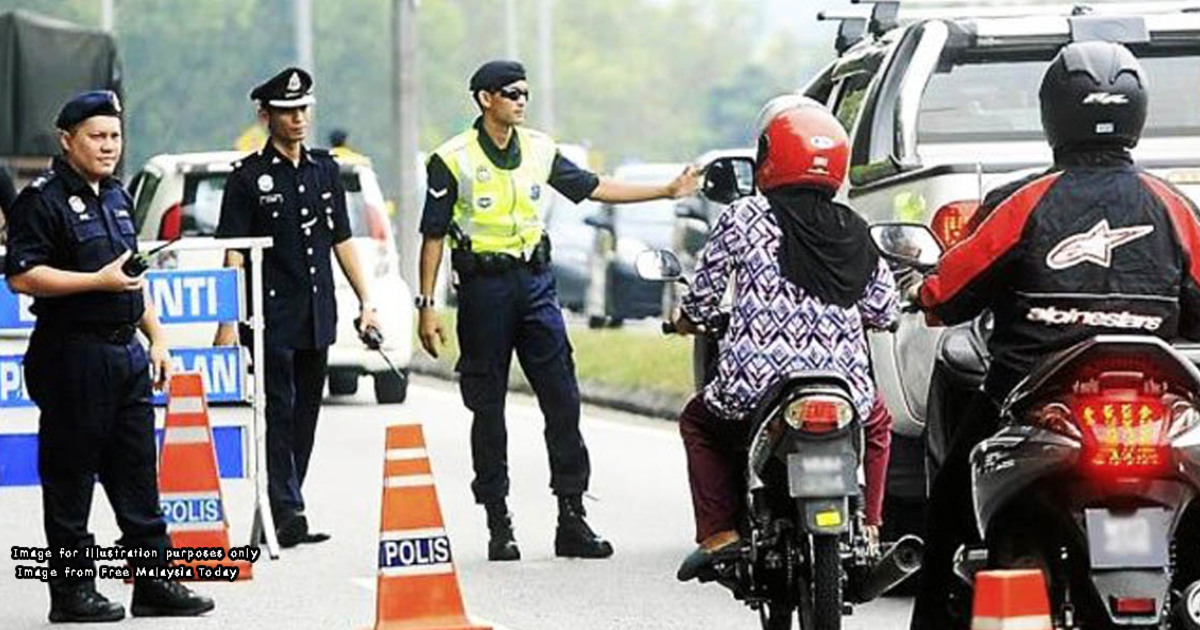 Criminal,General,Traffic
Do motorcycles in Malaysia need insurance to renew their road tax?
almost 4 years ago
Arjun
This article is for general informational purposes only and is not meant to be used or construed as legal advice in any manner whatsoever. All articles have been scrutinized by a practicing lawyer to ensure accuracy.
---
While it can be a very convenient way to get through our horrendous traffic jams, motorcycles are not the safest way to travel. Unlike cars with metal frames and airbags to minimize the impact of a crash, motorcycle riders absorb most of the damage during an accident.
But accidents aren't the only risks that Malaysian bikers face. According to reports from the Vehicle Theft Reduction Council, motorcycles were the most stolen vehicles in Malaysia – 6,502 motorcycles compared to 4,472 cars in 2016. 
So given that motorcycle riding can be an expensive, painful, and sometimes even deadly affair; you'd think that motorcyclist may perhaps benefit more from having insurance than their car-driving counterparts on the road. But here's the thing – at the launch of their new online insurance and road tax purchasing platform, Loanstreet mentioned that a significant portion of motorcycles aren't insured….which also means that they have no road tax. Numbers-wise, that roughly equals to 9.5 million uninsured motorbikes in 2018.  
This could be a problem because...
You can go to jail for riding motorcycles without road tax and insurance
While speeding on your bike may get you a pretty hefty fine (around 150 – 300 ringgit to be exact), riding your motorcycle without road tax and insurance can actually land you in a jail cell. Loanstreet told us that Section 90 of the Road Transportation Act is the governing section for road tax and insurance,  and it says that it's illegal to ride your motorcycle without those documents. If you're caught riding without insurance, you may actually be liable to a fine not exceeding RM1000 and/or jail term not exceeding 3 months.
In addition that, Loanstreet mentioned that without an active insurance policy JPJ won't issue you a road tax in the first place. And if you decide to take the risk and ride on without the road tax, be prepared for a fine that can go up to RM3000. So if you're a motorcyclist millennial who likes avocados, you may have to switch to nasi bujang for a couple of months if you're caught riding without a road tax.
And on top of that, it also means that if you were at fault in an accident, you'd have to pay for the damages out of your own pocket.
But the topic of insurance itself can be pretty confusing, because it doesn't actually refer to a one-size-fits-all product or policy. In fact...
There are 3 types of insurance
With regards to insurance coverage, you've probably heard of terms like "third party insurance", "fire and theft insurance", and "comprehensive insurance". They are basically jargons with bombastic upperclass words. But we're here to demystify these terms for you, because as a rider it's important for you to know what these terms mean.
We'll explain each type below, but here's a table for quick reference:
 

TYPE OF MOTORCYCLE INSURANCE

TYPE OF COVERAGE PROVIDED
THIRD PARTY INSURANCE

DAMAGE TO THE OTHER FELLA DUE TO ACCIDENT

THIRD PARTY FIRE AND THEFT INSURANCE

1.DAMAGE TO THE OTHER FELLAS VEHICLE DUE TO ACCIDENT

2.LOSS TO YOUR OWN BIKE CAUSED BY THEFT AND FIRE

COMPREHENSIVE

1.DAMAGE TO OTHER FELLA DUE TO ACCIDENT

2.LOSS TO YOUR OWN BIKE CAUSED BY THEFT AND FIRE

3.DAMAGE TO YOUR OWN BIKE DUE TO ACCIDENT
So the first type of coverage we're gonna cover is...
1. Third party insurance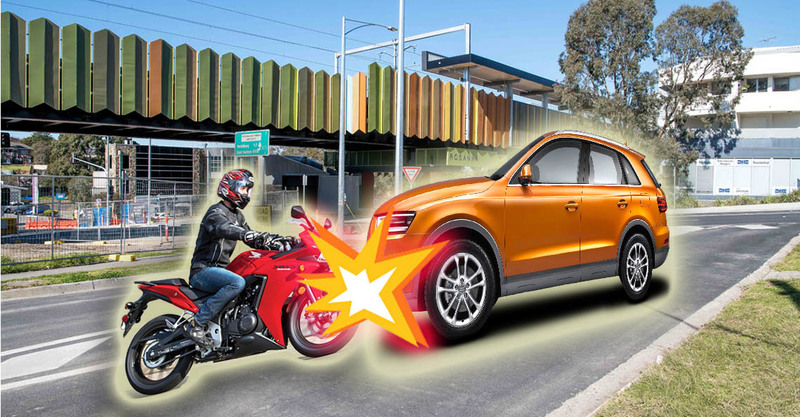 In relationship terms, a "third party" is that person you're hitting it on with that's not your girlfriend or boyfriend. In terms of motor vehicular insurance, a "third party" is the person you hit with your motorcycle. 
So third party insurance is the cheapest type of motorcycle insurance with the least coverage. Essentially, it covers claims by those who you've hit in an accident ONLY. It does not cover the damages to your own motorcycle. 
Therefore if let's say you got into an accident with a car and damaged his bumper and lights and he had to go to a hospital to get his wounds sorted out, you don't have to burn holes in your pockets to pay him – the insurance company will cover the costs.
2. Third party fire and theft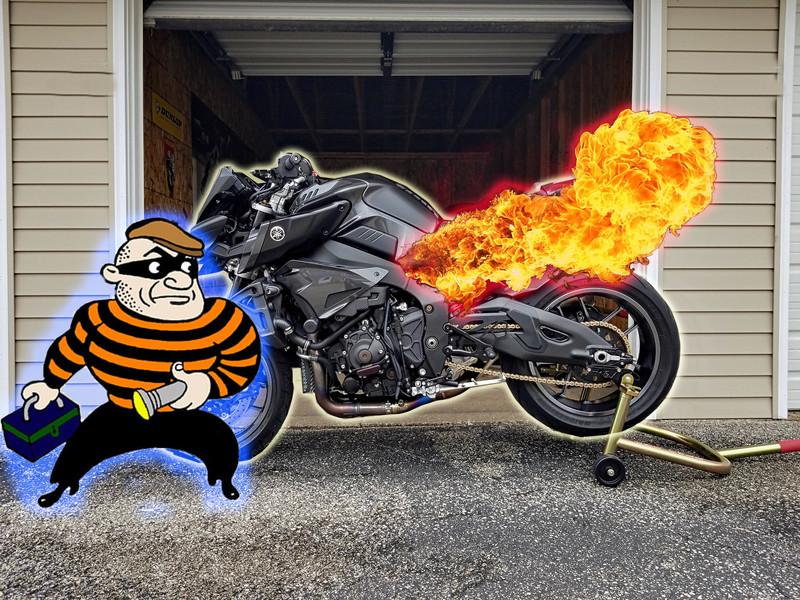 So this one is similar to the basic third party insurance. Meaning it covers the costs of the repairs and medical expenses of the fella you hit. But, this one has a little extra benefits for you. 
It actually covers losses to your bike due to theft or fire. Thus if your bike gets stolen or gets burnt down, this type of insurance has you covered.
3. Comprehensive Insurance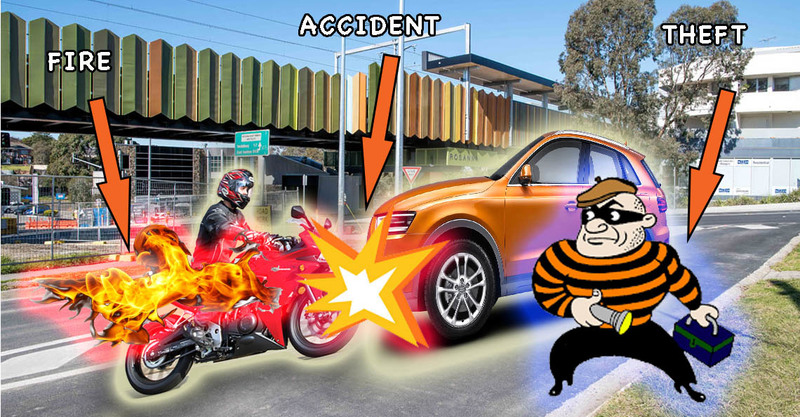 This one is basically motorcycle insurance on steroids. 
Like "third party insurance", this one covers the cost of repairs being claimed by the person you hit.
Next, like the "third party fire and theft insurance", this would also cover losses you suffer if your bike gets stolen or burnt down.
Now what makes this insurance coverage different is the fact that it covers repairs to your bike! So if you get into an accident with someone and your bike is damaged, you may not need to pay for the repairs. 
Convinced you need insurance? You can do it right now from your phone!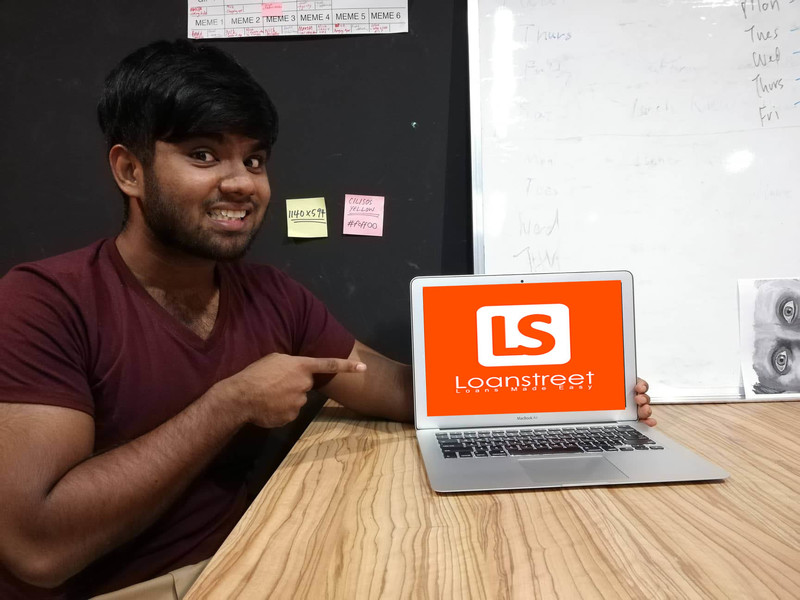 Once upon a time, you'd have to contact an agent or go to a vehicle dealer to renew your road tax and insurance. Fortunately, that may be in the past because, for the first time ever, Loanstreet has developed an online platform where motorcyclists can easily renew their road tax and insurance online.
Not just that, you can also customise your insurance with some pretty cool add ons. So let's say you're worried about your motorcycle getting damaged from natural disasters or you're worried your pillion rider would get injured, you have the option to add that type of coverage.
All you need to get started is your laptop or smartphone, information on your motorcycle grant and insurance cover note, and some form of online banking or credit card (or MCash), visit this page here, click "GET QUOTE" and then follow their easy steps. If you use the link provided, you'll also be helping Asklegal out as we'll be getting a small commission from your transaction (at no additional cost to you, of course).
If you're riding uninsured, this is the easiest way to go legit. Remember, when there's a wheel, there's a way….. and you have two of 'em. 
---