Civil,General
Can photocopies of documents be used as evidence in Malaysian courts?
27 days ago
Leow Ho Eng
This article is for general informational purposes only and is not meant to be used or construed as legal advice in any manner whatsoever. All articles have been scrutinized by a practicing lawyer to ensure accuracy.
---
Most of us would have photocopies of important documents such as certificates, or even receipts and important forms. But because photocopies are exactly that—carbon copies of the original document—we assume that they're just as good as the original. It's practically the original, right? But in official situations, it might not be enough.
Take the recent acquittal of PKR vice-president Rafizi Ramli as an example. To give some context, Rafizi was sentenced to 30 months of jail in 2018 for leaking bank data from the National Feedlot Corporation (NFC). On appeal, the High Court judge reversed the decision and freed him on the basis that evidence against him were PHOTOCOPIES.
According to the judge, the prosecution were legally obligated to use original documents as evidence. They had failed to do so, and couldn't explain why the original document was unavailable. Hence, the photocopies provided by the prosecution were not accepted by the High Court and subsequently led to Rafizi's acquittal. 
You might be puzzled how photocopies lead to him being freed, since the originals and photocopies are almost the same thing right? What matters is its content. However, it's a different story with the courts. 
It's not what's inside that counts
First, you need to know what type of document are you presenting. In court, documents used as evidence are divided into two types: public documents and private documents. Under Section 74 of the Evidence Act 1950, public documents are: 
(a) documents forming the acts or records of the acts of...(i) sovereign authority...(ii) official bodies and tribunals; and...(iii) public officers...
(b) public records kept in Malaysia of private documents.
But basically, public documents are usually documents which government officers give you or record for themselves, such as a police report or medical report. Usually, you can get a copy of it for your own personal record. 
So let's say, you have a police report that you want to submit as evidence for your road accident claim. Do you send the photocopy or the printout that the police officer gave to you? The answer is neither, as only CERTIFIED TRUE COPIES of police reports are allowed to be used as evidence in court. In fact, if you read the printout of the police report, they were kind enough to give a warning at the bottom of the police report which translates as "This copy cannot be used for claims or trial in court. (Only for PDRM internal use)." 
Only the public officer holding the said public documents can certify it as a true copy. In the case of police reports, it is the officer in charge of the Police District. As for getting it certified, you should always contact the relevant Government Department for further information.  After you have it certified, it should look something like this: 
So anything that comes from government officials must be verified before it can be accepted. But what about private documents?
If it's not legit, you must acquit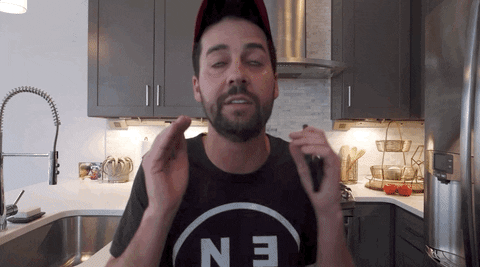 On the other hand, a private document is basically anything that isn't a public document. Under the Evidence Act 1950, it basically covers everything that isn't mentioned in Section 74.
75. All documents other than those mentioned in section 74 are private.
But the rules are nearly the same as private documents. In most situations, the courts are only allowed to accept original documents as evidence. But why the obsession, you may ask? This other court case, which involved an illegal public lottery, can help explain why.
In the case of Pendakwa Raya v Chew Chai Xiang [2018], the court had to decide whether to accept photocopies of seized lotteries tickets. Unfortunately, the original tickets were damaged due to an oil spill, which made it illegible. In the end, the court didn't accept the photocopies for three main reasons: 
First, by losing the original tickets as the best evidence, witnesses could not confirm whether the photocopy is indeed a true replica of the originals.
Second, it led to "the defence [losing] their fundamental rights to cross examine on exhibit P9A-D (original lotteries ticket)." In other words, the defence lost their chance to inspect the original lotteries ticket. 
Thirdly, the oil spill was due to the prosecution's witness negligence. 
But what if you can check and verify that the original and the copy are the same? Can you use photocopies? The answer is still no, because the court will lose the chance to inspect the original document, and will always insist on getting the originals. This is necessary because now with Photoshop easily available, anyone with a little skill can fake documents easily. But that being said...     
Photocopies are still allowed (with conditions).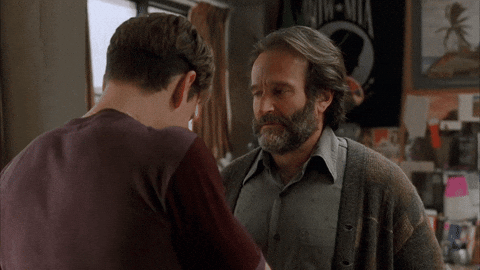 Even if the court does prefer original copies, there are still times where photocopies can be used as evidence. The first step is proving that the photocopies are the true replicas of the original documents. This can be done in the form of expert witnesses or other pieces of evidence. In Section 65 of the Evidence Act 1950 there are scenarios where photocopies can be used as evidence..
Where the original document has been lost or destroyed. For example, you lost it in a fire. 
Where the original documents is not easily movable. For example, the documents are very old and it might fall into pieces if you try to move it from Ipoh to KL. 
For any other reasons that are not your fault. 
Assuming you are lucky (or unlucky) enough to be in the above 3 scenarios, the second step is explaining to the court of your situation and convincing it to accept the photostat. If you fail to do so, the courts are not allowed to consider the document at all. Failure to follow through with this might lead to a ground for appeal, which is exactly what happened in Rafizi's case. The prosecution in that case tendered photocopies of documents without explaining why, which is against Section 65 of the Evidence Act 1950. This led to the High Court's decision to acquit Rafizi, and explained that the correct course of action by the prosecution should be "[calling] a witness to testify that a sufficient search for the original document of P4 was carried out, and offer an explanation as to how the original document was lost or could not be found." 
Wait, some of you may ask. There's one more guy! Isn't there that one guy who can verify photocopies as well? Specifically... 
Can the person that chops my SPM documents certify it? 
The person you were thinking of is likely a Commissioners of Oaths. Aside from certifying your documents to apply for jobs or universities, they are also empowered to certify documents such as statutory declarations (sworn statements). 
Unfortunately, their powers doesn't extend to verifying photocopies for evidence in court. So the task of deciding whether to accept your photocopy as evidence is ultimately the responsibility of the judge.
[READ MORE : What is a Malaysian Commissioner for Oaths and what do they do?]
So if the reason that you don't have the original document is not your fault, you can still use the photocopy. However, it may be difficult to prove that it is a true replica of the original document. Whilst this point may seem trivial, but as we can see from Rafizi's acquittal, this can be a make or break point for your case.
Tags:
national feedlot corporation
---