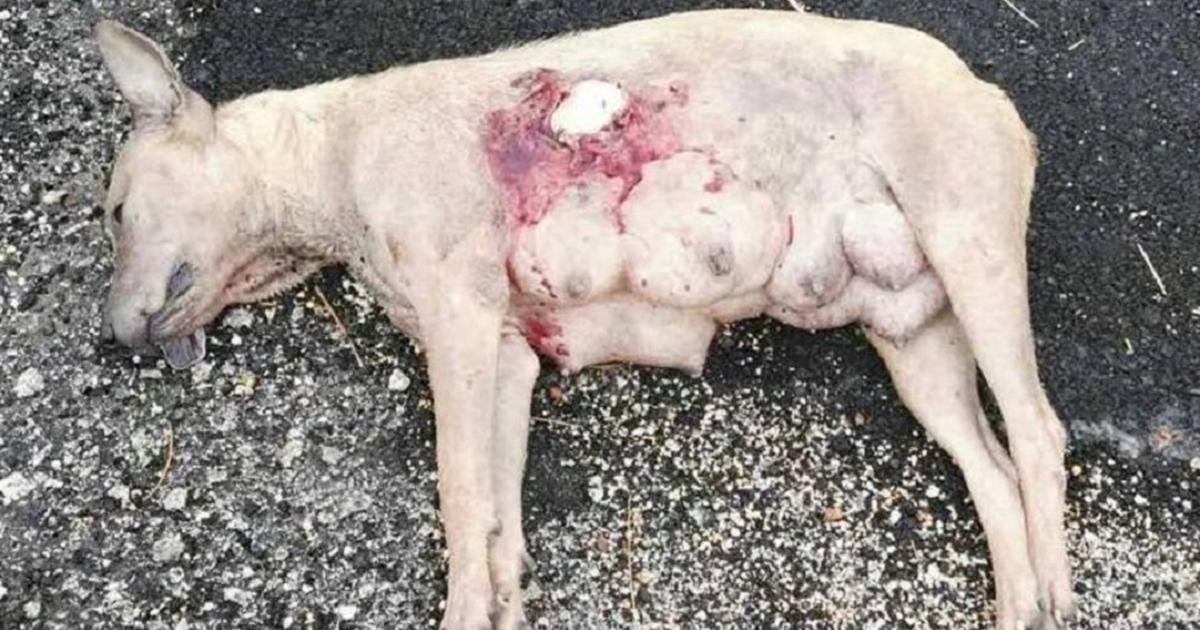 General
Nursing Female Dog Fatally Shot, For No Reason At All
over 6 years ago
fadzel
This article is for general informational purposes only and is not meant to be used or construed as legal advice in any manner whatsoever. All articles have been scrutinized by a practicing lawyer to ensure accuracy.
---
Another heartbreaking case of animal cruelty
Netizens around Malaysia have been enraged by a recent Facebook posting that has been circulating and shared over 5000 times.
And the outpouring of outrage is for good reason.

Female dog randomly shot dead

A nursing female dog that went out to look for food in Taman Junid Perdana, Muar was randomly shot dead.
The Facebook posting has this to say about the incident:

She didn't know why she was shot. She didn't know what did she do wrong. Her five babies were waiting, crying for their mother to come home and feed them. Little do know they know, she's not coming home today. She had a lot of milk and love to give them. But today, she didn't make it. All because of one evil human being decided to find joy in killing a defenseless soul. This is what we have become. My heart weeps...



Any witness in Muar Johor or if you have any lead please come forward. Today a dog, tomorrow could be your children, your family or you.

-Fortress of Fur Facebook


Animal cruelty can land you in jail
Under the new Animal Welfare Act 2015, offenders face a minimum fine of RM20,000 to a maximum of RM100,000, 100 times heavier than under the Animal Act 1953, and possibly a prison sentence

When will this end?
This latest news of animal cruelty only serves to show that our awareness on animal rights is still extremely low in Malaysia.
Until society finally realise that it is both wrong and ILLEGAL to commit acts of cruelty against animal, this recent incident, unfortunately, won't be the last one we will be reading of in the future.
Mahatma Gandhi once said nations are judged from the way they treat animals.
What kind of nation do we want Malaysia to be known as?

Source credits: A Fortress of Fur

Picture credits:A Fortress of Fur
---