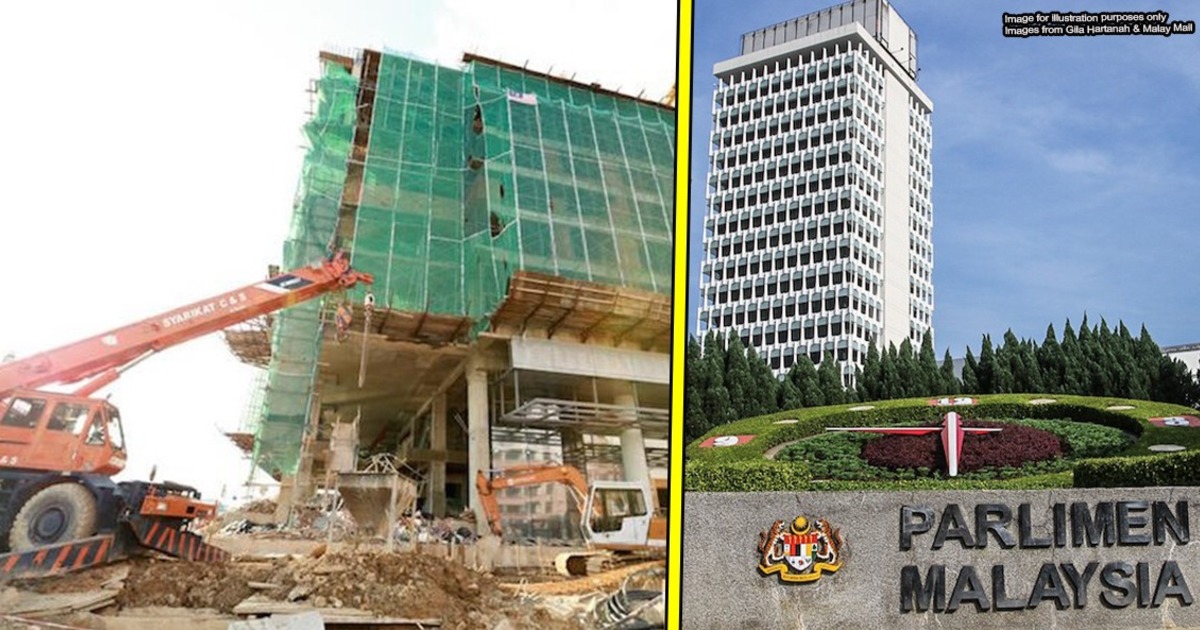 Property
This new law gives Malaysian developers more time to complete your home due to the MCO
over 2 years ago
Mikaela A
This article is for general informational purposes only and is not meant to be used or construed as legal advice in any manner whatsoever. All articles have been scrutinized by a practicing lawyer to ensure accuracy.
---
With Covid-19 being around for nearly a year now, most of us haven't been able to do a lot of things that we had planned. One example of this, is if you're someone who bought a home just before the pandemic started and you had planned to move in soon after. But with the MCO, the completion of your house may have been delayed, and you might not know when you'll get to have your new house.
And while you may not be able to get your house any sooner, there may be some other things worrying you, like late payment charges by the developer, and so on. The good news is, a law has been passed to help those who are dealing with this. You might have missed the news about it, as it was passed the same day the emergency was announced. This new law will affect more than homebuyers and developers, but in this article, we'll be focusing on just this aspect.
This law puts contracts on hold
As mentioned earlier, Covid-19 has made it impossible for people to carry out their obligations, and this includes any legal/contractual obligations as well. To protect many people from getting sued for things beyond their control, the Temporary Measures for Reducing the Impact of Coronavirus Disease 2019 (COVID-19) was passed.
Many countries passed similar laws to this in the last few months. Malaysia had been deliberating creating this law since March/April 2020, but it took awhile to actually get approved. We wrote about this Act before it came out and what it could possibly do once it's in effect—you can give this a read below.
[READ MORE: This new law will protect SMEs from going bankrupt. How does it work?]
But while it officially came out on 23rd October 2020, this law will work retrospectively and take effect since 18th March 2020. Section 32 of the Act says:
This Part is deemed to have come into operation on 18 March 2020.
Coming back to part that deals with property matters in this Act...
It will help both homebuyers and developers
The parts of the Act that talk about homebuyers are Sections 32 through 38. In any housing contract, the two parties involved are the buyer and the developer who builds the property. Here's how this law aims to protect both parties in these uncertain times.
For home buyers
If you've bought a house, you would know that you need to pay the developer before collecting the keys to your new home. If you don't pay, they can impose late payment charges on you. But through this Act, your developer cannot count 18th March-31st August 2020 when including the late charges. This just means that you would have more time to make that final payment before moving into your house.
When you buy a new house, there's something known as a defect liability period. We've written an article on depth on this:
 [READ MORE: You now have more time to sue your developer in Msia for building defects. Here's why]
Usually, once that period is up, you cannot ask your developer to reimburse you or to fix any defects you come across. Again, through this new Act, the entire period of 18th March-31st August 2020 cannot be counted in the liability defect period. So, let's say that you had 5 years initially. Now, you can add this time to that 5 years. This extension isn't just given to you to report any defects in your home, but it's also extra time for your developer to fix whatever problems there are.
For developers
If you didn't already know this, developers must complete the building of their customers' homes by a certain time. For landed properties, they have 24 months to complete them, and for strata properties such as condos, apartments, any other high rise property and gated communities, they are given 36 months. Failing to do so means that the buyer can take legal action against them. But again, this Act will not count 18th March- 31st August 2020 in that period of 24 or 36 months needed to complete the respective properties.
You might be a bit confused at this point, as the 'leeway' ended on 31st August, while the law was passed nearly two months later. The good news is, this extra time can be further extended to 31st December 2020. However, in order to get this extension of time, you'll need to write to the Minister of Housing and Local Government. Only if they are convinced that your case requires an extension, will they allow you more time. 
There are still some things that will remain unchanged despite this Act being in effect. For example, let's say your developer was late in handing over your new home to you last year. You then decided to take them to court over this. Because this happened before the MCO and pandemic started, you still have the right to take them to court. In other words, you won't lose your right to legal redress over something that took place way before the MCO started. And if either party was ordered to pay a reimbursement to the other at that point, they are still obliged to pay up.
There may be one more burning question in your mind as you read this, which is if this extension of time will affect the progressive interest of your loan. Progressive interest is an interest paid on different stages of payments made by the bank to the developer. Unfortunately, there has been no mention of that. But if we do come across any new information, we'll make sure to update this article.
Tags:
temporary measures for reducing the impact of coronavirus disease
---