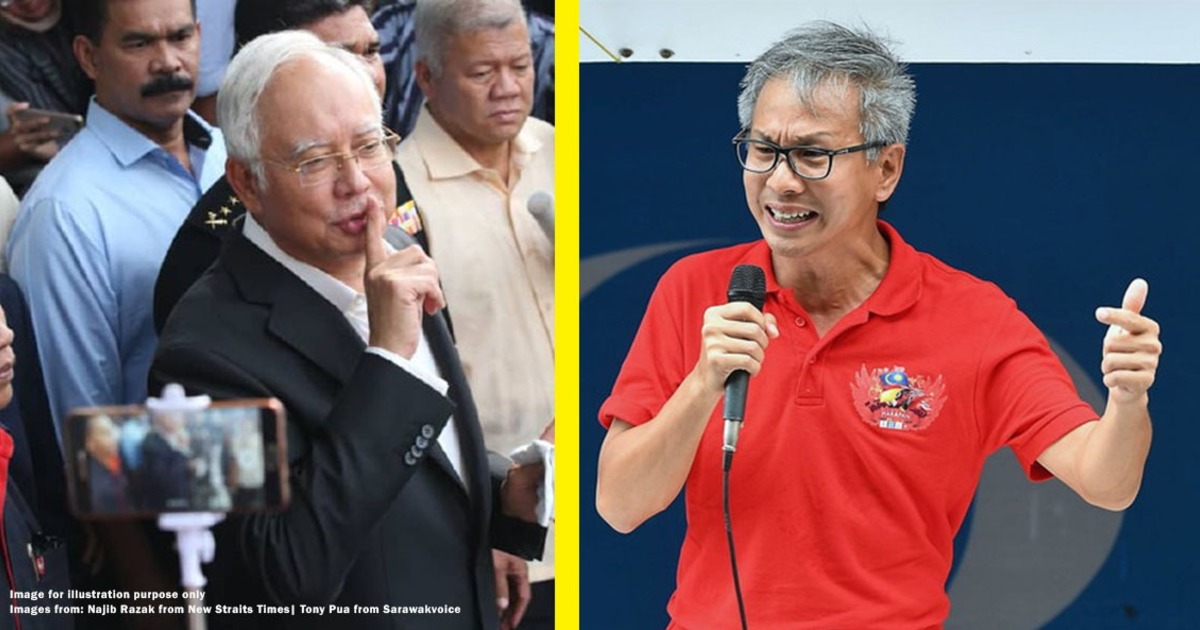 Civil
Here's the law that Najib used to stop Tony Pua from talking about 1MDB
almost 3 years ago
Tanusha Sharma
This article is for general informational purposes only and is not meant to be used or construed as legal advice in any manner whatsoever. All articles have been scrutinized by a practicing lawyer to ensure accuracy.
---
With the 1MDB scandal blowing up over the past few years, many revelations have been made causing a few reputations here and there to plunder. Defamation suits which are meant to suppress fake allegations have been filed in an attempt to save those reputations. Such suits were when Najib Razak, the former PM who is accused of embezzling the 1MDB funds, filed a defamation suit against Tony Pua, the DAP MP, in 2017. Najib filed this suit claiming that Tony Pua had defamed him by making comments in a live video linking Najib to the 1MDB scandal that was uploaded on the internet. Najib had also filed for an injunction against Pua to prevent him from making similar comments and airing the video clip. Though, this injunction was recently set aside by the Court of Appeal.
Yet, this wasn't the only defamation suit filed in the 1MDB case. Najib had also filed another suit against Harakah and Harakahdaily, PAS's official news portal. This time it was for an article they had published in 2015 which stated that he had allegedly abused the 1MDB fund. In addition to claiming damages, he also applied for an injunction to prevent the news portal from further publishing the article.
He had of course filed these defamation suits as he maintained that he had no links to the 1MDB scandal, and that all these statements about him were false as they could not prove it conclusively. 
While the term injunction has been thrown around a lot in the 1MDB scandal, you might wonder what could this legal term actually mean and how do they work in such defamation suits. 
You can use injunctions to force someone to apologize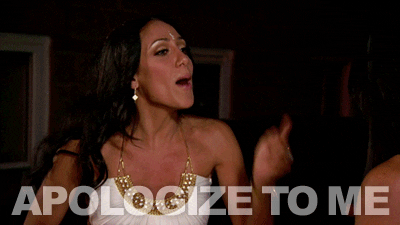 For example's sake, let's suppose someone said some fake things about you, and you want them to stop saying it. So you sue them for defamation. But then, you also file for an injunction.
An injunction is basically a court order to prevent or compel an act. So that means an injunction works in two ways: Prohibitory where it aims to forbid or restrain an act, or mandatory where it would force a party to carry out an act.  
In a defamation suit, a prohibitory injunction for example could prevent media from publishing any articles or videos that would be seen as defamatory to you. 
For a mandatory injunction, the court can compel whoever that has made the defamatory statement against you – whether a person or company – to retract their statement and issue a public apology. Though, mandatory injunctions are almost never granted before a trial unless it is an exceptional and extremely rare case.
How urgently you need the injunction also determines the type of injunction being filed. This is split into two types being an interlocutory injunction or an interim injunction. 
If you don't need it urgently, an interlocutory injunction would be granted before or during the trial. It is valid until the end of the trial where a final injunction then may be given. Applying for this injunction involves an inter-parte application which means that if you filed an application for this injunction, both you and the person you're suing must be heard by the judge with regards to granting this application. 
If you do need it urgently, an interim injunction on the other hand would usually be granted instead and is valid for 21 days. The reason this is used for urgent cases is because the application for an interim injunction would be by an ex-parte application. Ex-parte means that while one party would be making the application, the judge would only need to consider your application alone without needing to hear the other party's case. So the application process is much faster in a way compared to an inter-parte application which requires both parties to be heard by the judge.
Judges don't just give out injunctions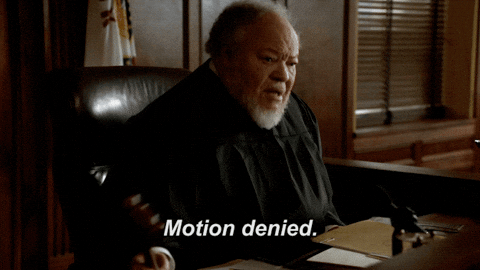 In defamation cases, the courts would usually look at three requirements before establishing there was in fact defamatory statements made. These three requirements are:
The statements made are defamatory in nature
The statements referred to the person filing the defamation suit
The statements were published or communicated to a third party or another person
[READ MORE: In Malaysia, shaming someone on social media could land you in jail]
But before the trial begins – to determine whether these statements were indeed defamatory – you can first file an application for an injunction to prevent the statement or video from going around even more. 
Though, how likely the courts are to grant these injunctions depends on whether you can meet the requirements of the injunction being applied for.
There are two previous cases that help us decide on how the injunction is applied. 
The general rule of granting an injunction in defamation cases was set out in the case of The New Straits Press (M) Bhd v. Airasia Bhd where the Supreme Court had ruled that an injunction should not be granted in defamation cases where the Plaintiff has failed to prove that the Defendant's statement is untrue. This would mean that in order to be granted an injunction, it is for you to prove that the statements made about you were false.
Additionally, in the case of Ngoi Thiam Woh v CTOS Sdn Bhd & Ors, the court actually stated the general requirements in granting an injunction in defamation cases:
That the statement is unarguably defamatory
There are no grounds for concluding that the statement may be true
There is no other defence which might succeed
There is evidence of an intention to repeat or publish the defamatory statement
However, courts are generally hesitant in granting injunctions in defamation cases. Even in these defamation cases, the requirements set out above for injunctions are much more different as compared to the requirements for the typical injunctions in general cases. While most defamation suits also includes a claim for monetary compensation, applications for injunctions are also filed most of the time. This is so because filing an injunction may act as damage control in a way, where it prevents someone's reputation from being further tarnished. This is important because suppose that person has a business, his business could take a hard hit from negative false statements going around about him. Or it could even ruin someone's employability. 
Sometimes you can just shake on it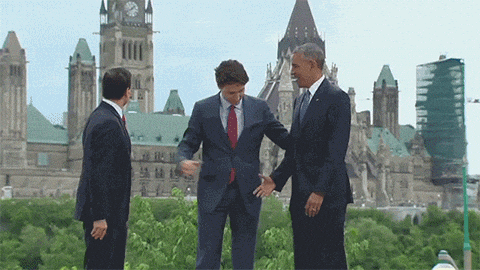 While injunctions are quite a common path to take in defamation suits, there are actually other alternatives one can look at. Instead of going through a trial and get an injunction, they can decide to settle the case out of court. So for example, you can come to an agreement with the person who made the defamatory statements about you, to retract their statement and issue a public apology.
This type of settlement can be seen when the Primary Industries Minister, Teresa Kok, filed a defamation suit against Azawanddin Hamzah from Jaringan Melayu Malaysia (JMM). She filed the suit when Azwanddin made a comment stating that Teresa Kok was allegedly involved in the land dispute over the Seafield Sri Maha Mariamman temple. (This is the temple where the multiple riots happened which costed firefighter Muhammad Adib his life). The case did not go to trial as there was an out of court settlement between Teresa and Azwanddin, where Azwanddin agreed to publish a public apology within a week in The Star, Sin Chew Daily and Sinar Harian. He also had to retract his statement on his social media.
However, Azwanddin did not follow through with the agreement, so Teresa is now bringing an action for contempt of court against Azwanddin for failing to comply with the terms of the settlement.
Besides that, parties can also opt for a memorandum of understanding which is a formal agreement between the two parties. Although it's not legally binding, it signifies the parties' intention to follow whatever is laid down in the agreement and is based on trust between the two parties. More like a gentleman's handshake, but in a more official way.
So sometimes, claiming for monetary compensation isn't the main focus in defamation suits. Filing an injunction can be more important, as it can prevent someone's reputation from being tarnished further. 
---