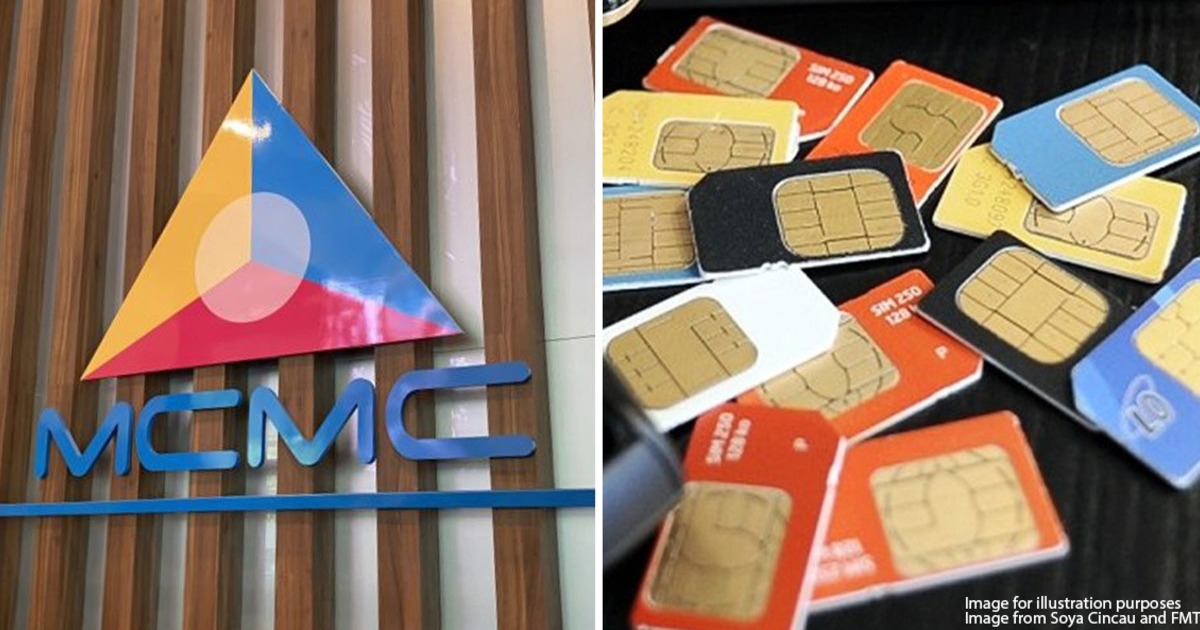 M'sian telcos were fined RM700k twice this year, for fake prepaid SIM registrations
almost 2 years ago
Ariff Kamil
This article is for general informational purposes only and is not meant to be used or construed as legal advice in any manner whatsoever. All articles have been scrutinized by a practicing lawyer to ensure accuracy.
---
When we hear about telco companies getting fined, it's usually for providing unsatisfactory services. This was what happened in July, as 5 telco providers were fined a total of RM4.6 million for providing unsatisfactory services during the MCO. 
Recently, our telco companies were fined again, but this time it wasn't for bad service. It was for registering prepaid SIM cards without proper verification. 
They were fined twice for it this year
Back in October, 6 companies were compounded a total of RM700,000 for failing to verify prepaid SIM card registrations in 2019. This is an offence under Section 127 of the Communications and Multimedia Act (CMA) 1998. The punishments are listed under Section 242, and offenders can be fined up to RM100,000, jailed not more than two years, or both. 
Total amount of fines:
U Mobile Sdn Bhd - 5 compounds worth RM250,000
Celcom Axiata Sdn Bhd - 3 compounds worth RM150,000
Tune Talk Sdn Bhd - 3 compounds worth RM150,000
Maxis Broadband Sdn Bhd - 2 compounds worth RM100,000
YTL Communications Sdn Bhd - 1 compound worth RM40,000
Tone Plus Sdn Bhd - 1 compound worth RM10,000
Recently in December, there was another round of compounds given out, this time totalling RM750,000. 
Total amount of fines:
Digi Telecommunicatons Sdn Bhd - 5 compounds worth RM250,000
Maxis Broadband Sdn Bhd - 4 compounds worth RM200,000
U Mobile Sdn Bhd - 3 compounds worth RM150,000
Tune Talk Sdn Bhd - 2 compounds worth RM100,000
YTL Communications Sdn Bhd - 1 compound worth RM50,000
In total, MCMC has issued 70 compounds this year worth RM3.45 million. This is 19% more than compounds issued in 2019 for the same offences, which is RM2.9 million.
Since 2006, users are required to register their SIM cards using original identification, such as a MyKad or passport. A photocopy of their ID will not be accepted. Users are also not allowed to have more than 5 SIM cards registered under one name. 
MCMC needs to make sure that the information for prepaid registration is legit, because...
It's mainly used for criminal acts
Not registering your full information for a prepaid SIM might not seem like a big deal. Some of you might feel it's justified if you want to maintain your privacy. But in most cases, having an unregistered SIM does more than just protect someone's personal information. As we can see, unregistered SIM cards are mainly used for criminal purposes.
Back in 2006, there were three simultaneous bombings in Songkhla, Thailand. It was reported that they were detonated using mobile phones, and quite possibly using prepaid SIM cards. 
And just recently in September, nine men were arrested on suspicions of falsely registering prepaid SIM cards. In these cases, the SIM cards will usually be sold to other crime syndicates such as unlicensed moneylenders or Macau scammers. They aren't just used to obscure their identity when calling unsuspecting victims – this also allows them to avoid being detected by the authorities. 
And the numbers are much bigger than you might think. In October this year, nearly 1.4 million numbers were detected to have dubious registration details. Of the total, 920,217 lines have been terminated, while the rest had been updated with valid information.
So this rule isn't just to get your personal information. It's also to prevent criminals acts from happening.
You can report these cases to MCMC
Most of these cases are detected through audits done by MCMC, where they'll verify the information with JPN (Jabatan Pendaftaran Negara). But if you ever feel something suspicious is happening at a telco outlet, or you know someone providing these types of SIM cards, you can lodge a report online with MCMC's Consumers Forum of Malaysia (CFM). 
Online portal: http://www.complaint.cfm.org.my
Hotline: 1800-18-2222
Email: aduan@cfm.org.my
However, if you're the victim of a phone scam, this would most likely be under the jurisdiction of either Bank Negara Malaysia or PDRM. This page shows which of the many agencies you should go, depending on the issue. 
Tags:
communications and multimedia act (cma) 1998
---