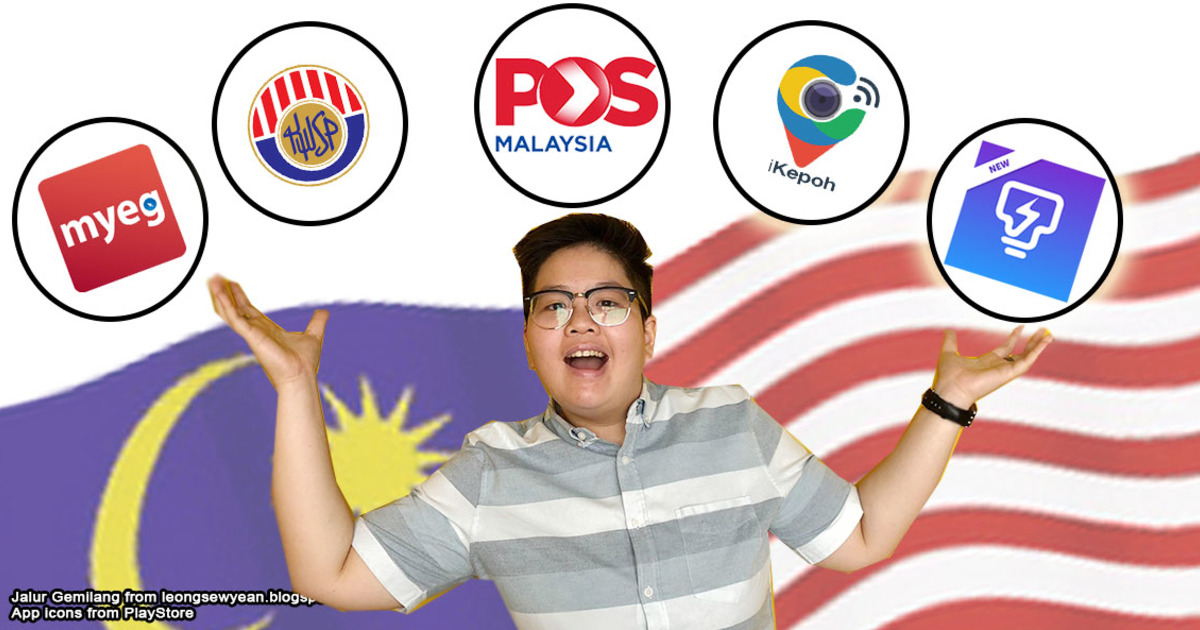 Consumer
5 apps by the Malaysian government that are actually useful
over 4 years ago
Denise C.
This article is for general informational purposes only and is not meant to be used or construed as legal advice in any manner whatsoever. All articles have been scrutinized by a practicing lawyer to ensure accuracy.
---
In this day and age, (almost) everything has an app for it. Need to check your bank accounts? Here's an app for it. Need to buy some groceries? Another app. Even changing your tyres can be done via an app. With that being said, many of us don't realise that the Malaysian government actually has produced a bunch of apps which you can find on this site. There are a lot of apps there but most of them are not really useful for the general public and some are not updated. 
Given how many apps there are, we took the time to go through them and ask you guys on Facebook to recommend the apps you like. We found 5 apps that are pretty useful and here they are, ranked in no particular order.
1. MyEG – for drivers
What the app does – Check summons, renew road tax, and insurance
Who it is for – For everyone who has a car/who drives
Download links – iOS (not available)   |   Android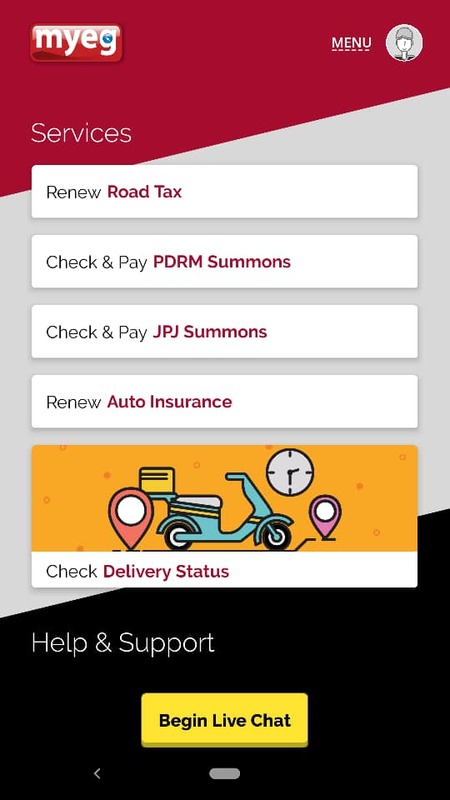 This app allows you to renew your road tax or auto insurance and allows you to check summons from the PDRM or JPJ. In addition to that, you can also check out the delivery statuses for things such as your application for a maid's permit.
We decided to take the app for a swing by checking out how many summons we have. All you have to do is enter your IC number and the app will show you how many summons you have from JPJ or PDRM.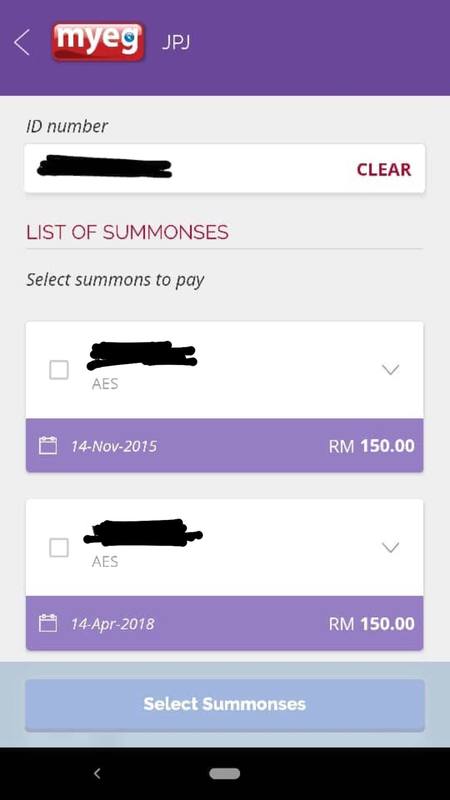 When listing down your summons, the app also tells you what offence you committed (for example, speeding or obstruction of traffic) and when and where it happened. It also gives you an option to pay your summons through the app, saving you the hassle of driving out to pay it. 
Unfortunately, we couldn't find an iOS version of it but Android users can rejoice. 
2. EPF – for workers
What the app does – Provides your EPF balance, monthly contributions, and how much withdrawals can be made
Who it is for – For everyone who works
Download links – iOS   |   Android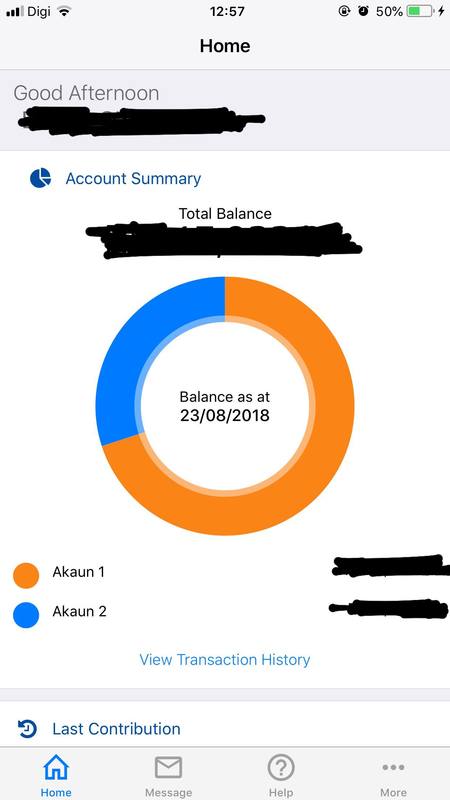 Back in the good old days, employees typically placed their trust in their employers to faithfully make the EPF contributions monthly. The only way to check your balance and to know how much you can withdraw would be to head down to your closest EPF branch, which is a pretty huge hassle for the working folks because the only time EPF would be open when be when they are at work. 
After that, EPF allowed their members to check their account via their online website and now we have the app!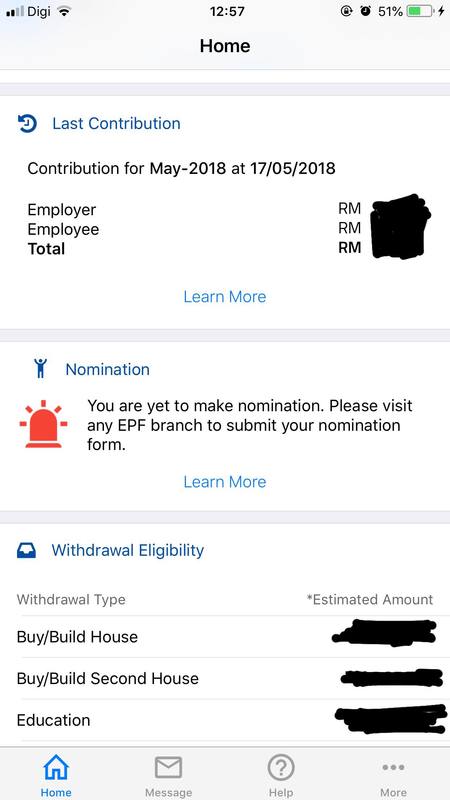 The EPF i-akaun app gives you a breakdown on your Account 1 and Account 2 balance, allows you to nominate your beneficiaries, and even lets you know what you can withdraw your money for. The app similarly makes it easy for you to track the monthly contributions made by yourself and your employer. 
Aside from EPF i-akaun, there is also an app for employers called e-caruman that allows you to use the app to make the monthly EPF contributions for your employees (iOS and Android) and MyPesara which an app that is similar to EPF i-akaun but for pensioners (iOS and Android). 
3. iKepoh – for everyone
What the app does – Allows you to make various complaints such as road damage, pest infestation, blocked drains to your local authority
Who it is for – For anyone, really
Download links – iOS   |   Android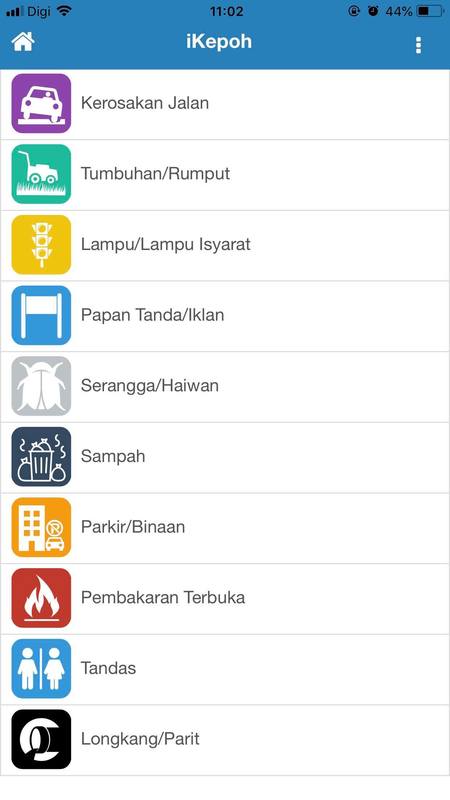 No, seriously – the government came up with an app called iKepoh and its purpose is to...let you submit complaints about issues regarding damaged roads, pest infestations, open burning and many more. This app immediately pinpoints your current location, let's you upload pictures of the issue at hand, and even allows you to write notes on the issue.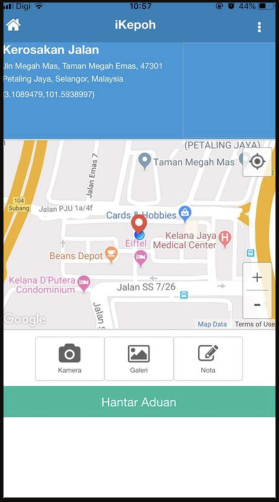 The app was developed by the Ministry of Housing and Local Government and while we had no complaints to send over, we are running on the assumption that your complaint would be directed to the local authorities who would then investigate your complaint and take any necessary action. 
4. myTNB – for those who crave power
What the app does – Allows you to view and pay your TNB bills and view your electricity consumption
Who it is for – For anyone who owns a house
Download links – iOS   |   Android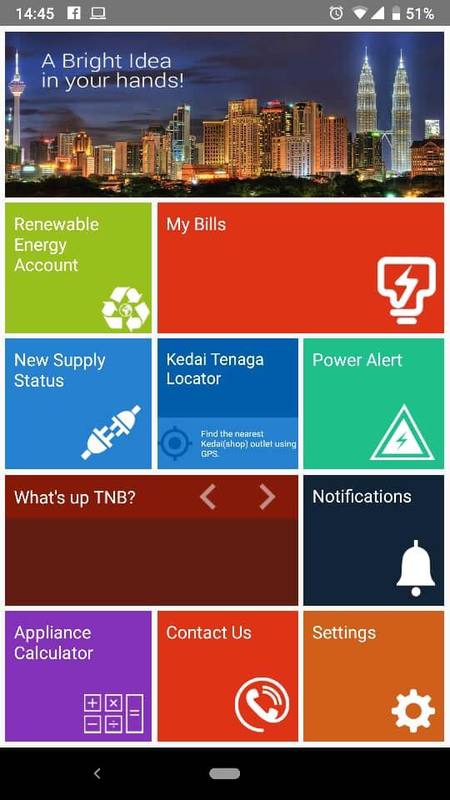 We know that some of you may say that TNB is not strictly government, but they are a government-linked company. However, many of us equate them as being an arm of the government and see them as one and the same.
Regardless of the difference, the app is pretty useful and it even links you to this page, which allows you to list down your household applications and get a rough estimate of how much electricity you are using monthly plus the cost.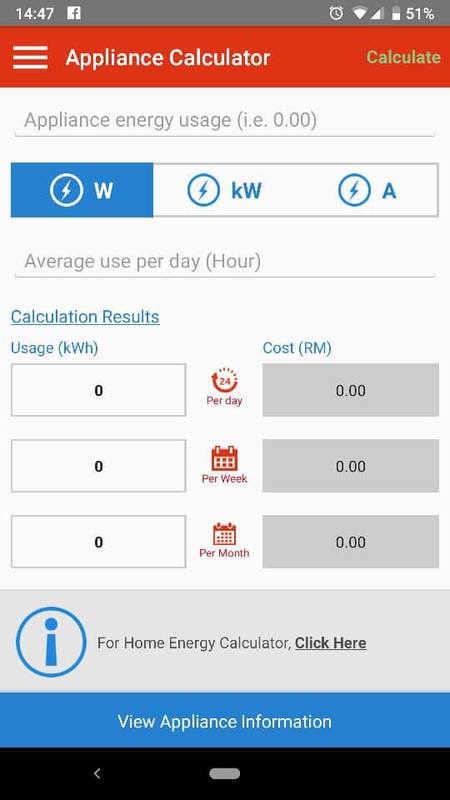 The app allows you to view your bills and pay them as well. It also has an appliance calculator that shows you how much electricity your household appliance uses.
5. Pos Malaysia – for shopaholics
What the app does – Allows you to track parcels on the go, find the closest post office, and calculate the cost for mailing
Who it is for – For anyone who sends and receives mail a lot
Download links – iOS   |   Android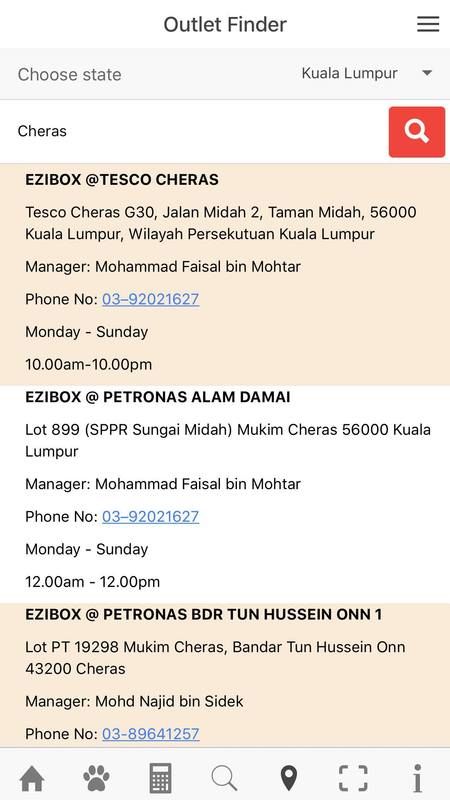 Similarly, Pos Malaysia is not a government body but it is government-linked and admittedly, a huge part of our daily lives. It used to be a situation where we wouldn't know when we would get our parcels, then it became having to load the website and manually key in the longgggg tracking number to find out where your parcel is.
Now, with the Pos Malaysia app, you would be able to easily scan your barcode and avoid having to key in the tracking number.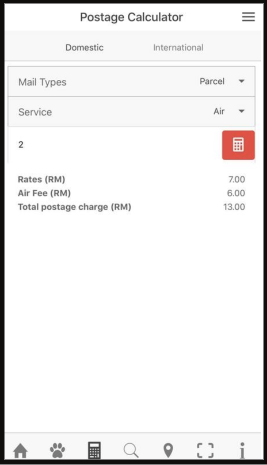 Aside from that, you even get to enter your desired location to find out the closest post office to you. The outlet finder would also list down the working hours, contact number, and manager of the particular branch.The Pos Malaysia app even has a calculator for you to calculate the cost of sending a letter, parcel, etc to a domestic location or an international one. 
Honourable mentions
As a special mention, Price Catcher is another app (iOS and Android) that is worth looking at. It's an app that pinponts your location and then lists down the price of groceries around, allowing you to make a comparison and pick the best price for you. Unfortunately, it didn't make the cut in the above 5 apps because the choices are pretty limited. 
Aside from that, we also have the apps mentioned above for e-caruman and MyPesara. 
Hopefully you guys would find the above apps as useful as we have. Let us know what you think in the comments!
---