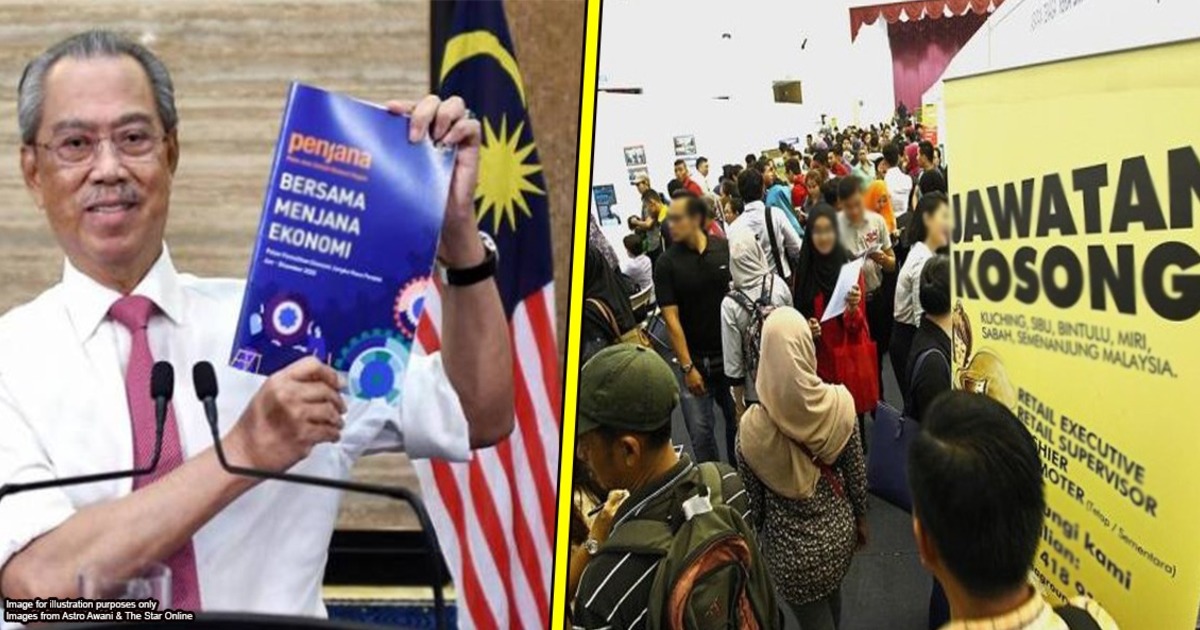 General,Employment
This is the government's plan to keep Malaysian employees from losing their jobs
almost 3 years ago
Mikaela A
This article is for general informational purposes only and is not meant to be used or construed as legal advice in any manner whatsoever. All articles have been scrutinized by a practicing lawyer to ensure accuracy.
---
When the MCO first started in March 2020, the Prime Minister announced an economic stimulus package worth RM250 billion known as PRIHATIN. This package was introduced to help many Malaysians whose finances had been affected due to the MCO. Under it, the government subsidized Malaysians's salaries and gave individual allowances, among other things.
3 months later, Malaysia is now looking to further strengthen its economy after it being mostly closed during the MCO. So, on 5th June 2020, the Prime Minister announced something known as the Pelan Jana Semula Ekonomi Negara (Penjana), or an economic recovery plan.
This entire plan will cost RM35 billion, and it covers a whole lot of things, from tax exemptions, to financial aid for companies, employees and job seekers. It's an extensive list, so in this article we're only going to focus on the reliefs that will be given to Malaysian employees as well as those who have lost their jobs.
The wage subsidy has been extended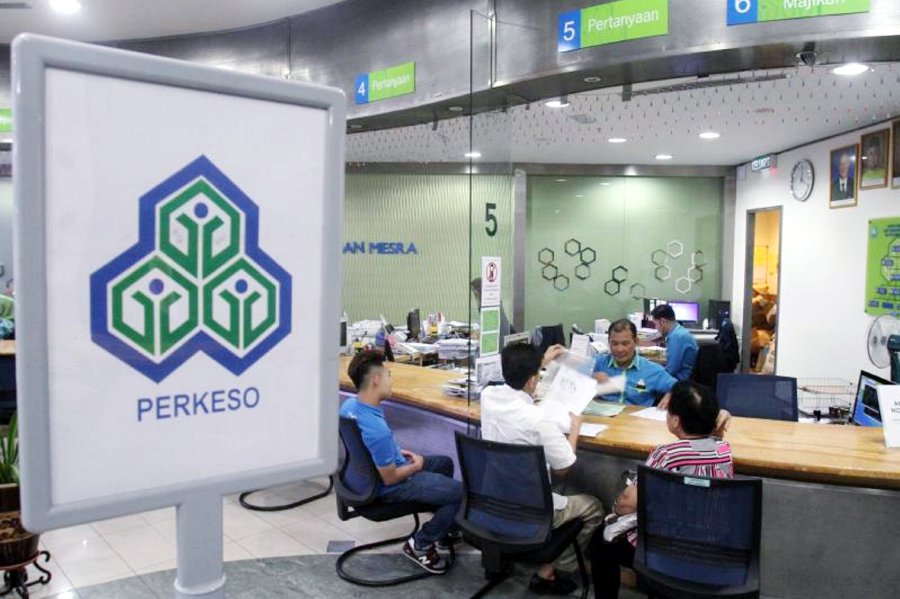 Like we mentioned earlier, one of the initiatives brought about by PRIHATIN was the wage subsidy. This wage subsidy basically meant that the government would pay for a portion of each worker's salary, so that companies would not need to retrench their staff. Initially, this wage subsidy of RM600 per employee only applied to companies that had made a loss of 50% or more since January 2020. Companies could only receive this wage subsidy for employees that earned lesser than RM4,000.
Then in early April 2020, PRIHATIN PLUS was introduced...and it came with quite a bit of changes.The wage subsidy amount was determined by the size of the company:
More than 200 employees—RM600 monthly per employee (companies could not claim for more than 200 employees)
75-200 employees—RM800 monthly per employee
Less than 75 employees—RM1,200 monthly per employee
This wage subsidy was supposed to run from April to June 2020.  However, in his speech on 5th June, the Prime Minister said that 2.2 million jobs were saved through this subsidy. So, this initiative will be continued for another 3 months (July to September 2020).
But unlike the detailed breakdown above, the wage subsidy is now capped at RM600 per employee for a maximum of 200 employees per company. This subsidy will now be extended to new sectors:
tourism
business that COULD NOT operate during the conditional MCO, where staff were made to take unpaid leave. Once the business receives the subsidy, they have to directly pay it to the staff as compensation for the unpaid leave.
Note: An important rule for this wage subsidy is that companies CANNOT retrench staff whose salaries are being subsidized for the period of the subsidy, and for 3 months after that.
[READ MORE: Msian govt is subsidising workers salaries. Here's how employers can sign up for it]
Job seekers will also receive benefits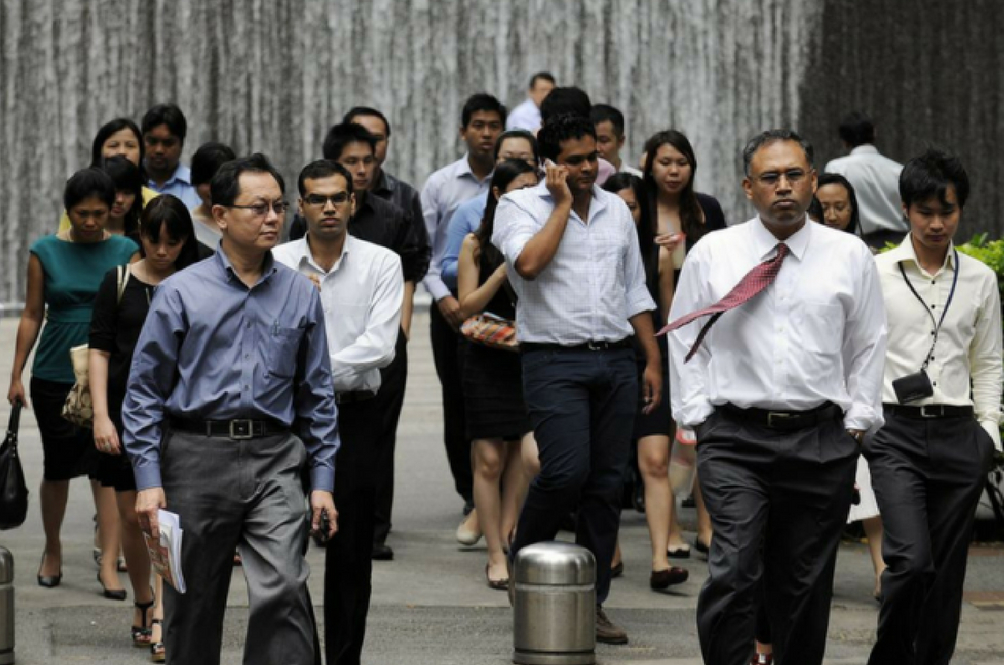 With the wage subsidy above, more companies may be able to retain their staff. But there are still many who are finding it hard to secure jobs at this point. So, under this economic recovery plan, RM2 billion will be allocated for job seekers and youth to learn more skills and gain more experience in certain fields.
For youths, there will be programmes to train them with skills needed for various fields, and then place them in jobs. These programmes will be conducted in selected institutions. For now, we don't have a list of the institutions.
For job seekers who already have some experience, there will be programmes for them to improve skills they already have, especially in fields such as electrics and electronics as well as information and communications technology. These job seekers will also have the chance to take up short courses and further their education.
In relation to this, job seekers can also claim RM4,000 for training expenses from SOCSO, even if they don't contribute to it.
If you heard the PM's full speech, you also would have heard him mention 'ekonomi gig' or a 'gig economy'. For those who are new to this term, a gig economy is where you would see a lot of short-term employment contracts and freelance work. As the country recovers from an economic crisis, we will naturally be seeing more of these type of jobs. So, to promote the growth of a gig economy, the government will allocate:
RM50 million for gig economy workers to have contributions made to SOSCO's Employment Injury Scheme and EPF's i-Saraan scheme
25 million to the Malaysia Digital Economy Corporation for the Global Online Workforce to help Malaysians run businesses online that can even attract customers from overseas.
Companies that hire unemployed people will get subsidized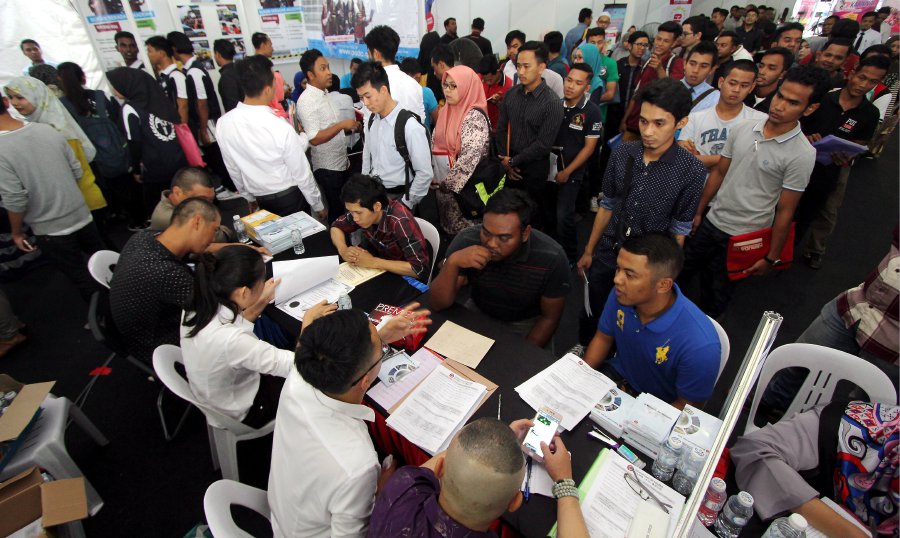 Up to March 2020, around 610,500 Malaysians were said to be without jobs. In an effort to decrease the unemployment rate in Malaysia, the government has introduced what is known as Program Insentif Pengambilan Pekerja, which will cost RM1.5 billion. Under this incentive, companies will receive an allowance if they hire someone who currently doesn't have a job. However, this is divided into two age groups:
Workers under 40— RM800 monthly per worker 
Workers 40 and above, as well as people will disabilities—RM 1,000 monthly per worker
These allowances will be given for 6 months. Applications for this aren't open yet, but we'll update this article once we have more information.
Besides that, companies who hire school leavers and fresh graduates for apprenticeships/internships will also receive an allowance. The previous allowance for companies was set at RM500 per person. However, with this economic recovery plan, it has now been increased to RM600 per person.
As you can see, there is a lot of work to be done to ensure that Malaysians get all the help promised above. To make sure everything runs as planned in the next few months, a Jawatankuasa Khas Pekerjaan Nasional, or a national committee for jobs will be formed to oversee it. This committee will be run by Finance Ministry and Human Resource Ministry, as well as some representatives from the private and government sectors.
Tags:
pelan jana semula ekonomi negara
---