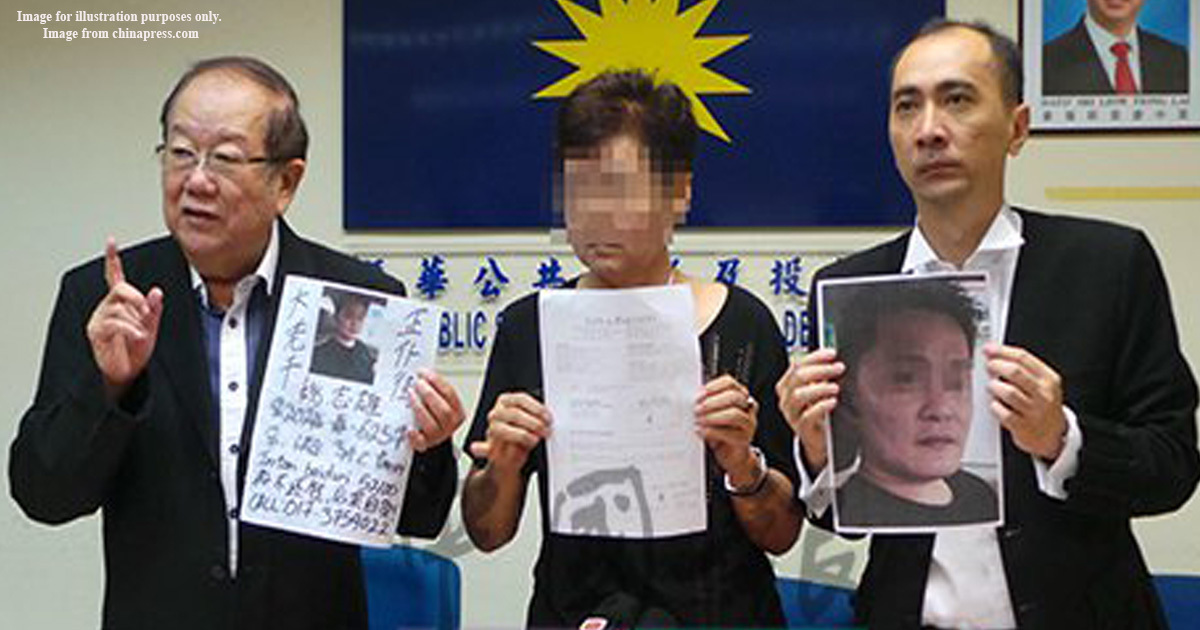 Family,General,Property
How to legally disown a family member in Malaysia...with just 2 steps
over 4 years ago
Matdura S.
This article is for general informational purposes only and is not meant to be used or construed as legal advice in any manner whatsoever. All articles have been scrutinized by a practicing lawyer to ensure accuracy.
---
Recently, a famous Malaysian politician/lawyer permanently disowned his son and granddaughter by publishing it in a newspaper article. We received many questions with regard to this including whether it is legal to do so. The main question would be, why do some people opt to publish their personal family issues for the whole world to see, when they can settle this internally?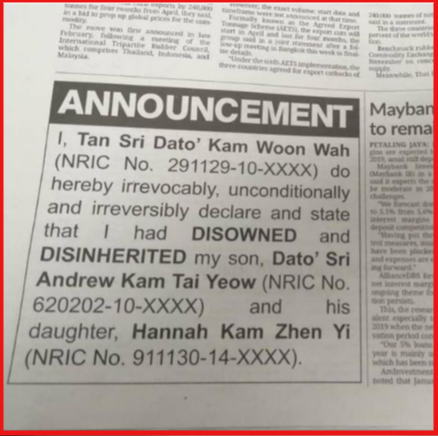 The reasons can vary from something as personal such as, simply disliking your family member, or it could even be due to more serious issues – like your family member may be involved with crimes or owes money to several loansharks. The latter is something that may affect other family members, who will be then burdened to live with the negative implications for the rest of their lives.
However, did you know you can do it permanently with just two steps??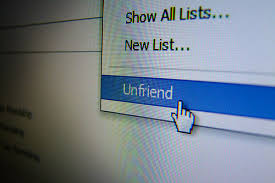 We consulted a Family lawyer regarding this issue, and were told that there are no laws that cover disowning another human being.  In other words, there are no laws on abandoning/cutting-off a family member. Instead of laws, there are procedures which can be followed if a family member is becoming too tough to handle.
However, take note that this differs in Syariah laws. The matter needs to be taken to court and it shall be complied with Syariah rules and regulations. It is best to consult a Syariah lawyer on matters pertaining to this, as only the courts have the authority to decide on the rightful judgement. But in civil law, there are certain judicial proceedings that can be taken to legally disown a family member. This article will be focusing on civil laws in Malaysia, which apply to non-muslims. 
So, how exactly can you do this in Malaysia?
Step 1: Write a letter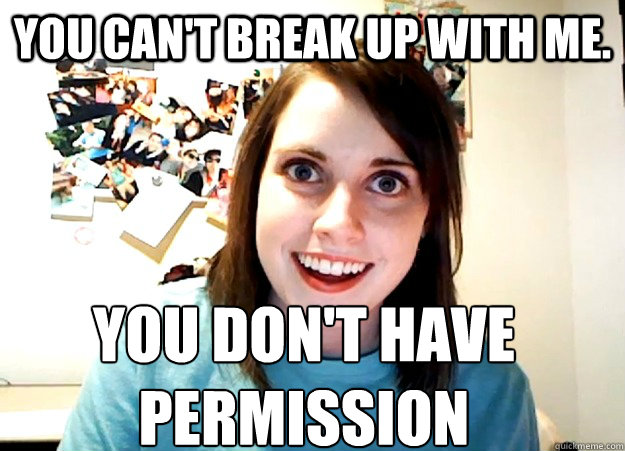 You can begin by writing an official letter which is to be read and signed by both parties before it can be legitimised. (In other words, this means the letter needs to be approved and complied by the parties that sign it.) The letter will serve as a notice for the permanent act of disowning your family member. But it isn't as easy as this all the time.
Sometimes, one of the parties (normally the family member who's getting disowned) may refuse to sign the letter – or worse, the individual cannot be found. When this happens, the next best thing to do is to lodge a police report. 
There are also circumstances where the families of those who owe money to loansharks are often targeted to pay back the debts left by their family member. This would be another reason why it's best to lodge a police report to put a stop to the harassment. 
So, if your family member and you have cooperatively signed the letter – or even if things did not go smoothly...initiate step 2.
Step 2: Make a public announcement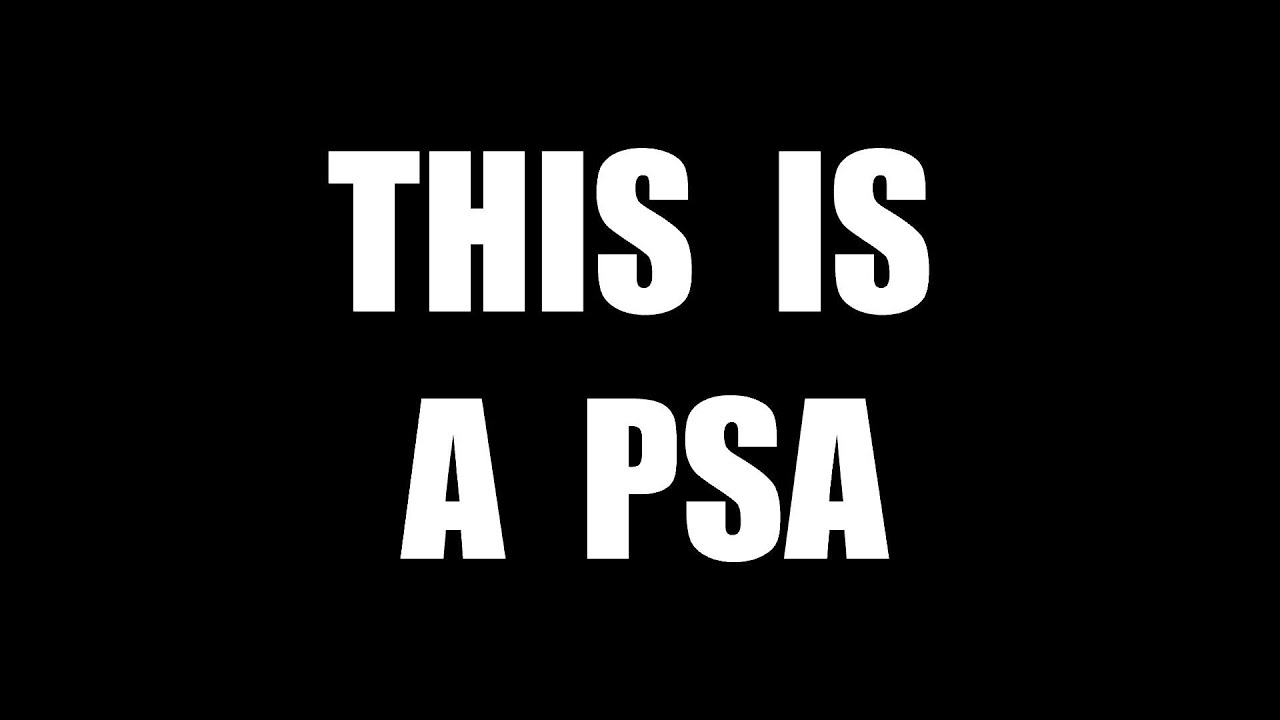 By public announcement, we mean advertising. But there are some exceptions to this. You can't simply update your Facebook status stating you want to cut ties with your family member – with 3 people liking it.
So, when it comes permanently disowning someone, there is a specific method as to how you can do so. Online social media platforms, such as Facebook, WhatsApp and Instagram will not be enough. Basically, the idea is to make it public, and indefinite. And the best way to do so is to publish it is on a local newspaper. 
Newspapers differ from social media posts in the sense that, once you've printed it on the papers as an article, there are literally no chances on going back on your words. We managed to speak to a spokesperson from the Malaysian Chinese Association Headquarters (MCA) and were told that publishing your decision to disown a family member in newspapers give the general public awareness towards the severing of ties between family members.
Hire a lawyer for any legal proceedings.

So whether you end things on good terms or not, you may wonder if you could remove a person's name from a family will (If there is one.) Some families write a will with a certain amount of money/property to be given to the beneficiaries (family members) to receive upon their deaths. However, if there is no will and the family member who has been disowned comes back to contest for the inheritance, this could be a problem.
If the person who wrote the will is still alive, it is best to amend the will immediately; before or even after publishing the disinheritance on the newspapers. However, if the maker of the will has passed away, and the estranged family member of yours comes back for his/her share in the will, the best thing now is to consult a lawyer to ensure all legal proceedings and property distribution are taken care of.
[READ MORE: Are Malaysian Family Trusts Only for Rich People?]
---