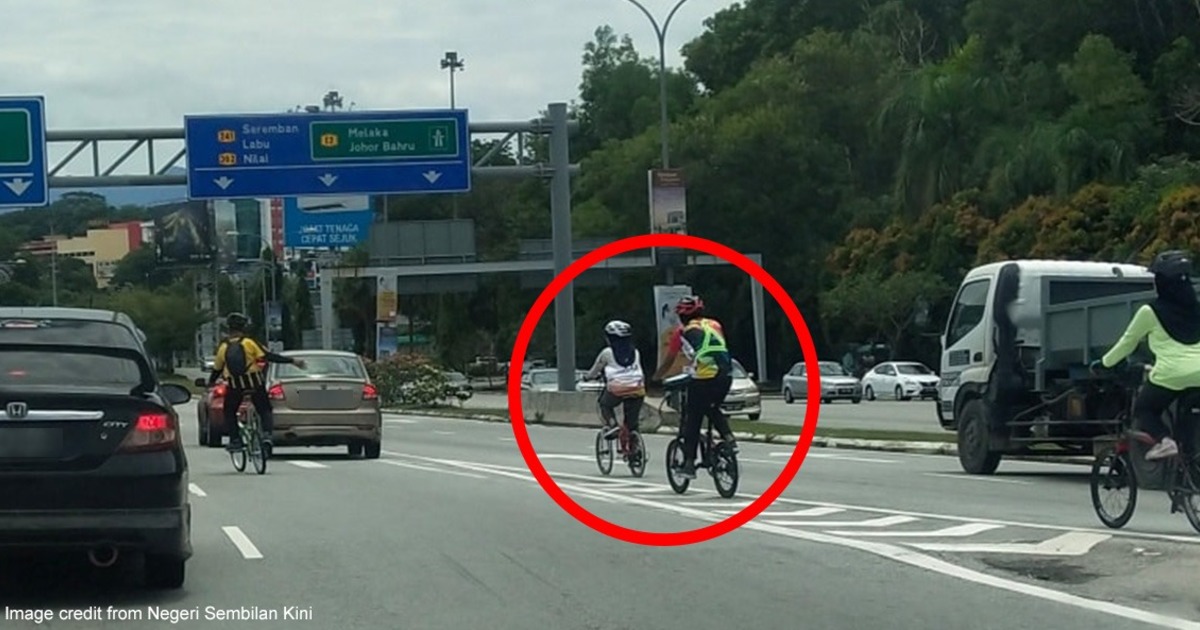 General
Is it legal to cycle on Malaysian highways?
over 4 years ago
JS Lim
This article is for general informational purposes only and is not meant to be used or construed as legal advice in any manner whatsoever. All articles have been scrutinized by a practicing lawyer to ensure accuracy.
---
Back in early September 2017, there was an incident on the LATAR highway where 4 paralympian bikers training for the ASEAN Paralympic Games were injured in what looked like a hit-and-run. The driver who turned himself in was later charged under Section 43 of the Road Transport Act 1987 for careless driving.
More recently, a group of cyclists on a highway in Seremban became viral, after pictures of them were shared on the Negeri Sembilan kini Facebook page.
These incidents have caused some people to question if the cyclists were not supposed to be cycling on the highway in the first place. So are bicycles even allowed to cycle on the highway?
It's not a crime to cycle on highways
Currently, the Road Transport Department (JPJ) can't stop cyclists from using the highway. Because cyclists don't pay road tax, they are out of JPJ's scope of authority. According to JPJ director-general Shaharuddin Khalid:
bicycles are not in the list of taxable vehicles that should be on the roads. Therefore, enforcement does not fall under JPJ. – Datuk Seri Shaharuddin Khalid, as quoted by The Star.
However, our laws do advise cyclists from doing so. The Malaysian Highway Code says under Rule 66 that cyclists should avoid highways (emphasis added):-
66. Always seek and use the safest route. Keep out of heavy traffic as much as possible. Avoid highways in particular, and fast traffic in general.
The Code also mentions that as the second slowest road user, cyclists need to be extra careful and one of the ways to stay safe is to avoid roads where other vehicles travel at high speeds, like highways. This rule doesn't make it a crime to cycle on the highway, but Section 68(3) provides that if you break the rules, it can be used against you in any court proceedings. This would also mean a driver who knocked you over could end up walking free by placing the fault on you instead.
If you were just wondering whether it's now okay for cyclists to ride out onto the highway and weave back and forth, actually they can't. Depending on how you were riding your bike and what conditions you were riding under, you might even run into problems with the law because…
Driving laws also apply to cyclists
Section 54 of the Road Transport Act 1987 provides that laws against dangerous driving, careless driving, and even drunk driving also apply to cyclists! Whether someone was driving "dangerously" or "carelessly" depends on the specifics of the situation, "including the nature, condition and size of the road and the amount of traffic which is or might be expected to be on the road". For example, driving a car at 100km/h in the fast lane might be normal, but driving at the same speed on a winding road will be considered dangerous driving.
Dangerous driving (Section 42) and careless driving (Section 43) are also defined differently, which are in short:
Dangerous driving – Driving recklessly or at a speed/in a way that endangers the public
Careless driving – Driving without due care and attention, or without consideration for others on the road
How to differentiate the two? As an example, if you suddenly change lanes without signalling – that may be considered dangerous driving because you are endangering yourself and others; but if you hog two lanes in the middle of the highway you might be charged with careless driving because it's inconsiderate.
Since it's dangerous for bicycles to be on highways, they could be charged for dangerous or careless driving. It is okay to ride in the emergency lane? What if it's only in the left lane? It's difficult to say exactly at what point riding bicycles on the highway will be considered dangerous or careless driving, but each case will depend on exactly what happened. If you actually dared to ride a bicycle out on a highway and end up actually getting charged in court for it, the fact that you rode out onto a dangerous road will be taken into consideration to prove that you were "driving recklessly".
Cycling groups can make arrangements with the authorities to use highways
Most people would agree that even if they were allowed to cycle on the highway, they wouldn't do it because it's dangerous. But there may be some cycling groups who want to do so for certain reasons. According to The Star, Transport Minister Datuk Seri Liow Tiong Lai has said that these groups should apply to local authorities and the police before using the highway. This was a reminder in response to an incident in Johor where 16 teenagers were riding illegally modified bicycles at night and got mowed down by a car.
"We also urge cycling groups who want to use highways to apply to the local authorities and police to help so that the safety of their convoy is taken care of," – Datuk Seri Liow Tiong Lai, as quoted by The Star
The authorities can make arrangements like setting up barriers to make it safer for cyclists who wish to use the highway. So it's more than just following the rules, they can help keep you safe as well. Some higher-profile arrangements have been done before such as when the LEKAS highway was closed to accommodate the RHB Shimano Highway Ride@LEKAS 2017.
There are other good biking routes in Malaysia to enjoy
If the highway isn't appealing to you but you're still looking for bike routes to use, check out these lists by The Star and Says for cycling spots in Malaysia which you might enjoy. Some of them are very scenic and close to nature, not to mention safe and legal. After all, when there's a wheel, there's a way!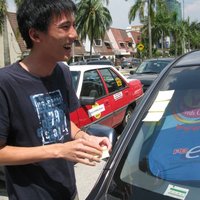 JS Lim
Jie Sheng knows a little bit about a lot, and a lot about a little bit. He swings between making bad puns and looking overly serious at screens. People call him "ginseng" because he's healthy and bitter, not because they can't say his name properly.
---