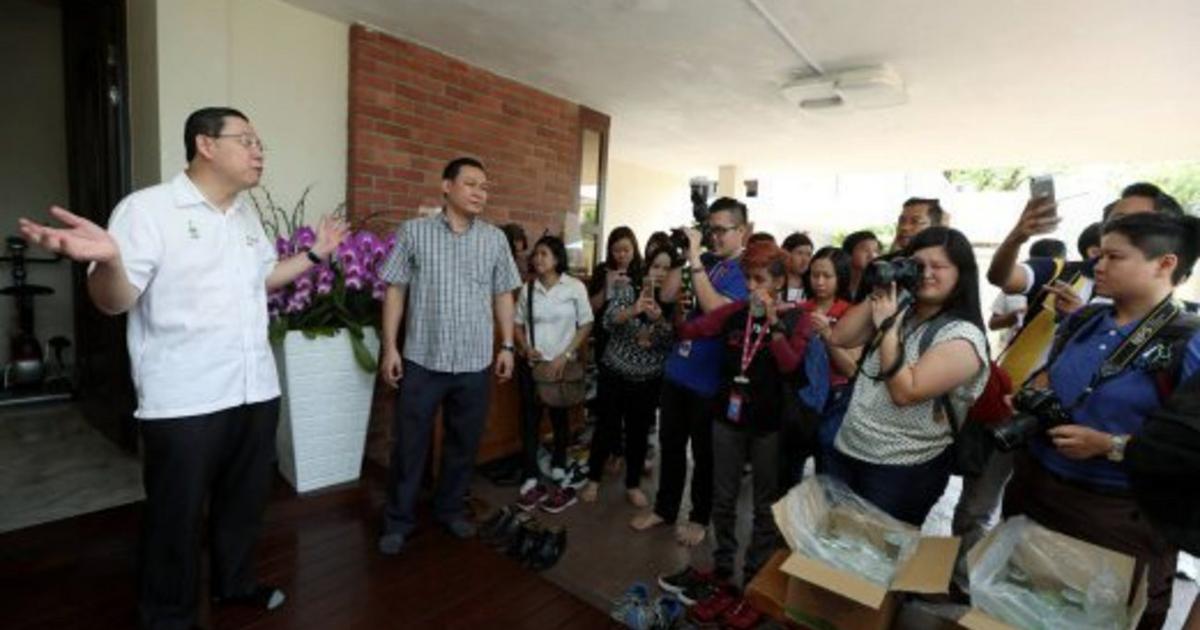 General
Investigating Lim Guan Eng - Part 2
over 2 years ago
---
Picture credit: nst.com.my
In the Part 1 of Investigating Lim Guan Eng, we went through the background of the issue, the accusations and we know who the concerned parties are. Now let's have a look at what possible laws may be relevant to this whole matter.
Possible offences?
Before we proceed any further we must be reminded that a person is innocent until proven guilty. The court will be the party who decides on facts and guilt. This is not a trial by media.
S 23 MACC Act:
Section 23 (1) MACC Act provides that:
Any officer of a public body who uses his office or position for any gratification, whether for himself, his relative or associate, commits an offence
Officer of a public body
An "officer of a public body" includes a person who is a member, an officer, an employee or a servant of a public body, and includes member of the administration, a member of Parliament or of a State Legislative Assembly ...
Gratification
Money, donation, gift, loan, fee, reward, valuable security, property or interest in property being property of any description whether movable or immovable, financial benefit, or any other similar advantage,
Elements of the offence
There is a need to establish that the person accused is:
Officer of a public body
uses position or office
for gratification.
The prosecution will need to establish that Lim Guan Eng used his office or position for gratification when he made some decision or took any action whether for himself, his relative or associate in relation to some matter in which he or perhaps his associate, has interest whether directly or indirectly.

Ms Phang is neither his relative nor his associate as defined by the MACC Act. Moreover, Lim Guan Eng stated that he did not sit on the Tender Board concerning Taman Manggis. Also, he stated that KLIDC was the highest bidder.
S 165 of the Penal Code
S 165 states:

Public servant obtaining any valuable thing, without consideration, from person concerned in any proceeding or business transacted by such public servant
Whoever, being a public servant, accepts or obtains, or agrees to accept or attempts to obtain, for himself or for any other person, any valuable thing, without consideration, or for a consideration which he knows to be inadequate, from any person whom he knows to have been, or to be, or to be likely to be concerned in any proceeding or business transacted, or about to be transacted, by such public servant, or having any connection with the official functions of himself or of any public servant to whom he is subordinate, or from any person whom he knows to be interested in or related to the person so concerned, shall be punished with imprisonment for a term which may extend to two years or with fine or with both.
What must the prosecution prove?
For a charge to stick, the prosecution need to prove elements of the charge. Here are some pointers in layman's terms as to what the prosecution will be required to prove:
Lim Guan Eng is a public servant
Lim Guan Eng purchased the bungalow
The bungalow was purchased at a price of which he knows to be inadequate
The purchase was from a person who is he knows is concerned with a business transacted by Lim Guan Eng
However, in s. 165 of the Penal Code it also states ... "or from any person whom he knows to be interested in or related to the person so concerned."

Is Ms Phang 'connected' to a person so concerned?
So now with the current accusations, there are parties attempting to connect Ms Phang to Lim Guan Eng via Tang and the Taman Manggis sale. Seems like a long shot, though.
Connected by association?
It must be noted that Ms Phang is not a shareholder or a director in KLIDC. She is merely a business partner of Mr Tang. Neither KLIDC is a shareholder in Winbond Management nor is Winbond Management a shareholder in KLIDC.
Hence, is it possible that the act of corruption of via 'proxy' arises?
Picture credit: malaymailonline.com
Any similarity with Khir Toyo's case?
Only obvious similarities are that:
Property purchased below the market value
Both claim they had no idea of actual market value at point of purchase
Buyer heads the state government
One of the 'critical' elements in Khir Toyo's case
The seller has dealings with the Selangor state government via PKNS, of which Khir Toyo was Menteri Besar of at the relevant time.
In Lim Guan Eng's situation, there is no such close connection, it would seem ... for the moment, unless being a business associate of a third party is deemed as creating that connection.
The clincher
Now, more allegations have surfaced claiming that that:
during the tender of the Taman Manggis land, the stipulation was for a medical facility to be built and managed
a letter purported to be written by the Land Office on 7 December 2011, approving the land use to be amended to 30% medical facilities and 70% for service suites & hotel
Will the prosecution now state that as the Chief Minister, the EXCO member in charge of Land Affairs and Land Development for the state and Chairman of the State Planning Committee, it is certain that Lim Guan Eng is aware of this change, which would have needed his approval, and that this approval is the "you help me, I help you" act?
Is it not uncommon for changes to be made, as development plans also change?
It will be most interesting to follow this matter if it goes to trial. We will see what real evidence is available to both sides and not just scrape what we have from the internet and the media.



It surely will be fun to watch the advocacy skill of the prosecution and defence lawyers in court when attempting to prove their case.
Now where's the popcorn?
This article is for informational purposes only and should not be taken as legal advice. Every situation is unique and dependent on the facts (ie, the circumstances surrounding your individual case) so we recommend that you consult a lawyer before considering any further action. All articles have been scrutinized by a practicing lawyer to ensure accuracy.
---