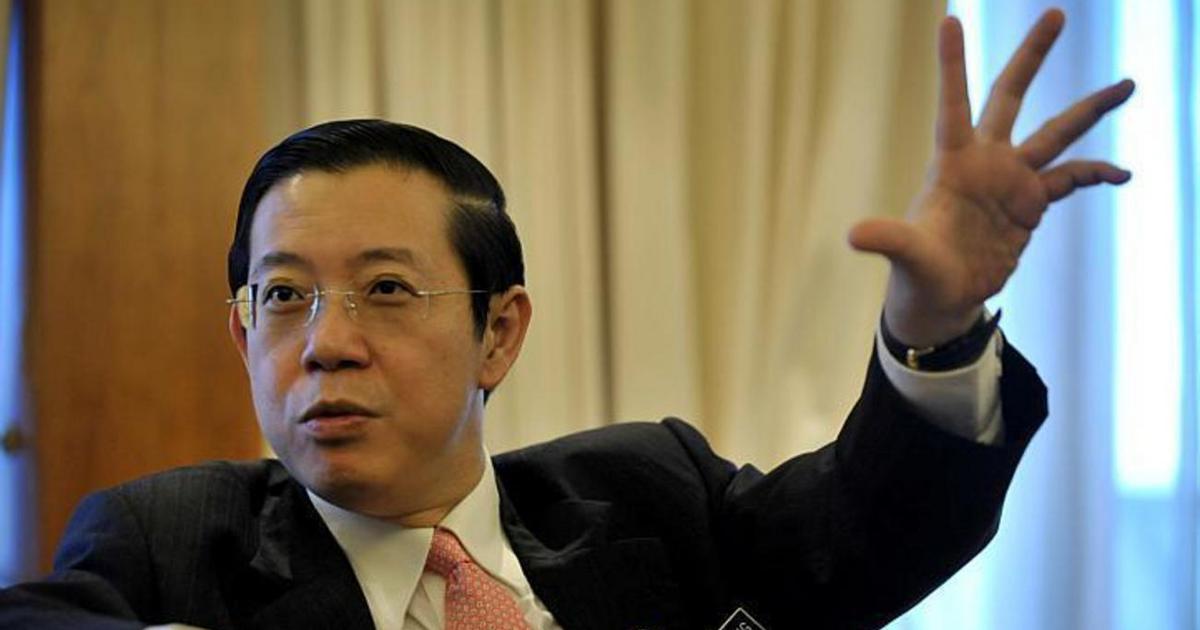 General
Investigating Lim Guan Eng - Part 1
over 6 years ago
DenningMR
This article is for general informational purposes only and is not meant to be used or construed as legal advice in any manner whatsoever. All articles have been scrutinized by a practicing lawyer to ensure accuracy.
---
Picture credit: mole.my
MACC opens investigation paper on Penang CM
The Malaysian Anti-Corruption Commission (MACC) Penang has commenced a probe after opening the investigation paper into Penang Chief Minister Lim Guan Eng controversial RM2.8 million bungalow purchase.
Its director, M. Samarajoo said MACC only received a report last Friday and will give feedback after investigations are wrapped up.
A lot has been said about this matter since the matter was brought up in Parliament last week. But we need to put things in perspective. We need to see what are the legal issues. We need to look beyond all the political rhetoric.
Some background
Picture credit: malaysiakini.com

Lim Guan Eng purchased a bungalow at Jalan Pinhorn, Penang for a reported sum of RM2.8 million. He has been renting the property since July 2009, I guess he felt it's time to grow some roots in Penang by acquiring a home.
The seller is one Ms Phang Li Khoon.
The accusations
So, the Member of Parliament for Tasek Gelugor, Datuk Shabudin Yahaya, raised this matter in Parliament. He found that the sale was under priced.


Datuk Shabudin was of the opinion that the property in question has a market value of around RM6 million. To drive in the stake deeper, Datuk Shabudin linked the sale of the bungalow to a sale of state land, known as Taman Manggis in Georgetown, Penang, to this bungalow transaction.
He is implying that there might be a connection between the cheap bungalow price and the sale of the land known as Taman Manggis to a company known as Kuala Lumpur International Dental Centre Sdn Bhd (KLIDC).
KLIDC announced that they will develop Taman Manggis and will build a dental centre and hotel. This is to promote medical tourism for Penang.
He felt that there is something not right about this transaction and called upon the authorities to look into this matter.
Accusations in cyberspace
The accusations in cyberspace is rife. Many who oppose Lim Guan Eng accuse him of wrong doing because:
Bungalow was purchased cheap
Seller is a 'business partner' of a shareholder/director of KLIDC, one Tang Yong Chew
Is there any truth? Well, only time will tell ... till then these remain as mere accusations.
Taman Manggis
Picture credit: themalaysiantimes.com
Taman Manggis is located on Penang island, it is a piece of land sandwiched between Jalan Burmah, Lorong Selamat and Jalan Zainal Abidin.
In 2012, it courted controversy when the land was successfully sold via open tender to KLIDC. Controversy arose as many who opposed the sale to KLIDC felt that Taman Manggis builds public housing or low-cost houses for rent on that land (PPR).
It must be noted that Phase 1 of the Taman Manggis was developed as PPR homes.
Who is who?
So coming back to the Jalan Pinhorn bungalow, we need to know who is who. Here is a list of the players:

Lim Guan Eng – Chief Minister of Penang and purchaser of bungalow at Jalan Pinhorn
Ms Phang – seller of bungalow at Jalan Pinhorn, shareholder and/or director of Winbond Management & Consultant Sdn. Bhd.
Tang Yong Chew – shareholder and/or director in KLIDC, Winbond Dental Laboratory Sdn. Bhd. and Winbond Management & Consultant Sdn. Bhd.
KLIDC – the purchaser of Taman Manggis through an open tender
Caveat: This chart is prepared by a netizen known as Colin Tan, AskLegal does not endorse the authenticity of its contents nor support any of the allegations contained therein
Possible offences
Before we proceed any further we must be reminded that a person is innocent until proven guilty. The court will be the one who decides on guilt. This is not a trial by media.
So what are the possible offences?
Section 23 of the MACC Act 2009 - Offence using office or position for gratification
Section 165 of the Penal Code - Public servant obtaining any valuable thing, without consideration, from person concerned in any proceeding or business transacted by such public servant
Got your bearings yet? I hope so, because in the next part we shall look into the elements that are required to prove the offence under either S. 23 of the MACC Act or S. 165 of the Penal Code.

---