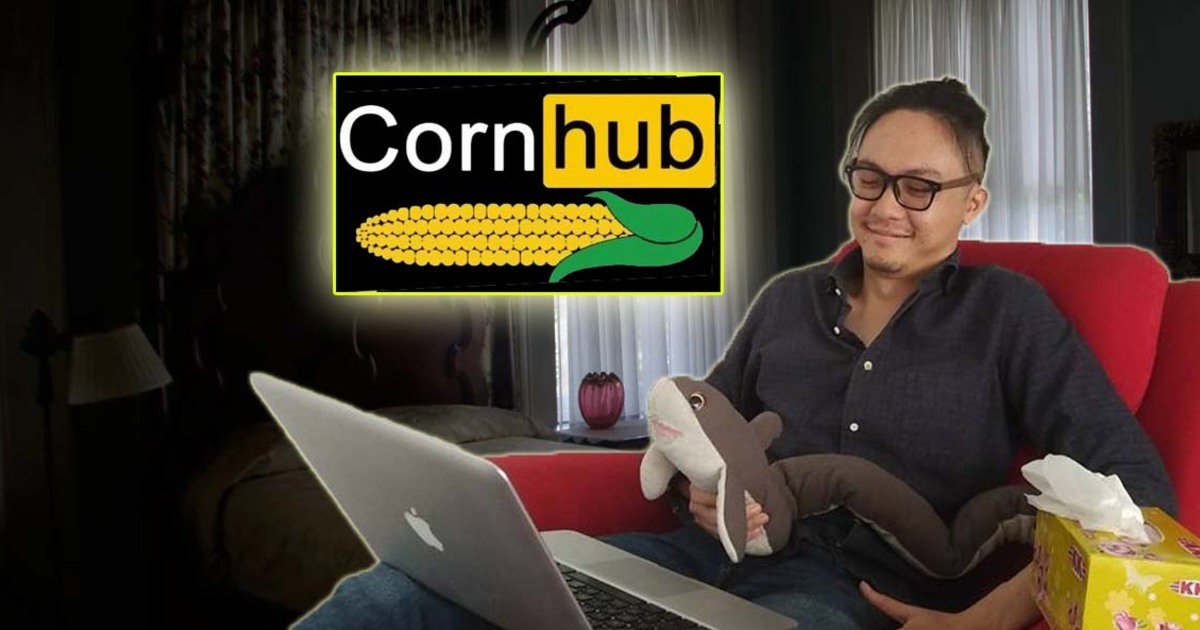 Criminal,General
Is it a crime to watch porn online in Malaysia?
over 5 years ago
chiahoong lim
This article is for general informational purposes only and is not meant to be used or construed as legal advice in any manner whatsoever. All articles have been scrutinized by a practicing lawyer to ensure accuracy.
---
[Artikel ini juga tersedia dalam Bahasa Malaysia. Klik sini untuk baca!]
Malaysia is well known for having one of the tightest regulations in regards to media in the world, especially censorship. Our country was ranked at 146 out of 180 countries (the higher the number, the stricter) in the Worldwide Press Freedom Index by Reporters Without Borders, in 2016. One of the subjects of these censorship laws and regulations is pornography – incidentally a topic that Asklegal gets A LOT about, specifically whether it is legal to watch porn online in Malaysia. Well, we're here to deliver.
So recently, there's been news that the Malaysian authorities will be using software called Internet Crime Against Children — Child Online Protective Services (ICACCOPS) to monitor our one-handed surfing activities on porn sites in real time – including time spent on the site, uploads, and downloads. As you can tell from the name of the software, this monitoring is intended to combat the access and distribution of child porn online, as Malaysia is the highest consumer of child porn in Southeast Asia. 
But while child porn is definitely, confirmed, 100% illegal; what if you were just watching "regular" porn? Will you get a knock on the door from the PDRM or the MCMC?
Before diving into the law on pornography, what constitutes "porn" in Malaysia? It seems like there's no specific definition on what pornography is in the legal context in Malaysia, but what we do have is the term "obscene". Under Section 292 of the Penal Code, "obscene objects" are mentioned, and our courts have a pretty liberal stance of what these objects can be. They can range from books to DVDs, and even video clips. 
Also, we're only answering the question based on WATCHING porn online. This doesn't include creating, distributing, selling, or sharing, which fall under different laws and carry different penalties; so you may want to put off that career change for the time being. 
That's cleared up, so we can start with something a little more retro; which is to say, any medium before streaming became available.
It's a crime to "own" porn
Again, Section 292 of the Penal Code is particularly of note:
(a) sells, lets to hire, distributes, publicly exhibits or in any manner puts into circulation, or for purposes of sale, hire, distribution, public exhibition or circulation makes, produces or has in his possession any obscene book, pamphlet, paper, drawing, painting, representation or figure or any other obscene object whatsoever;
There's a lot of activities that are listed in the section, but the most relevant one to the everyday Malaysian is "has in his possession". It's basically illegal to possess anything that's pornographic in nature. This includes magazines, pictures, DVDs, and as mentioned above, video clips. This seems to apply to only pornographic material that you have on you, and not, say, if you watch it on the internet. 
If found guilty of said offence, individuals can be fined up to RM 10,000, jailed for up to 3 years, or both.
That's not all. The Film Censorship Act 2002 also refers to pornography in the context of an offence:
5. (1) No person shall— (a) have or cause himself to have in his possession, custody, control or ownership (of)… any film or film-publicity material which is obscene or is otherwise against public decency
This Act focuses more on obscene materials that are in the form of film. Offenders may expect to be fined between RM 10,000 to RM 50,000, imprisonment of up to 5 years, or both. One case involving this Act is where the "Datuk T Trio" showcased an obscene film involving a person that resembled Datuk Seri Anwar Ibrahim. The perpetrators were fined in default of jail (they'd rather pay than go to jail). Another case in 2016, infamous "sex blogger" Alvin Tan and his girlfriend were charged under this Act but were acquitted in 2016. They were charged with displaying pornographic images on their blog.
So now you know that you can be guilty of an offence if you have a porno DVD in your possession. What about if you stream it from sites such as one that rhymes with Corntub?
Watching porn online is technically A-OK
Yep, you read right. There's no laws against watching porn online. The thing is, you can't HAVE it on your PC/Laptop/Tablet/Phone, though, because that would contravene the Penal Code and the Film Censorship Act. What we do have is the Malaysian Communications and Multimedia Content Code, and the website blocking, both by the Malaysian Communications and Multimedia Commission (MCMC). 
The Content Code quite a wide range of content, from porn to content with bad language, and even advertisements. Lets see what they have to say on porn specifically.
Any portrayal of sexual activity that a reasonable adult considers explicit, and pornographic is prohibited.
It's meant as a catch-all for anything that even resembles porn. This reinforces the notion that pornography should be illegal to view online as well. However, this is only a code of conduct, and not an actual Act of Parliament, and as such, you do not technically commit an offence if you watch porn online.
As a side note, this code covers child pornography as well, and states that it is strictly prohibited. This area is now governed by the Sexual Offences Against Children Act 2017. Child pornography is absolutely illegal (and horribly disgusting) and, if guilty of any of the wide array of offences related to child pornography, punishment includes a varying amount of fines, jail terms and whippings. 
On to the website blocking by the MCMC. Since the MCMC has started blocking websites from the late 2000s, they have gone on to block websites including but not limited to: pornography, "seditious" websites, gambling websites, and pirating websites. Don't forget that one time when the game 'Fight of the Gods' was blocked here too. 
(im)Moral of the story: Don't download
Not that we're advocating for the consumption of pornography, but, the TL;DR of this article is:
You will get in trouble if you're caught having porn. Porn magazines, indecent photos or videos in your devices, the works. It doesn't matter who bought or downloaded it – if it's on your device (or even if you were using someone else's device, it's on you. It doesn't even matter if you had no intention of uploading or sharing it. Just having possession is enough to get you into trouble.
If you're watching porn online, there's technically no law that you're breaking. You'd probably upset your parents if they caught you doing it though.
Don't download or upload porn. Sharing is scaring.  
Anything involving minors is a strict no-no.
To end the article, here's some interesting statistics: apparently, Malaysia is in 8th place for "countries with the longest average session time" for watching porn online, while Malaysian women rank 7th highest in the world for accessing porn on-the-go. We can maybe pat ourselves on the back for this one: but wash your hands first. 
---