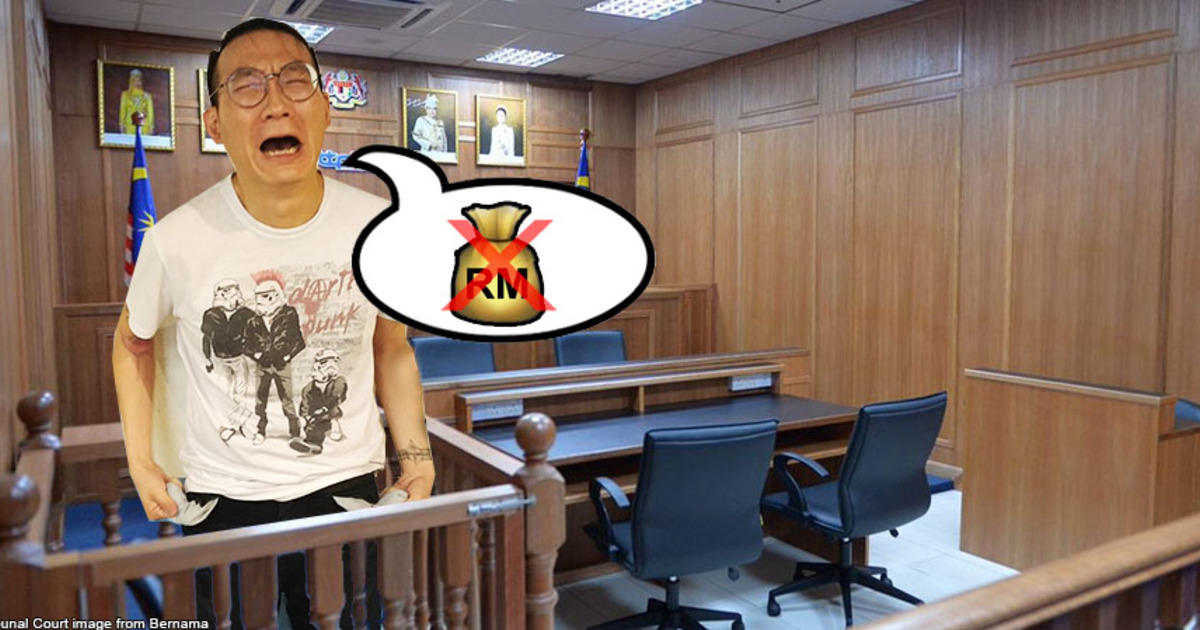 Civil,Criminal
What to do if you can't afford a lawyer in Malaysia?
about 5 years ago
Denise C.
This article is for general informational purposes only and is not meant to be used or construed as legal advice in any manner whatsoever. All articles have been scrutinized by a practicing lawyer to ensure accuracy.
---
Have you ever been in that situation where you wanted to sue someone because they broke the contract that you guys made but you didn't have enough money to hire a lawyer? Or maybe you paid thousands for a plasma TV and it came damaged but the shop refused to refund you for it and you couldn't sue them?
Maybe you were even hauled off to the police station as a suspect and you wanted a lawyer to advice you on your rights but you didn't know if you could afford to pay for one. 
If you have ever been in the situations above or any other situation where you needed a lawyer but couldn't afford one, here's the good news...
Malaysia has three kinds of legal aid bodies to choose from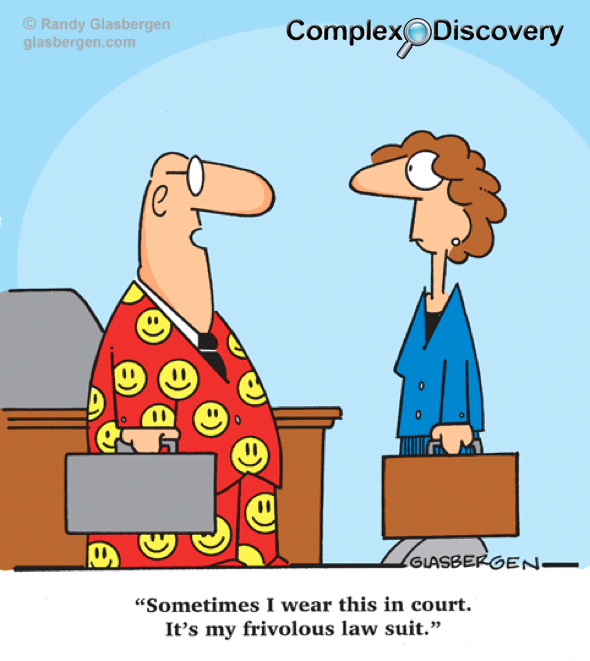 The first thing you need to know is that legal aid is divided into:
Legal advice (which is free from all three legal aid providers and covers all areas of the law) – legal advice is when you receive advice from lawyers regarding the law. This may or may not proceed to court
Legal representation (which is only provided for certain areas of law and is subsidised) – legal representation is when your case goes to court and you appoint a lawyer to argue on your behalf
Both these forms of legal aid are provided by three different legal aid bodies in Malaysia. 
The first body is the the Legal Aid Department that is funded by the government and handles certain criminal and civil cases. 
The second is the Bar Council and they have offices across the different states of Malaysia. The Bar Council is privately funded by members of the Bar (lawyers) and provide legal aid for areas of family law, employment law and criminal cases. 
The third body is specifically for criminal cases only. This is known as the National Legal Aid Foundation (commonly known as YBGK) and it started operating in 2012 to cover the gap left by the Legal Aid Department and the Bar Council. 
As a quick note, civil cases are when you sue another person for things like a breach of contract, child custody, etc. Criminal cases, on the other hand, are when you have been charged with committing a crime and it is an action the government brings against you. Bear in mind that legal aid is different from pro bono services. Legal aid is provided through the three bodies mentioned above by their panel lawyers while pro bono work is taken on by individual lawyers at their own expense. In short, legal aid is an institution (sort of) and pro bono is through individuals.  
Now that you know that there are 3 kinds of legal aid services, let's get down to the more important things like how do you qualify for it and what do you have to do. We will cover these issues under separate headers for each legal aid centre. However, there is one super important thing you will be seeing throughout the article and that is...
You have to pass two tests in order to qualify for legal aid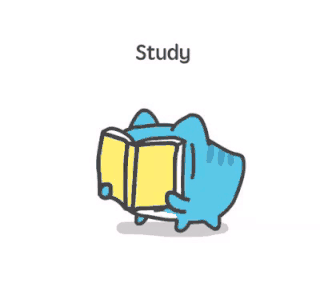 All three legal aid providers employs what is called the means test. 
This means test is essentially to find out if your financial capabilities fall within the necessary boundaries before legal aid is granted to you. The Legal Aid Department allows you to try out an online test to see if your financial capacity makes you eligible for legal aid but don't be disheartened if the results show that you don't qualify for legal aid because the results from the online test are not considered final.
As for the Bar Council and YBGK, you have to walk in to their offices and fill out a form for them to assess your financial capabilities. 
The second test is only done by the Legal Aid Department and the Bar Council and it is known as the merits test. 
The merits test is basically where the legal aid bodies weigh the merits of your case and see whether or not there are reasonable grounds to grant you legal aid. It basically means that if you are approaching the legal aid bodies for help in a frivolous claim, you wouldn't be granted help. The YBGK doesn't have a merits test as it is a right for you to be represented by a lawyer in criminal cases if you choose to be represented. 
Legal Aid Department ("LAD")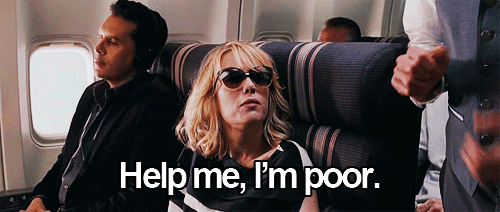 This legal aid comes from the Legal Aid Act 1971 ("LAA 1971") and provides legal services for Malaysians at a subsidised rate. This means that you would still have to pay a certain amount but it would be considerably cheaper than engaging a lawyer of your own. 
The type of cases which are handled by the Legal Aid Department ("LAD") can be found in the Second and Third Schedule of the LAA 1971. The Second Schedule deal with criminal cases while the Third Schedule lists down all the civil cases that the Department handles. 
As a general rule, the LAD only handles criminal cases after the person has admitted to committing the crime and only helps the person to mitigate whatever sentences they may receive. There are two exceptions to this general rule:
Where offences have been committed under the Child Act 2001
Where the offence is a minor offence under the Minor Offences Act 1955
An example of how the general rule works is this:
Ali has been charged with theft and he admits to committing the crime.
The judge has sentenced Ali to 7 years in jail but Ali is the sole breadwinner for his family.
Ali can get legal aid to help mitigate his sentence to a lighter one. 
An example of the exceptions to the general rule:
Ali has been charged with an offence under the Child Act/Minor Offences. 
Ali pleads not guilty to the offence.
Ali would be able to receive legal aid despite not pleading guilty and going to trial.
The list for civil cases is as follows:
Family cases
Padi cultivators' tenancy (we googled – this falls under the Padi Cultivators (Control of Rent and Security of Tenure) Act 1967 and is about renting paddy fields)
Small estate (distribution)
Road accidents
Moneylenders
Hire-purchase 
Tenancy matters
Probate and letters of administration
Adoption
Consumer claims 
Aside from covering civil and criminal cases, the LAD also provides help for Syariah cases (civil only) and provides mediation services for both civil and Syariah issues. An important point to note is that even if your case is beyond the jurisdiction of the LAD, the LAA 1971 allows you to make an application to the Director General to request for an exemption. 
Recently in 2017, the government came up with an amendment to the LAA 1971 which introduced the legal companion service. This legal companion service is meant to provide help and comfort to the guardian of a child who has been a victim of a crime. This legal companion will advice the guardian of the child, accompany them during court proceedings, and at times, speak on their behalf. You can read up on the amendments here.
As to how to register for legal aid, you would have to walk into any of their branches (you can find the full list here) and register for it by filling up some forms and and paying the registration fee of RM10. 
Another thing you need to note is that because this is merely a subsidised service, you may be required to pay a certain sum to the LAD. This is on top of the RM10 you would have to pay for registration and the amount payable depends on your yearly salary as well as your individual case. As you can see from the image below, if you are earning less than RM30,000 a year, your legal aid is free.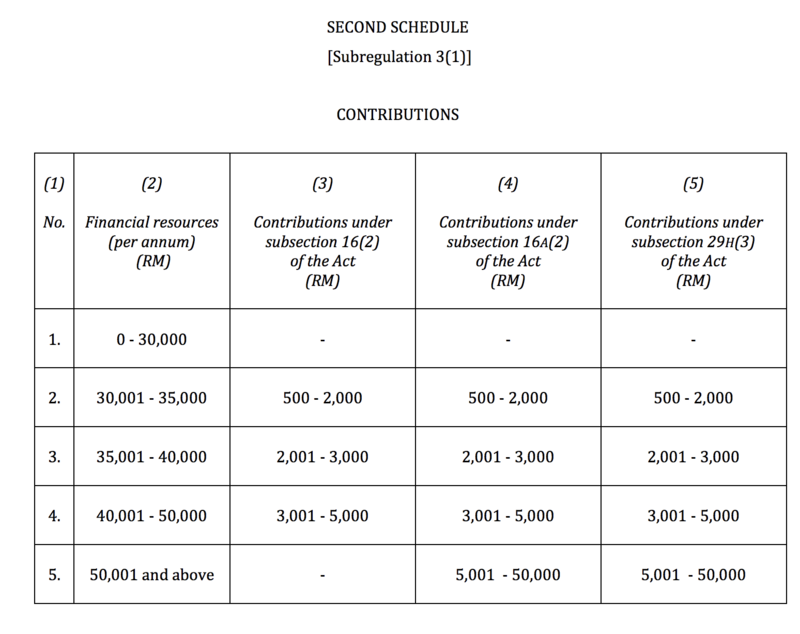 The next provider of legal aid, the Bar Council of Malaysia operates slightly differently…
Bar Council ("LAC")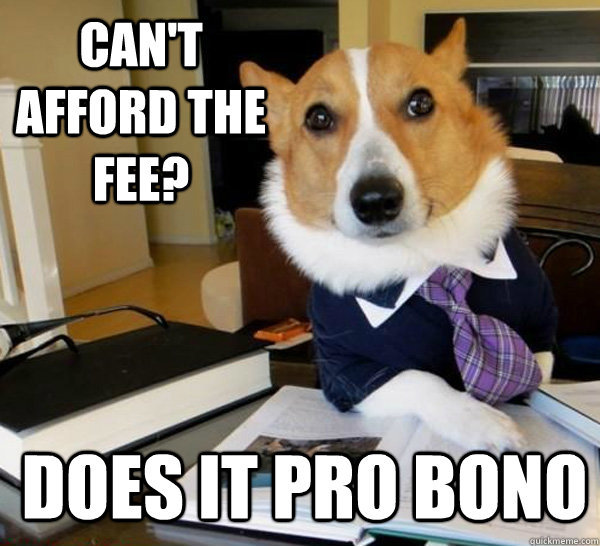 The Bar Council's legal aid ("LAC") only covers cases relating to family law, employment law, Syariah cases, and criminal cases. The first key difference is that unlike the LAD, the LAC also covers criminal cases for when the accused pleads not guilty (he claims trial). Let's tweak our Ali example given above:
Ali has been charged with theft and he claims that he did not commit the crime.
Ali is said to have claimed trial by pleading not guilty.
Ali can get legal aid to help prove his innocence.
Another thing to note is that you do not have to pay for legal fees under the LAC. It is absolutely free of charge and even covers documented and undocumented foreigners (unlike the LAD which is for Malaysians only). You can read more about the differences between the LAD and the LAC here. 
However, even though the LAC does not charge a single cent for your legal fee, you would have to pay for filing fees in court. Filing fees are not part of the legal fees that lawyers usually collect but they are part of the court fees that you would have to pay. The filing fees are waived if you obtain legal aid through the LAD but not if you obtain legal aid through the Bar. If you win the case, the court might allow you to claim for the filing fees that you have paid for so it is important to keep a proper record of it. 
If you are getting a little confused as to what you have to pay for, let's break it down for you guys:
Legal fees (to the lawyer):
LAD - Yes
LAC – No
Filing fees (to the court):
LAD - No 
LAC – Yes
If you are curious, the legal aid provided by the Bar Council is fully funded by lawyers and you can find a list of their offices here. You can also read more about the programmes that they offer here. 
As mentioned above, there is a third legal aid body which is the...
National Legal Aid Foundation ("YBGK")
The YBGK only covers criminal cases (including Syariah criminal cases) for all Malaysians and is funded by the government but managed by the Bar Council. This means that in Peninsular Malaysia, the YBGK operates through the LAC and in Sabah and Sarawak, they work through the LAD and the Sabah Law Association/Advocates Association of Sarawak. You can find the full list of their centres here. 
As for payment, if you earn less than RM25,000 per year, the legal aid is provided free of charge. However, if you earn between RM25,000 – RM36,000, you would be charged a rate that is determined by the YBGK's Board of Directors. 
The legal aid provided by YBGK will cover all stages of criminal cases e.g arrest, remand, bail application, mitigation. Any kind of criminal cases will be given legal representation (if you pass the means test) except for crimes that carry the death sentence (such as murder). 
At the end of the day, 
Don't be afraid to reach out for help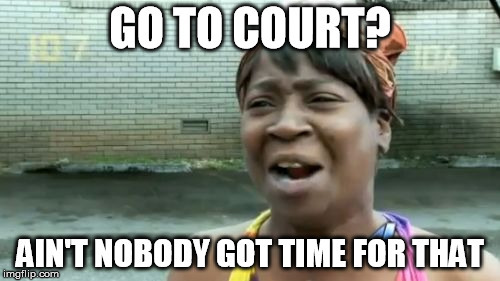 As mentioned above, all three forms of legal aid agencies provide free legal advice so if you are ever in a pickle, feel free to contact them at the numbers below:
Legal Aid Department – 03 8885 1000   
Bar Council – 03 2072 2051
YBGK – 1-800-88-9245
It would also be good to call them prior to walking in so that you can ask them what kind of documents you are required to bring to save yourself from the extra trip. 
---