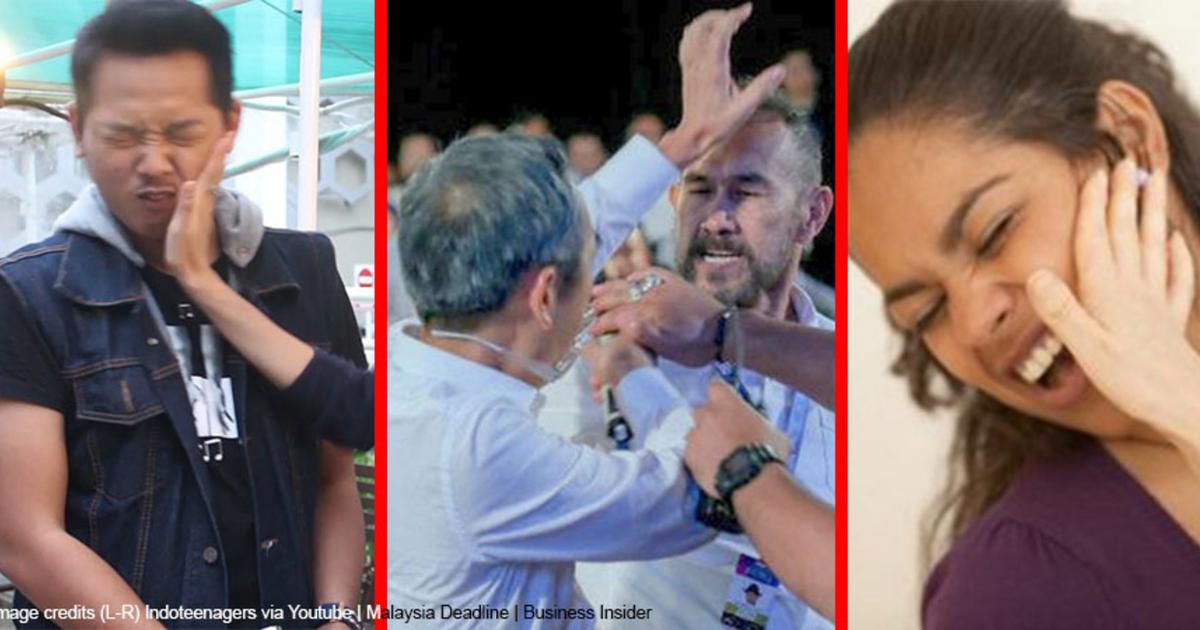 Civil
Here's what to do if you get slapped/punched in public in Malaysia
about 5 years ago
UiHua
This article is for general informational purposes only and is not meant to be used or construed as legal advice in any manner whatsoever. All articles have been scrutinized by a practicing lawyer to ensure accuracy.
---
[Klik sini untuk versi Bahasa Malaysia]
A couple of months backs, a video of local movie director David Teo being slapped in front of a live audience, cameras, and the Prime Minister went viral. In the incident which took place during the National Transformation 2050 event on May 17th, actor and comedian Sulaiman Yassin slapped David Teo for "being disrespectful" towards the PM Najib. You can watch the video here.
Image screencapped from Youtube by Free Malaysia Today
However, the situation seemed to have been amicably resolved as both parties shook hands at the end of the night, with David Teo saying he was not pressing any charges.
But recently, local actor Sharnaaz Ahmad was fined RM1,200 after pleading guilty to punching a Bangladeshi worker at the Kuala Lumpur Golf & Country Club. 
These incidents bring about a really interesting scenario... what can (and should) you do if someone slaps you in public, even in less high-profile circumstances? Of course this also applies to other forms of physical violence such as punching, shoving, or kicking.
So, the first thing to keep in mind is...
Do NOT slap the person back!
Assuming that you weren't the person who threw the first punch (or slap), it's best to not retaliate unless your well-being is in further danger. Instead, you can take the following measures:
Move away from the person.
Take physical or evasive action to stop the person from hitting you.
Push the person away from you.
Find the closest authorities (like the police) and get protection from them.
This is to avoid further escalating the situation, and to prevent yourself from getting into legal trouble of your own. While Malaysian law provides you with the right to self defense under Sections 96 - 106 of the Penal Code, there are several exceptions that remain a grey area depending on the circumstances of the case. These include your right to self defense being withdrawn - and possibly having charges lodged against you - if you had the opportunity to contact the police, and the hugely debated clause of not inflicting more harm than necessary on your assailant:
Section 99 of the Malaysian Penal Code - Acts against which there is no right of private defence (In part):
(3) There is no right of private defence in cases in which there is time to have recourse to the protection of the public authorities.
(4) The right of private defence in no case extends to the inflicting of more harm than it is necessary to inflict for the purpose of defence.
It also goes without saying that if you were the person who struck out first, then you'll be at the receiving end of of this article. This also applies even if you were provoked into hitting out first.
[READ MORE: Why do some Malaysians get arrested for killing robbers in self defense?]
First things first, you should lodge a police report
For illustration purposes only. Original image from Ipoh Barat Voice.
There are two courses of action which you can take - criminal or civil. A police report is required to initiate a criminal investigation.
Once the report has been lodged, the police can start investigating into the matter and, depending on the outcome of their investigation, press criminal charges against the person who slapped you. What this means is that the slapper will be charged under the relevant laws and, if found guilty, be punished according to these laws.
For example, the person who slapped you may be charged under Section 322 of the Penal Code for voluntarily causing grievous hurt, in which the punishment (Section 323) is a maximum of a year in prison and/or a RM2,000 fine if found guilty.
It should also be noted that in some cases, the person doesn't need to actually hit you. A verbal threat followed by a physical action - such as saying "I will slap you" and an outstretched hand - can be considered assault. Just saying "I will slap you" does not.
Section 351 of the Malaysian Penal Code - Assault (in part):
"... Explanation—Mere words do not amount to an assault. But the words which a person uses may give to his gestures or preparation such a meaning as may make those gestures or preparations amount to an assault."
But whether or not the police press charges, the police report will also serve as written documentation which can be used in your next course of action - a lawsuit.
Next, decide whether or not you want to file a lawsuit
A lawsuit is the civil course of action you can take, meaning that you are taking legal action against the person who slapped you in your own personal capacity.
If you are planning on suing the person, there are two options to consider - whether to sue the person while the police investigation is still ongoing, or as a "backup plan" in the event that they don't press charges. This is because lawsuits can be expensive and time-consuming, as you will need to hire a lawyer on your own and make time to attend legal proceedings. It might be prudent to first seek advice from a lawyer before initiating a civil suit.
If you do file a lawsuit, this will come under tort law. Tort law can be quite complicated to explain, but it's basically an avenue for you to be compensated for personal losses or damage incurred by a third party.
[Read more: What is tort law?]
Your lawyer will be able to advise you further on which tort to sue under as it highly depends on the circumstances of the case, but a common one in this scenario will be the Tort of Assault. In this instance, the Tort of Assault is similar to its Penal Code counterpart whereby you don't necessarily need to be hit; a verbal and physical gesture alone may suffice.
While many might associate compensation from a lawsuit with money, it can actually take other forms; or a combination of both. For example, if you were slapped in front of a bunch of friends and felt deep embarrassment, you can opt to negotiate for a public apology from the person who slapped you during the settlement. This apology can be made on Facebook or - if you want to be dramatic - as a paid announcement in a newspaper. Again, a lawyer can advise you further on this.
Lastly, don't forget the witnesses!
Whichever course of action you decide to take, it's best if you have an impartial witness to corroborate your version of events. Remember - the person who slapped you can very well deny the incident took place, or say you provoked them into hitting you!
The most straightforward way is to get the details of the people who witnessed the incident so that they may give their statements for the lawsuit or the police investigation. A video recording may also help, either from a mobile phone or if there's a CCTV nearby.
Again, while it may be tempting to retaliate or give in to a person taunting you to hit them, don't take the bait. Being slapped is one thing, but to find yourself suddenly on the wrong side of the law may be another...slap in the face.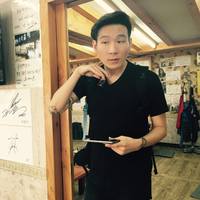 UiHua
Chief keyboardist at Asklegal. Don't ask me legal questions. Ask me about the tramp joke instead.
---