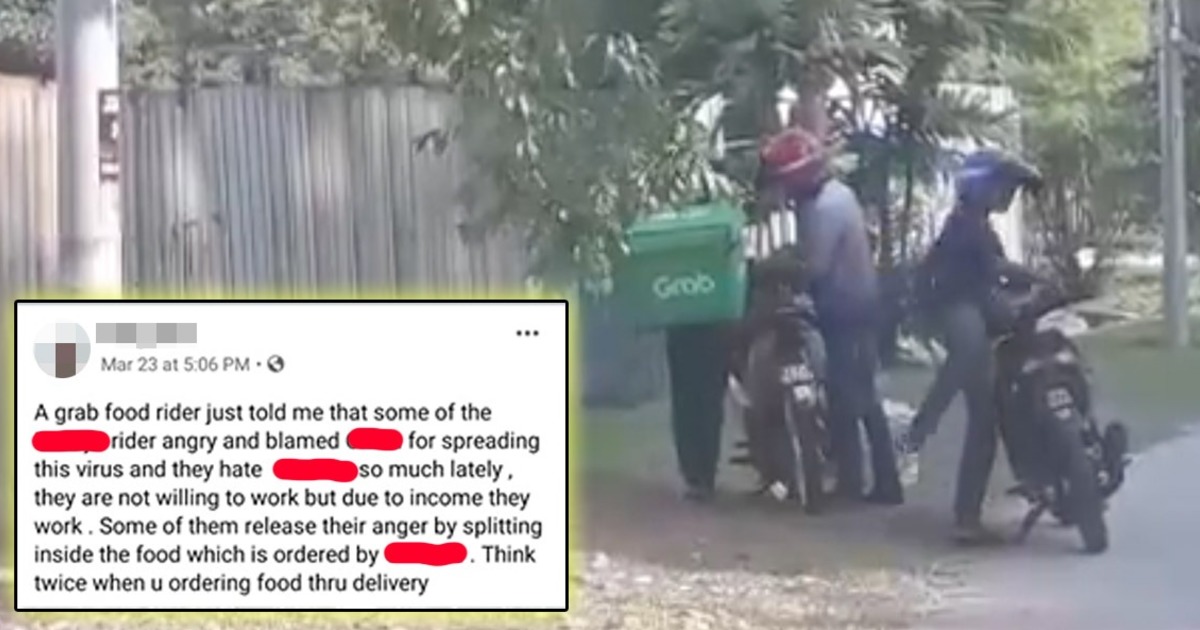 General
We fact-check 5 social media posts that went viral during the MCO
almost 3 years ago
Mikaela A
This article is for general informational purposes only and is not meant to be used or construed as legal advice in any manner whatsoever. All articles have been scrutinized by a practicing lawyer to ensure accuracy.
---
For the last two to three months, the one thing everyone hasn't stopped talking about is Covid-19. With things getting more serious over the last few weeks, people are getting more concerned for themselves and their loved ones. And so especially during this MCO, perhaps out of concern (or perhaps out of boredom), Malaysians have been forwarding Covid-19 related messages without even checking whether or not they're true.
If you go through your own phone right now, you might find a whole lot of medically sketchy messages from a concerned uncle or aunty to not eat chicken meat because there's coronavirus in it, or to sunbathe daily to kill the virus. Or you might also find some more logical-sounding ones such as that Covid-19 is actually airborne.
But while some of them might make sense, how many of them are actually true? There have been so many viral WhatsApp forwards that have been going around, that it would be impossible to list them all here—but here are 5 of them that our team have personally come across and debunked.
1. Leave your letters in the mailbox for more than a day… to disinfect them

Background: 
At the end of March 2020, this message went around Facebook and WhatsApp cautioning people to not touch any mail or packages given by a postman because a Poslaju worker had been tested positive for Covid-19. It also said to leave the item in the mailbox for more than a day, until the virus 'died'.
Myth or truth:
MYTH
Fact check:
Pos Malaysia quickly took to their social media to refute these claims, stating that none of their workers were infected in the first place. So, there was no reason for anyone to believe that the mail or packages they were receiving were contaminated. Popular myth-buster Sebenarnya.my also verified that this was merely a piece of fake news.
But here's the thing – even if a postman did get infected with the virus, another reason this message wouldn't carry any weight is that the virus can live on surfaces for 3 days or more. While more research is being done one this, it seems that the survivability of the virus can vary depending on strain, type of surface, and environmental conditions
So, leaving your letters in the mailbox to 'disinfect' them wouldn't be as effective as simply washing and/or sanitizing your hands after removing the envelope.
2. Angkatan Tentera Malaysia helicopters are spraying pesticide from the sky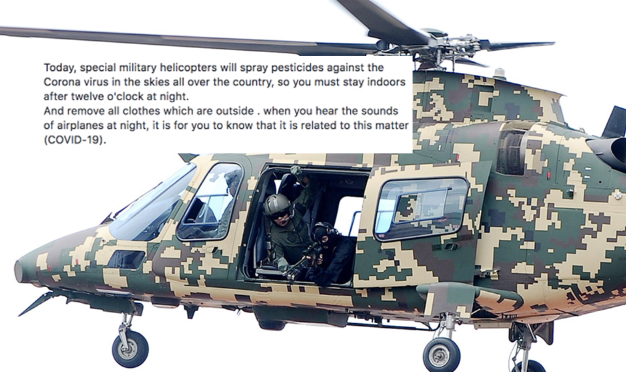 Background:
This one didn't only go viral in Malaysia, but in several other countries as well. It went around on both Facebook and WhatsApp telling people to stay indoors because the military was going to 'spray pesticide' in the air to kill the coronavirus.
Myth or truth:
MYTH
Fact check:
Here are 3 things we can point out that make this message seem not very credible…
Although the Covid-19 virus is an airborne pathogen, it is mainly transmitted through fluid from an infected person (such as when they sneeze, cough, or talk). If you've seen how water droplets travel after someone sneezes, it doesn't actually go very far… it lands on other surfaces rather than hanging around in the air. This means that disinfecting the air may help in an enclosed environment, but not much in wide open spaces. However, research is still being done to determine how long the virus can survive in water droplets.  
Pesticide, which is what is mentioned in the message, is used to get rid of only pests and rodents. For viruses, disinfectants have to be used to kill them.
The message mentions 'helicopters' at first, and ends with 'the sounds of airplanes'—its information is inconsistent, which kinda puts doubts on its credibility.
Angkatan Tentera Malaysia themselves have also debunked this piece of news through an official National Security Council (NSC) Telegram group.
3. Grab riders are spitting into Chinese customers' food as payback for Covid-19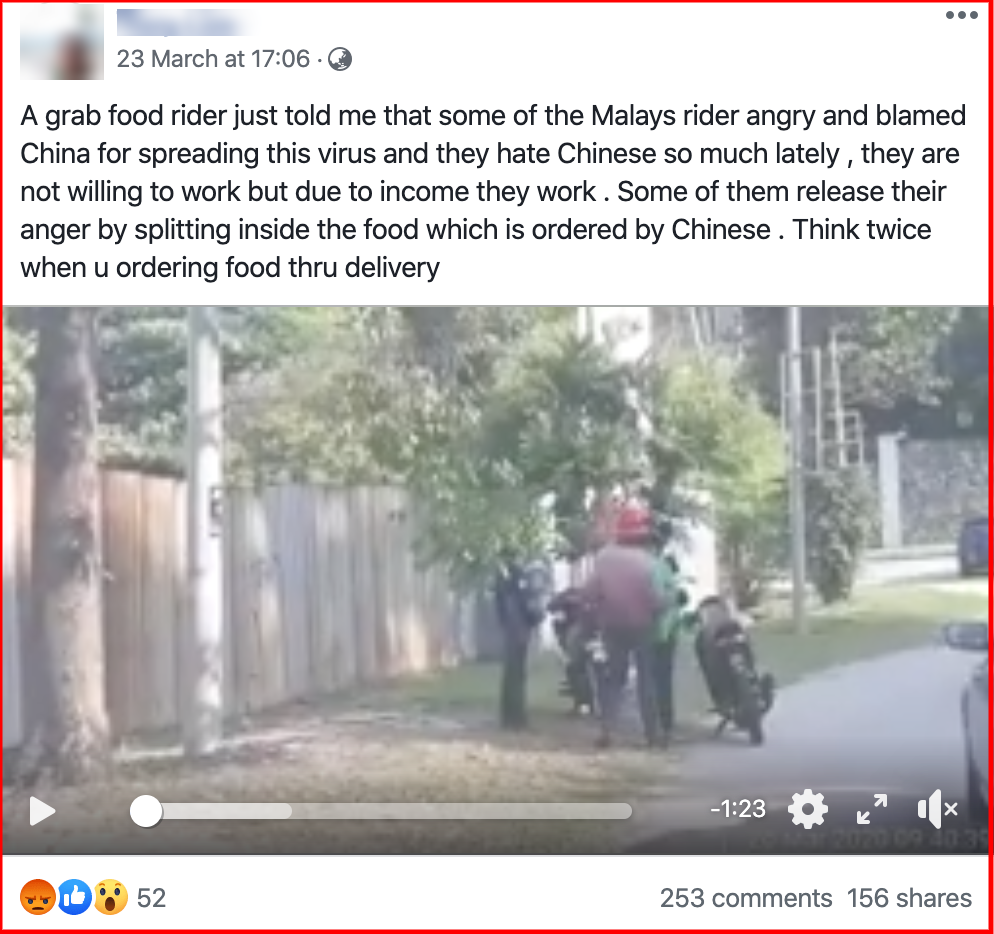 Background:
The video above has been shared with multiple backstories.
The video itself features a GrabFood rider stopping by the roadside with two other riders and opening the food carrier. There is a commentary (likely from the person recording) claiming that they were exchanging food items and other unsanitary behavior. After it was shared, many came up with their own theories and comments as to what was happening, including one Facebook user who claimed that Malay riders were spitting into the food that was ordered by Chinese customers as revenge for Covid-19. This was the version of the story that we received, btw. 
Myth or truth:
MYTH
Fact check: 
We reached out to Grab for their comments, and they told us that they've already addressed the issue in a Facebook group known as Rakan Grab MY, stating that the rider was likely rearranging the food in the carrier to prevent it from spilling. 
Grab added that safety and hygiene is a two-way concern. They have to ensure the safety of their riders and drivers as much as their customers, so they have provided their riders with a pack of masks that can be used while they're on duty; along with discounts to redeem hygiene and health essentials within the Grab app itself, such as sanitizers, pharmacy vouchers and even medical insurance.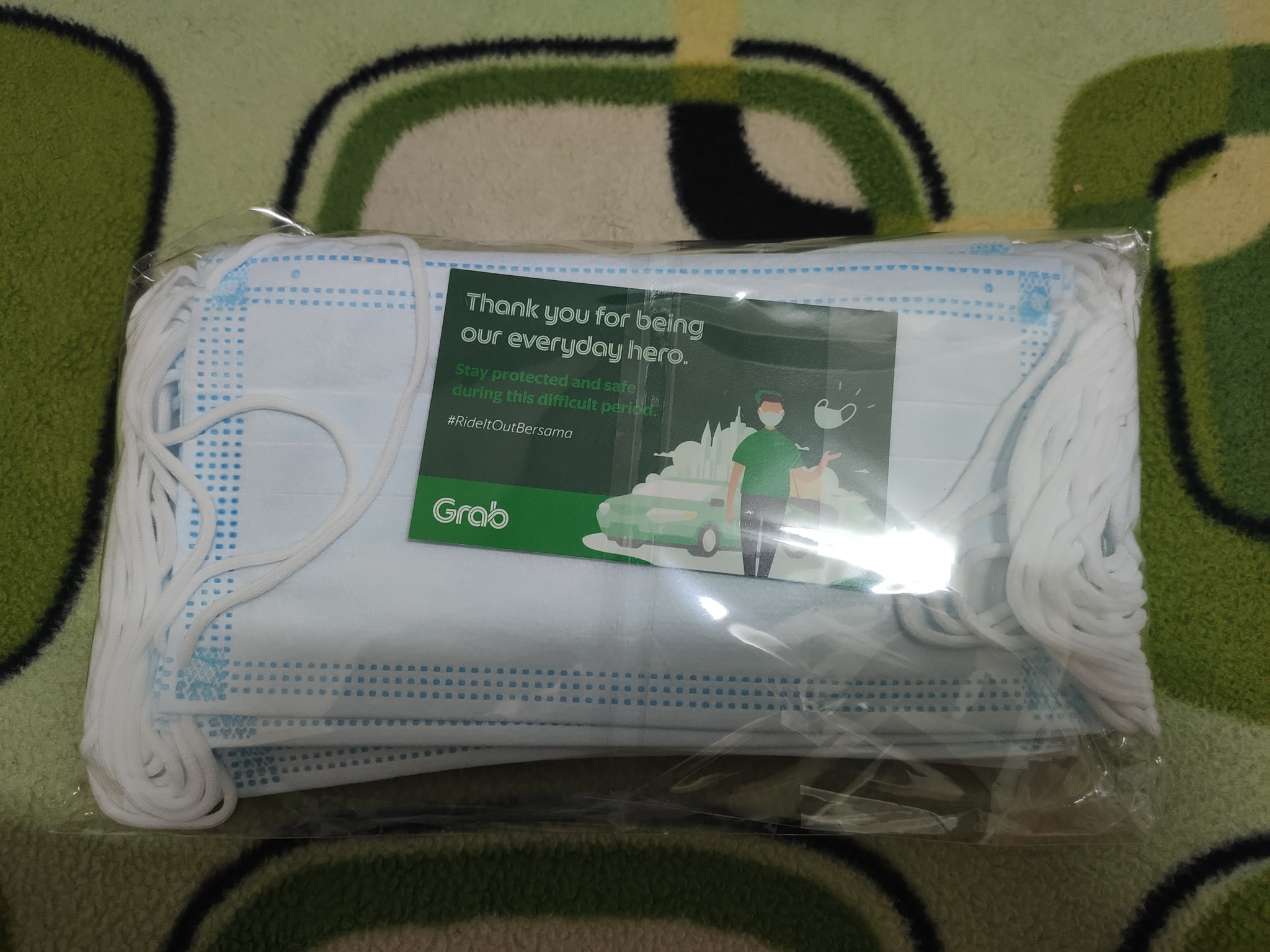 But that's not all. In a few Facebook posts that we came across, we saw a number of riders themselves taking measures to maintain optimum hygiene levels. Some sprayed sanitizer before putting on gloves, and some even wore double masks, as can be seen in this Facebook video. GrabFood Car (yes that's a thing now) are also required to have containers to safely transport the food they're carrying.
4. Garlic, rasam, eggs and [insert food here] can help fight Covid-19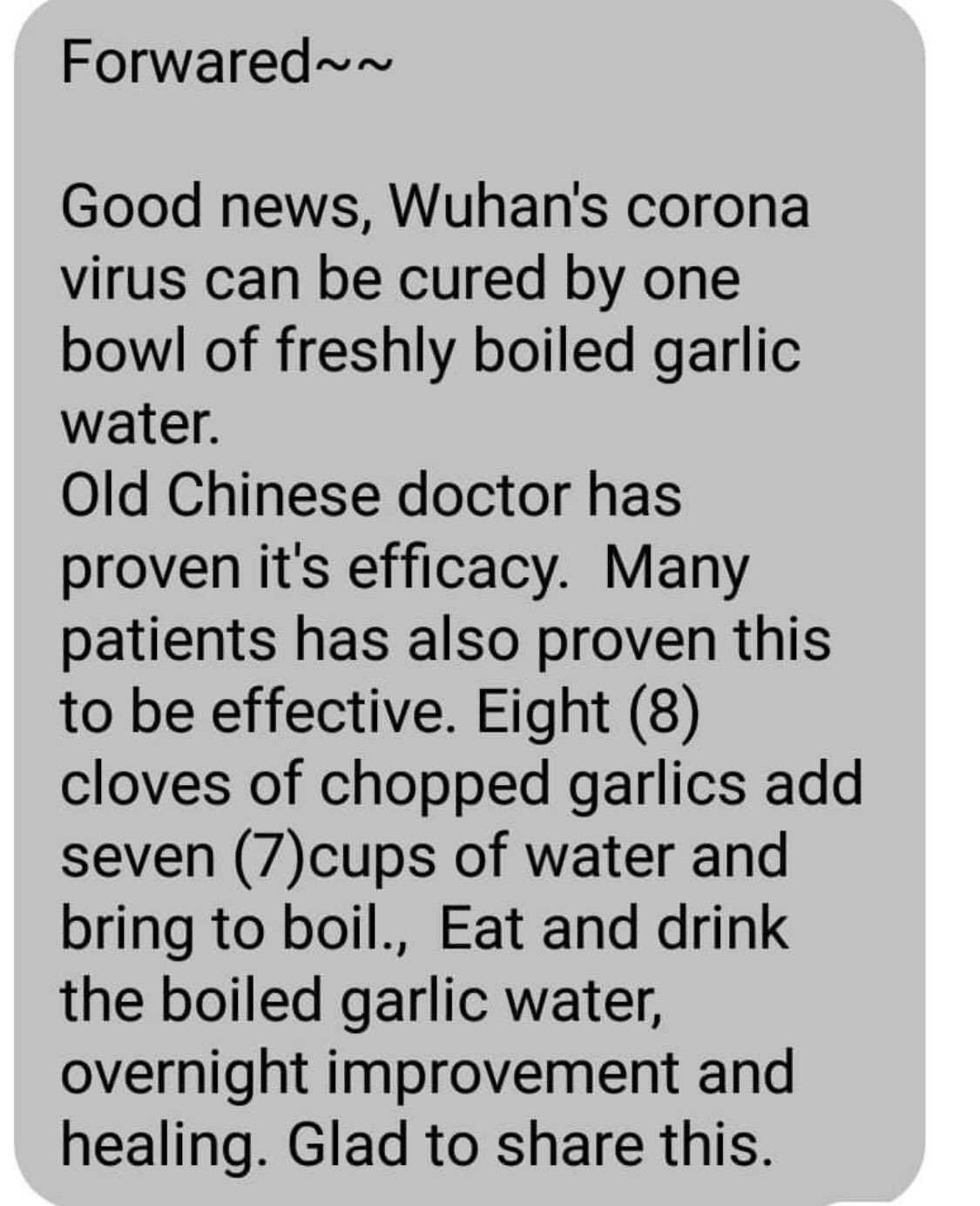 Background:
Even before Covid-19 became as serious as it today, people started forwarding messages which claimed that foods such as garlic, rasam, boiled eggs (and a long list of other 'herbal' foods) could prevent you from being infected by Covid-19.
Myth or truth:
MYTH
Fact check:
While these foods are known to have many benefits and the writer herself can't live without rasam, the World Health Organization has an entire website debunking almost all of the wonderfoods being shared on social media, including durian, ice cream, and mango. However, we should note that some of these foods may help in the sense that a healthy diet would improve your immune system… but even that won't automagically prevent you from getting infected. 
Also, don't go baking yourself under the sun. Sunlight does not kill the virus. 
5. The military is taking over Malaysia during the MCO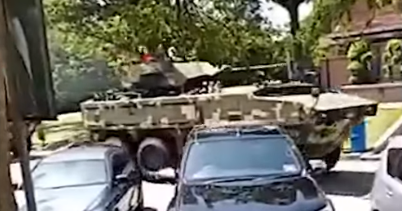 Background: On the first day of the MCO (March 18th) a video showing some army tanks on the roads went viral. It's not everyday that we see army tanks casually driving past us, so Malaysians assumed that there was going to be a state of emergency due to Covid-19. We do know that together with PDRM, Angkatan Tentera Malaysia are currently in charge of ensuring that the MCO is strictly followed by citizens. So, does that mean that the video is fake?
Myth or truth:
TRUE, BUT OUT OF CONTEXT
Fact check:
At the time this video was released, there was no plan to get the army involved in the MCO. It was only when the government felt that people weren't co-operating with authorities did they ask the military to join the police. The tanks captured on video were returning to base in compliance with the MCO. This was later confirmed by the National Security Council themselves.
So… this video isn't exactly fake, but the army didn't 'take over' the country and there currently is no state of emergency.
Spreading fake messages can land you in jail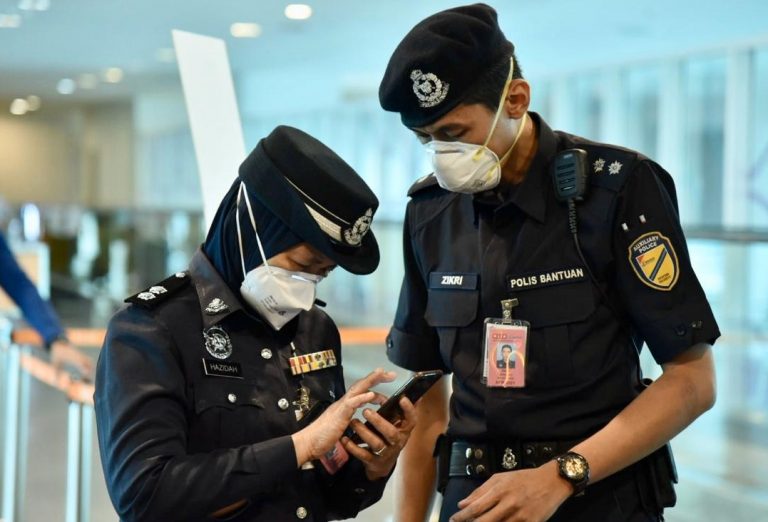 If you had sent such messages to your family and friends, you most likely just wanted to alert them. Or you might have shared it for some laughs.
Under the law, though, anyone who spreads fake news can get in some major trouble. The Fake News Act 2018 has been done away with, but there are other Acts that can still hold you responsible for spreading false information.
Section 505(b) of the Penal Code – Anyone found guilty under this law can be jailed for up to 2 years fined, or both. But if the message that you sent out is harmless (like the garlic and rasam one), you're pretty much safe. But remember, if you had deliberately sent these messages just to scare or cause panic, you're most likely going to have the police knocking on your door.
Section 233 of the Communications and Multimedia Act 1998 – This law applies to fake news spread via electronic networks and devices, such as your computers and phones. If you're found guilty under this law, you can be jailed for not more than a year, receive a maximum fine of RM50,000 or both. 
So, whatever your intentions are for sharing, it's a good idea to share only from trusted sources or to check how accurate the information is first; not just to prevent yourself from getting in trouble but also to not cause any inconvenience for other people. This writer couldn't eat chicken for a week because her mother got a message in the family group chat that claimed chickens can carry the coronavirus -_-
Here are a few links to help you get started on verifying information: 
---