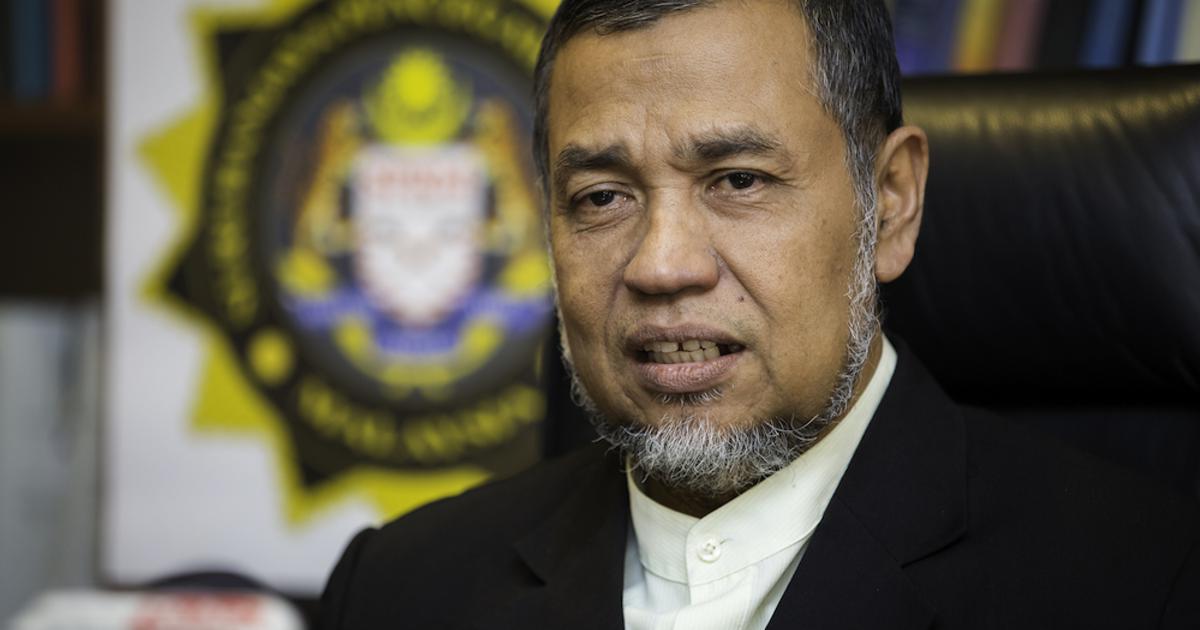 Criminal
Zakaria: No turning back on 'high profile' case
about 7 years ago
jayeff
This article is for general informational purposes only and is not meant to be used or construed as legal advice in any manner whatsoever. All articles have been scrutinized by a practicing lawyer to ensure accuracy.
---
Joe Fernandez

There should be an independent panel to vet the investigation papers by MACC on the "high profile" case before being forwarded to the Attorney General.
KUALA LUMPUR: MACC deputy commissioner (management and professionalism) Zakaria Jaafar explained during a farewell speech, in conjunction with his last day at work after 33 years, 2 months and 11 days in service, that it was sheer coincidence that the anti-graft body was investigating a "high-profile" personality on wrongdoing just as he was about to retire. "Based on our tradition, investigations must continue even though witnesses may be missing and there are attempts to hide them. This case has gone international."
"In the Perwaja case, although there were agencies which closed the case, MACC continued with its efforts even to the extent of going overseas in search of evidence and proof."
Delving into details, he said that MACC was investigating SRC International, a wholly Ministry of Finance (MoF) owned subsidiary formerly under 1MDB, and a case involving a RM2.6 billion political donation, " I am confident that MACC officers will ensure that these cases are watertight and as complete as possible," said Zakaria. "We don't want to see a situation where those who have to vet our investigation papers find a reason or excuse not to accept our recommendations."
"In my 30-odd years with MACC, I know that the process of proving a case is not easy. Our case must be strong enough to bring to Court."
The current high-profile investigation in particular, he reminded, will be a test in the people's eyes of the extent to which MACC was free, transparent and professional. "We have already activated our policy of being closer to the people."
"We have seen of late that the people have increased confidence in us. They understand the functions and roles of MACC as an anti-graft body."
Zakaria expressed the hope that MACC officers will continue to be firm and professional in bringing this particular "high-profile" case to a closure. "This is important so that the people will continue to support MACC as an anti-graft body."
He warned against allowing MACC's position as a free, transparent and professional body to be compromised by anyone with an ulterior motive. "Keep the recent call by the Conference of Rulers in mind. In fact, in line with the call by the Rulers, there should be an independent panel to vet the investigation papers by MACC on this particular 'high profile' case before being forwarded to the Attorney General."
He urged that no stone be left unturned in completing the case. "Don't give excuses to any quarter to reject the case. The papers on the high-profile case which MACC is working on must not be submitted without the testimony of the three witnesses which we are seeking. We have the ability, as seen from the Perwaja and Polimer cases, to obtain such testimony overseas."
He added that in forwarding investigation papers to the Attorney General, who decides whether there's merit on prosecution, it's important for MACC to state clearly whether there was a case or otherwise. "If there's a case, state it clearly. This is important because the investigation papers can be referred to by our children and grandchildren one day, and the children and grandchildren of those investigated."
"They should know whether we have carried out our duties as entrusted to us."
It's not easy to get a conviction, conceded Zakaria, but history as shown that as in the case with Perwaja, perseverance pays. "I was involved in the Perwaja case myself, investigating for eight long years, and finally we succeeded. MACC never gives up hope." – FMT
---