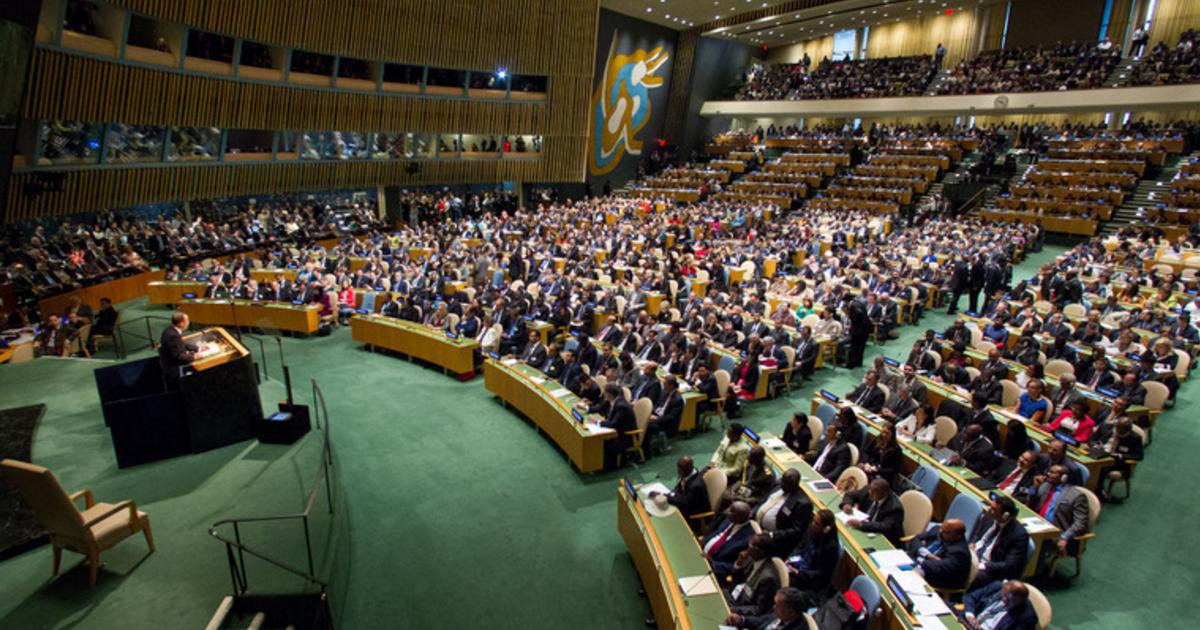 Civil
UN Sec-Gen cautious, optimistic on way forward
about 7 years ago
jayeff
This article is for general informational purposes only and is not meant to be used or construed as legal advice in any manner whatsoever. All articles have been scrutinized by a practicing lawyer to ensure accuracy.
---
Joseph Francis

He wants to help preserve the space for civil society and the press to do their vital work without fear of attack and imprisonment.
Image credit: UN Photo
NEWS ANALYSIS UN Secretary-General Ban Ki-moon, in pledging on Mon at the General Assembly that he will present the international community with a comprehensive plan of action to counter violent extremism and terrorism, lauded the recent landmark nuclear agreement between Iran, Germany and the five permanent members of the UN Security Council, and urged that there's a need to build on recent agreements in South Sudan and finalize the agreement with Libya.
"Now is also the time for renewed dialogue to address continuing tension on the Korean peninsula," said Ban. "I call on the parties concerned to refrain from taking any action that may increase mistrust, and urge them to instead promote reconciliation and efforts towards a peaceful, denuclearized peninsula."
"I am ready to support inter-Korean co-operation."
Amidst this picture of hope and promise, he was deeply troubled by growing restrictions on media and civil society across the world. "It's not a crime for journalists, human rights defenders and others to exercise their basic rights."
"We must preserve the space for civil society and the press to do their vital work without fear of attack and imprisonment."
The prognosis could be better for civil society and the media, he noted, and with good reasons too. Democratic backsliding had taken place in too many places as leaders seek to stay in office beyond their mandated limits. "We see rallies and petitions being engineered to look like the spontaneous will of the people," lamented Ban. "These manufactured groundswells of support only lay the ground for instability."
He urged leaders around the globe to abide by the constitutional limits on their terms. "Collectively, these crises have stretched to the limits our vital tools for conflict resolution and humanitarian response."
Earlier in the month, Ban put forward his vision for strengthening UN peace keeping operations, building on the recommendations of an independent panel. It was clear that the peacekeeping and political missions need enhanced capabilities and clear objectives.
He explained that there was a need for renewed commitment on prevention, and stronger regional partnerships and sustained engagement on peace building.
The United Nations, founded in a fractured world, brought hope that collective action could help avoid another global catastrophe. "Over the past 70 years, we have helped to liberate millions from colonialism and supported the successful struggle against apartheid," said Ban. "We have defeated deadly diseases, defended human rights and deepened the rule of law."
The reform agenda of the United Nations continues.
*Cover image credit: UN Photo
---