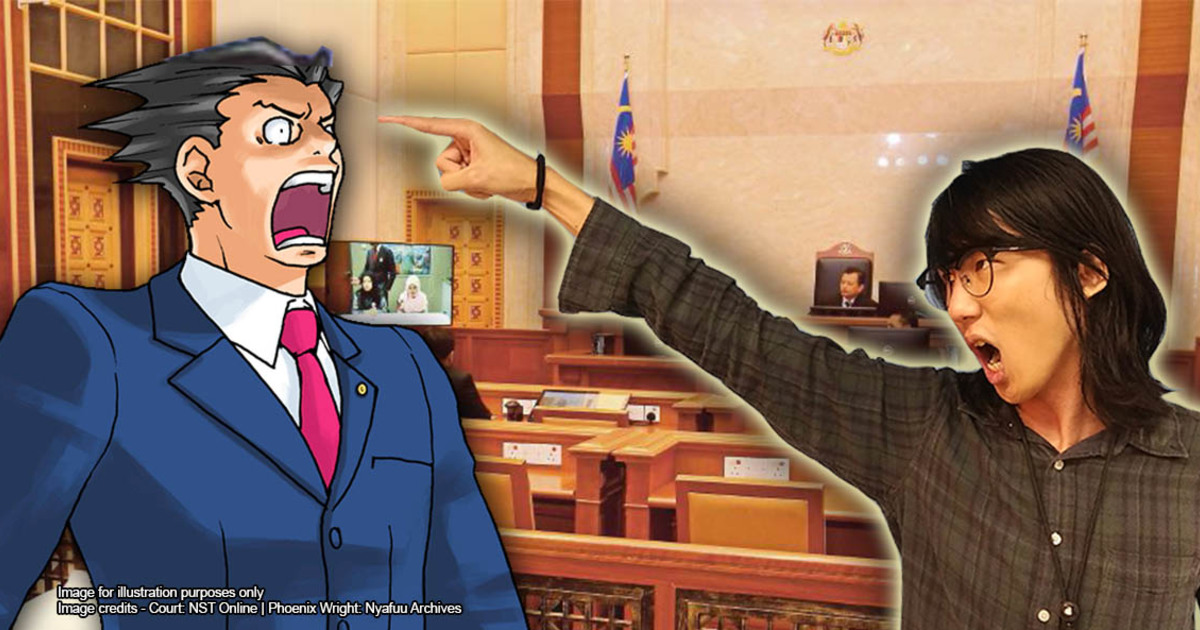 Civil,General
Here's how you can sue or make a complaint about your lawyer in Malaysia
about 5 years ago
RhoshvinSingh
This article is for general informational purposes only and is not meant to be used or construed as legal advice in any manner whatsoever. All articles have been scrutinized by a practicing lawyer to ensure accuracy.
---
Here's are some questions that we've seen numerous times in our comments section:
If my lawyer loses my case, do I still have to pay him?

Can I sue him for doing a bad job?  

What can I do if I get conned by my lawyer?
You asked, we (finally) answer!
With regard to the first part of the question above, well, unfortunately, lawyers in Malaysia can't accept cases on a no win-no fee basis apart from personal injury cases. Also, to be fair to all lawyers out there, it will be completely unfair for you to not pay them after an agreement has been struck regarding their remuneration. After all, a lot of hard work and effort goes into preparing a case and representing you in court. However, that does not mean you can't be compensated if you find yourself in a situation where your lawyer has conducted your case negligently.
Perhaps what's more worrisome is the fact that there are rogue lawyers out there that misuse or run off with their clients' money:


Given these scenarios, what can you actually do when your lawyer messes up your case, or even worse, absconds with your money? Let's take a look at the legal remedies and avenues that you have against your lawyer, starting with...
You need a cause of action before you can sue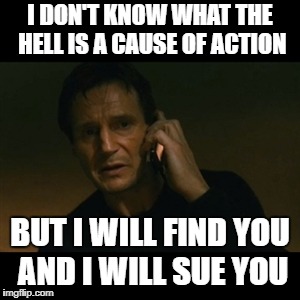 When you hire a lawyer, you place your utmost trust in your lawyer to properly handle your case – and quite rightly so, isn't it? Lawyers are highly qualified professionals so you would expect your lawyer to do a fairly decent job. Be that as it may, there is no guarantee of success when it comes to any legal case. Just like how doctors can't guarantee the success of a surgery, lawyers can't guarantee the success of a legal case as well. However, just like how some doctors can be negligent, you could cross paths with a few rotten apple lawyers that could muck up your case as well.
But before you drag your lawyer into the doors of the civil court to sue to obtain money, you need to have a cause of action to do so. In simpler terms, a cause of action is the right to sue someone in court. Think of it as going to see a doctor – you'll only go to one if you have an illness. Similarly, you can only bring a person to court if you have a valid reason to (the cause of action).  
In claims for compensation against lawyers, the best option that you have is to sue for professional negligence. In such a case, there is a possibility that you may have two causes of action –  tort and contract.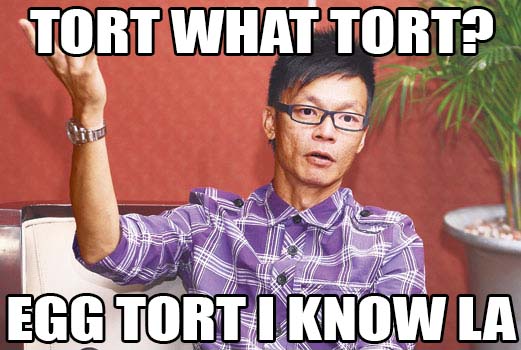 Unfortunately, we don't have the time to get down to the nitty-gritty of the law of torts in greater detail. However, you can read more on it here:
[READ MORE: What is a tort?]
In the context of this article, negligence in torts is established if:
Your lawyer has committed an act (or carelessly failed to do something) which resulted in financial loss; and
It was reasonable for you to have relied upon your lawyer.
This concept is known as the duty of care. Luckily for you, the law has recognised the existence of a duty of care in a solicitor-client relationship. This means that all lawyers owe a duty of care to their clients and this doesn't need be proved to the courts. However, it is necessary to show that your lawyer has breached his or her duty of care.
So how bad can a lawyer bungle up your case before being found negligent?
In negligence, the standards that lawyers are expected to conform to is what is described as the 'reasonable competent practitioner'. Therefore, a breach occurs if a lawyer has fallen below the standards normally adopted by lawyers.
As a general note, the lawyer is not necessarily negligent if his conduct and practice is generally accepted by the members of his profession, even though a different approach would have been more beneficial to a particular case. Neither will your lawyer be found negligent for not knowing all the country's laws:
"Now it is not the duty' of a solicitor to know the contents of every statute of the realm. But there are some statutes which is his duty to know" - Scrutton L J in Fletcher & Son v Judd Booth & Helliwell
That being said, how can you prove to the courts that the conduct of your lawyer has fallen below the standards accepted in practice by members of the Bar?
In the context of a professional negligence claim involving other professionals (doctors, accountants, etc.), this is done by the calling of experts (fellow members of that profession) to provide evidence in court that the professional in question has fallen below the standard of a reasonable competent practitioner. However, since judges are considered an expert in the field of law themselves, expert evidence is not usually required in negligence claims against lawyers. The judge can use evidence presented to determine whether the lawyer was negligent or not.
Contract
If your lawyer accepts an offer to take up your case, a contractual relationship is formed between both parties.
In this situation, the written agreement of the contract (known as the "Proposal for Legal Services") between the lawyer and the client – as well as the verbal agreement between the parties – are crucial as it will determine the extent of the lawyer's fault. The failure to fulfil the obligations of the Proposal for Legal Services and the verbal agreement between the parties is known as a breach of contract.
So for instance, if the lawyer fails to give you a progress report on your case despite a statement in the Proposal for Legal Services or a verbal agreement; then a breach has occurred. 
However, small-scale firms may not ask you to sign on lengthy and dense contracts that cover the entire scope of legal services offered. This does not mean that they are less likely to be found guilty for a breach of contract than other lawyers because, in this respect, the law of contract implies that all lawyers must perform legal services with reasonable care and skill. 
Now, for the next part…
What if your lawyer runs away with your money?
Let's take a look at this example:
Yew Dum Gai was involved in a car accident and lost his leg as a result of the accident. Thereafter, Yew Dum Gai hired Mr. Soh Ah Yew as his lawyer to claim compensation for the injuries that he sustained.
A year after that, Mr. Soh Ah Yew arrived at a settlement figure of RM200,000 with the insurance company. After settling the case, the insurance company released RM200,000 to Mr. Soh Ah Yew's client account. Mr. Soh Ah Yew informed Yew Dum Gai that the case has been settled.
However, after contacting and meeting Mr. Soh Ah Yew several times, Mr. Soh Ah Yew still failed to released the settlement sum of RM200,.000 to Yew Dum Gai.
As a quick note, a client account is sort of like an in-between bank account that law firms must have to hold their client's money and issue out payments (such as court fees) on behalf of the client. It is common practice in conveyancing transactions for lawyers to hold monies on behalf of their clients as stakeholders until the completion of certain transactions. 
If this is beginning to sound like Dothraki to you, allow me to explain.
A stakeholder is someone who holds money temporarily on behalf of another person pending the outcome of a future event. Against the backdrop of the above scenario, Mr. Soh Ah Yew owes what is called as fiduciary duty – not to abuse or take any secret advantage based on the trust that Yew Dum Gai placed on him as a stakeholder to hold monies on his behalf. This is emphasised by rule 14.10(3) of the Rulings of the Bar Council:
"A Solicitor acting as stakeholder for 2 or more parties must strictly adhere to the terms of the stakeholding at all times. No money or document held by a Solicitor as stakeholder shall be released, utilised, applied or otherwise dealt with by such Solicitor except in accordance with the terms of the stakeholding or with the express written consent of all relevant parties..."
If your lawyer runs off or fail to release your monies like how Mr. Soh Ah Yew did above, you have the right to sue your lawyer for professional negligence due to a breach of fiduciary duty and for a breach of contract to recover your monies.
Further, a breach in stakeholding terms under rule 14.10(3) of the Rulings of the Bar Council is a serious wrongdoing as it amounts to professional misconduct under section 94(3)(k) of the Legal Profession Act 1976 ("LPA 1976"). In this regard, you have the right to lodge a complaint as a lawyer being found guilty could be suspended by the Advocates & Solicitors Disciplinary Board:
Section 94(4) of the LPA 1976:
"Where an advocate and solicitor:
(a) has been found guilty a the court of law of any offence involving dishonesty, misuse or misappropriation of any money or property of a client or of any other person:
…the Bar Council may apply to the Disciplinary Board for an order suspending such an advocate and solicitor from further practice…"
The Advocates & Solicitors Disciplinary Board is the body set up to hear and investigate complaints of professional misconduct among all lawyers, pupils and registered foreign lawyers in Malaysia. More information on this at the end of the article. 
The LPA 1976 has provided a definition of what professional misconduct actually means. According to section 94(3) of the LPA 1976, professional misconduct is defined as "a conduct or omission to act … in a professional capacity which amounts to grave impropriety...".
Section 94(3) also provides a list of behaviours which amount to misconduct such as:
(a) being found guilty for a criminal offence;
(b) breach of duty to court including a failure to comply with a promise in the course of legal proceedings to a court;
(c) dishonest or fraudulent conduct;
(d) breach of any rule of practice and etiquette of the profession; and
(e) being declared a bankrupt.
You can view the full list in the link above. 
The consequences of being found guilty for professional misconduct may include a fine not exceeding RM50,000, reprimand or censure, suspension, and every lawyer's ultimate nightmare, the striking of an advocate and solicitor off the Roll as per section 103C of the LPA 1976.
What can you sue your lawyer for?

                         Image from sayingimages.com
Just to sum up what we have touched on so far, you can sue a lawyer in court for professional negligence:
Under torts in negligence and for a

breach of contract for a failure to do what a reasonable competent practitioner would have done in the circumstances of a case; and
For a breach of fiduciary duty

and

breach of contract if he fails to release your money to you.
Enough with the law now, let's move on to everyone's favorite question:                        
What can you claim for?
If you are a victim of professional negligence, you can claim for all financial losses suffered as a result of the negligent advice or actions of your lawyer. This can be:
Professional legal fees billed by your negligent lawyer;
Court costs claimed against you by the winning party;
Costs involved to reinstate the claim or to file a fresh action in court (inclusive of instructing new solicitors);
Out of pocket and travel expenses; and
Loss of chance to sue due to expiry of time limit.
Although most of these claims are pretty much straightforward, claims for the loss of chance/opportunity to sue (point (e)) can be quite tricky as it requires you to prove that there are reasonable prospects of success if the claim been fought out by the negligent lawyer. The court will then have to evaluate the chances of succeeding based on various factors such as the possibility of settlement, withdrawal of the case, and the prospects of succeeding after trial based on the evidence.
The value of a claim against an alleged negligent lawyer turns on its own facts and pretty much depends on the value of your losses. For this and any potential claim for professional negligence, it is best that you seek the advise of a practising lawyer.
Yup, you need to fight lawyer with lawyer (and make a complaint)
If you strongly believe that you have a genuine complaint for professional misconduct against your lawyer, you should direct your complaint to the Advocates & Solicitors Disciplinary Board by calling their office phone number at 03-2034 1911 and/or emailing them at secretariat@asdb.org.my. 
The relevant guidelines to make a complaint and complaint form can be found here. There is also a very well-written FAQ on complaints and disciplinary proceedings against Advocates & Solicitors, the link of which can be found here.
Indeed, the practice of law is a very noble profession, but there's always a black sheep in the flock who ruin the reputation of the rest. In this sense, reporting them would prevent things from getting baaaa-d to worse. 
Tags:
proposal for legal services
legal profession act 1976
---