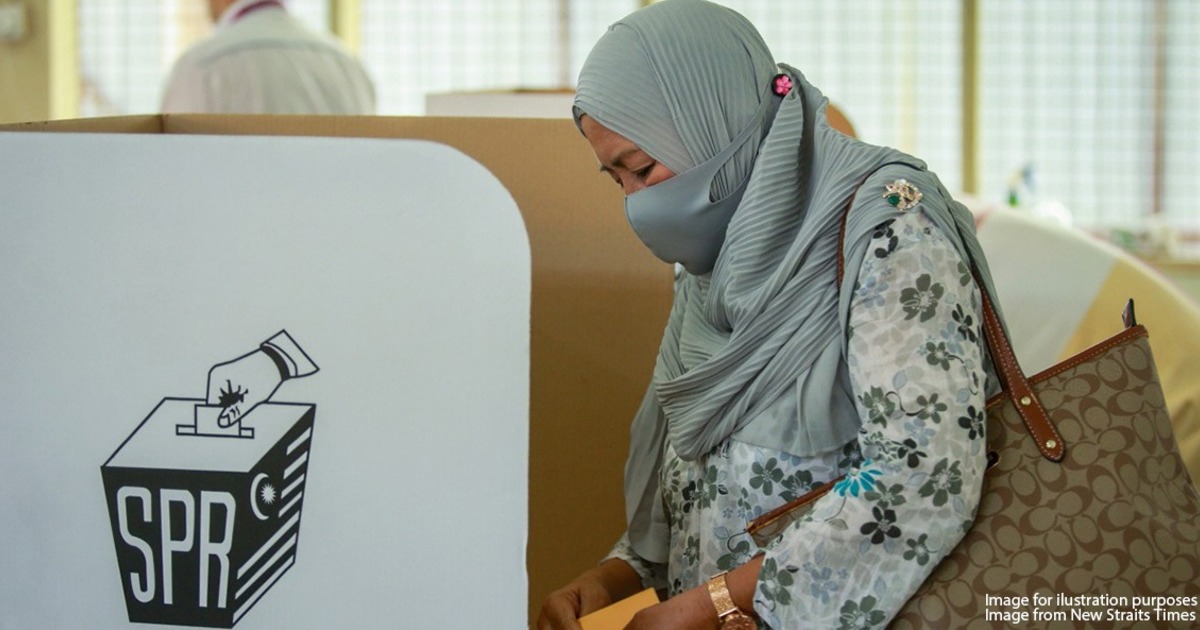 Constitution,General
Malaysia might be having snap elections. How soon will it happen?
almost 3 years ago
Ariff Kamil
This article is for general informational purposes only and is not meant to be used or construed as legal advice in any manner whatsoever. All articles have been scrutinized by a practicing lawyer to ensure accuracy.
---
Recently, there have been speculation that snap elections might happen some time soon. Some have even suggested that it could happen within the first quarter of the year. But if you're worried about having to make arrangements to go out and vote, rest assured: there'll usually be two months from the announcement date to the election date proper.
Because despite its name, a snap election doesn't really happen at a snap of a finger. It actually takes much longer than that to happen.
It happens earlier, not immediately
Snap election does not mean an immediate election: it means a general election that's called much earlier than expected. In Malaysia, a general election must happen at least once every five years.
This is because under Article 55(3) of the Federal Constitution, the Parliament must dissolve (disband) five years after their first meeting. Once Parliament has dissolved, there'll be a new general election to choose new Members of Parliaments (MP). As our first Parliament meeting after the last election was in 2018, the next general election must be held by 2023.
But before the five years are up, the current Prime Minister can choose to call for a snap election. To do so, they can ask the Agong to dissolve the Parliament. Once Parliament is dissolved, the general election must be held within two months from the date. Within that time, there will usually be a caretaker government, which will either be the previous government, or one that is appointed by the Agong.
Not having a strong, formidable, convincing majority
There are a few reasons why a government would want to hold a snap election. But in Malaysia, it's usually to do with the support the Prime Minister gets from his MPs.
Under Article 43(4) of the Federal Constitution, if the Prime Minister does not have the majority of support from the MPs, they can choose to dissolve the parliament and hold elections. This is the likely scenario that might happen, as the current Prime Minister Muhyiddin Yassin is reported to have lost the majority, after the Machang MP withdrew their support for Muhyiddin.
If they choose not to hold an election, the Prime Minister must tender their cabinets resignation. This means that the Prime Minister and all of the ministers must resign, allowing the one with the majority to form the government. 
Will we see our first snap election?
So far, there has never been a snap election called at the Federal level. No general election has ever been called in Malaysia earlier than 3 years before the deadline.
It has happened at the state level a few times. The most recent is the 2020 Sabah election, when the then Chief Minister Shafie Apdal dissolved the Sabah state government.
Holding a snap election is definitely legal, but there are concerns about the timing. Malaysia has hit the record high of 3,000 cases per day, and there are fears that holding an election might cause the infection rate to rise.
There is also the extra cost that comes with holding an election during a pandemic. With additional safety resources included, the budget for this election might hit RM1.2 billion. In comparison, the 2018 election costed less than half, at RM500 million. 
Either way, we'll have to wait and see if this election will happen.
---