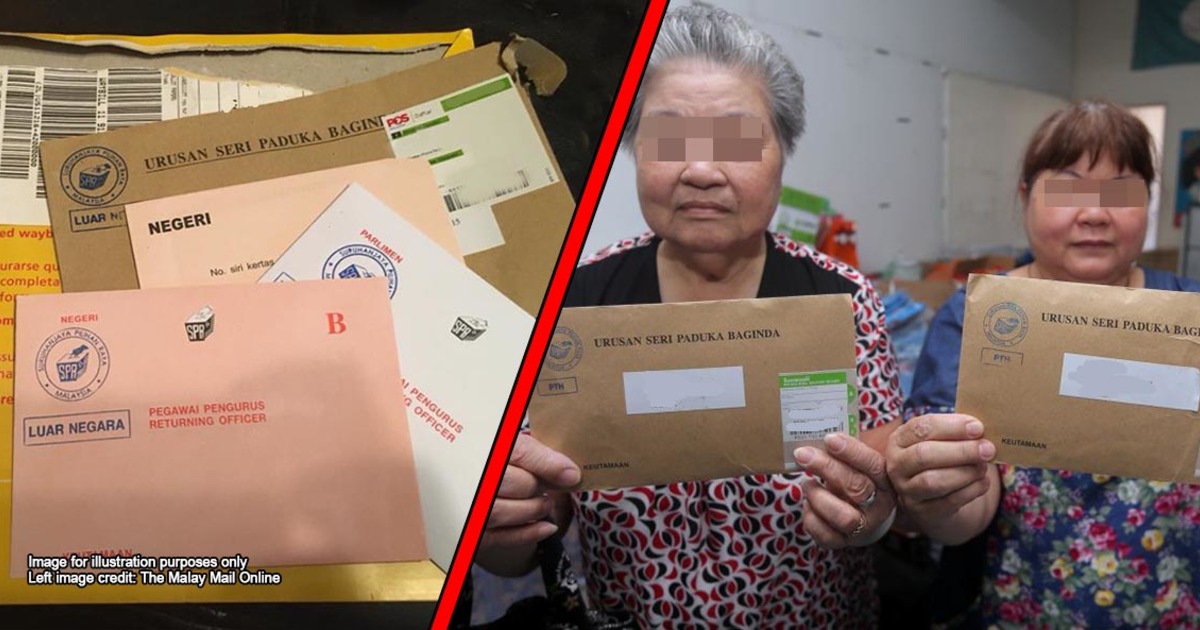 General
How does postal voting work for Malaysians overseas?
over 4 years ago
GabrielG
This article is for general informational purposes only and is not meant to be used or construed as legal advice in any manner whatsoever. All articles have been scrutinized by a practicing lawyer to ensure accuracy.
---
For those of us living overseas, deciding whether or not to come home to vote can be a tough call. It's not that we love our country any less, but it's often not financially or schedule-wise feasible, however much we actually want to. Luckily, there's a way to vote from overseas: Postal voting.
That said, information on postal voting can be difficult to find online, let alone verify. As such, we've collected all the information on how the postal voting process works from the Electoral Commission (EC) itself. If you have no idea where to start, this is the article for you.
Do bear in mind though, that this article does not discuss late delivery, security, or other issues with GE14's postal voting that have already been highlighted in the press.
So who's eligible for postal voting?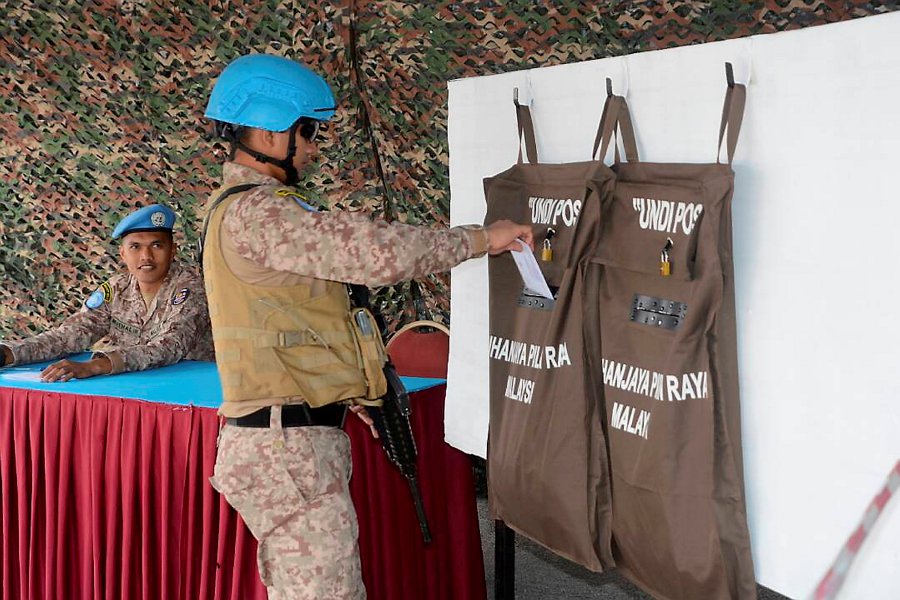 Postal voting is a method of voting through the postal system for those who cannot make it back to Malaysia to vote in person. It was originally a system to help absent voters (such as people working for the military) to get their vote in, but since the 2013 general elections, the EC has relaxed the rules to allow regular Malaysians living overseas to apply for it. Applications are approved on a case-by-case basis.
Both absent voters and regular voters are eligible, as long as they fulfill the criteria as laid out in the changes to the Elections (Postal Voting) Regulations 2003 (in part): 
 […] the Election Commission designates the persons specified in column (1) of the Schedule being members of the category of persons described in column (2) of the Schedule as postal voters.
Persons
Citizens of Malaysia residing abroad excluding citizens of Malaysia residing in Singapore, southern provinces of Thailand, Brunei and Kalimantan and a person referred to in paragraphs (c),(d), (e) and (f) in the definition of "absent voter" in regulation 2 of the Elections (Registration of Electors) 2002.
Category of Persons
Any citizen of Malaysia residing abroad who has been in Malaysia, or returns to Malaysia, for a period of not less than thirty (30) days within five (5) years before dissolution of Parliament or any State Legislative Assembly in force.
What this means, in the simplest terms, is that to be able to apply for postal voting:
1. You must be a registered/valid voter.
2. You must have lived in or returned to Malaysia for 30 days or more in the past 5 years.
There are exceptions to this though. If you're living in southern Thailand (Narathiwat, Pattani, Yala, Songkhla and Satun), Singapore, Brunei, or Kalimantan, you don't qualify for postal voting and have to come back to vote.
The reasoning for this is that if you're close enough to drive across the border, you're close enough to return to your polling station to vote in person. If this seems unfair, at least you aren't living in Johor Bahru while your home constituency is in Kelantan.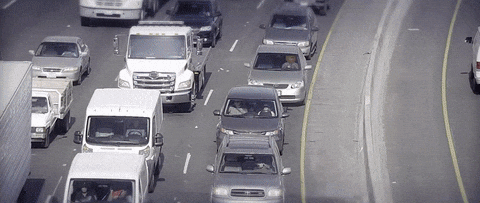 Absent voter and Ordinary voter: What's the difference?
An absent voter is someone living overseas who is either a full-time student, police officer, military officer, or government servant. The husbands or wives of these classes of people are also classified as absent voters. This also includes people who live in Peninsular Malaysia but who are registered as voters in Sabah / Sarawak, and vice versa. So if you are living in Kuala Kangsar and unable to go home to Kota Kinabalu to vote, you can technically apply for postal voting.
Section 2 of the Elections (Registration of Electors) Regulations 2002 – Interpretation (in part):
"Absent voter" means a citizen who has attained the age of twenty-one years on the qualifying date and is-
(a) a serving member of any regular naval, military or air force of Malaysia, the Commonwealth or other country;
(c) in the public service of the Government of Malaysia or of any State or in the service of any local authority or statutory authority exercising powers vested in it by Federal or State law, who is on duty outside the boundaries of Peninsular Malaysia or Sabah or Sarawak;
(e) engaged in full-time studies at any university, training college or any higher educational institution outside the boundaries of Peninsular Malaysia or Sabah or Sarawak;
(h) a voter residing  in Peninsular Malaysia and is registered as an elector in a constituency in Sabah or Sarawak, who does not fall within the description of paragraphs (a) to (f) of this definition; 
Do note that this is only a selected portion, and you can click the link above to view the full list. If you fall into this category, go ahead and register as an absent voter at the nearest Malaysian mission, embassy, or consulate. If you're already registered, you'll need to ensure that your voter status has been changed from 'ordinary voter' to 'absent voter' and that your records contain your latest address.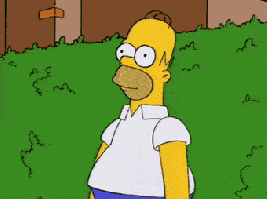 On the other hand, an ordinary voter is someone living and working in a country outside of Malaysia and doesn't fall into the categories mentioned above. You may not apply to be an absent voter if you are just an ordinary Malaysian working or living overseas – but you still qualify for postal voting.
Even if you're already registered as either an ordinary or absent voter, you still need to register for postal voting. The normal procedure is that you'll need to fill out Form 1B which can be downloaded from the EC's website. Unfortunately, the deadline to apply for GE14's postal voting has passed so if you haven't applied, you can still do so, but your name will only be on the electoral roll for the next general election (GE15).
How does postal voting work?
Here's a step-by-step guide:
Step 1
The EC will elect a Returning Officer for each constituency. They're the officials chosen by the EC to run the election process. Your constituency's Returning Officer will issue postal ballots and ballot boxes when Nomination Day draws near. You can check the EC's website to find out whether your postal ballots have been issued.
Step 2
Ballots will be mailed by the EC directly to the voter at their overseas address. Previously, ballots were mailed to the local embassy, high commission or consulate in your host country but, for GE14, the EC will be sending it directly to your home address.
Step 3
You'll receive a ballot package addressed to your name and address. It will contain Borang 2, Envelope B, and 2 envelopes marked "A" – 1 for Parliament and 1 for State. This is to place votes for your preferred candidate on the Parliament level as well as the State level.  
Before marking your ballots, make sure that there are no marks, misprints, or defects on your ballot paper. If there are any, you'll have to lodge a report with your embassy at once to get a replacement.
Step 4
After marking the ballots, you'll need to fold them and put them back into their respective envelopes. Ballots put in the wrong Envelope A will not be counted, so be especially careful with your ballot.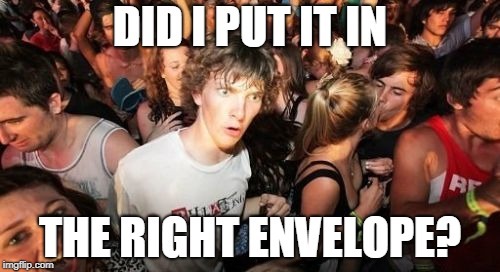 Step 5
When you're done, return the envelope with the ballot to the Returning Officer of your constituency. Take care not to send the ballots by normal post, but instead use the proper channels provided by the EC.
You can deliver your marked ballot via courier service, but you'll have to foot the bill yourself. Alternatively, you can return your ballot to your Malaysian Mission, which will place it into the designated Special Diplomatic Bag to be sent back to your Returning Officer. The ballot must reach the officer before the deadline – which for GE14 is 5pm on polling day (9th May 2018). Late ballots will not be counted!
It's in the (mail) bag!
And that's all there is to it! For those of you living overseas who are on tenterhooks about the postal voting process, hopefully this article helps clear your doubts and assuage your fears in the run-up to the election tomorrow. Whatever the outcome, you've done your part in shaping the future of our country.
---