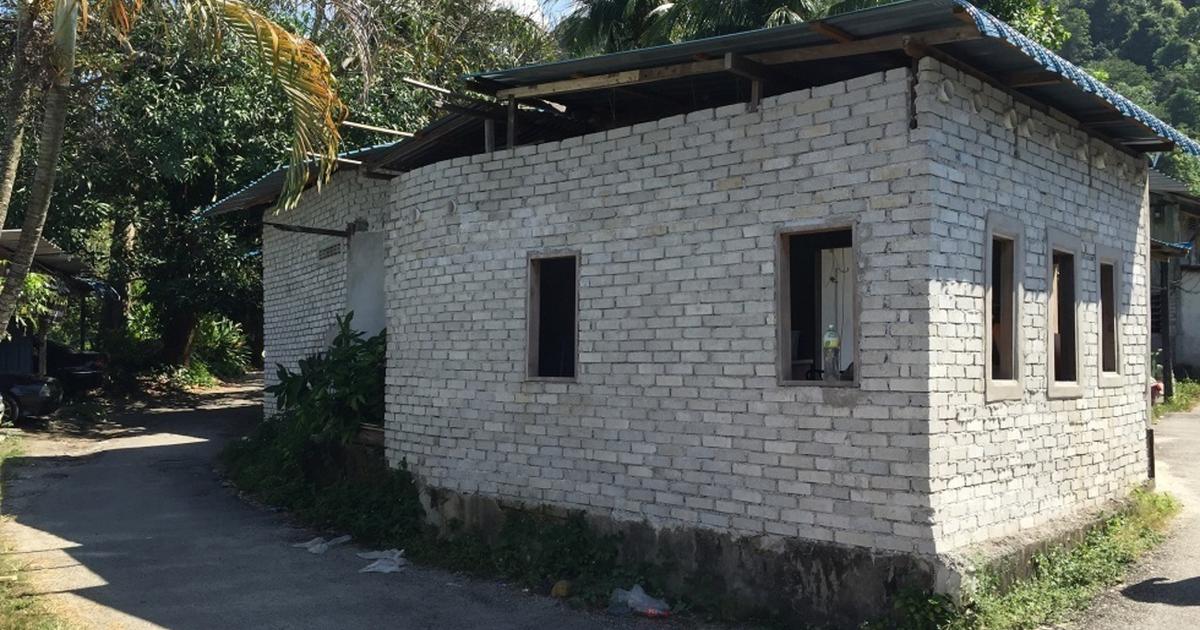 Property
Plight of 'squatters': Their homes, their story ...
over 6 years ago
DenningMR
This article is for general informational purposes only and is not meant to be used or construed as legal advice in any manner whatsoever. All articles have been scrutinized by a practicing lawyer to ensure accuracy.
---
In as much as we talk about justice, upholding the rule of law, there are consequences in enforcing such rights. There is actually a cost.
The cost is a social one.
Occupants who do not have the earning capacity to own a home are left in a lurch. They potentially become homeless.
In this final part, let's hear their story. Let's see things from their point of view. This is what of some occupants at Kg Mutiara, Batu Ferringhi, Penang, have to say:
Puan Hamidah
Age: 53, single mother
I have been living here for over 30 years. I was born here. We feel hardship, as they want to take the land away from us. If they give us a house then …

There are 3 families here, there is a total of 13 of us in this house. We work at the local hotels and tourism businesses. If we relocate it will be hard for us to find work.
We feel sad over this plight. It will be hard for us if we have no home.
Mr Rajoo
Age: 60, retiree
There are 5 people in my family. We have been living here since 1973. We moved out from where Parkroyal is currenty located. I was born there in 1956.
I came here when I was in Form 5. From here I to go school at Batu Lanchang. I cycle to school every day. I was very happy, very happy. I don't mind cycling to school despite it being so far away. I had a lot of friends at school. So many happy things that happened when I was at school.
We need a house for house. The landlord can take the land, it is his right.
We occupied this land legally but the current landowner says we are illegal. That is something I cannot accept.

We don't want money. Money is no use. We need a house. I have 5 persons in my family. I am like this, my wife is bed ridden. My daughter needs to take care of us. I need a house as renting is too expensive. It costs over RM1,000 to rent a house in Batu Ferringhi.
I am surviving by my SOCSO payments, of which is RM900 per month. My son is only a freelance worker. Sometimes he has a lot of work, sometimes he does not have work.
I can't afford to buy a house or rent a house. So, I need a house for my family to stay. No one is rich here. All are working in the hotels. We are faced with high living cost.
We only need a home, the rest, we will make do on our own.

Encik Rosman
Age: 55, father of 3
I arrived here when was 18.

We do not oppose development but at the least the land owner should discuss with the occupants of the land. He can do whatever he wants. Develop the land. We are not opposing that. But at least compensate a home with a home. We have not been living here for say 6-7 years but for around 50 – 60 years
We moved to this land from the land where Parkroyal is located. The owner then, wanted to develop that land and he offered us this piece of land to relocate. So we all moved over here.
That was in 1973, we were also given a sum of RM1,400 to assist us in relocating. The land owner also obtained approvals for us to construct our new homes and to get water & electricity supply.
As we said before, we do not oppose development but the problem is the land owner does not want to meet with the occupants. He does not want to discuss this matter.
We have no other home. If we did, it would not be a problem. All we ask for is a home, can be a mere flat, we are willing to move. What is the use of say RM50,000 or RM60,000 in compensation when we cannot own a home? It is not a matter of money.
It's not that easy for us to uproot ourselves. We can't just pack up, leaving our parents graves at the masjid. We want to be in this location.
I am just a gardener at the local school. My eldest daughter is married, my second child works in the hotel nearby and the youngest is a delivery person for a pizza outlet. They all live here.
We were born here. This is our home.

Picture credit: therocket.com.my
AskLegal had the opportunity to speak with the member of parliament for Bukit Bendera, Penang, Encik Zairil Khir Johari, on the the plight of the occupants at Kg Mutiara. Here is an excerpt from the interview:
What are your views on the current situation at Kg Mutiara?
My view echoes the State Government's view. When you talk about justice there, is legal justice but there is also social justice. Each government has its own approach but our approach for the last 7-8 years since 2008 has been to ensure, although we recognise and realise that land owners have very clear rights under the National Land Code, at the same time there is also the humane aspect of things.
The Penang State Government takes this view, that as much as the land owner has rights and he may pursue legal means to get vacant possession, the State Government also has rights, one of them is to approve or not to approve any plans for development. So using that as our leverage, we essentially put in this condition: that if any land were to be developed in Penang, all 'squatter' issues must first be settled.
Essentially, what it means is that, they should be satisfactorily compensated. Over the years the State Government has developed a benchmark but again it differs from case to case as it is not a legal condition.
For state land, the minimum compensation is typically one low cost unit or equivalent in cash (RM42,000). We want people to have a roof over their heads. The last thing we want is for people to be homeless overnight.
These matters are actually between to private individuals and has nothing to do with the state but the state's role here is to act as a facilitator in order to ensure people are not left homeless and it is a win-win situation.
However, the predicament in Kg Mutiara is we are not dealing with a developer. We are dealing with an individual land owner who states that he has no plans to develop.
What can the state do to assist the occupants in the event they are evicted?
We offer PPR (Projek Perumahan Rakyat) low cost flats in the case that they are evicted so they are not homeless. But there are no PPRs in Batu Ferringhi, that means displacement. What we try to avoid is displacement of communities as their lives are there.
The island has limited PPRs. The community will no longer be intact though. We have proposed to the occupants PPR as a last resort. This gives them some breathing room.
How many kampong homes will be potentially displaced in Penang in the coming years?

Thousands. In my constituency alone, we are looking at over one thousand.
---