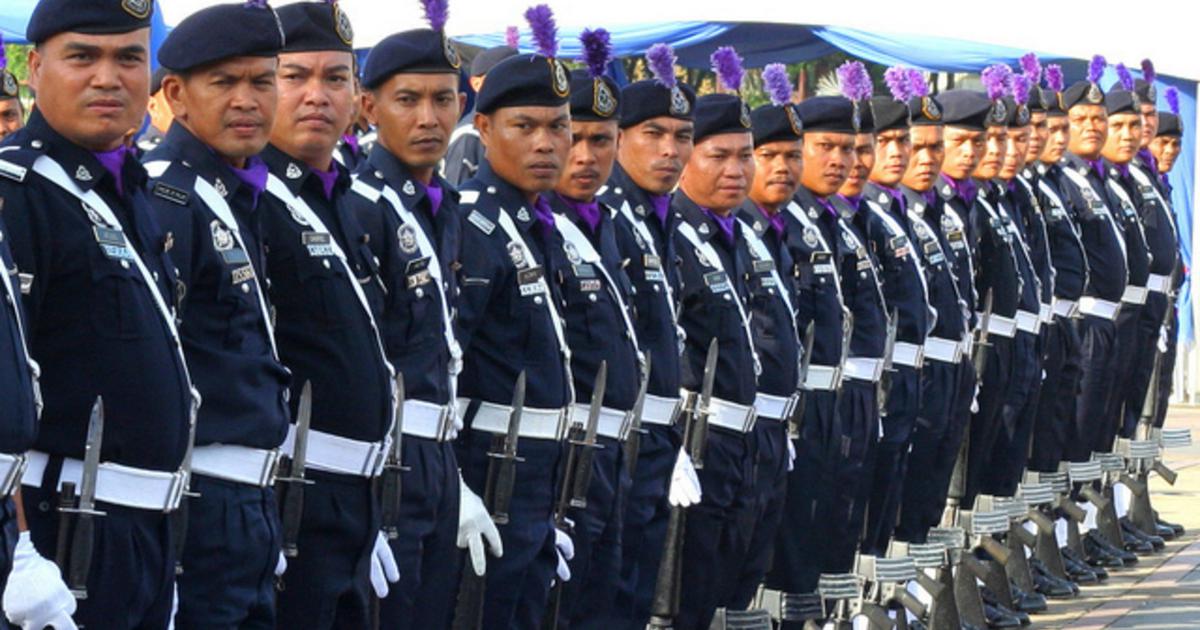 General
PDRM - In The Line Of Fire
about 6 years ago
DenningMR
This article is for general informational purposes only and is not meant to be used or construed as legal advice in any manner whatsoever. All articles have been scrutinized by a practicing lawyer to ensure accuracy.
---
Dying to serve the public ... Polis Di-Raja Malaysia

How often have we noticed people lambasting the police force (PDRM) on social media?
If the independent media portal carried an article on some of the PDRM's wrongdoings, you will see a barrage of comments running the PDRM down.
We hear people lamenting about police officers being incapable and that the PDRM only serves the Federal Government's bidding.

However, the public does not realise that, in fact, there are many officers in uniform who risk their lives in trying to protect the public. These officers are unknown to most.
They have laid down down their lives to ensure that we can sleep in safety.

For whom the bell tolls

Do we know how many PDRM officers have died in the line of duty? Here is a list of some recent cases:
Insp Margaret Tagum Anak Goen, 32, deceased (06.09.2015)
While on duty during Ops Roda/Rempit at Km 58, Batu Pahat-Mersing Road, Insp Margaret Tagum was killed when she was run over by a group of bikers heading from Mersing towards Kluang in an attempt to escape the roadblock.
She suffered a broken arm, hip bone and leg. Insp Margaret Tagum later died in Enche Besar Hajjah Khalsom Hospital.

The biker involved, a 17 years old teenager, was arrested soon after he fell from his motorcycle, while six of his friends, aged between 14 and 20 years, who had fled the scene, were arrested later.
Cpl Mohd Razkan Bin Seran, 32, deceased (04.04.2015)

The bodyguard of Rompin Member of Parliament, Tan Sri Jamaluddin Jarjis, was killed when a Eurocopter AS3655N2 Dauphin (Registration Number 9M-1GB) crashed into a jungle along Jalan Sungai Lalang in Kampung Pasir Baru, Semenyih, Kajang, while flying from Pahang to Subang.

Cpl Ab Rajah Bin Jamuan, 32, deceased (13.07.2014)
Armed gunmen, believed to be Sulu or Abu Sayyaf terrorists, numbering less than eight, used heavy arms to ambush marine police officers.
This resulted in Cpl Ab Rajah being killed in action, while his colleague, MPC Zakiah Aleip, went missing and was believed to have been kidnapped.

L/Cpl Mohd Azwan Bin Abdullah, 25, deceased (26.05.2014)

L/Cpl Mohd Azwan and his colleague from the Kerian police motorcycle patrol unit had acted on a public tip-off that robbers had held up the driver of a cigarette van, before emptying its contents into a Toyota Wish, at the 10th mile Parit Buntar-Alor Pongsu, Perak.
They were trailing the car when L/Cpl Mohd Azwan's motorcycle was rammed from the rear by a Honda Civic driven by the robbers' accomplice.

The impact resulted in L/Cpl Mohd Azwan being flung off the motorcycle and into a drain. He died on the spot.

L/Cpl Raja Aizam Bin Raja Mohd, 53, deceased (03.04.2014)

Stabbed to death by three Indonesians who were attempting to steal his weapon.
He and his partner, Cpl Mohd Aidil Bin Mustafa, 29, were performing routine patrol the area at Taman Sentosa, Klang when they noticed several individuals behaving in a suspicious manner.

They proceeded to search these individuals when one of them grabbed his gun and tried to fire at him.
Fortunately, the pistol jammed. But, in the ensuing tussle Cpl Raja Aizam was stabbed with an unknown weapon.
Cpl Zal-Azri Bin Abd Somad, 31, deceased (23.09.2013)

Killed in a struggle to detain a 17-year-old suspect in an operation, code-named "Ops Lejang", at Taman Teknologi Cheng, Malacca.
The group, led by Inspector Zainal Mohyan, arrived at the scene after receiving information that three people aged 17 to 23 years were trying to steal scrap metal from a factory.
An incident occurred at around 8am when Cpl Zal-Azri pursued the suspect who attempted to flee, during which a struggle broke out between the two men.
During the struggle, the suspect struck Cpl Zal-Azri several times on the head with a brick before escaping. Cpl Zal-Azri died on the spot.

The question is ... how many of us go to work daily, with a real risk of not coming home at the end of the day?
---