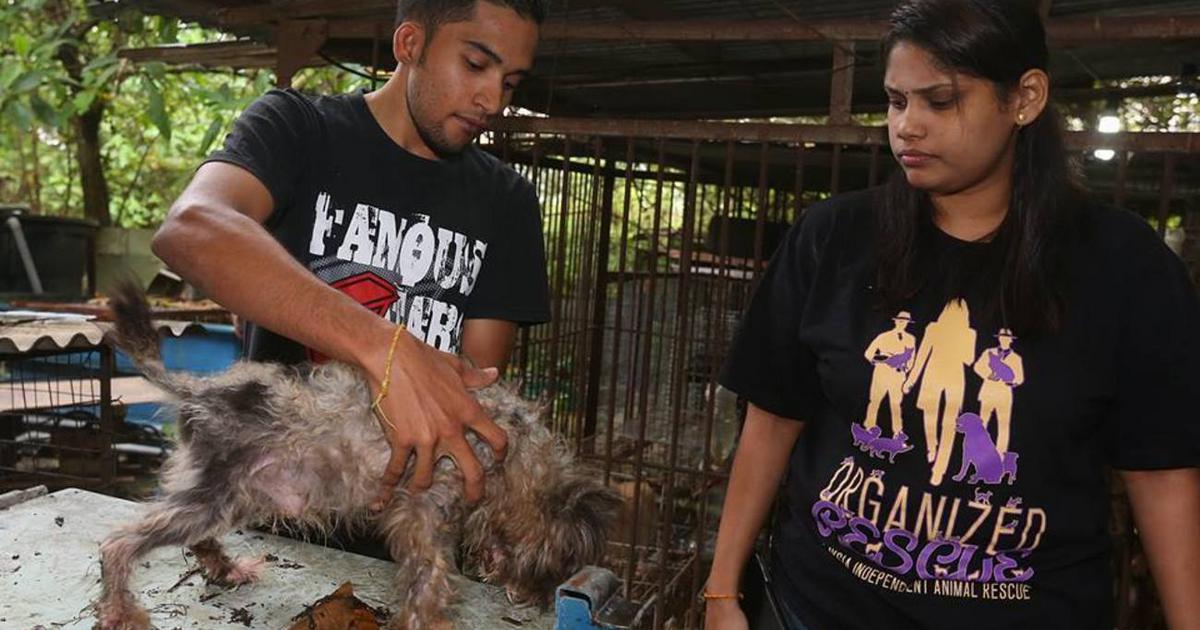 Criminal
Nations Are Judged From The Way They Treat Animals
almost 7 years ago
jayeff
This article is for general informational purposes only and is not meant to be used or construed as legal advice in any manner whatsoever. All articles have been scrutinized by a practicing lawyer to ensure accuracy.
---
(Pix Credit: weehingthong)


The Malaysian Government has since passed the Animal Welfare Act 2015, a new comprehensive Act with heftier fines in the wake of several recent high profile cases.
It was Mahatma Gandhi who was supposed to have once said that "the greatness of a nation can be judged by the way its animals are treated".
Animal abuse across the causeway..

In Singapore, Law Minister K. Shanmugam pledged in January last year that the Animal Welfare Legislation Review Committee had recommended that the maximum fine be quintupled and the existing jail sentence be tripled. Cruelty to animals then merited SGD10,000 maximum fine or maximum one year jail or both.

In one case reported by the Society for Prevention of Cruelty to Animals (SPCA) in Singapore not so long ago, a dog was found to have suffered multi-organ dysfunction from an exceedingly- emaciated body condition. The dog, it was believed, was chronically starved or malnourished, possibly for months, according to a report by the Agri-Food and Veterinary Authority (AVA) after a post-mortem.
The owner, a 76-year-old businessman, reportedly claimed that he had been "too busy" to take the animal to the vet although he noticed that it had been getting thinner by the day.

and...in the land down under
In Australia, according to the RSPCA, many people believe that that penalties for animal abuse were not tough enough. The situation in the country was dramatized in one instance when three young men were caught in Seymour, Victoria, for capturing a young kangaroo and tormenting it for several hours.
The men initially avoided conviction when they were put on good behaviour bonds and fined AUD850 to AUD2,500. The Office of Public Prosecution appealed and the men were convicted and had their fines increased.




Meanwhile, in Malaysia..

On the home front, animal abusers, until recently, could be jailed up to a year and fined a maximum RM50,000. Those found with protected species, without a valid licence, can be fined up to RM50,000, jailed two years at a maximum, or suffer both penalties.
A case last December in Subang, Selangor, illustrates the situation in Malaysia. In the "biggest and worst case of animal abuse" in the country, police and members of the Malaysia Independent Animal Rescue, acting on a tip-off in Facebook, found more than 100 animals in an unkempt bungalow, used as an illegal animal breeding facility. Inclusive of 80+ dogs, three cats, two geese, a few birds and chickens and a gibbon. Some were in cages while the rest were restrained.
The yard was reeking with faeces.
Needless to say, all the animals were severely malnourished, some had open wounds, many couldn't walk, and some were blind. All needed urgent medical attention and treatment.
The Malaysian Government has since passed the Animal Welfare Act 2015, a new comprehensive Act with heftier fines in the wake of several recent high profile cases. Offenders now face a minimum fine of RM20,000 to a maximum of RM100,000, 100 times heavier than under the Animal Act 1953 (amended in 2013), and possibly a spell behind bars.
The new Act spells out cage-size requirements in pet stores and during animal transportation. It also covers neglect and mutilation.

For further information on animal abuse please contact:


---