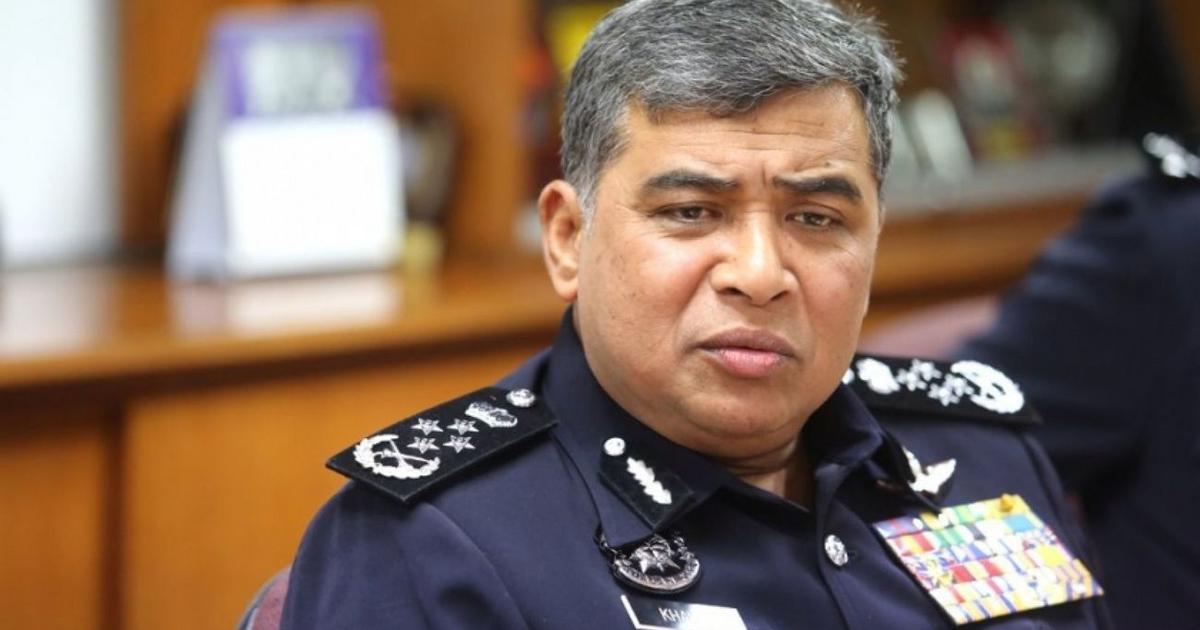 General
Mr IGP ... Why Some Slow, Some Fast?
over 6 years ago
DenningMR
This article is for general informational purposes only and is not meant to be used or construed as legal advice in any manner whatsoever. All articles have been scrutinized by a practicing lawyer to ensure accuracy.
---
Picture credit: todayonline.com
Many have seen the video of Papagomo hitting and kicking a foreign worker around. Papagomo says he did it to redeem his sister's honour because the foreign worker was sexually harassing his sister and her friends.

I am proud that I at least fulfilled my duties as a brother and a man - Papagomo
Many have also seen the video of a husband that repeatedly hit his wife at a toll Plaza. Batu Pahat OCPD Asst Comm Din Ahmad confirmed that the man was arrested on Monday, 15th February.
Deputy IGP upset
When the Papagomo video went viral, our Deputy IGP Datuk Seri Noor Rashid Ibrahim went ballistic. And rightly so.
Picture credit: thestar.com.my
He was quoted as saying:
We can't have people simply beating others when they like. They have to follow the law. They have to be taught a lesson.
Where is the lesson?
So far, Papagomo has only been called to meet with the police for his statement to be taken. Whilst the man who hit his wife with a shoe has been arrested.



Patience is a virtue, Mr IGP?
IGP Tan Sri Khalid Abu Bakar told the public to be patient as action would surely be taken against Papagomo. This is what the IGP had to say when he was in Penang:

We cannot be too emotional. We cannot simply make arrests because somebody was seen being beaten up in a video. This is to ensure fair justice. Be patient. Action will be taken

.
This takes the cake
To top it off ... the IGP now seeks Papagomo's assistance too!
We have asked Papagomo to cooperate with the police and produce the victim. But until today, he has not cooperated with us.
Now, let me get this right ... our IGP wants the offender to assist the police in bringing forward his victim so that the offender may be charged?
Good one!
Why the difference?
The question that begs to be asked is ... Why is there a difference as to how the police handled both cases?
One requires patience. The other, a swift arrest.
How will the public have confidence?
It is no secret that public confidence in the PDRM has waned over the years. This might just be a matter of perception but, nonetheless, it is a problem.
Ten years on in 2015 we continue to have major issues on public confidence and PDRM - Proham chairman Datuk Kuthubul Zaman Bukhari and Proham secretary-general Datuk Dr Denison Jayasooria
It must be noted that both Datuk Kuthubul and Datuk Dr Denison are former members of the Royal Commission, set up in 2005 to enhance the operation and management of the PDRM.
So Mr IGP ... what say you?
Statements by the IGP, requesting the public 'to be patient' and for the assailant to 'produce the victim' will further erode public confidence.
There are many police officers who work hard each day.
They man traffic lights in the rain so that we may have a smooth drive home. They help females in the middle of the night to change punctured tyres. Many have died in the course of their duty.
The loss of public confidence is most unfair to these officers.
---