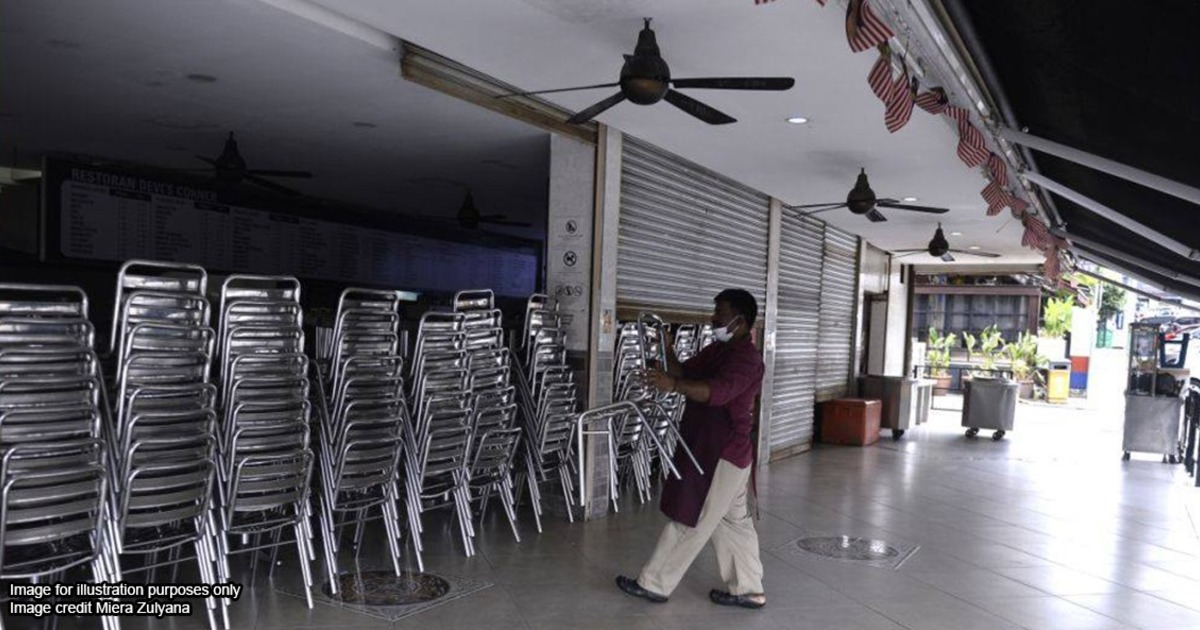 Managers can be jailed for opening the office during the movement order in M'sia
over 3 years ago
Ariff Kamil
This article is for general informational purposes only and is not meant to be used or construed as legal advice in any manner whatsoever. All articles have been scrutinized by a practicing lawyer to ensure accuracy.
---
"Stay at home." This is the message from our Prime Minister Muhyiddin Yassin, requesting Malaysians to abide by the Movement Control Order (MCO). His statement was in response to a number of Malaysians still seen hanging around eateries despite the nationwide order to stay indoors. According to a statement from the Defence Minister, only around 60% of Malaysians have heeded this order.
But everyday Malaysians aren't the only ones not heeding the message; there are some businesses that have decided to remain open, despite not considered essential. Currently, only a pre-approved list of businesses are allowed to run, with every other business required to either close temporarily, or work from home for the next two weeks. But companies might choose to stay open due to fears that profits and productivity might go down during this time, despite the potential fine and jail time from doing so. And these punishments could cause a bigger halt to your business than the two week isolation period.
These penalties can be hefty, but before going into what could happen from businesses opening shop, let's look at what are the businesses or industries allowed to run during the Movement Restriction Order.
Only important industries are allowed to open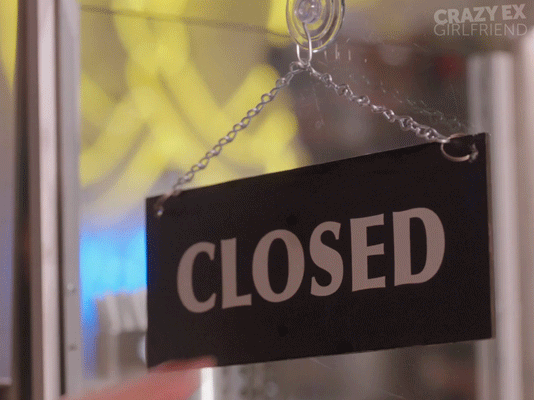 In the Federal Gazette titled Prevention and Control of Infectious Diseases Regulations 2020, the government has stated that only essential services are allowed to be open during the Movement Control Order (MCO). These are services necessary to keep the country running such as healthcare, defence, electricity and water, telecommunications and transport.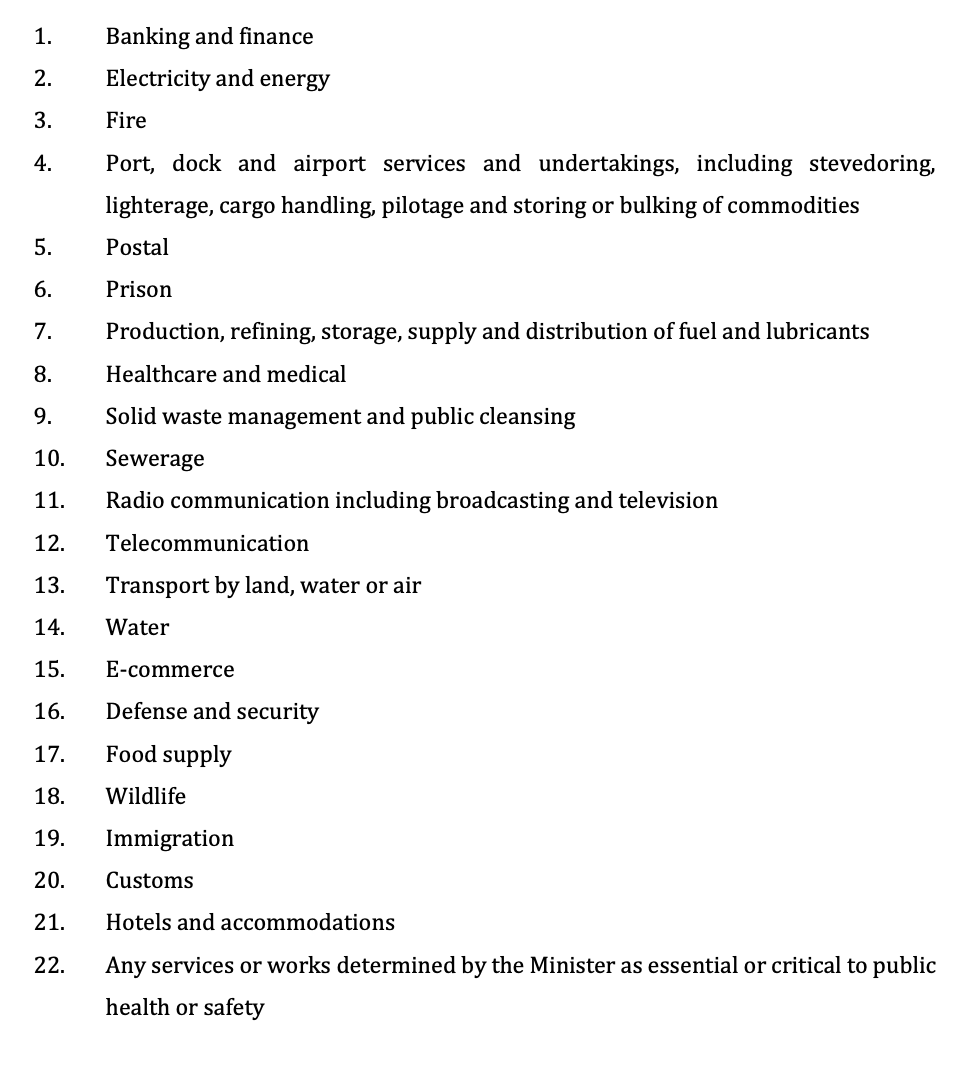 The gazette also allowed restaurants to be open, but are restricted to serving takeaway food to the diners, or through food delivery services such as GrabFood and FoodPanda. Other premises not included in the list can be opened, but they would need to get a written permission from the Director General of Health, and may be subject to restrictions that they see fit.
Even then, all of the premises listed above are required to run at minimum personnel. In an FAQ released by the Domestic, Trade and Consumer Affairs Ministry, only staff who are necessary to operations will be required to come to work. Every other staff who are non-essential should be asked to work from home. 
Now, let's see what happens if you still decide to open shop during this time.
Employers can be jailed for opening the business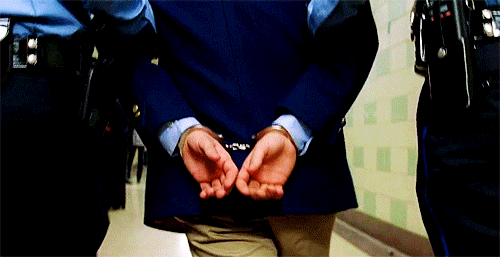 If your company isn't authorised to open during these times, you're committing a crime and can be fined and jailed for it. In Section (7)(1) of the Prevention and Control of Infectious Diseases Regulations 2020, it's stated that: 
Any person who contravenes any provision of these Regulations commits an offence and shall, on conviction, be liable to a fine not exceeding one thousand ringgit or to imprisonment for a term not exceeding six months or to both.
Basically, anyone who decides to open their business during this time, can be fined not more than RM1,000, prison sentence of not more than six months, or both. 
But if you're part of a company, it's not only the company that will be charged. Anyone involved in managing the company during the movement restriction will also be charged. In Section (7)(2), it's stated that: 
If an offence is committed by a body corporate, any person who, at the time of the...offence was a director, manager, secretary or other similar officer of the body corporate or was purporting to act in any such capacity or was in any manner or to any extent responsible for the management of any of the affairs of the body corporate or was assisting in such management—
(a)  may be charged severally or jointly in the same proceedings with the body corporate
There is a chance for the management to escape punishment, but only for two reasons: one, they either didn't know it happened or didn't authorise it; or, two, they tried their best to prevent it from happening.
Our job now is to stay in
Before the movement restriction was implemented on the 18th, there were questions from business owners who found the directive vague. They weren't sure whether their business was still allowed to run during this time. However, in the past few days, nearly every major government agency, such as the Human Resource Ministry, has released an FAQ to address any questions we may have. At this point, there should be enough clarity whether a business should be open or not during the movement restriction.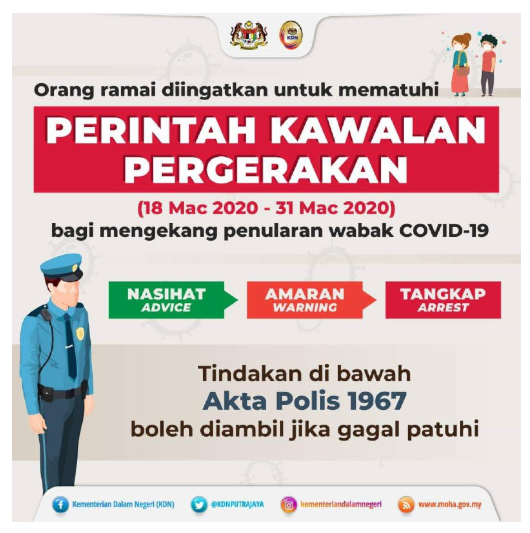 If you feel your employer is running the business illegally, you can contact the Home Minister's Operation Room at 03-8886 8110, or 03-8886 8126. Alternatively, you can just call your nearest police station to make a report.
Tags:
movement restriction order
perintah kawalan pergerakan
prevention and control of infectious diseases regulation 2020
---