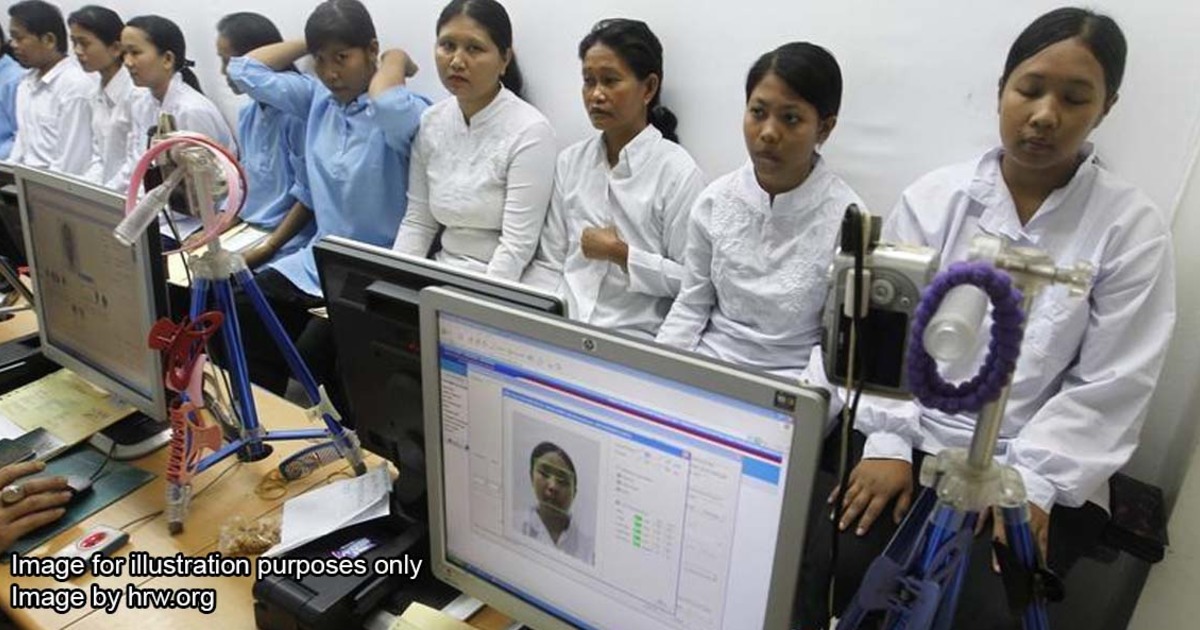 General
Malaysians can now hire maids ONLINE. Here's how.
about 4 years ago
chiahoong lim
This article is for general informational purposes only and is not meant to be used or construed as legal advice in any manner whatsoever. All articles have been scrutinized by a practicing lawyer to ensure accuracy.
---
From the late 90s until the recent past, most people, whether private employers or homeowners, have always needed to hire foreign maids to work for them through foreign maid agencies. These agencies charged varying amounts; RM 14,000 in some cases, while the official rate set by the Malaysian government was only RM 7,800. People paid anyways because the agencies handled everything for them, and it's less of a headache that way. Despite paying agencies that much, there are still problems that can crop up. Some agencies don't work in a timely manner, which means you'll have to constantly micromanage them, and that's a waste of money and time. Other agencies might not respond to you as promptly, or at all, after you've hired a maid through them and you have problems with the maid.
Since the 1st of January this year (2018, just in case anyone waking up from a coma from before 2017 is reading this), our government, specifically, the Immigration Department, introduced the Sistem Maid Online website so that people here can hire foreign domestic workers without going through an agent at a much, much lower cost. The whole process can be completed in as little as 8 days, and costs between RM 1,600 and RM 2,500, which includes levy (a fee), deposit and processing fee, among others. Comparing that to this agency, it is stated in the FAQ that it can take 2 to 3 months for the process to be completed. 
At the time of writing, Sistem Maid Online is only available in Peninsula Malaysia so readers from Sabah and Sarawak will have to wait for further updates. 
Requirements
Must be female, between the ages of 21 to 45 at the time of application
The maid must be only from these 9 allowed countries:

Indonesia
Philippines
Sri Lanka
Thailand
India
Laos
Nepal
Vietnam
Cambodia

The maid must not be blacklisted by the Immigration Department
The maid must not have a temporary working visa that is active with another employer
Employers must be Malaysian or permanent residents of Malaysia
Employers must be married, and must have either:

Child or children under the age of 15
Child or children that are disabled or differently abled
Parent(s) who are of advanced age
Employers with husband or wife who needs care
A family member who needs care (limited to siblings and grandparents)

Proof must be shown if there are family members that need to be taken care of (medical reports and proof of relationship)
Employment of a maid to take care of a family member is only allowed if said family member does not have stable income
The minimum income of the family of employer has to be between RM 3000 to RM 5000, depending on the country of origin of the maid
A couple (husband and wife) may only have 1 maid employed at any time
The husband's name is suggested to be the registered employer's name
Single parents may employ a maid subject to minimum income levels. Single individuals are allowed to employ maids to take care of their parent(s)
These people are NOT ALLOWED to hire maids:

declared bankrupt
on the Department of Labour's blacklist
has issues pending with the Immigration Department

Muslim employers can only hire Muslim maids
The resulting employment contract between the employer and the maid must be fulfilled
Flowchart of application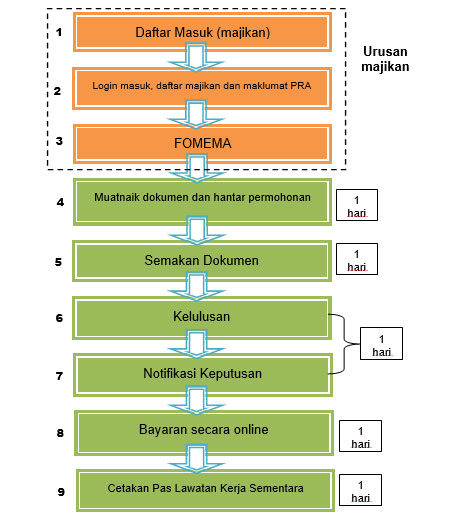 The government's made it a lot easier to apply online for a maid. First, the maid must already be in Malaysia with a social visit pass. Then, you gotta register and log into the site, and you'll be required provide your details, like your MyKad number, among other things. After that, you have to upload your maid's documents too. Your application also goes through FOMEMA (Foreign Workers' Medical Examination), and you have to upload medical reports of the maid. Once that's done and approved, the following steps are uploading documents, documents verification, approval, result notification, online payment and printing of visitor's pass ticker.
What if the maid overstays the social visit pass? She can still be employed, but her employer will have to pay a fine of up to RM 900. 
There are downsides to this online DIY system, however – Predominantly from you having to do most of the legwork yourself in terms of documents. It might also be difficult for individuals to find maids without an agency's database. There's also a risk of getting scammed, because a maid might just disappear after getting the money for the plane ticket to Malaysia (which is borne by the employer), or after boarding the plane to Malaysia. You'll probably have to train the maid yourself, since you don't have the agency to help you do that.
All in all, though, these downsides may be most outweighed by the radically reduced costs that comes with this new system. For even more detailed information, there's this pdf file that has a step-by-step guide to the process. If you have any questions, they have a hotline: 03-88801468, or you can reach them through their email: admin_maidonline@imi.gov.my 
---