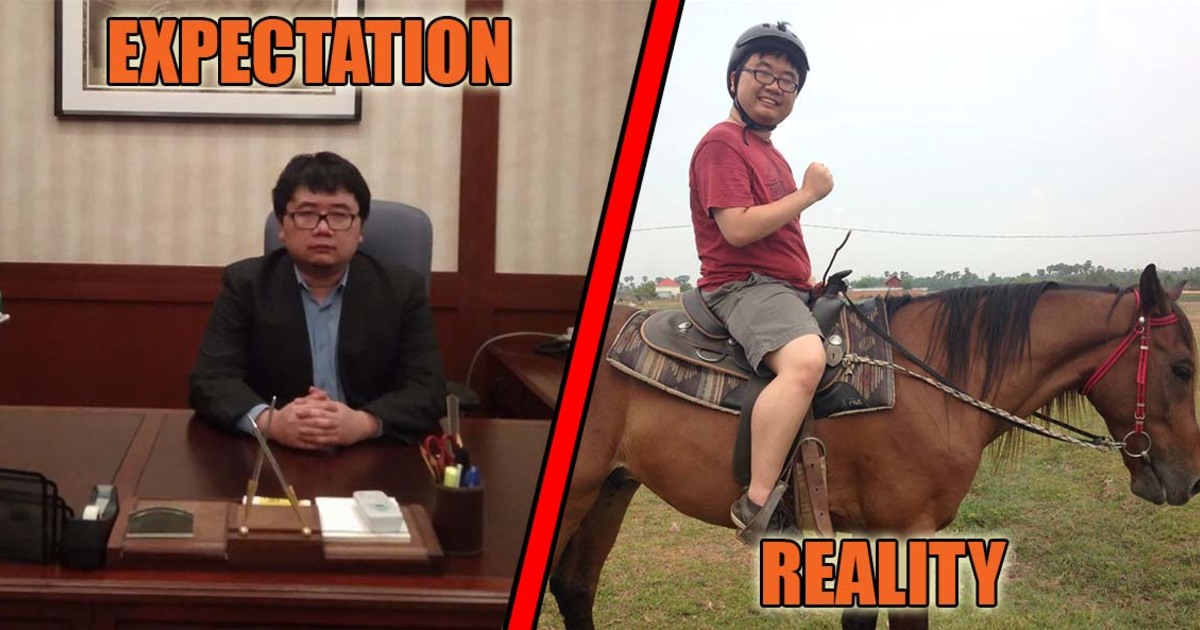 General,Employment,Sponsored
7 jobs you can get with a law degree in Malaysia (besides being a lawyer)
over 5 years ago
Sponsored Content
This article is for general informational purposes only and is not meant to be used or construed as legal advice in any manner whatsoever. All articles have been scrutinized by a practicing lawyer to ensure accuracy.
---
Let's be honest, not everyone who studies law will actually end up being a high-flying lawyer. For many of us, we might have gotten into law because it's one of those dream jobs every parent wants for their child (alongside being a doctor, engineer, etc) or simply because we watched one too many episodes of Suits or Law and Order while in school.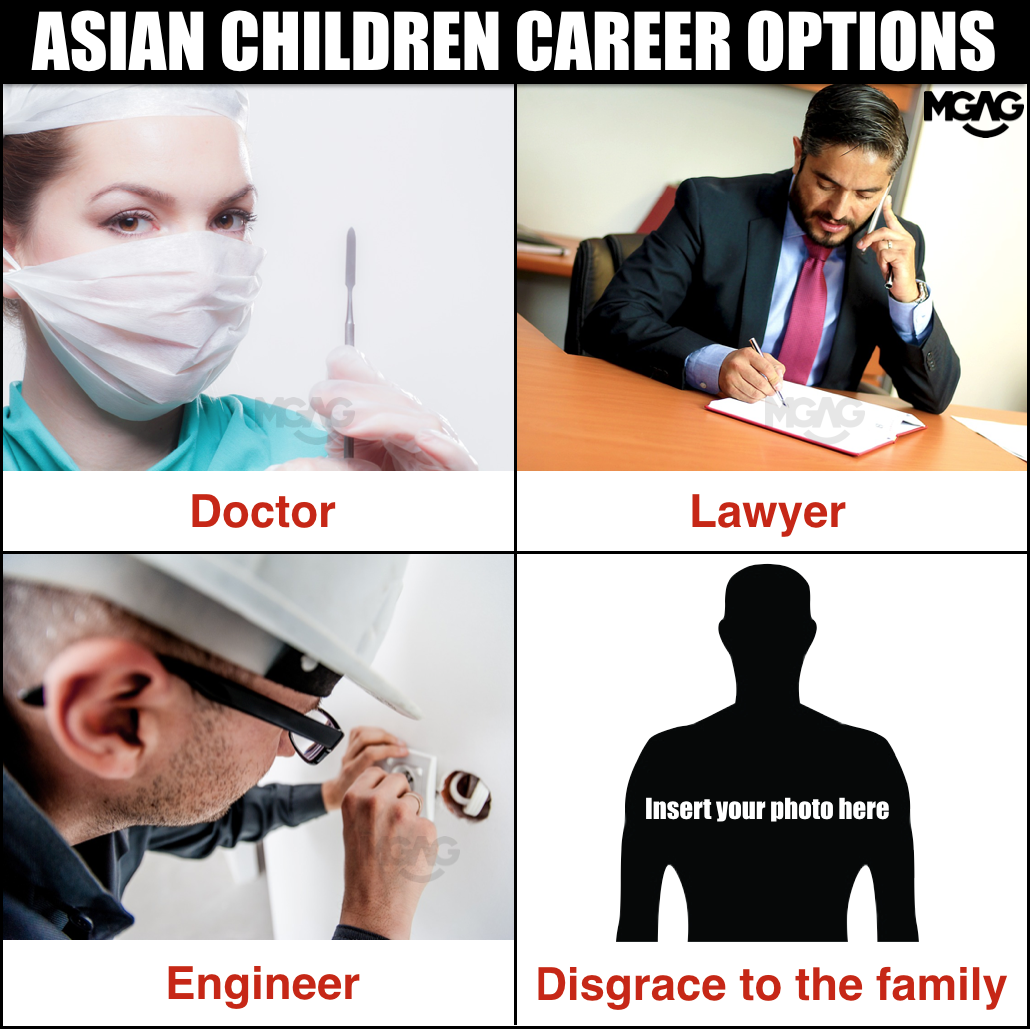 But what happens if you decide later on that being a lawyer isn't the right career for you? Does that mean you've wasted all those years on a degree, CLP, and beyond? What else can you do with a law degree other than being a lawyer, right?
Have no fear, the British Council is here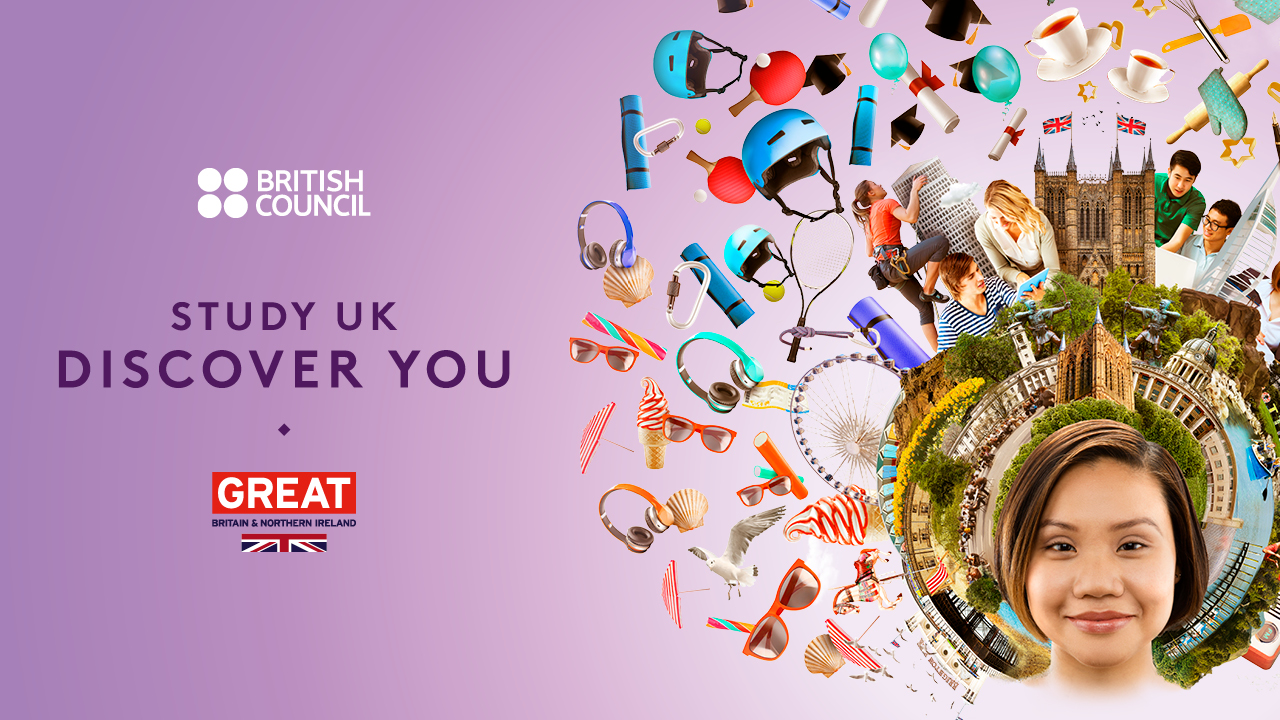 Well, to a certain degree (heh heh), the scope of job opportunities for law students is a lot wider than you might think. There are the obvious ones such as being a lecturer or a writer for a Malaysian website that focuses on making law easy to understand, but some lawyers have gone into professions that many law students would never have thought possible. 
The British Council (AskLegal's first article sponsors, yay!) are holding the Study UK Exhibition in the Kuala Lumpur Convention Centre (KLCC), and there are two FREE law seminars on November 18 and 19 conducted by professors from two prestigious universities in the UK, which you can sign up for by clicking here.
The November 18 session will discuss what a career in law is all about, while the November 19 session is a trial lecture to give you a taste of what law classes are like. 
Now, let's look into some really interesting occupations lawyers have left the practice for, and how studying law has helped them in their new jobs.
1. From law to……. JOURNALISM!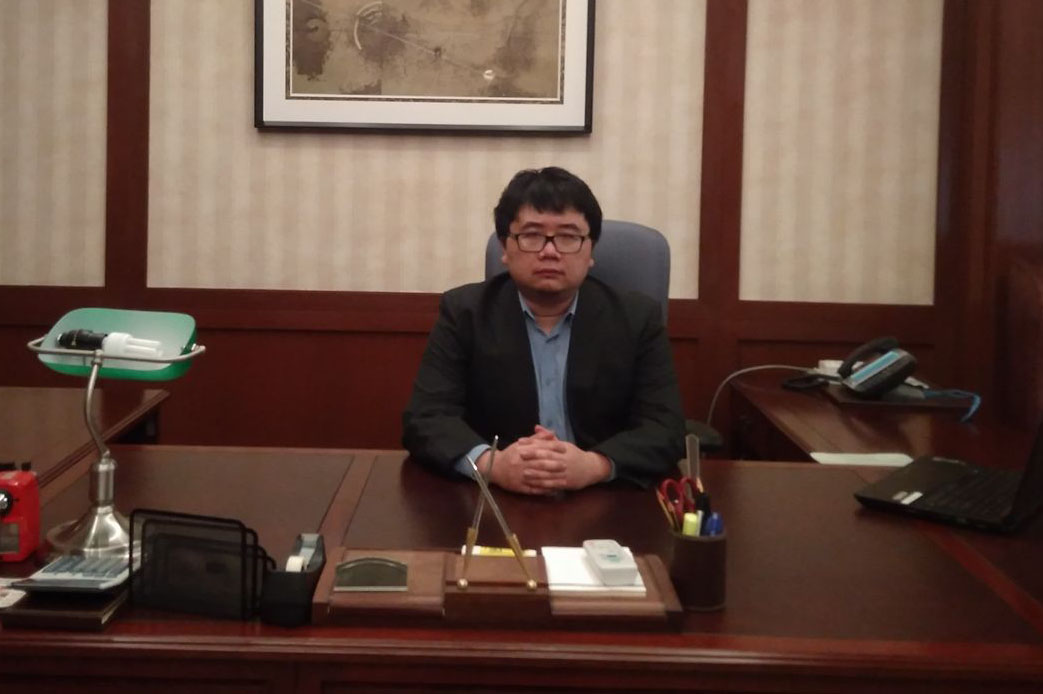 Speaking of parental influence, Terence knows exactly how that feels since he didn't actually take up law by choice… it was mostly on his parents' advice because they thought that law paid better than what he actually wanted to do – Journalism (and they were right!).
However, unlike the ASKLEGAL writers, Terence actually enjoyed studying law more than he did practicing it (weirdo), and tells us that in law school, he spent more time writing and editing the legal newsletter than actually going to lectures. Career-wise, he experienced what most would consider the highlights of the legal profession; Deputy Prosecutor in the Attorney-General's Chambers, Federal Counsel doing background research for drafting new laws, and a short time doing civil litigation cases in a law firm. 
But in the end, the call of editorial work became too strong and he decided to take the plunge and switch careers to journalism.
Being very smart people, his editors assigned him to court reporting, which he took to like a fish to water since he wasn't only familiar with legal terms and court procedures, but also because he was already friends with many lawyers, DPPs, and court officials which led to some pretty impressive news scoops. Eventually, Terence moved to become a features writer, focusing on public interest stories and the Malaysian arts scene. 
"Overall, I don't regret my law degree at all. I managed to pick up journalism through practice and experience anyway, and knowing legal procedure has really enhanced my understanding of the world. These skills are useful everywhere." 
As for how his parents felt, Terence says they weren't pleased at first, but eventually became happy for their son – looking out for his byline in the papers and pointing it out to friends. Terence has also expanded his writing repertoire to other fields, with a few local award-winning scripts, musicals, and short stories under his belt. 
2. From law to……. FILM MAKING!
After watching episodes of L.A. Law (The great-granddaddy to Suits) on repeat through her childhood, Bernice knew there was only one course for her when she got into college.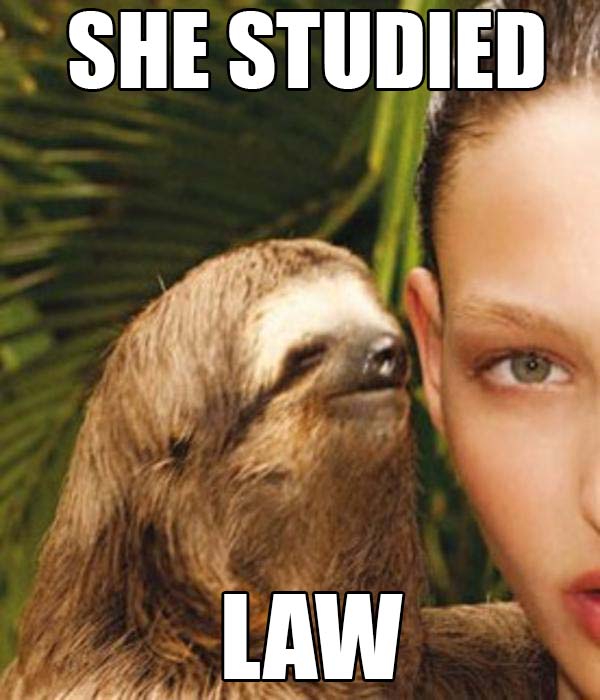 After she graduated, Bernice chambered in a small law firm which (keep this in mind if you're into this sort of thing) gave her more interesting stories to tell, such as visiting the Sungai Buloh prison on her first day of the job to watching a client bring RM1 million in suitcases in order to pay a fine because the court didn't accept a bank draft. 
And when she was finally called to the Bar in 2000, Bernice….left.  
"Of course many people thought I was nuts. I was 24 years old, had been called to the Bar and was leaving. I had passed the CLP at my first go…and I had chambered…why not just go on?
Bernice decided to take 2-3 years to pursue another interest that was also arguably influenced by her years watching L.A. Law – she started her own content creation company where she wrote for TV shows and even wrote, produced, and directed her own movie in 2014!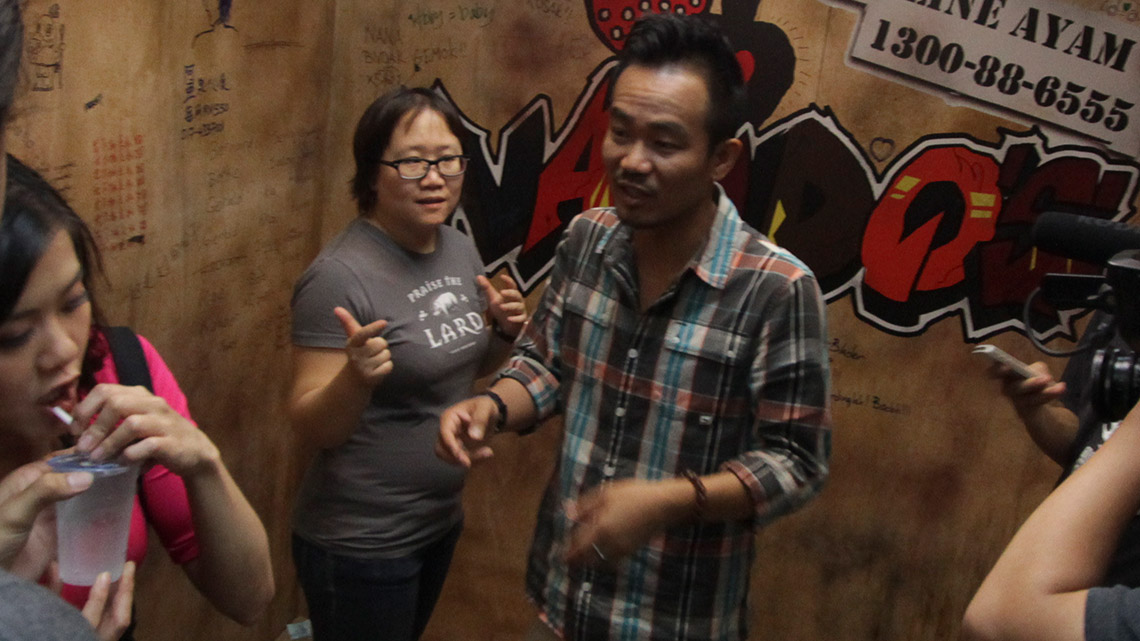 If you're one of those who think that the legal profession is cutthroat, the challenges of the film industry isn't much different. As it turns out, having studied law made starting out a lot easier for her. For starters, she's able to read her own contracts to spot any potentially pesky clauses, and has a huge advantage when it comes to Intellectual Property; a big issue when it comes to TV and film.  
But perhaps most useful of all, because not all clients would pay on time (or not pay at all), she had something that would make any potential debtor think twice before trying to pull a fast one:
When I first started, I made sure to print my LLB on my namecards. Very useful for deterring people from nonpayment.

Plus, my chambering master taught me the art of writing the meanest letters of demand. That has been infinitely useful.
3. From law to……. DIPLOMACY!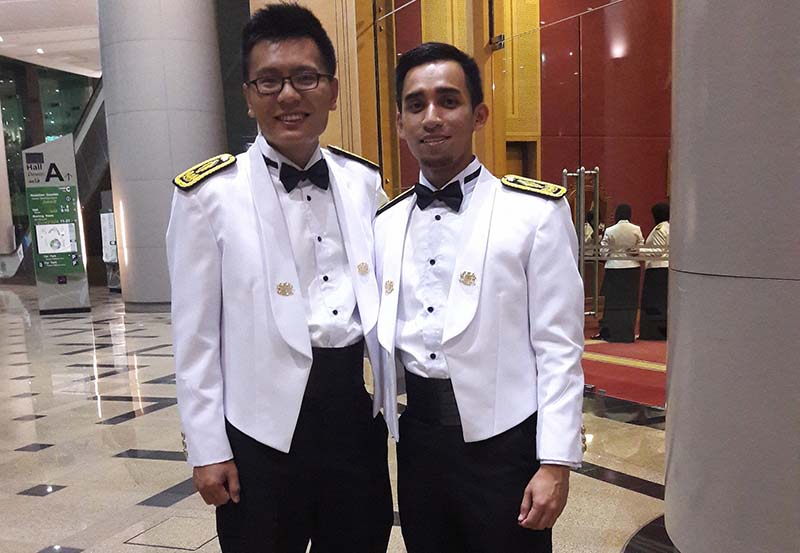 After Kai Hau finished his studies and was admitted to the Bar, he opted to not practice but to instead serve in the government sector:
"I had to serve my scholarship bond under JPA, so I decided to build my connections in the government sector and broaden my views on other fields –  to see learn how a government functions, and how it affects our lives. 

I did hesitate for a short while [before making the choice], but I told myself why not just make an attempt while we are still young?"
And so Kai Hau started his service as a Special Officer to a minster. Special Officers can be very simply described as a secretary to a minister, in charge of assisting in research, speeches, scheduling, and a host of other duties. But how has law helped him in the job?
Government decisions and processes are bound by law, so my legal knowledge is very essential for me to understand the whole process. This means we can interpret many documents and Acts faster than other non-law graduates. I also found that the language skills of law graduates is also an advantage."
He is currently an Administrative and Diplomatic Officer in the Prime Minister's Department, a (from what we can tell) highly sought-after position that involves strengthening the country's administrative functions, social infrastructure development, economic and public policies, and working closely with ministers to be given the trust and clearance to prepare  government documents on their behalf.
4. From law to……. COUNSELING!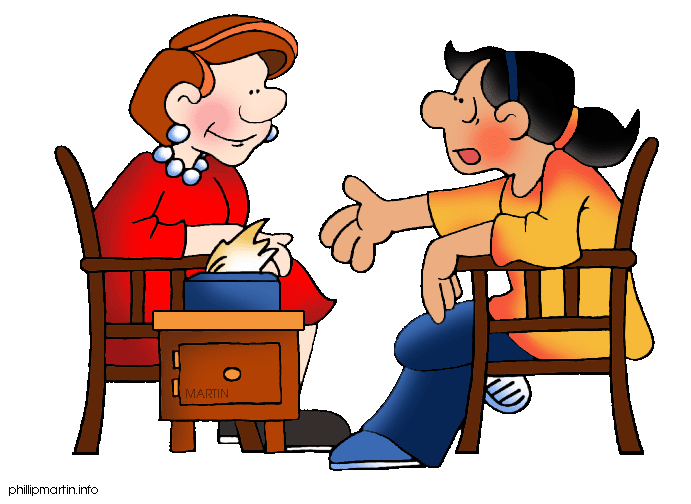 Nik took up law because she wanted to help people. In fact, she says the highlights of her career was when clients thanked her for helping them out despite the cases being (professionally speaking) small victories. But still, she wanted to do more and realized that, as a lawyer, she was limited in her capacity to help out her fellow Man.
After pondering on this for close to 2 years, she decided to go back to school to pursue a career in counseling. You can probably guess the response she got from people close to her:
"Some of my friends thought I was crazy – One friend was really angry at me for some reason but some others were really supportive of my decision. Another friend even said that she thought what I did was brave and it helped her decide to make a career change herself."
In her counseling career, Nik says that her legal training isn't directly useful in the day-to-day aspects of the job but it's an added bonus when clients are in need of legal information:
"It helps me be a better counsellor in terms of observing and navigating the ethical and legal guidelines in dealing with clients, in being able to give the best service to clients who may need legal information, for example in abuse cases."
You might say that Nik went from learned counsel to learned counselor. 
5. From law to……. BUSINESS!
Most people will tell you that you don't have to study business in order to run your own business or be an entrepreneur. But how does law and business gel? Well…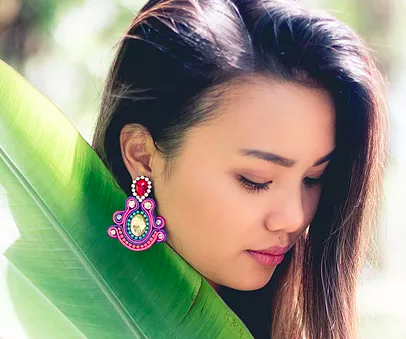 As a young girl, Adoravelle was keen on two things – designing jewellery and doing something that she could call her own. After she had come back from the UK and started work as a lawyer, the two interests clicked. But now she was in a conundrum… should she give up her job at the law firm and risk disappointing her parents who had sacrificed so much for her education, or give up on her dream of starting her own business?
"I made a plan. I would still work at a law firm but would run my business at the same time. It was exhausting, I had an average of 4 hours of sleep.
After a year, when the business was beginning to show potential, Adoravelle left the law firm.
I took my chambering and short legal practice experience as a learning journey. There was so much I didn't know and I realized it wasn't just legal training that I gained. It was work ethics, how to work with others - qualities you definitely require to make it in this time and age. Going to law school definitely helped in the theory part of life.

You definitely run into legal issues and I suppose some of my legal knowledge helped, especially when I was doing everything alone and had to deal with a ton of documents.
From a part time jewellery business, Medea Treasures has expanded into bags and household decor.
Because there's really no limit to what kind of business you can get into, let's also look at a barrister-turned-barista...
Like most lawyers getting into the industry, Joachim got himself a position at a law firm where he was involved in construction disputes. Although the work experience was constructive, he began to realize that it just wasn't something that he could see himself doing. 
I couldn't find the internal motivation to push myself or see myself taking the path senior lawyers had taken. I'm inspired by those who can really push themselves in whatever field they are in but I honestly couldn't find myself doing that.
So when Joachim made the decision to leave the law firm for a law management software company, everyone close to him freaked out to the point where parents, friends, and even other lawyers tried talking him out of it. 
This eventually led to something Joachim could find the drive and inspiration in, with the same kind of motivation he had seen in some of the senior lawyers  – Malaysian Specialty Coffee.
 "I look forward to what I do each day now – to improve and help grow the Malaysian Specialty Coffee movement."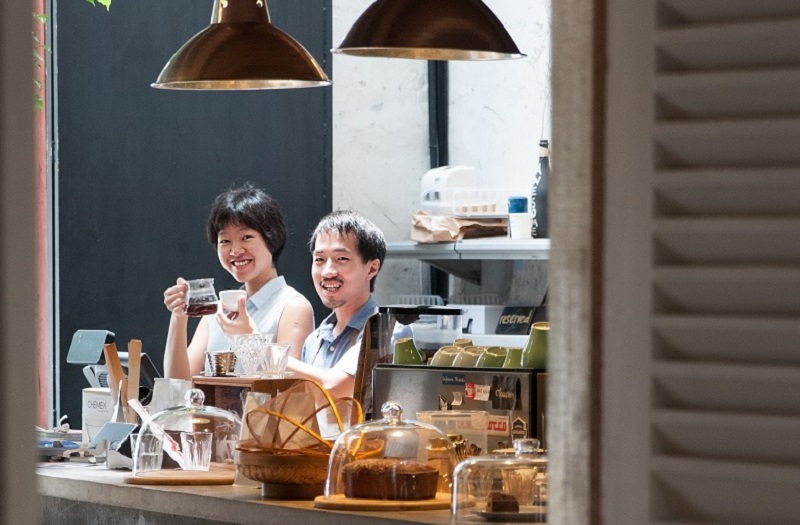 With a business partner, Joachim started a small cafe called Ome by Spacebar Coffee in Georgetown, Penang where they "geek out over coffee but still keeping it approachable". His law degree came in handy when it came to forming his mindset and connection with the local community, and himself.
[Studying law] helped me look at coffee, cafes, and the community in a different light. The activist circles in law are a great bunch and, until today, I use them as my moral compass. The attitude of openness and acceptance is just amazing.

People think that it's just about the piece of paper, but it's also the people you meet and interests you acquire while studying. I was introduced to the Ultimate Frisbee sport, which I still play until today.
Basically, Joachim went from Malaysian Bar to Malaysian Bar-ista. He got tired of the daily grind of legal work and went to a coffee grind-...okay we'll stop.
6. From law to……. PRIVACY!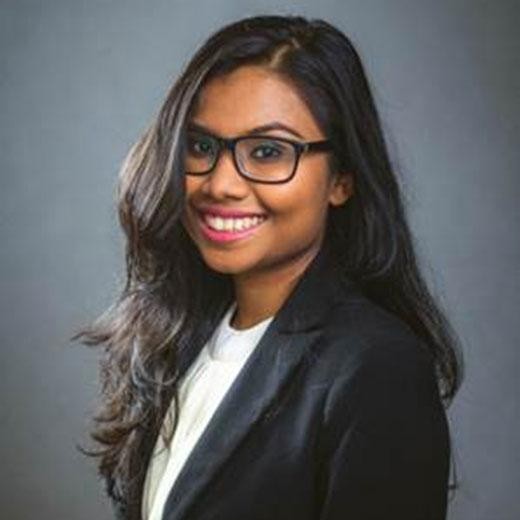 Now, we know what some of you might be thinking… how is privacy a job? Well, the actual title is Privacy Professional, which is someone who's responsible for managing all matters related to a company's privacy and security obligations. In many aspects, it's kinda like an intersection between law, technology, operations, and human behavior.
After practicing for three years as a lawyer in the field of personal data protection, Tharishni was offered a position as a privacy professional for a multinational corporation in Singapore; where she would oversee data privacy issues within the Asia-Pacific region.
" I was being offered a fairly senior role compared to my years of legal experience. I was also meant to be fairly independent in this new role, and so there was a lot to step up to. " 
It should also be noted that although lawyers are usually sought after for this role, it isn't always the case as the job also overlaps with IT, HR, and others. In fact, privacy professionals can come from all sorts of different academic backgrounds – with the legal training being a nice bonus:
Law helped with understanding and interpreting, to a certain extent, privacy legislation. It gave me an understanding as well of the discipline when it comes to reading and writing. Law school was also the foundation for a lot of social interactions with thinking individuals, and that on its own is invaluable.
7. From Teacher to……. LAWYER!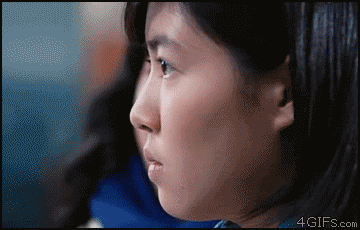 Before you close this article thinking that everyone on this list was pressured into doing law by a parent, we present you with Madam Chuah whose case is the reverse… She was encouraged to become a teacher instead! 
A geography graduate with a Diploma of Education from Universiti Malaya, Madam Chuah spent 12 years as a teacher before deciding to pursue her dream of becoming a lawyer at age 37. By this time though, everyone was pretty sure she knew what she was doing.
She eventually called to the Bar in 1996 and started her own legal firm with a partner in 1997, where she did conveyancing and a bit of litigation until a stock market crash slowly turned her focus to Family Law. Basically, more people were getting divorced at the time. 
And so if there were ever any wise words of advice that you could get from both a teacher AND a lawyer, it would be this:
"You must love to read and write, not just in law but in all subject matters, as law is a living and beautiful subject. You must also have a passion to serve the public at large otherwise you would be disillusioned as it won't be like on L.A. Law."
And we should always listen to our teachers lawyers teachers, right? 
Or….. you can just become a lawyer :)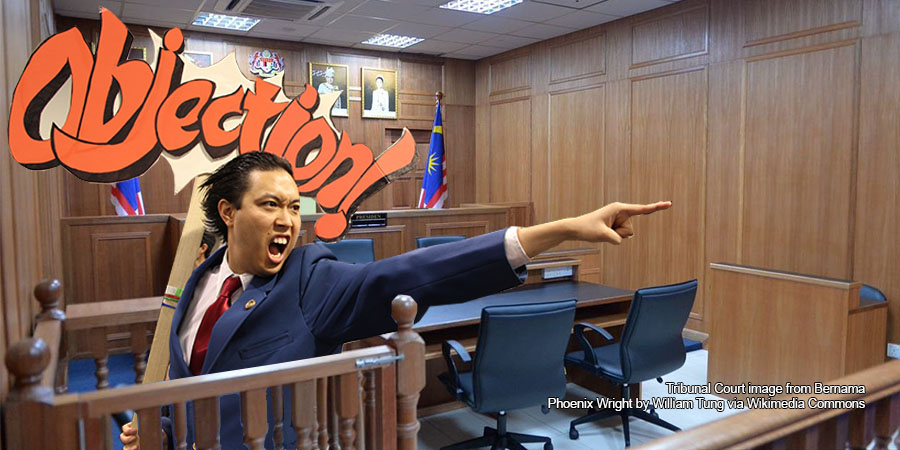 Of course, we aren't saying that you'll be miserable being a lawyer – in fact many lawyers love their jobs and are still passionate about it despite being in practice for years. If anything, it demonstrates the versatility of a law degree and that studying law doesn't automatically mean you'll be spending your working life battling out cases in court or drafting contracts. 
"I advocate studying law if one doesn't really know which career option to choose at a tender age. It is perhaps some of the most useful knowledge to be equipped with, not necessarily for a profession as a lawyer, but in any facet of life one encounters." – Anne, CEO (not in this article)
If you'd like to get a better idea of where law can take you or what studying law is actually like, do check out the two seminars at the Study UK exhibition. As seating will be limited, we highly suggest you book yourself a seat by registering here. Also, if you aren't interested in studying law but somehow ended up reading this article, there also seminars and exhibitions for other fields of study as well. You can find out more about the exhibition by downloading the Study UK Exhibitions app on Android and iOS. 
If there's one thing expressed by all the people we interviewed for this article, it's that law isn't just about studying – it's the experience and additional skills you acquire that will come in useful whether or not you actually decide to become a lawyer. On that note, you're a lawyer and have always harbored a secret dream of becoming a writer, call us :)
"Not having practiced law doesn't mean the degree was wasted. It means you're opting to use the way you've been trained for some other purpose - the training never goes away." – Bernice, Content creator. 
---