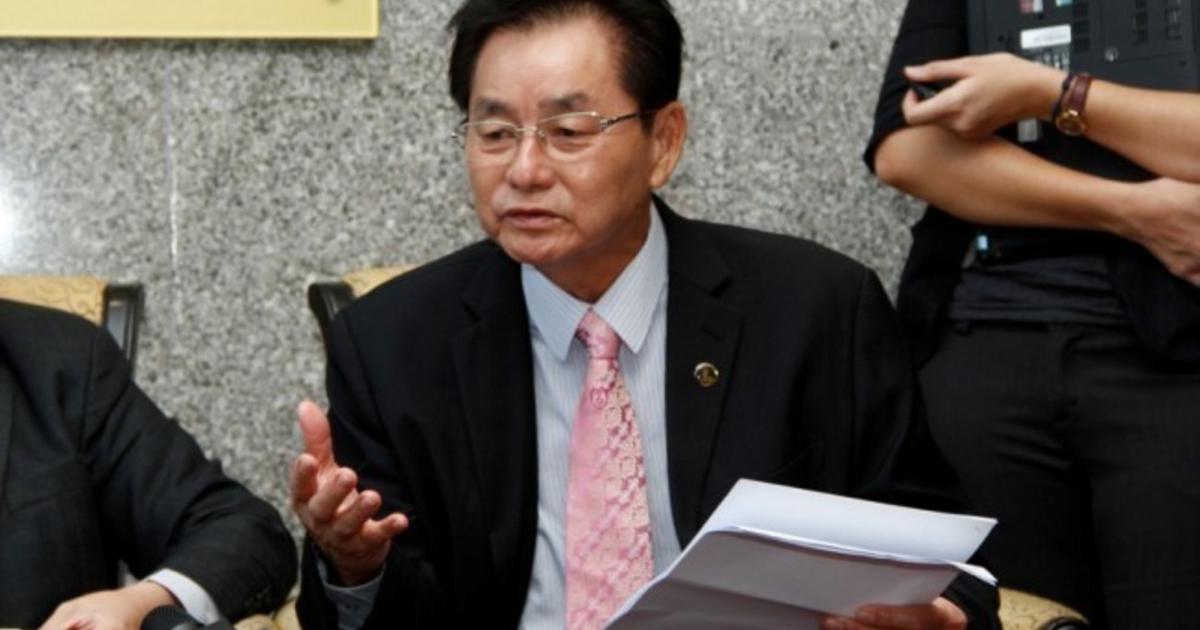 Constitution
Kota Kinabalu MP clarifies Native status 'intact'
over 2 years ago
---
Joseph Francis

Wong clarified that he was still in possession of his Native Certificate despite the announcement in the Sabah Assembly.
NEWS UPDATE Kota Kinabalu MP Jimmy Wong has issued a public warning that he will sue anyone who keeps harping on his Native Certificate (Sijil Anak Negeri) in the media and the social media. The certificate was reportedly revoked by the Sabah Government on 26 September 2012, according to a statement then issued by Local Government and Housing Minister Hajiji Mohd Noor in the Sabah Assembly.
Wong clarified that he was still in possession of his Native Certificate despite the announcement in the Sabah Assembly by Hajiji. "No matter what anyone says, it's authentic and issued by the Native Court," said Wong. "I am Native. If the Sabah Government wants to revoke my Native status, the Native Court would have to inform me in writing. I have yet to hear from it."
He disclosed that his lawyer, Amin Jaafar, had in fact submitted his certificate to the Native Court on 9 April 2013 for verification. "I have yet to hear from it."
He advised those who have been requested to surrender their Native Certificates to do so through a lawyer. "Many holders of the SAN had expressed worries that they might be stripped of their Native status bestowed by the Native Court after screening."
A Special Board appointed by the Governor under a gazette in 2010 subsequently ruled that Wong does not fulfill section 2(1) Interpretation (Definition of Native) Ordinance. The decision was then referred to the Kota Kinabalu Native Court, gazetted in December 2011, for Wong's Native Certificate to be cancelled.
The Federal Government has in recent days advised the Sabah Government that in future there will be three categories in official forms to replace the previous lain-lain (others) category in the state viz. Sabah Native: Bumiputera Sabah; and non-Bumiputera Sabah.
Putrajaya has asked for a list from the Sabah Government on which ethnic groups would be listed in the three categories. The state government has pleaded for more time.
Lawyers in the know have pointed out that Native is synonymous with Aborigine, Orang Asal, indigenous and Bumiputera. They were expressing concern that there would be another category, Bumiputera Sabah, separate from the Sabah Native category.
Three other non-Bumiputera Sabah categories in official forms in the state are Indian, Chinese and Malay.
The Federal Constitution, under Article 161A 6(b), defines a Sabah Native as a person who is a citizen, is the child or grandchild of a race indigenous to Sabah, and was born (whether on or after Malaysia Day or not) either in Sabah or to a father domiciled in Sabah at the time of the birth.
The colonial Interpretation (Definition of Native) Ordinance provides a wider coverage subject to the Immigration Act 1959/63 (Act 155).
http://www.lawnet.sabah.gov.my/Lawnet/SabahLaws/StateLaws/Interpretation(DefinitionOfNative)Ordinance.pdf
Picture Credit: roketkini.com
This article is for informational purposes only and should not be taken as legal advice. Every situation is unique and dependent on the facts (ie, the circumstances surrounding your individual case) so we recommend that you consult a lawyer before considering any further action. All articles have been scrutinized by a practicing lawyer to ensure accuracy.
---